When booking a hotel night, most booking platforms will provide you with an incentive to book through them, rather than through a competitor. For a hotel's own website, they may only provide elite status benefits if the booking is made through their site, or may provide a best rate guarantee to ensure you get the best price.
Some consolidator websites like Expedia and Hotels.com have their own loyalty program to incentivise you to book through them. I've written before about how as a hotel 'free agent,' the hotels.com 11th night free program works fantastically for me, for its transparency, simplicity and value. I love essentially getting 10% off a hotel room every single time I book.
I've booked through loads of different platforms in the past, as they often have special offers for first time customers, so I receive dozens of emails every day from all sorts of accommodation websites.
But there are two that always make me shake my head, and I've been meaning to explain why since joining the OMAAT team.
Kaligo and Rocketmiles
These two websites may be familiar to you, in that they sell hotel room nights across the globe in the same way Expedia or Hotels.com do. What makes them unique is that instead of offering a lowest price guarantee, or an 11th night free, they offer 'free' frequent flyer points to entice you.
And they can offer a LOT of frequent flyer points, which is where my frustrations lie.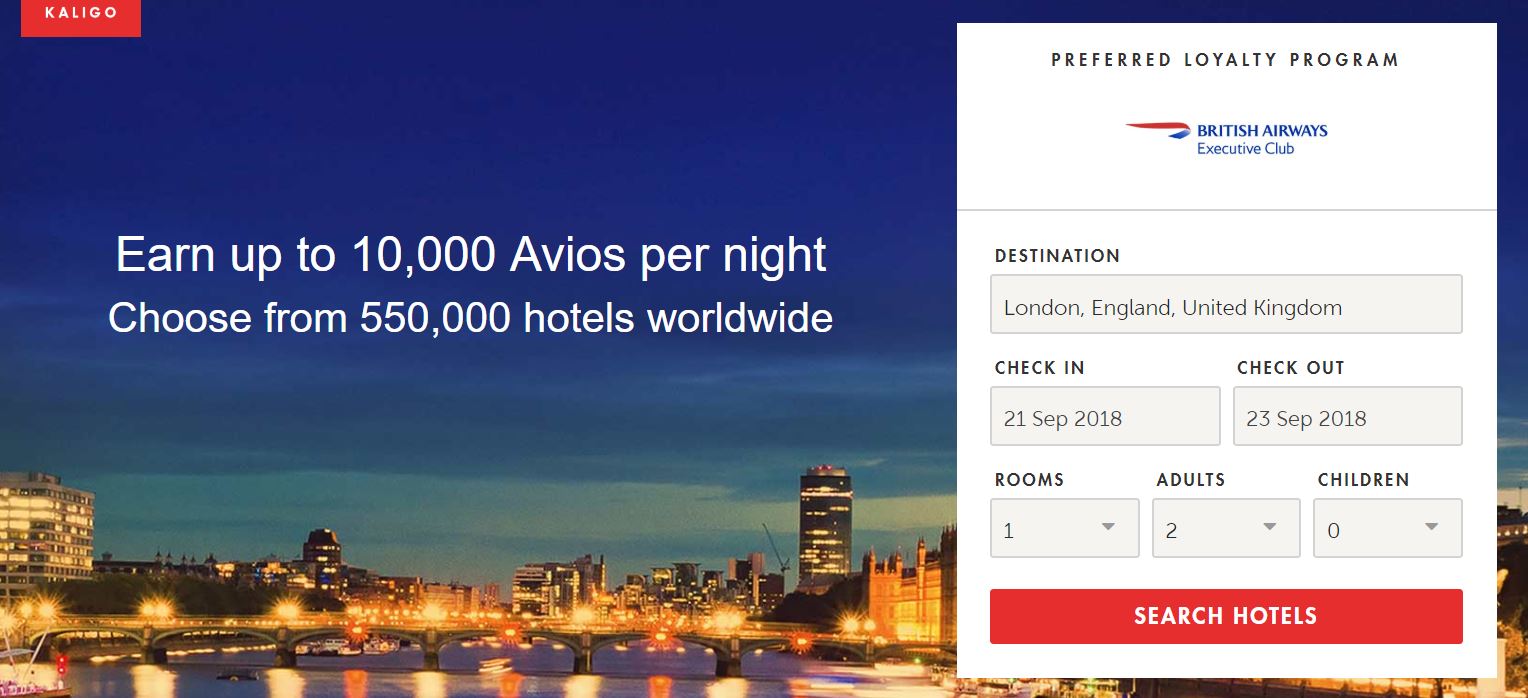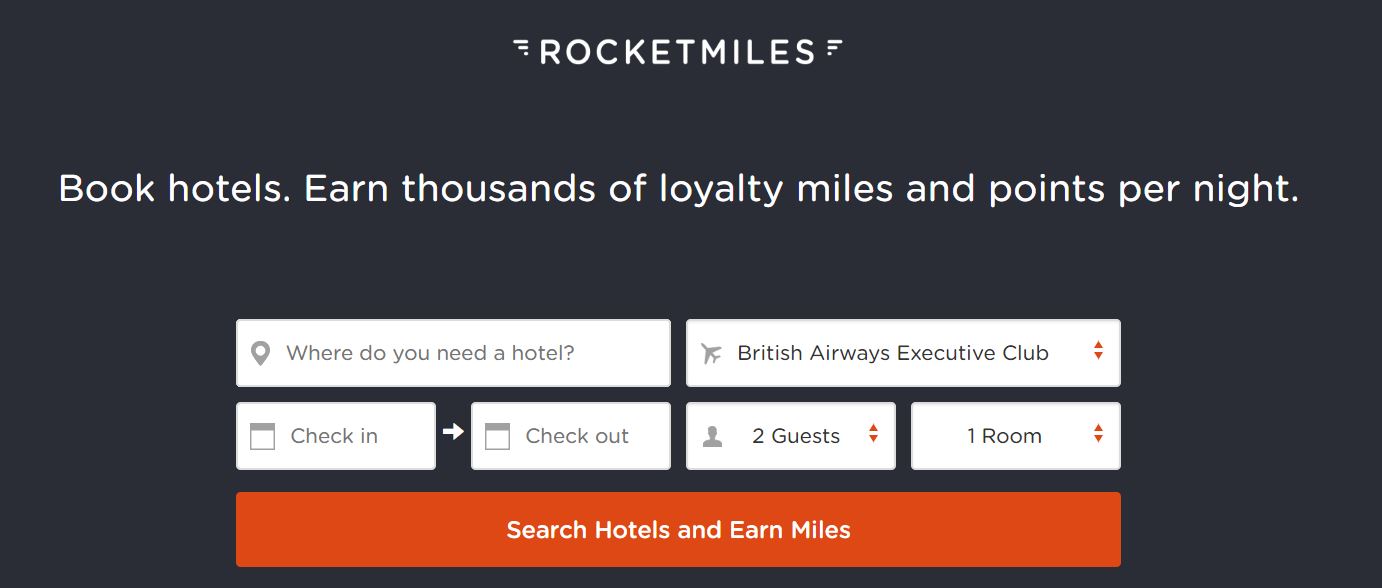 So why don't I book with them if they are offering free points?
Let's say I need a two night, weekend stay at a London hotel for my parents in September. I have no particular hotel loyalty, but I want a five star hotel close to the centre of the city. Let's check what Rocketmiles and Kaligo are offering, as well as Hotels.com, and the websites of the hotels directly, and see if we can find the same rooms and the same hotel, to compare the offers.
I've found the Radisson Blu Edwardian Hampshire Hotel, available on all four sites. Here are the prices for a Standard Room. To ensure like for like, we need to look at the 'free cancellation' price from each site.
Kaligo

Rocketmiles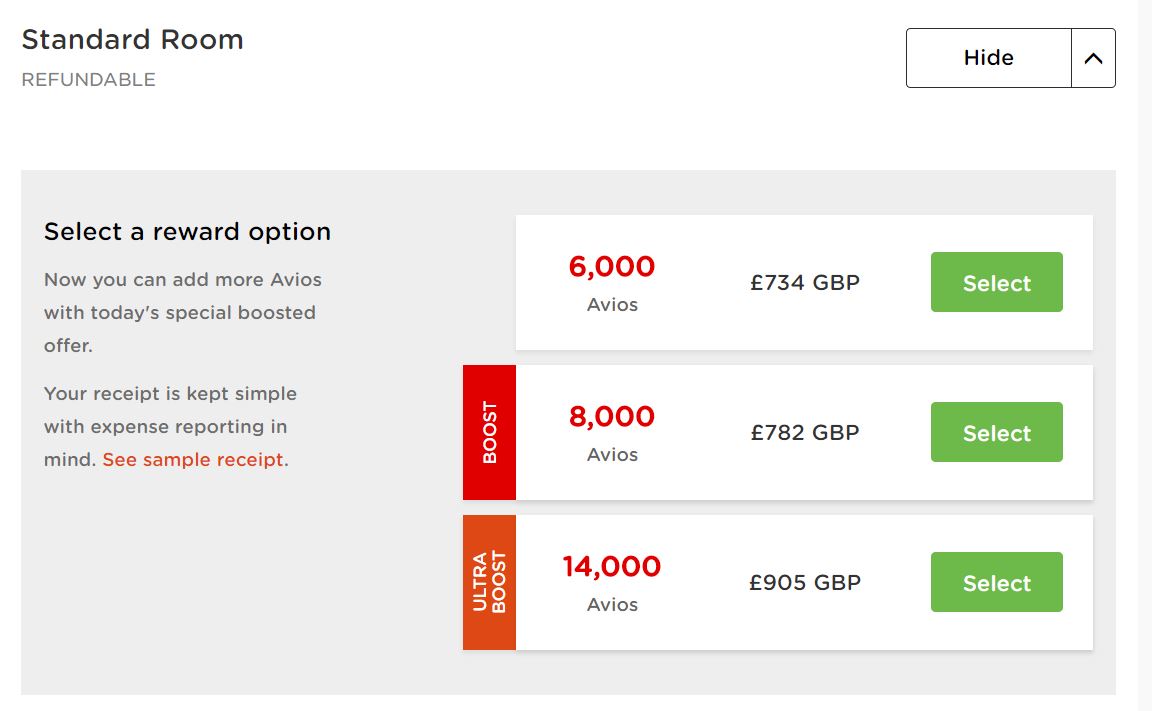 Hotels.com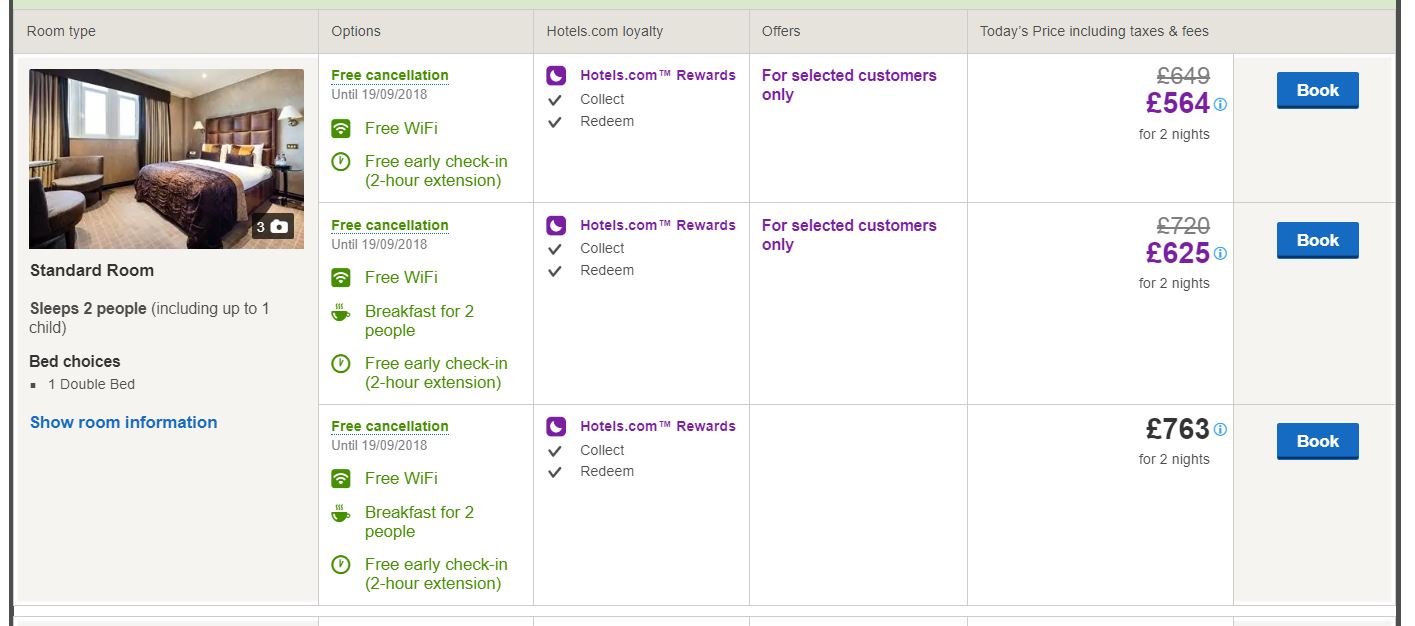 And RadissonBlu.com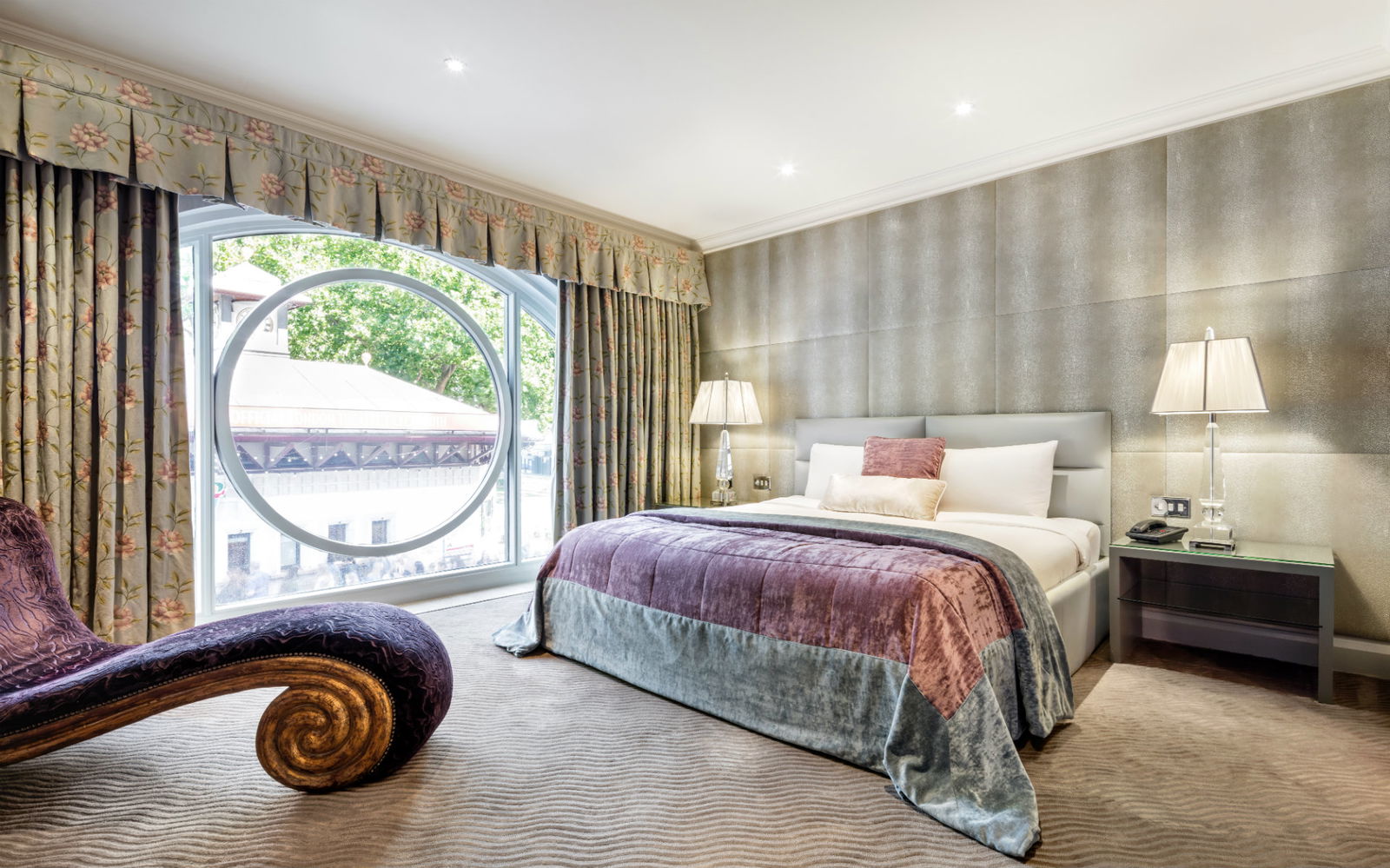 To summarise, per night, for a Standard Room with free cancellation (as that is the only room type all four platforms are offering):
Kaligo: £426 (plus 4,550 Avios)
Rocketmiles: £367 (plus 3,000 Avios)
Hotels.com: £282 (plus approximately £28 cashback as an 11th night free)
RadissonBlu.com: £298 (plus any elite status benefits you may be entitled to)
So if I compare the Hotels.com price to the Rocketmiles price, even excluding the 11th night free cashback benefit from Hotels.com, I would be paying £85 more per night if I booked through Rocketmiles, in exchange for receiving 3,000 Avios. I value each Avios at around 1p each, meaning that 3,000 Avios would only be worth £30.
So there is no way I would be paying an extra £85 for £30 worth of points when it is exactly the same room.
For the Kaligo offer, I would be paying £128 more per night to receive 4,550 Avios. Using my valuation above, that would only be worth around £45, so again, a terrible value proposition.
Another example
Of course, my calculations are based on only one property, so without showing you all the screenshots, I'll pick another example – a Heathrow airport hotel for a single Saturday night. Let's go for the Crowne Plaza Heathrow Hotel.
There's a non-refundable standard room available on all four platforms on the same night:
Kaligo: £271 (plus 1,400 Avios)
Rocketmiles: £247 (plus 1,000 Avios)
Hotels.com: £240 (plus approximately £24 cashback as an 11th night free)
IHG.com: £228 (plus any elite status benefits you may be entitled to)
Again, if you are comparing the Rocketmiles price to the IHG.com price, you are paying £19 more to receive £10 worth of Avios.
For the Kaligo price, its £43 for £14 of Avios.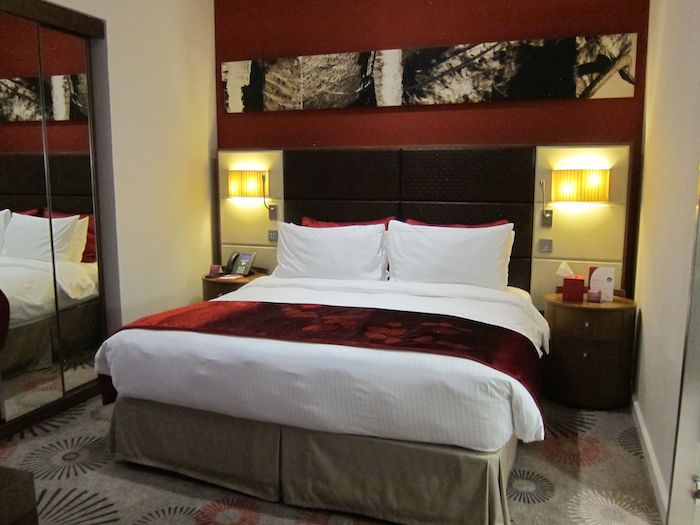 My inherent issues with these sites
As you can probably tell, I believe Kaligo and Rocketmiles intentionally inflate their price far higher than the value of the points they are providing in compensation. While they have every right to do this, most customers do not have a clear understanding of the value of the points they are receiving, and probably assume the price of the room is the same as other websites are charging, as they are unlikely to actually check.
Kaligo and Rocketmiles do not promise the lowest price for each room they sell, but they equally do not make it clear they usually inflate their prices in exchange for providing points.
I have only shown you a sample size of two hotels but each time I do this exercise (and I've been doing it for years), Kaligo and Rocketmiles are far more expensive than the competition even when factoring in the value of the points earned.
Skirting corporate travel policies?
Rocketmiles also offers an interesting option which you may have picked up from the screen shot above. They allows you to pay more for the room to receive even more points. They are offering an extra 2,000 Avios in exchange for paying an extra £48 in the screenshot above. With my calculation this is terrible value, as I would only value those Avios at £20. But note that they say 'your receipt is kept simple with expense reporting in mind.'
On other dummy bookings I see they even go as far as to say the receipt 'will never show Avios.'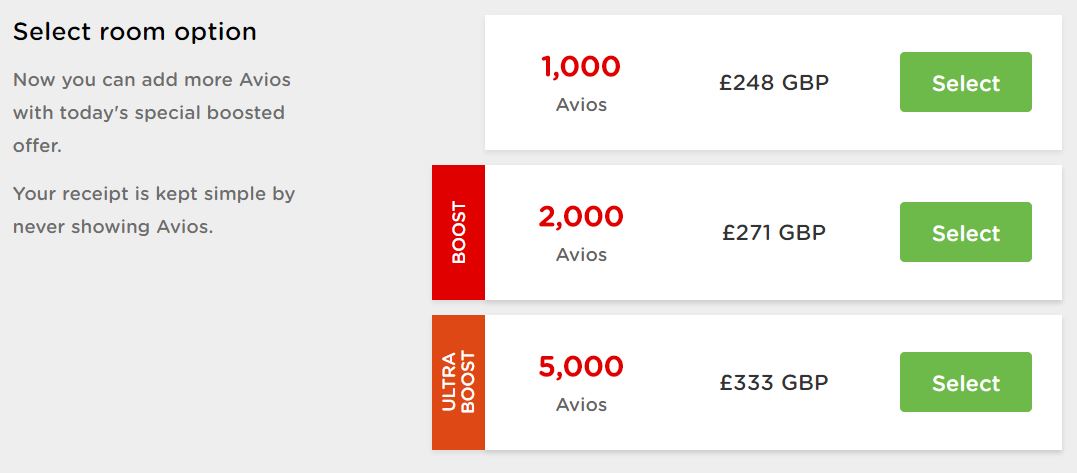 Now, call me a cynic, but to me that wording is suggesting anyone booking a room themselves for work travel, could spend more than they need to (on a corporate credit card), earn the additional Avios for themselves and the receipt would just show an expensive basic room.
I would be willing to hazard a guess that doing this would breach every corporate travel policy in the world, so I'm surprised Rocketmiles seem to be subtlety encouraging people to do this!
Bottom line
Every hotel website is free to sell rooms at whatever they prices they like. If you can get two or three times the value from Avios that I can then this may actually be a great way to top up your account by 'buying' additional Avios at a price you feel they are worth.
And there may be times when Kaligo or Rocketmiles are the same price as Hotels.com, or a hotel's own website. In that case, go for it. But I've been trying to use these sites for years and they ALWAYS seem to be more expensive, even a lot more than the points earned would be, so I'm led to believe this is their business model, which I don't like or trust.
If your corporate travel policy allows you to spend more than the best available rate, then this also may be a great solution for you. Just be well aware of what your travel policy does and does not allow.
I feel for the vast majority of the general public who casually collect points without really understanding their value, who may be enticed into spending a lot more than they should for a meagre amount of points.
Have you ever booked through Kaligo or Rocketmiles?