Certain markets, like Europe to Asia, and the reverse, regularly see discounted premium fare deals. It is rarer to see great deals between Asia and Australia, so there are two fares that have caught my eye this week.
Right now, oneworld member Malaysia Airlines has return business class fares from Tokyo Narita to Sydney for around $1,450 per person, available on most days from now until Christmas.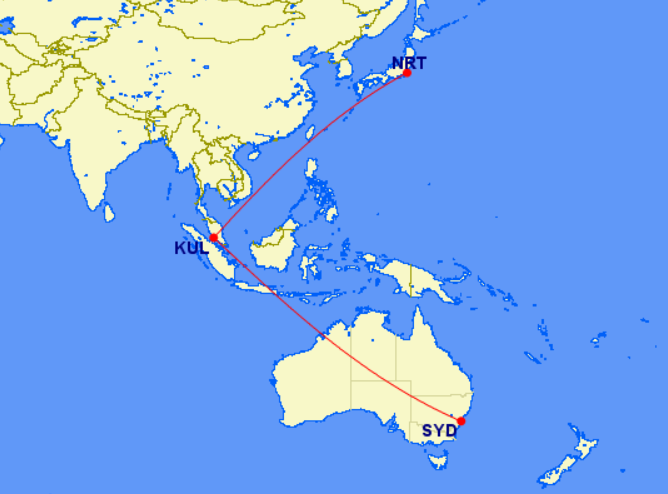 The flight from Tokyo to Kuala Lumpur will be on the A380, which features fully flat seats in a 2-2-2 layout. You will then continue to Sydney on either the A330, which features a staggered layout, or depending on your date of travel, may even be on their flagship A350 aircraft, which may allow you to select a first class seat for free, as I have written about recently.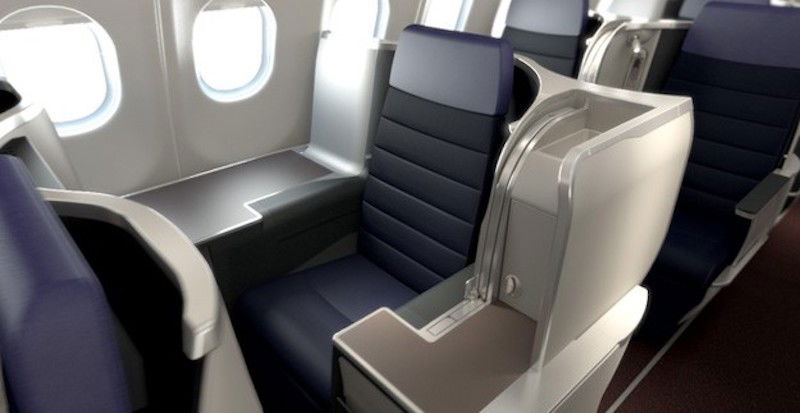 Flights to Melbourne and Adelaide are available for around $500 more per person, which I would consider to be a 'good' but not 'excellent' price.
Often great premium deals are between more obscure airports so this is an excellent deal for anyone looking to fly between two of the biggest airports in their respective regions.
Hong Kong Airlines & Virgin Australia to Melbourne
You Have Been Upgraded has written about a similarly priced deal from Tokyo to Melbourne, with the flight from Tokyo to Hong Kong on Hong Kong Airlines, and then Virgin Australia from Hong Kong to Melbourne (as Hong Kong Airlines doesn't fly to Melbourne, and Virgin Australia doesn't fly to Japan), at $1,460 per person, return in business class.
Hong Kong Airlines is not as well known as Cathay Pacific but Ben flew them recently and concluded that he would 'recommend Hong Kong Airlines in a heartbeat. They offer a first-rate business class experience, which I wasn't expecting.'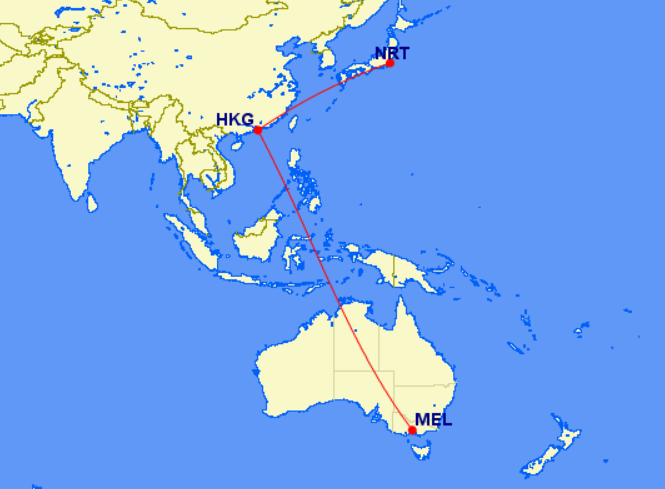 As for the Hong Kong to Melbourne legs on Virgin Australia's A330 aircraft, I've flown all three direct carriers in business class on this route (the other two being Qantas and Cathay Pacific), and while all three are excellent, Virgin Australia was the best, as both the food and service were both spectacular.
I would definitely recommend this flight!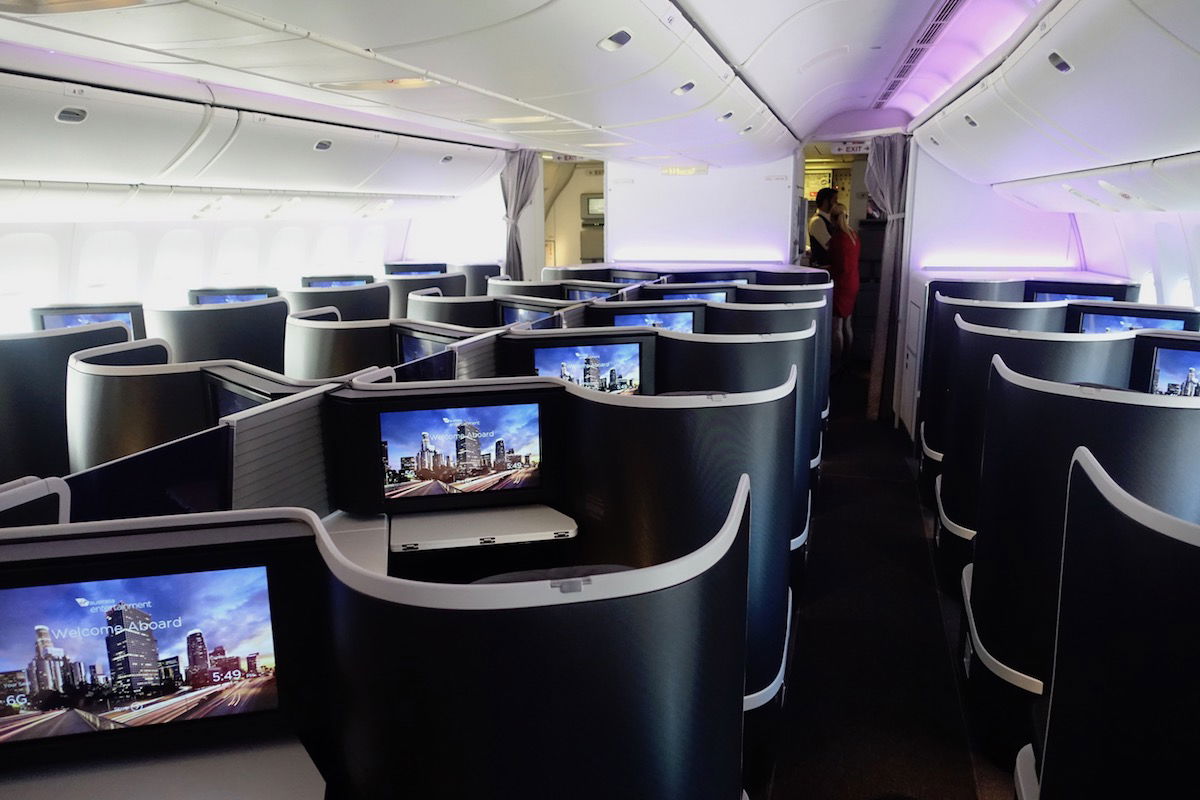 Now the quirk with this fare is that it is not available on Google Flights, Skyscanner, or ITA Matrix. It does appear to be valid through Expedia's Japan site (which prices in JPY).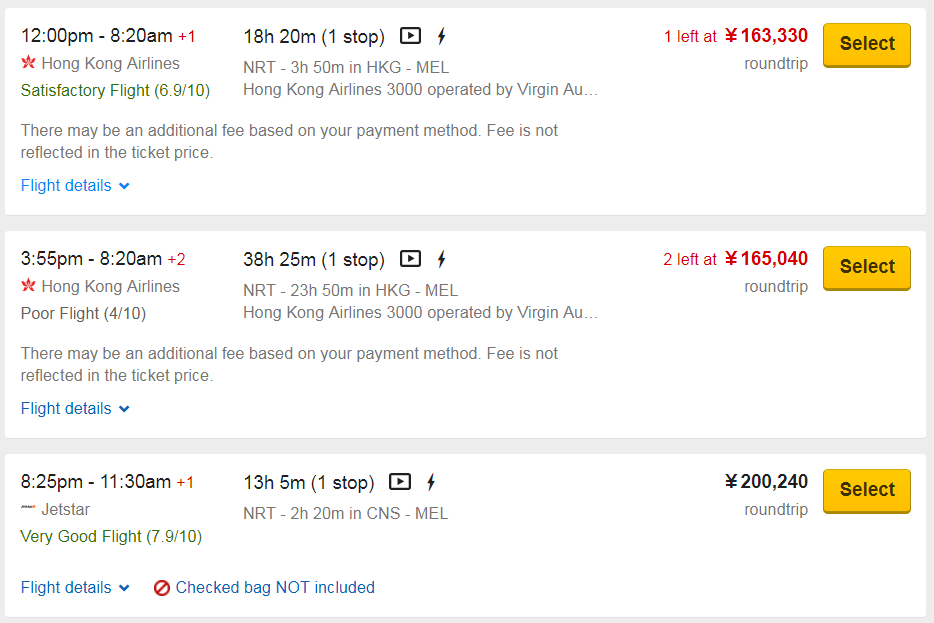 I have written before about my approach to booking through online travel agents I am unfamiliar with, but in this case I would be comfortable booking through Expedia Japan.
Hong Kong Airlines partners with Virgin Australia, so I would be crediting this fare to Velocity. These flights are HX code Z fares (discount business) which earn a fairly disappointing 0.8 Velocity points per mile flown, but you'd still be earning at least 10,000 Velocity points for this fare.
Bottom line
It's great to see these deals on some interesting airlines with great products between major airports. Given these fares are almost matching each other, and have been around for a few days, I don't think they are mistake fares and I would be comfortable booking either.
Is anyone taking advantage of these great fares between Tokyo and Australia?
(Tip of the hat to You Have Been Upgraded)