While the quality of the Etihad experience has generally been on the decline lately, we've seen the airline make a couple of improvements for those flying up front, including recently adding caviar to the menu in A380 first class, as well as introducing new loungewear for passengers in first class and the Residence.
The airline has now also announced that they're introducing new amenity kits for premium cabin passengers. For context, here's what Etihad's business class amenity kit currently looks like: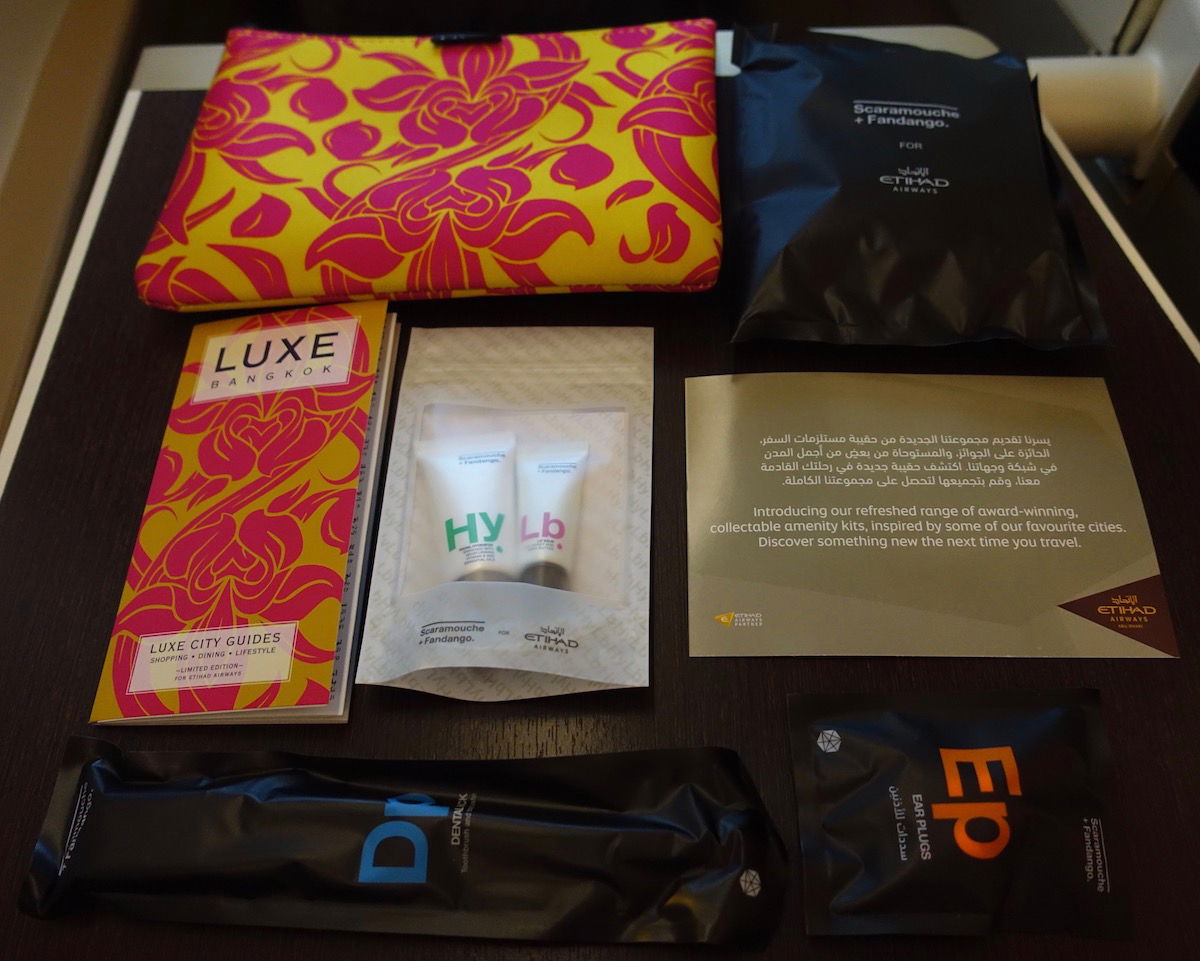 And here's what their first class kit amenity kit currently looks like: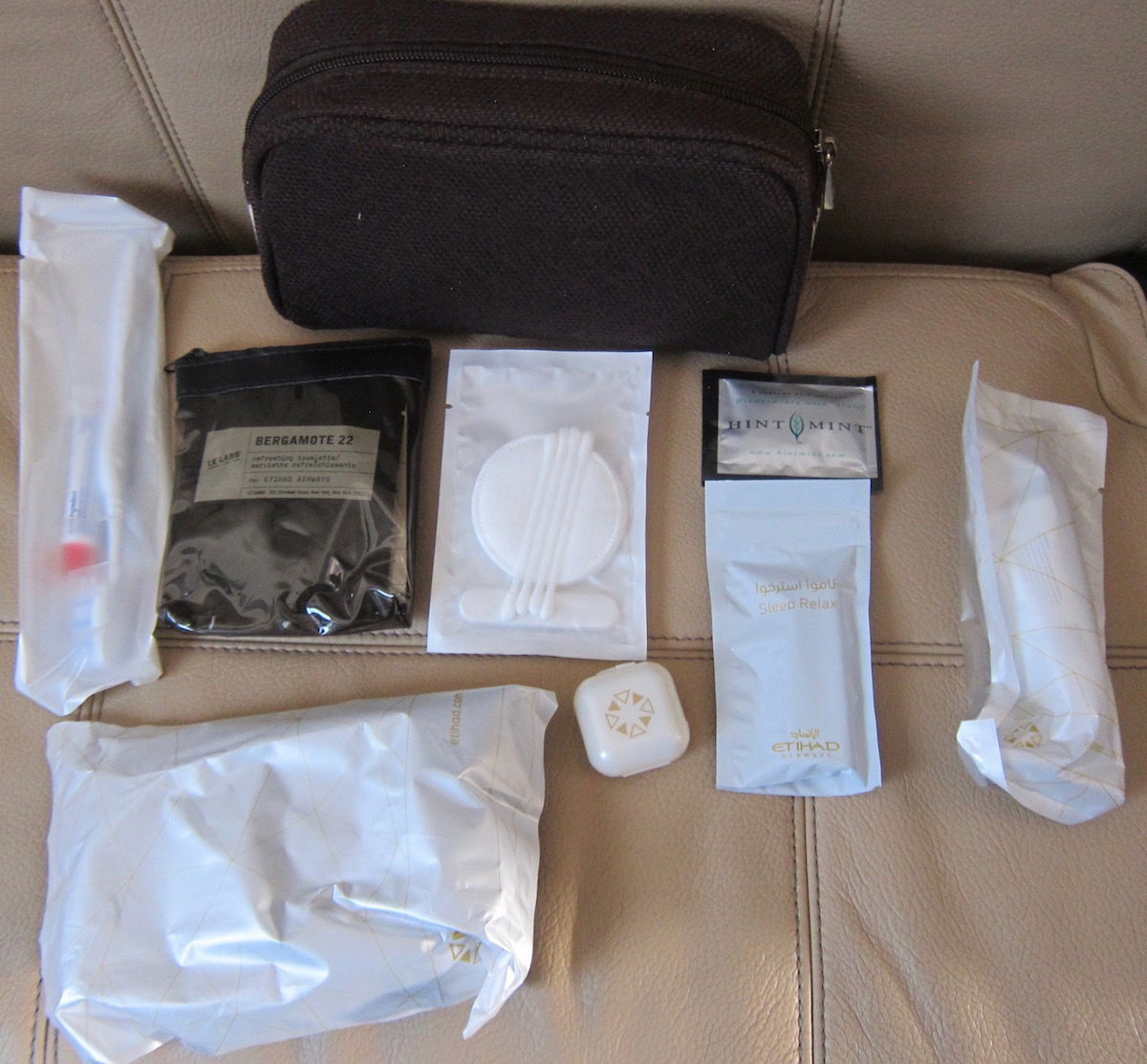 I've never really loved their amenity kits, as I found that they looked kind of cheap. So I'm generally happy to hear that they're introducing new ones.
Etihad will be introducing new first and business class amenity kits on longhaul flights in cooperation with Acqua di Parma as of August 23, 2018.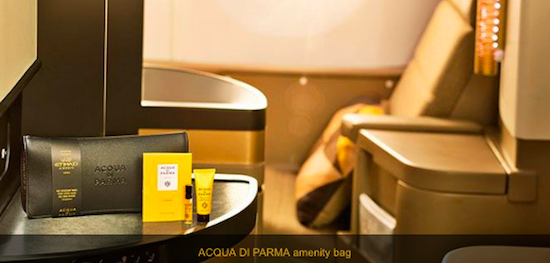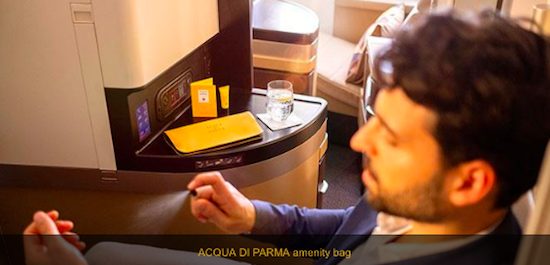 Here's a (rather sensual) video highlighting the new product line:
What's interesting is that while this is the first time Etihad is working with Acqua di Parma on an amenity kit, since 2014 the airline has stocked Acqua di Parma products in the Residence, which is Etihad's private three room suite with butler service. The Residence actually doesn't have an amenity kit (because it's supposed to feel more like a hotel), but the products are available in the bathroom.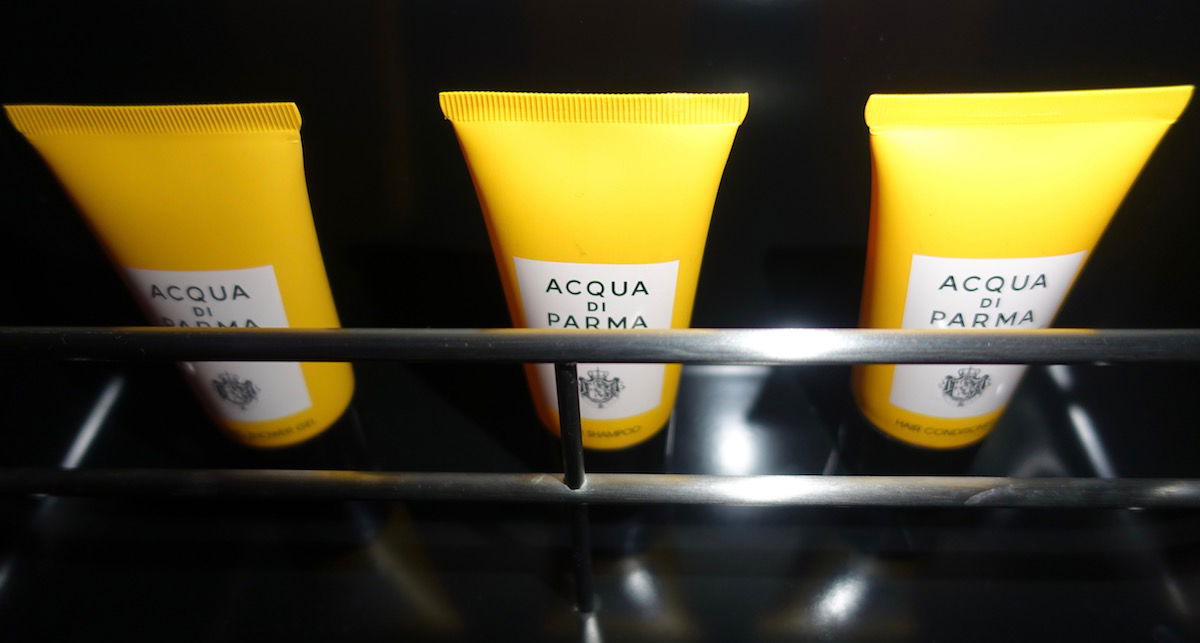 Here's what we can expect from these kits, according to Etihad:
Yellow, the color synonymous with the Italian brand, is used for all First Class bags, while Business Class bags are offered in the same yellow, and also in black.

The First Class unisex cylinder bag contains a miniature bottle of Colonia, a 40ml body lotion and lip balm. First Class toiletries include Colonia hand wash and hand cream, and Colonia bathroom amenity kits feature shower gel, body lotion, hair shampoo, and hair conditioner.

The Business Class unisex wallet bag, which can be buttoned to create a stylish and useful valet tray, contains a Colonia sampler and hand cream, which will also be dispensed in the Business Class washrooms.
Expect Etihad cabins to smell a lot more like cologne going forward. 😉
We'll have to wait and see just how the kits look and feel in person, and what exactly the contents are like, but this generally sounds like a positive development to me. I couldn't help but feel like Etihad's old kits felt cheap, given the degree to which everything seems unnecessarily packaged. Based on what I've seen so far, the new kits are an improvement.
What are your initial impressions of Etihad's new amenity kits?