Qatar Airways currently operates flights to more than 150 destinations from its hub in Doha. The airline is constantly announcing new destinations, although they have a bad habit of not actually operating many of those flights.
How's that Las Vegas route coming along, Qatar?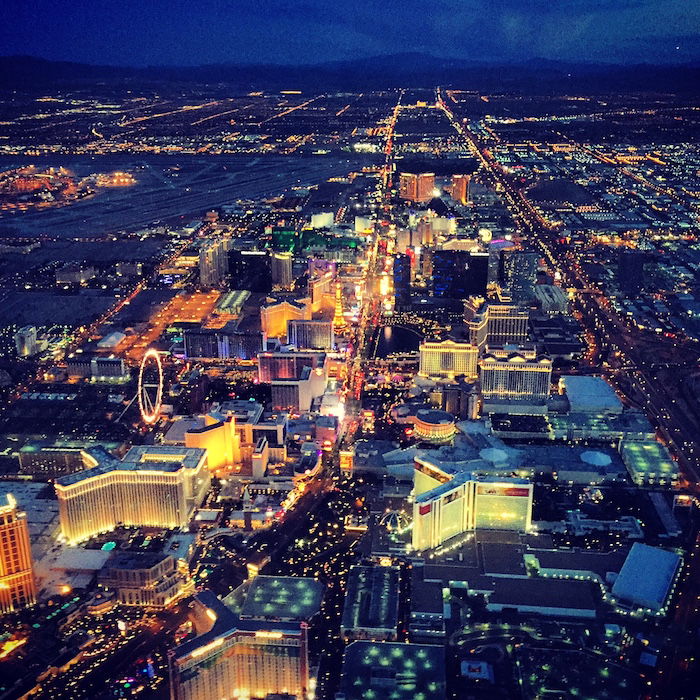 Qatar already operates flights to the four biggest cities in the Nordic/Finland region – Copenhagen, Stockholm, Oslo and Helsinki.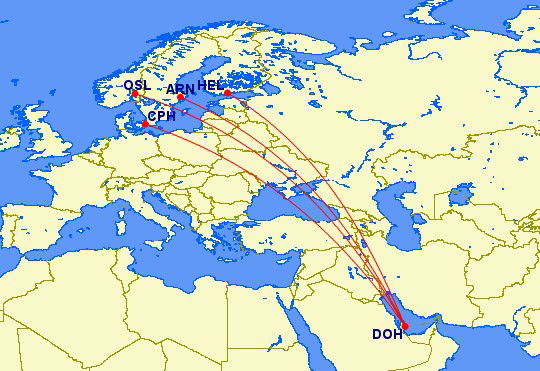 If they were to announce another destination in this region, I thought they might have chosen Reykjavik, Iceland, given the explosion in flights to and from Iceland over the past few years.
But instead, Qatar has announced that they will commence flights to Gothenburg, Sweden, five times per week from December 10, 2018.
The flights will operate with the following schedule:
QR173 Doha to Gothenburg departing 1:55AM arriving 6:35AM (Mondays, Thursdays and Sundays)
QR177 Doha to Gothenburg departing 8:20AM arriving 1:00PM (Wednesdays and Saturdays)
QR174 Gothenburg to Doha departing 8:05AM arriving 4:10PM (Mondays, Thursdays and Sundays)
QR178 Gothenburg to Doha departing 3:10PM arriving 11:15PM (Wednesdays and Saturdays)
The city of Gothenburg may sound oddly familiar to OMAAT readers, as this is Daniel's hometown.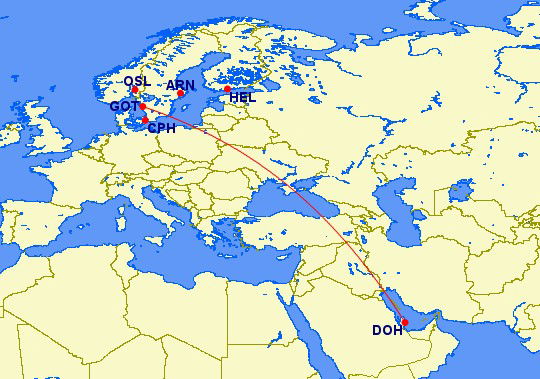 The flight will be operated by Qatar's Boeing 787-8, the same aircraft type that Qatar operated to the other four cities in the region. I'm surprised to see them launch the route with a wide-body aircraft, as Qatar often launches new routes (especially to second, and third tier European cities, which Gothenburg definitely qualifies as), with narrow body A320 aircraft, which they have plenty of spare, due to the ongoing Gulf blockade.
An A320 is much easier to fill than a 787 on a new route, and this is exactly what they did when they launched Helsinki, before eventually upgrading the route to a 787.
Gothenburg should also be within the range of an A320 from Doha, despite not being a passenger's first choice for a six hour flight.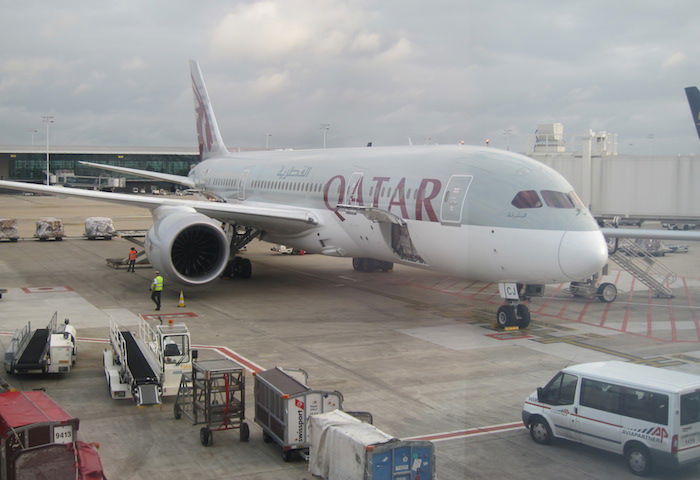 If Qatar were to select a second Swedish city to fly to I would have expected perhaps Malmo to be it (if any), although upon checking, Gothenburg is indeed Sweden's second busiest airport (Malmo is third), but with almost entirely short-haul flights.
Emirates and Etihad do not fly to Gothenburg, nor do any North American or Asian carriers. Gothenburg does have some seasonal charter/package holiday flights to South East Asia and Mexico from the likes of TUI and Thomas Cook. I know that Asia, especially Thailand, is very popular with Scandinavians, and I expect a lot of passengers traveling from Gothenburg on this new route will connect on to the likes of Bangkok and Phuket.
I would have just added Gothenburg to the list of destinations Qatar will 'probably never operate to,' but they have gone a lot further than just announcing their intention to fly there – they have actually already loaded award seats in the system for their partners.
As expected, award availability is excellent.

Although Qatar doesn't offer discount business class seats from Europe to Asia/Australia as often as they used to, when they do the best prices are usually from Scandinavia. They also tend to have the best deals between city pairs they have just launched (as these are the hardest flights to fill).
So I would expect some very good prices from Gothenburg, to Qatar's newest Asian destinations like Penang and Pattaya, and I will of course keep you updated if I see any great deals.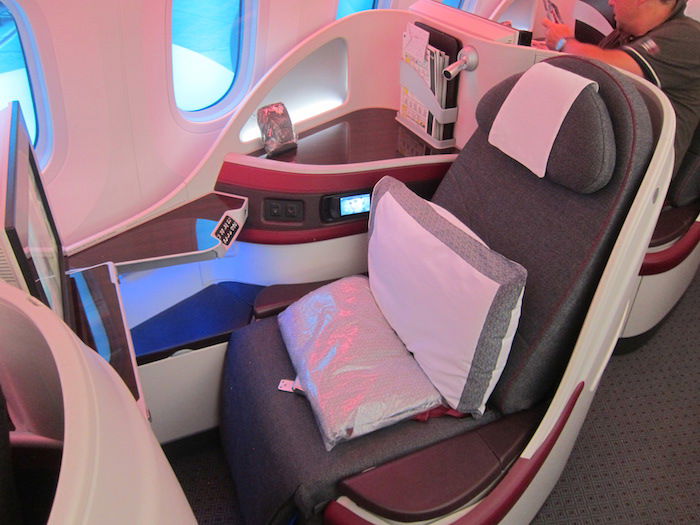 Bottom line
This new route has taken me a bit by surprise, but then again so did Qatar commencing flights to Cardiff in Wales. I'm not saying there's no demand from Gothenburg, rather that if no other ME3, Asian or North American carrier flies there that there is enough demand for a five weekly 787 service.
It's always excellent to see new routes and new award seats, I just didn't think there was huge demand for Gothenburg, compared to some other markets they don't fly to in Europe like Lisbon or Dusseldorf. Unlike Las Vegas, which I don't believe Qatar will ever actually operate, I do think there's a good chance of this route actually happening.
What do you make of Qatar's decision to fly to Gothenburg?