A week ago I got back from my trip to Uzbekistan, Tajikistan, and the UAE, and I've been traveling around the US since then. I have quite a bit more domestic travel this week, and then in a couple of weeks am planning a trip with my dad to a couple of new countries for both of us. It has been a while since we've taken a trip together, and I'm very much looking forward to it.
On the airline, hotel, and loyalty program front, this week we've seen a lot of action with airberlin due to their insolvency, a great new rental car promotion, two new hotel promotions, a new invitation only restaurant from United at Newark, and much more.
With that out of the way, here's a recap of this week on the blog:
Featured Stories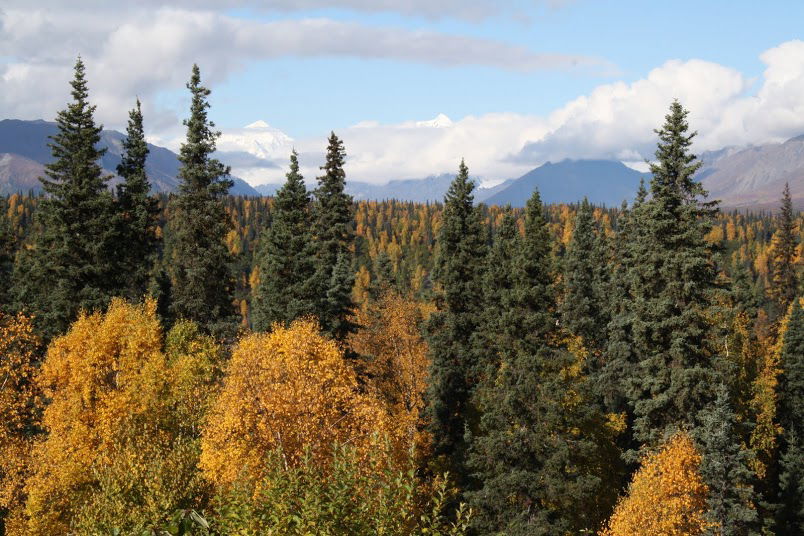 The Senior Pass to the national parks is one of the best travel deals I know of for seniors. That's because if you are an American citizen or permanent resident over the age of 62, you can purchase a pass that will get you and your companions into all of the national parks, national monuments, and some other federal sites for free. The best part is that the pass never expires, and never needs to be renewed — it's effectively good for the rest of your life.
The pass currently costs just $10 and that hasn't changed since 1994. But on Monday, August 28, 2017, the price of the pass will skyrocket to $80. In other words, two decades worth of inflation — and then some — will be made up for in one day. Kind of crazy, eh?
Don't get me wrong, spending $80 for a lifetime pass to the national parks will still be an incredible deal. But if you can get it for $10, why wouldn't you?
---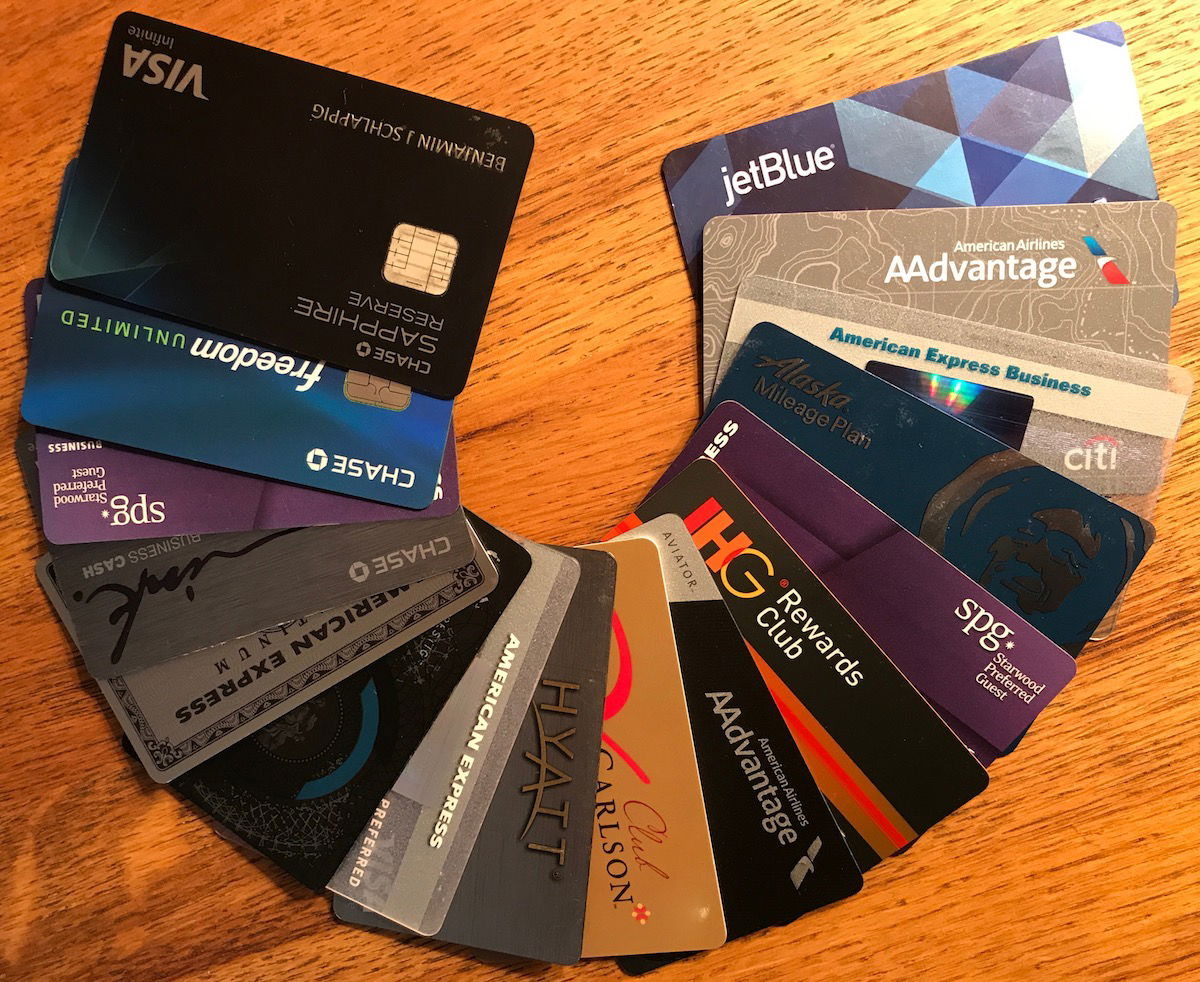 Every month I make a post with what I consider to be the best credit card sign-up bonuses of the month.
While there are several excellent long standing credit card offers, the specifics of the best offers are constantly changing (be it the annual fee, minimum spend requirement, or even amount of the sign-up bonus).
If you read my blog on a daily basis then by all means skip this post, but for me it's a useful, "current" place to refer people who ask about which cards they should sign-up for, a question I get on a daily basis.
We've seen some great sign-up bonuses over the past few months, including new offers being added, and others being discontinued.
With that in mind, below are what I consider to be the 10 best right now:
---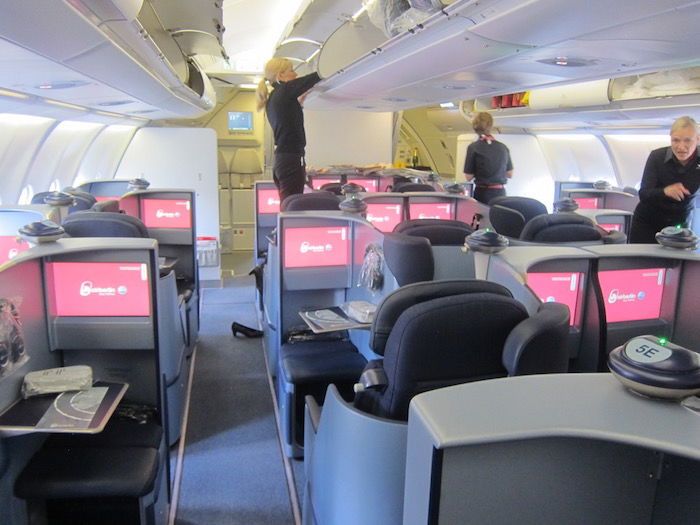 A week ago airberlin filed for insolvency, after Etihad withdrew their financial support. Airberlin has a spun off frequent flyer program, and unfortunately that program isn't in much better shape. As of a few days ago, you can no longer earn or redeem miles with airberlin's topbonus program. Even their co-brand partners are suspending mileage earning, so that their co-branded credit card no longer awards miles.
I explained in a past post why topbonus is in such bad shape. Generally speaking a spun off frequent flyer program wouldn't file for insolvency so quickly if they had been run as an independent, for profit company. But as I explained, topbonus is 70% owned by Etihad, and in many ways it was being run solely as a way to allow more foreign ownership of airberlin assets.
Today topbonus has filed for insolvency, as I was expecting.
---

TIPS: Earning Miles & Promos
The 3 Best No Annual Fee Cards For Everyday Spend
Weird: Regular Economy Cheaper Than Basic Economy On Some Flights
Today Only: Frontier Is Offering 90%(ish) Off Flights
Hilton Is Offering Double Points Through The End Of 2017
6 Reasons To Apply For The Citi Premier® Card Today
Alaska Is Offering Up To A 50% Bonus On Purchased Miles
10 Best Credit Card Offers For August
Washington State Resident? Earn Free Delta SkyMiles
Earn 8,000 Points After 2 Choice Hotel Stays
TRICKS: Redeeming Miles
JetBlue Is Offering 25% Off Award Flights This Fall
Citi ThankYou Adds Jet Airways JetPrivilege As Transfer Partner
You Can Now Redeem Qantas Points For EL AL First & Business Class
Wide Open Award Availability In Delta One Suites!
Citi ThankYou Adds Turkish Miles & Smiles As A Transfer Partner
Go Go Go! Wide-Open Award Space On American's New Routes!
TRAVEL With Ben (Lucky)
7 Rumored Ultra Longhaul Routes To The US — Will They Happen?
Does Israel Still Stamp Passports?
Planning My Trip To Israel On EL AL
How Many Baby Cribs Should A Hotel Have?
Can Hotels Cancel Your Confirmed Reservation?
OMG: An Equipment Change Put Me In Air India 747 First Class
The Best Onboard Chef I've Ever Had
Experiencing Saudia's Enhanced Security Screening Post-Electronics Ban
My Longest Flight Ever
REVIEWS & Trip Reports
Review: Uzbekistan Airways Business Class 787 New York To Tashkent
Review: Wingtips Lounge New York JFK Airport
Review: Animal Interactions And Excursions At Volunteer Southern Africa
Introduction: One "Stan" At A Time
Review: Crowne Plaza Copenhagen Towers
NEWS & Updates
How Is The Apex Suite Performing For Oman Air?
Last Call: Lifetime Senior National Parks Passes For Just $10
Qantas Is Refreshing Their A380s — Here's What To Expect
Hurricane Updates: Flights Canceled, Expanded Waivers
Emirates Increases Monetization Of Economy Seat Assignments
Foreigner Sentenced To 3 Weeks In Jail For Grabbing Police Officer's Collar At Changi Airport
Video: Man Proposes On British Airways Flight With Notecards & Musical Duo
Surprise, Surprise: Airberlin Topbonus Files For Insolvency
Sad: The First A380 Ever Has (Quietly) Been Retired
Swiss' Adorable Video Featuring Talking Airplanes
Airlines Issuing Waivers In Anticipation Of Hurricane
Airberlin Closes Reservations For Some US Routes
WOW Air Announces Huge Midwest Expansion
Delta's New Tumi Amenity Kits Can Be Monogrammed
American's Flagship Lounge In Chicago To Open Next Month
Air Canada Adds New Flight From Montreal To Tokyo Narita
Strange: Newark Airport Opens An Invitation Only Steakhouse
Icelandair's Next US Destination: Cleveland
You Can Now Video Chat With A Delta Reservations Agent
Here's Why You Can No Longer Earn Or Redeem Airberlin Topbonus Miles
Airberlin Topbonus Is Disintegrating Rapidly
Need E-Commerce Help? Airberlin's 60+ Person Team Is Looking For Work!
American's New Los Angeles To Beijing Flight Is Bookable
Man Claims To Need Groin Surgery After Rough TSA Patdown
Qatar Airways Now Lets You Pre-Order Business Class Meals
Pathetic: American Cuts Free Main Cabin Extra On Full Fare Tickets
British Airways' Strike Gives Muscat Passengers A Nice Upgrade
American Is Adding Premium Economy On Flights To Hawaii
Bizarre: Airberlin Topbonus Basically Shuts Down (Temporarily?)
---
I hope everyone has a great rest of the weekend!