Yesterday I wrote about how I'm planning a trip to Israel, which I'm excited about, both in terms of trying EL AL, and also in terms of visiting the country. You guys provided a ton of great advice as usual. Several readers chimed in (both in the comments and by email) recommending that I get a second passport, since some other countries won't let you in (or will give you a hard time) if you have an Israeli stamp in your passport.
Come and think of it, this is something I've heard many times over the years. Even though I've never been to Israel, it is something I've researched a bit, so I figured it was worth making a post to clarify this.
It's my understanding that Israel no longer stamps passports when entering the country by air, and hasn't done so for years. Instead they give you a little sheet of paper when you land, and then you show that again when you leave the country. They seem to do this in recognition of peoples' general concerns with having the stamp in their passport.
The only potential thing to look out for is if you're entering Jordan by land after going to Israel. Jordan does have a "stamp" when entering by land from Israel, and that makes it clear where you're coming from. That being said, it's my understanding that they're willing to stamp a separate piece of paper if you prefer — just make sure you request it specifically.
Nonetheless it seems to me like it could still make sense to get a second passport before going to Israel. I'm a dual citizen and have a German and US passport. My US passport is probably the most abused looking passport you've ever seen in your life. Fortunately the US lets you get a second passport if you'd like. That's something I've been meaning to do, mainly because it would make my life easier when I'm without a passport due to visa processing.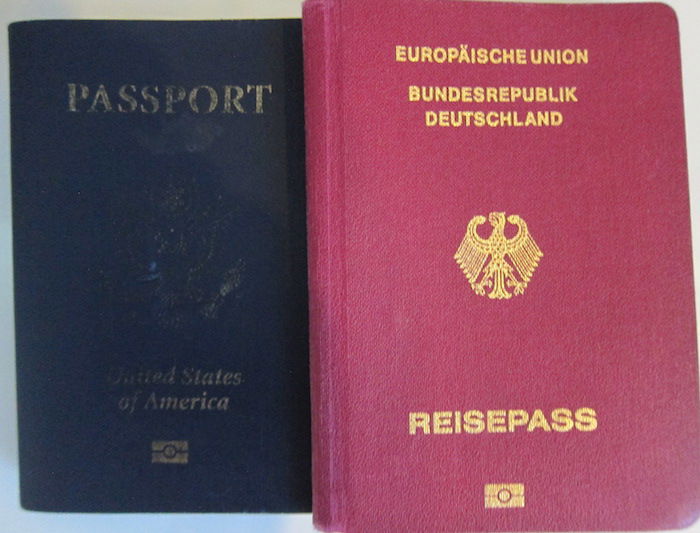 I imagine my arrival and departure experience in Israel would be significantly easier with a mostly empty passport. My US passport has a disproportionate number of stamps from Middle Eastern countries. That's because I have Global Entry for the US (so I don't get stamped), I use my German passport for EU countries (so I don't get stamped), and I mostly use my German passports for South American countries (since they generally have more favorable entry requirements for EU citizens). So that means my US passport has all kinds of stamps from Asia (including the Middle East), and that's about it.
Call me a masochist, but I'm looking forward to reporting back on my experience with security at the airport, and I feel like I should use my craziest looking passport for that to see just how much they'll grill me. Entering with a mostly empty passport just seems too easy.
What do you think — should I use a second (mostly empty) passport for Israel, or should I go in with my passport that has dozens of stamps from Middle Eastern countries?