As I wrote about a couple of weeks ago, American's Los Angeles to Beijing flight will finally become a reality. The reason I say "finally" is because this is a route that was first announced last March and was supposed to launch last December, but this was much more complicated than American was expecting.
First of all, there was only one US to Beijing slot remaining, so American had to petition the DOT to get the route over Delta, which was also interested in the route. Even when they got approval, they still couldn't get commercially viable slots in Beijing, so the route kept getting delayed further.
After securing a slot thanks to China Southern, American's new Beijing route is now finally bookable. American will fly a Boeing 787-8 between Los Angeles and Beijing as of November 5, 2017, with the following schedule, per @airlineroute:
AA181 Los Angeles to Beijing departing 10:55AM arriving 4:20PM (+1 day)
AA180 Beijing to Los Angeles departing 6:30PM arriving 3:15PM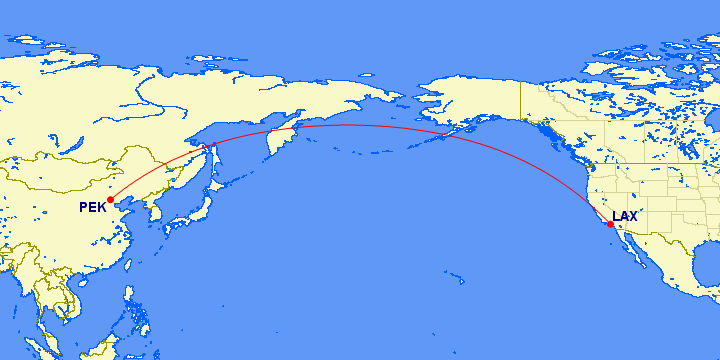 The flight will operate daily, and complements American's existing flights to Beijing, out of Chicago and Dallas. Furthermore, as far as American's LAX transpacific gateway goes, it complements their flights to Auckland, Beijing, Hong Kong, Shanghai, Sydney, and Tokyo (both Haneda and Narita).
If you are interested in taking the new flight, the good news is that there's at least some award and upgrade availability. There's not a ton, but compared to American's usual non-existent availability it's decent, especially during the first month.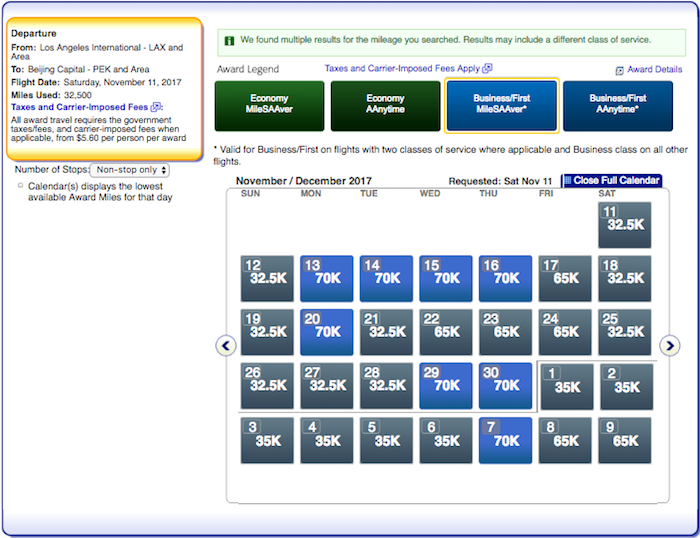 Many flights have 1-4 award and upgrade seats.

This new route is making me realize just how bizarre American's inventory management is (actually that's not fair — I already knew it was highly irrational, but it's nice to see it so clearly). Some days American has more award seats available, while other days they have more upgrade seats available. I'm not exactly sure what causes this.
If you want to redeem miles for this flight, you can redeem 50,000 Alaska Mileage Plan miles for a one-way business class ticket, or 70,000 American AAdvantage miles.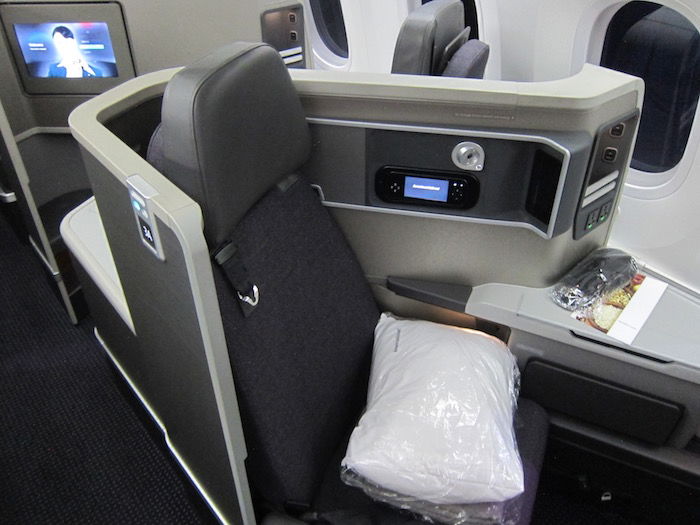 American's 787-8 business class
Bottom line
Personally, I don't love Beijing, so I have no plans to take this flight. However, if you've never been, want to go, or are looking for some easy upgrade or award space across the Pacific, this new route at least has availability on some dates, which is more than we can typically say about the rest of American's route network.
Anyone plan on taking American's new Los Angeles to Beijing flight?