As far as I'm concerned Qatar Airways offers the world's all around best business class product, and that was true before they even introduced Qsuites, which is their incredible new business class seat.
On their A350s, A380s, and 787s, Qatar Airways has reverse herringbone seats, Wi-Fi, dine on demand, pajamas, a great wine selection, and much more.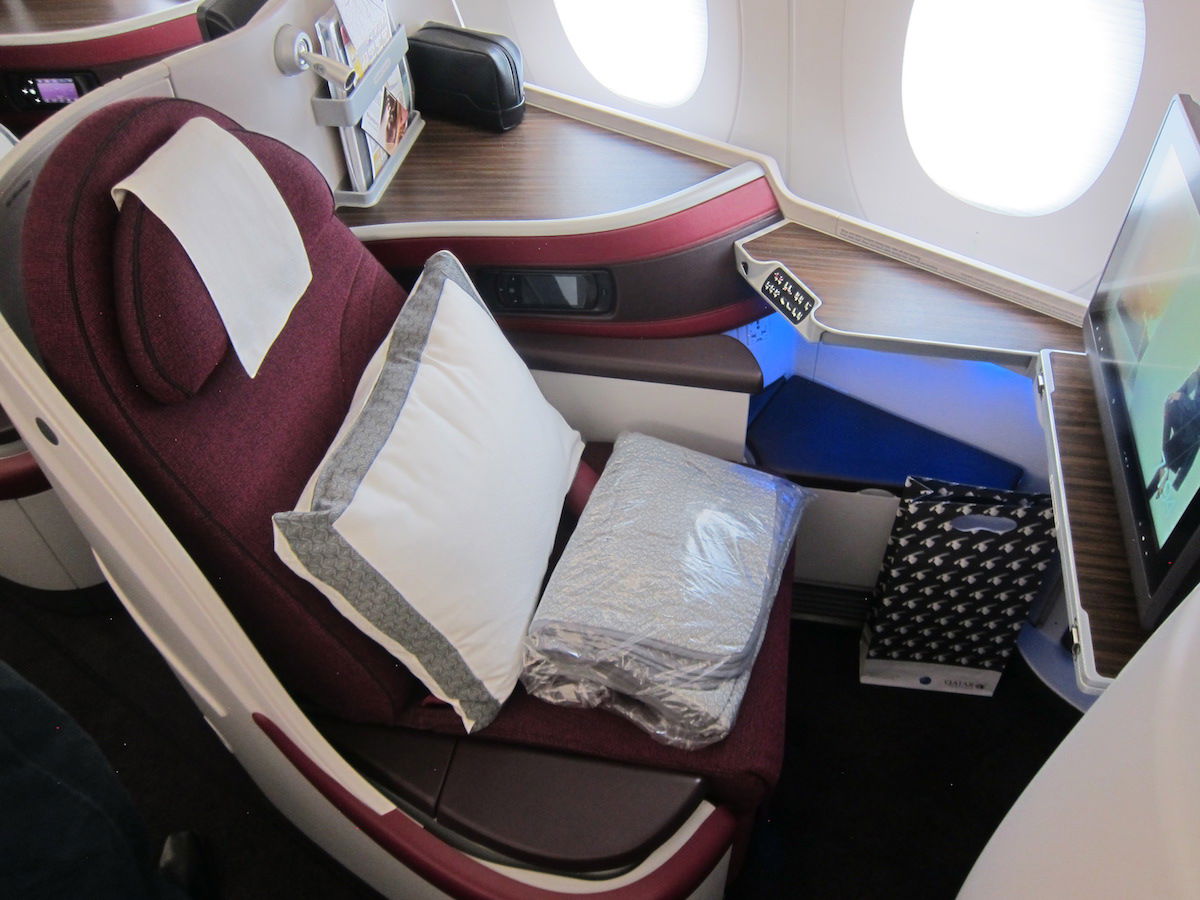 Anyway, Qatar Airways has just announced an enhancement to their business class experience, which I don't think materially alters the experience, but is still worth sharing.
Qatar Airways has introduced a new pre-select dining service in first & business class on flights departing Doha for Europe, North and South America, Australia, and New Zealand. The service is expected to be rolled out to more routes later this year.
Passengers in first and business class can pre-select one main course from the onboard menu between 24 hours and 14 days of departure. This can be selected by going to the "My Trips" section of Qatar Airways' website.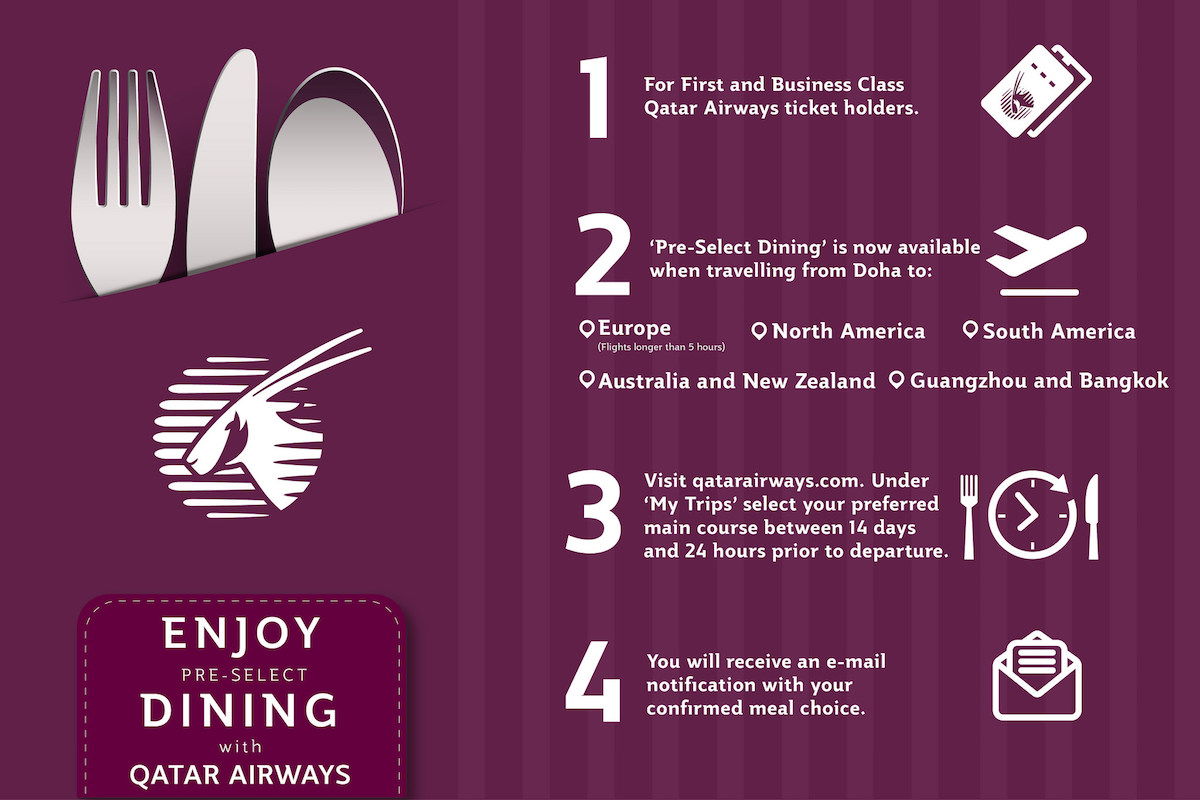 Here's what Qatar Airways' CEO has to say about this "innovation:"
Qatar Airways Group Chief Executive, His Excellency Mr. Akbar Al Baker said: "We are constantly looking for innovative ways to refine and enhance our products and services. Giving our premium passengers the opportunity to pre-select their meals before they fly is another example of our unrivalled on-board experience.
In reality this isn't much of an innovation at all. Many airlines let you select your meals in advance nowadays. Furthermore, let's keep in mind that some airlines even let you choose from a much more extensive menu when reserving in advance. For example, Singapore Airlines is known for their "Book the Cook" program, where you can select from dozens of options that wouldn't otherwise be available onboard.
In the case of Qatar Airways, however, they're simply giving you the option of selecting in advance what would be available onboard, to be sure you get your first choice. Personally I haven't had issues with Qatar Airways running out of food, especially if you place your order at the beginning of the flight.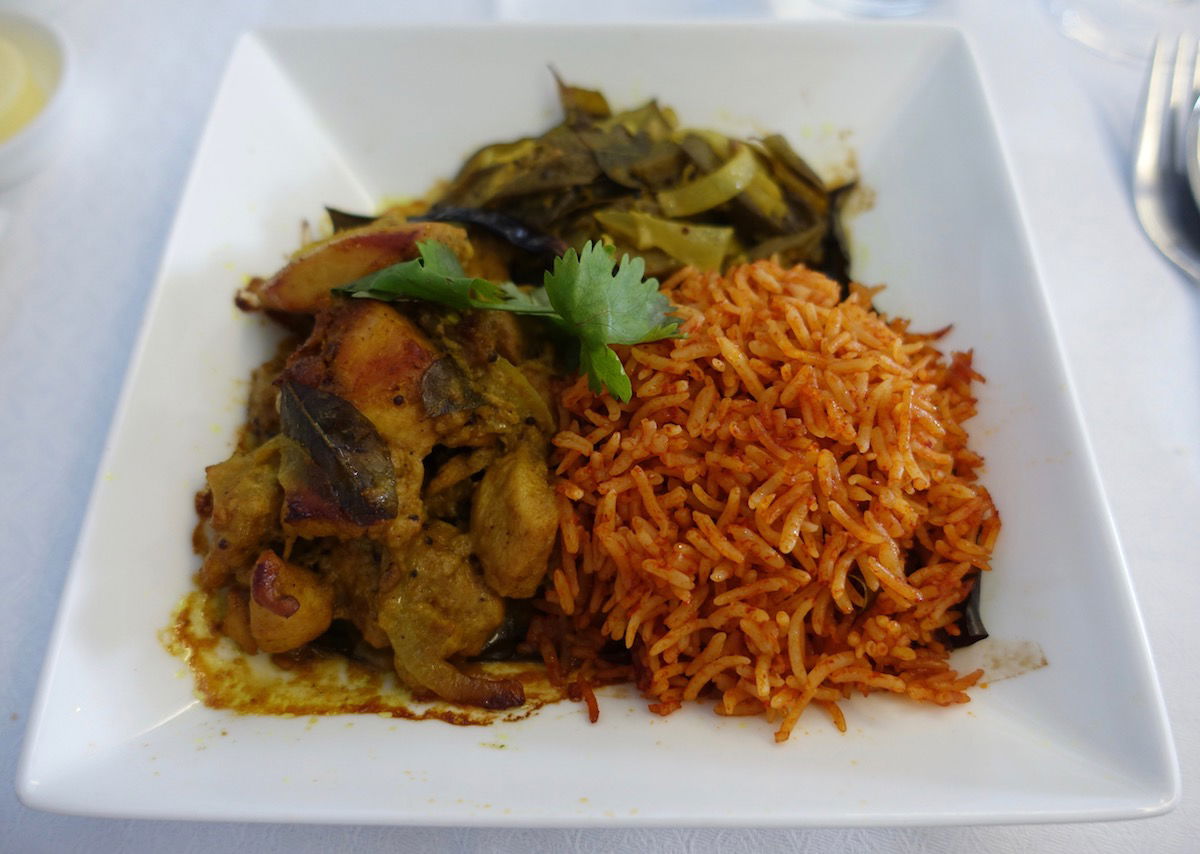 Sure, I guess having the option is better than not having the option. However, this is something that almost seems not worth bothering with. Now if they went Singapore's route and let you order from a more extensive selection in advance, that I'd see a lot more value in.
But an "innovation" this is not…