Many flyers would agree that the Rockwell Collins Apex Suite is the best business class product in the world. In fact, it's sold as a high-density first class product, which tells us a lot about what it costs for an airline to buy it. Unfortunately, this means that very few airlines have made the investment in this product over the past few years. Oman Air, Japan Airlines, and Korean Air are the only carriers to use the seats, and Korean Air even uses them in first class.
Last year Runway Girl reported that Japan Airlines decided to install reverse herringbones on their reconfigured 777-200 instead of the Apex Suite, signaling that their famous "Sky Suites" may have been a little too "suite." 😉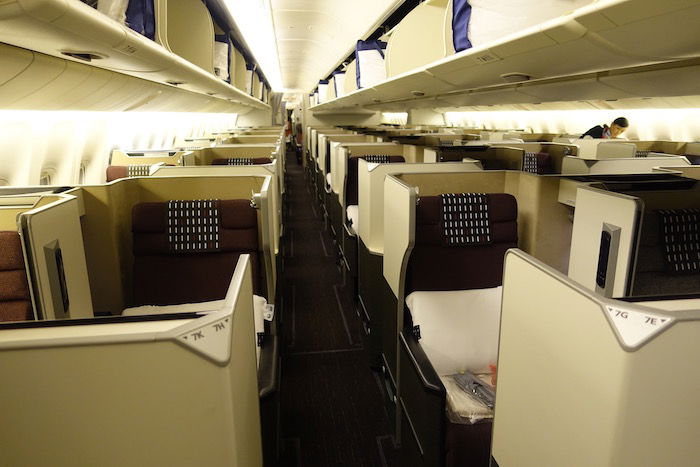 During my visit to Oman Air last week, I had to ask how the seat was performing for them. Almost their entire long-haul fleet offers the product now, and future deliveries will as well.
Paul Gregorwitsch, CEO, first emphasized that the seat is seen not only as an investment for the airline, but also as an investment for Oman. "The quality of this seat represents the country and its culture." he told me. Interestingly, it sounds a little like it doesn't matter whether or not they're liking its performance, even though they are set to receive relatively few state subsidies this year.
"We want you to be able to sleep on both sides comfortably", he said. "The reverse herringbone simply doesn't provide this level of comfort." Indeed, I imagine the seat has a high passenger satisfaction rating, and it's reason alone to choose an airline over their competition, in my opinion, be that Oman Air, JAL, or Korean. I'd be curios to hear what Korean Air thinks and how they view the investment. It certainly makes their onboard product superior to Asiana's staggered seats.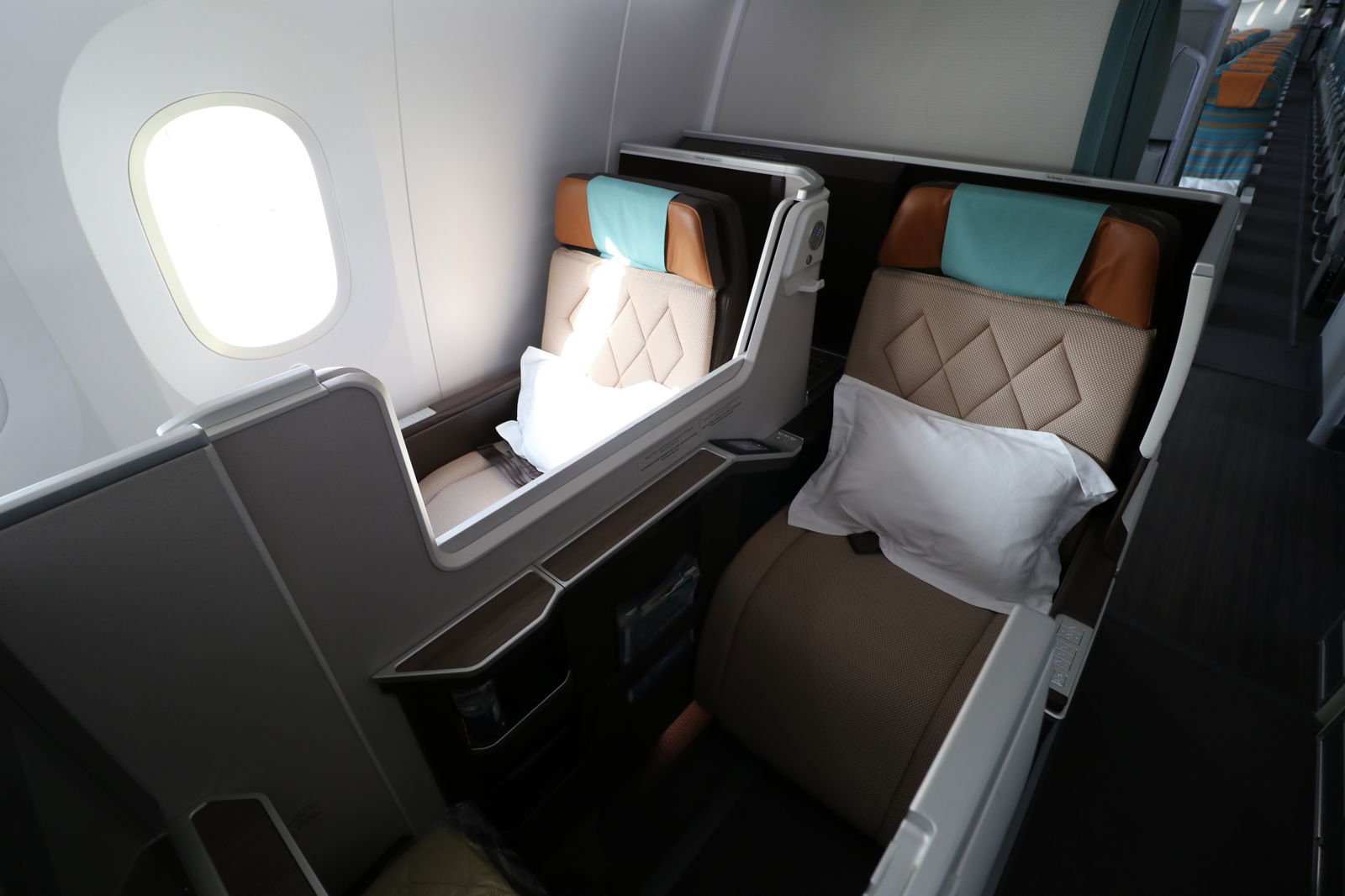 For all the Apex Suite lovers, Mr. Gergorwitsch also confirmed that they will configure all their upcoming 787s with the seat as well. Given the way Japan Airlines is heading, Oman Air and Korean Air are likely the only airlines that will hold onto this seat long-term.
Have you flown the Apex Suite? What did you think of it?