I've taken a lot of very long flights. In many ways I prefer a 12 hour flight to an eight hour flight, since it gives you enough time to enjoy the service and food, and get a proper night of sleep. However, on Saturday I took what I'd consider to be the longest flight I've ever taken, even if it technically wasn't.
The world's 10 longest flights
Based on distance flown, the world's ten longest flights are presently as follows:
Auckland to Doha (9,025 miles)
Auckland to Dubai (8,818 miles)
Dallas to Sydney (8,574 miles)
Johannesburg to Atlanta (8,434 miles)
San Francisco to Singapore (8,433 miles)
Abu Dhabi to Los Angeles (8,372 miles)
Dubai to Los Angeles (8,321 miles)
Jeddah to Los Angeles (8,315 miles)
Doha to Los Angeles (8,288 miles)
Dubai to Houston (8,149 miles)
Even though I make a point of trying as many unique flights as possible, I haven't flown the world's five longest flights. While I'm on one hand intrigued by the world's longest flight, the plane operating the route has Qatar Airways' old business class product, so I'm waiting for it to get the new Qsuites before trying it. Maybe it's time I start by trying the second, third, fourth, and fifth longest flights, though.
Prior to this weekend the longest flight I had flown was Abu Dhabi to Los Angeles and Dubai to Los Angeles, which rank in at sixth and seventh place. It's amazing how the next several routes are just a few miles apart in terms of distance flown.
Well, this past Saturday I flew from Jeddah to Los Angeles, and I consider that to be the new longest flight I've flown. Let me explain.
My Riyadh to Los Angeles flight, via Jeddah
This weekend I took the return portion of the Saudia first class ticket I flew from New York to Dubai earlier in the summer. Except this time around I booked a ticket from Dubai to Riyadh to Los Angeles. Even though the Riyadh to Los Angeles flight is one flight number, it stops in Jeddah. When I booked the flight, the schedule looked innocent enough:
SV41 Riyadh to Los Angeles departing 1:40AM arriving 11:00AM
You get a single boarding pass, and the Jeddah stop isn't even listed on it. In reality, however, the schedule is as follows:
SV41 Riyadh to Jeddah departing 1:40AM arriving 3:20AM
SV41 Jeddah to Los Angeles departing 4:50AM arriving 11:00AM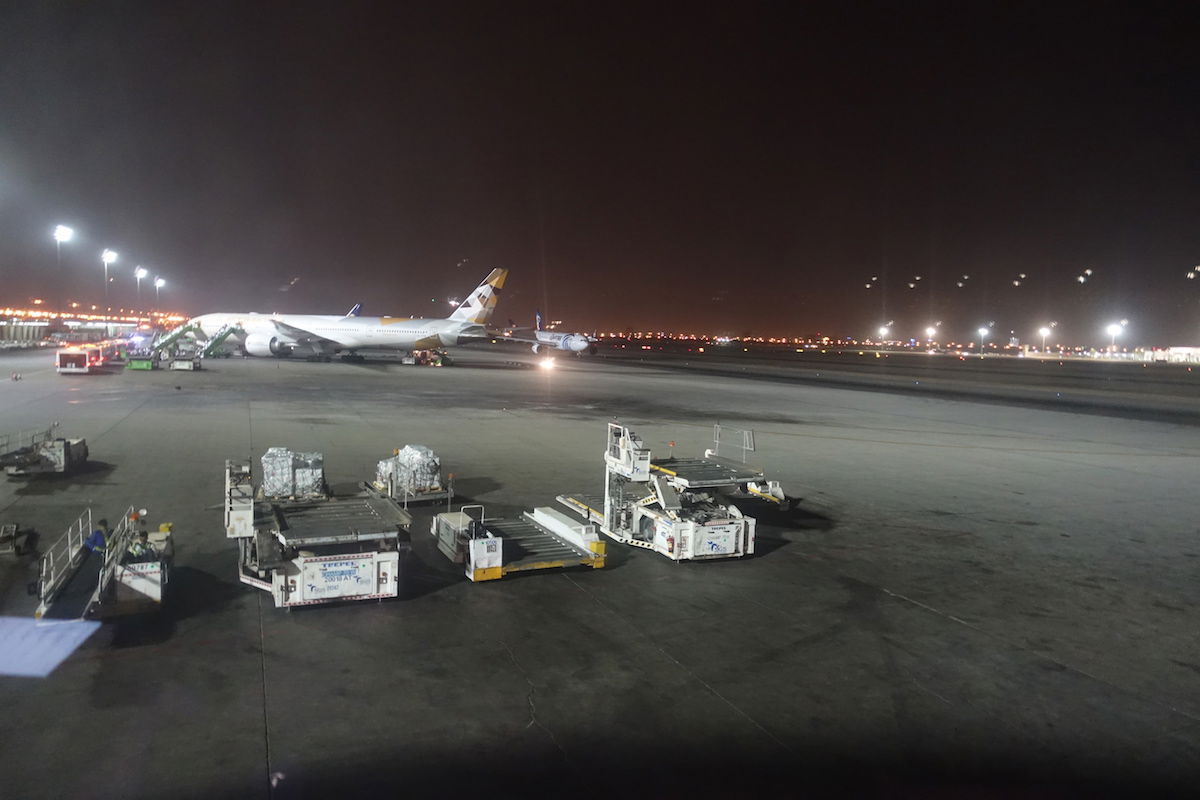 On the ground in Jeddah
Usually I'd never include a connecting flight in claiming that a flight is my personal longest, since I've taken much longer connections (like last year flying from Casablanca to Doha to Colombo to Jeddah to Manchester to New York to Los Angeles, as one does). However, what makes this flight unique is that:
Passengers on the Riyadh to Jeddah flight are exclusively those continuing to Los Angeles; you go through enhanced US security screening in Riyadh
You stay on the plane in Jeddah, as more passengers join, so you don't even get to stretch your legs
So the flight was blocked at 1hr40min for the first segment, then a 90 minute ground stop, then 16hr10min for the long segment, for a total of 19hr20min. That doesn't include boarding time or our delay. In the end, I spent over 20 hours in the same seat on the same plane, and we covered a distance of 8,867 miles.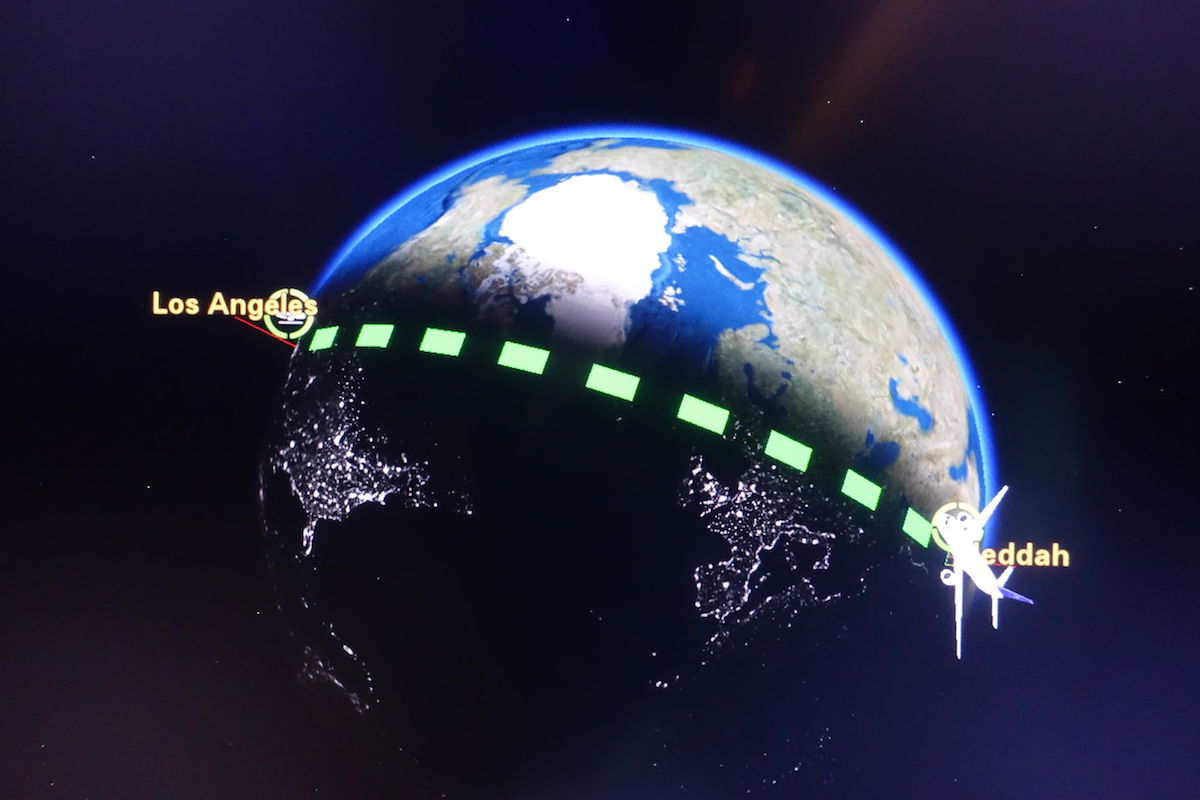 Airshow to Los Angeles
What this also doesn't do justice to is just how horribly timed this flight is for someone who isn't a night owl. When you see a 1:40AM departure you might think "well that's late, but at least I can sleep after takeoff." In reality it was 6AM before we were airborne out of Jeddah.
The crew was great, though, and even made my bed while on the ground in Jeddah.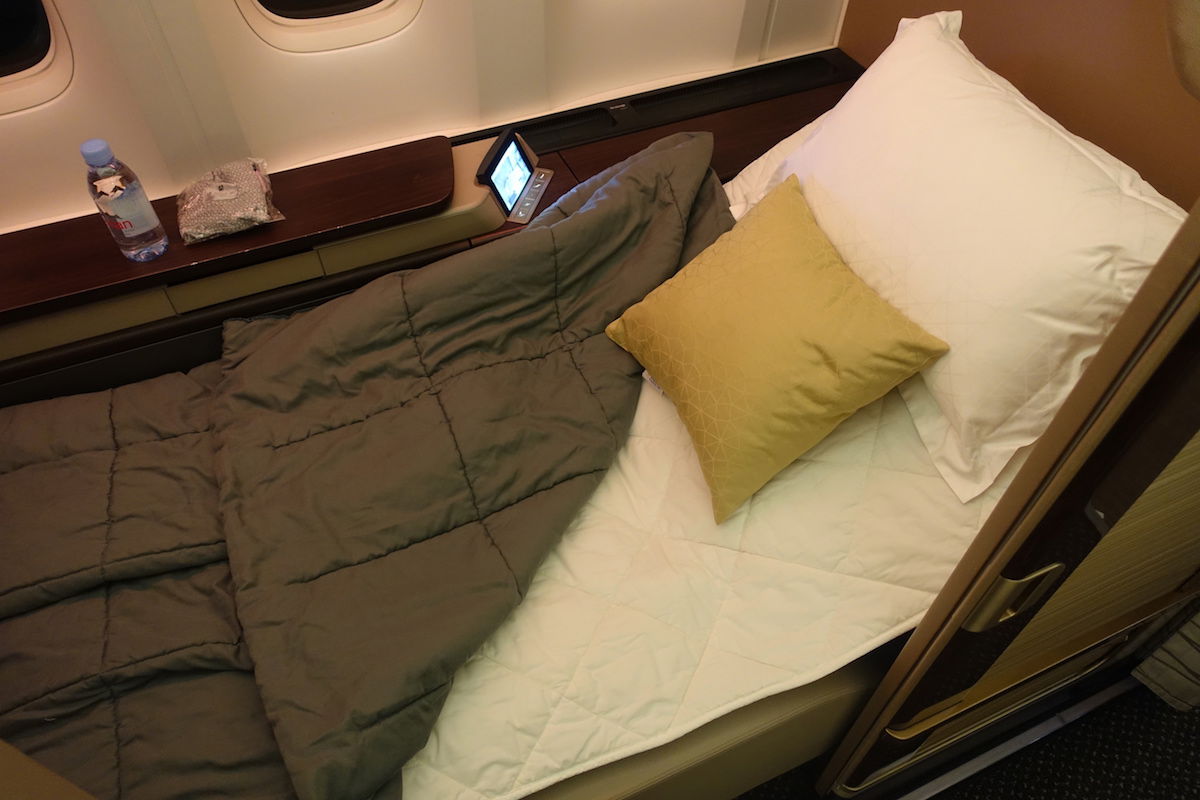 My bed on the ground in Jeddah Airport
"Do you want me to make the bed sir?"
"Aren't we leaving soon?"
"Mmmm, no sir, it may be a while."
"Oh, is there a delay?"
"You know, sir, the US security screening takes a while."
So on the plus side, I managed to get about an hour of sleep on the ground, which refreshed me nicely. Go figure after takeoff it was light outside and I only managed to sleep for a few hours on this ultra longhaul journey.
Ultimately taking such a long flight in a private suite is a real treat. I couldn't imagine how exhausting this journey would be in economy. Not only is the privacy great, but we had a fantastic onboard chef who kept us very well fed.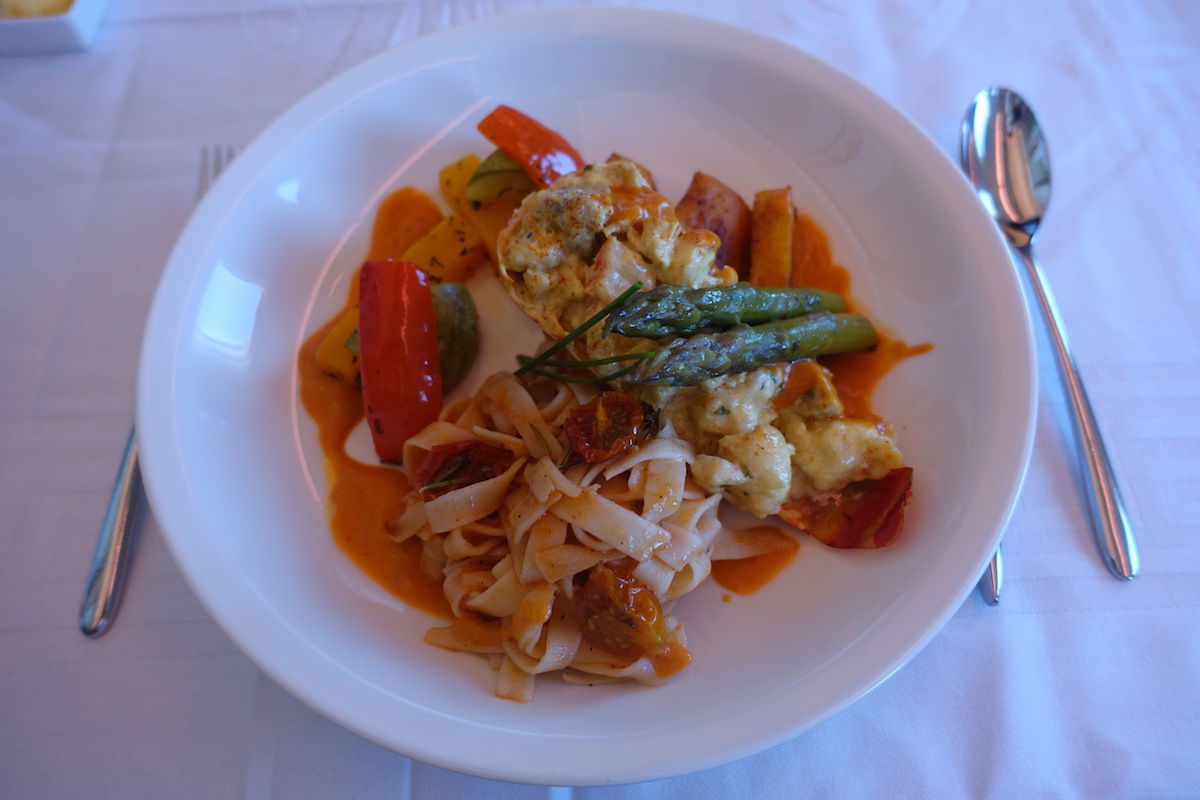 Despite that, I can't even say how excited I was when the LAX runway was in sight…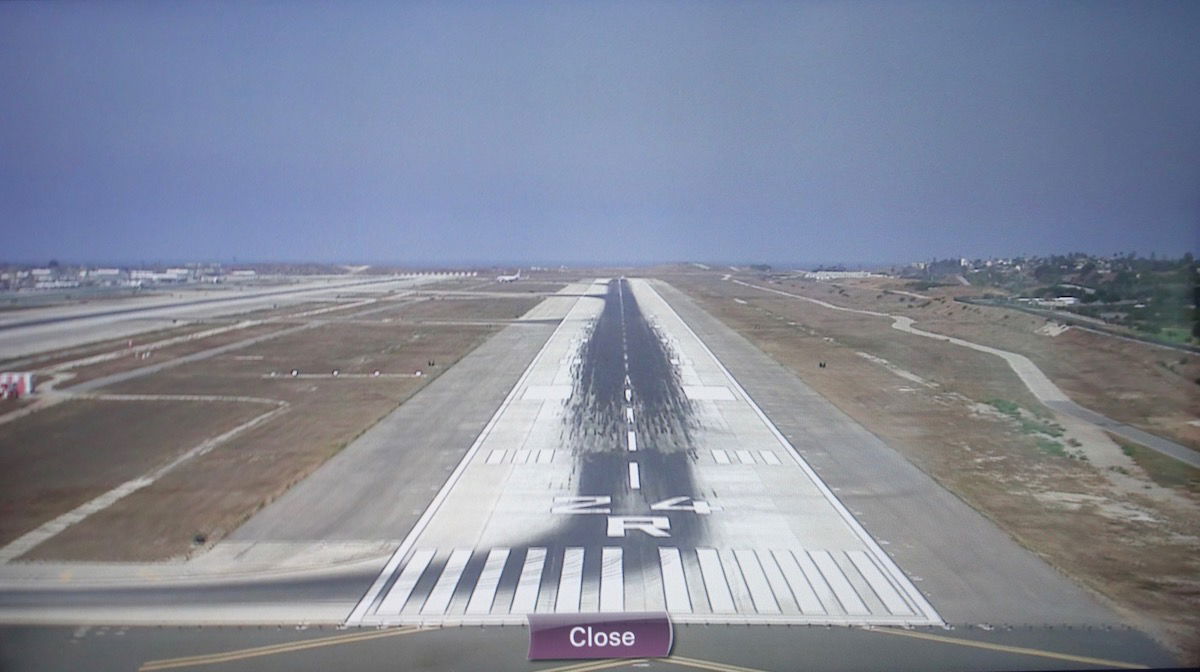 Bottom line
While technically this isn't the longest flight I've taken with a single takeoff and touchdown, this was absolutely the longest amount of time I've spent on a plane, given that passengers stayed on for the connection. I doubt the flight would have felt as long if it weren't for the crazy middle of the night timing. Boarding at 1AM but then having another five hours before you actually take off for the longhaul flight sure makes for a long night.