Delta Air Lines has been growing its presence in Seattle for several years now, and has been trying to steal market share from Alaska Airlines. Seattle is a different market than most, in the sense that many locals are fiercely loyal, and like giving business to companies that they perceive to be part of their community.
As a result, Delta hasn't just been growing its presence in Seattle in terms of the destinations it flies to, but has also been trying to appeal to Seattleites in a different way. The Seattle Seahawks have become increasingly popular the past several years, and Alaska Airlines has even had a partnership with the team, with Seahawks quarterback Russell Wilson being Alaska Airlines' "Chief Football Officer."
Naturally Delta has also been trying to take advantage of Seattle's football success. Since 2016 the airline has been offering "Delta 12Status," and it's returning this year, for the 2021-2022 NFL season (the program was paused last year due to coronavirus).
Delta 12Status registration & benefits
You can register for Delta 12Status here, and it's available exclusively to Washington state residents 18 years of age or older. Note that if you registered in past years, you'll have to do so again this year — your registration doesn't carry over from year to year.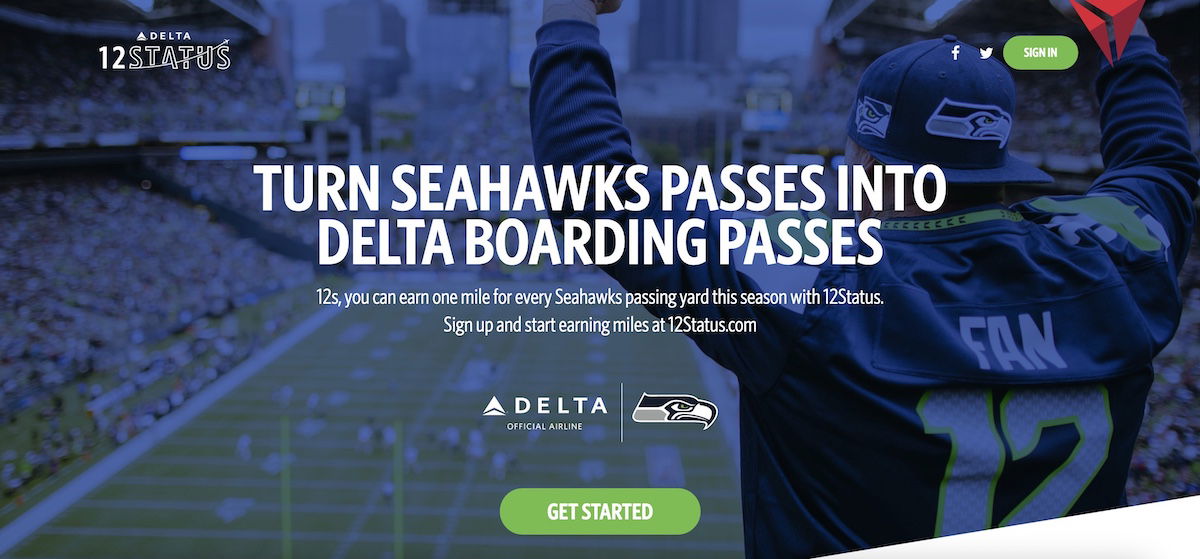 What are the perks of Delta 12Status?
One Delta SkyMile for every yard the Seahawks throw on the field at both home and away games during the 2021-2022 NFL Season
The ability to unlock access to an exclusive viewing party during the season
Six lucky 12Status members and one guest will be awarded with the chance to attend a Seahawks away game on December 19 in Los Angeles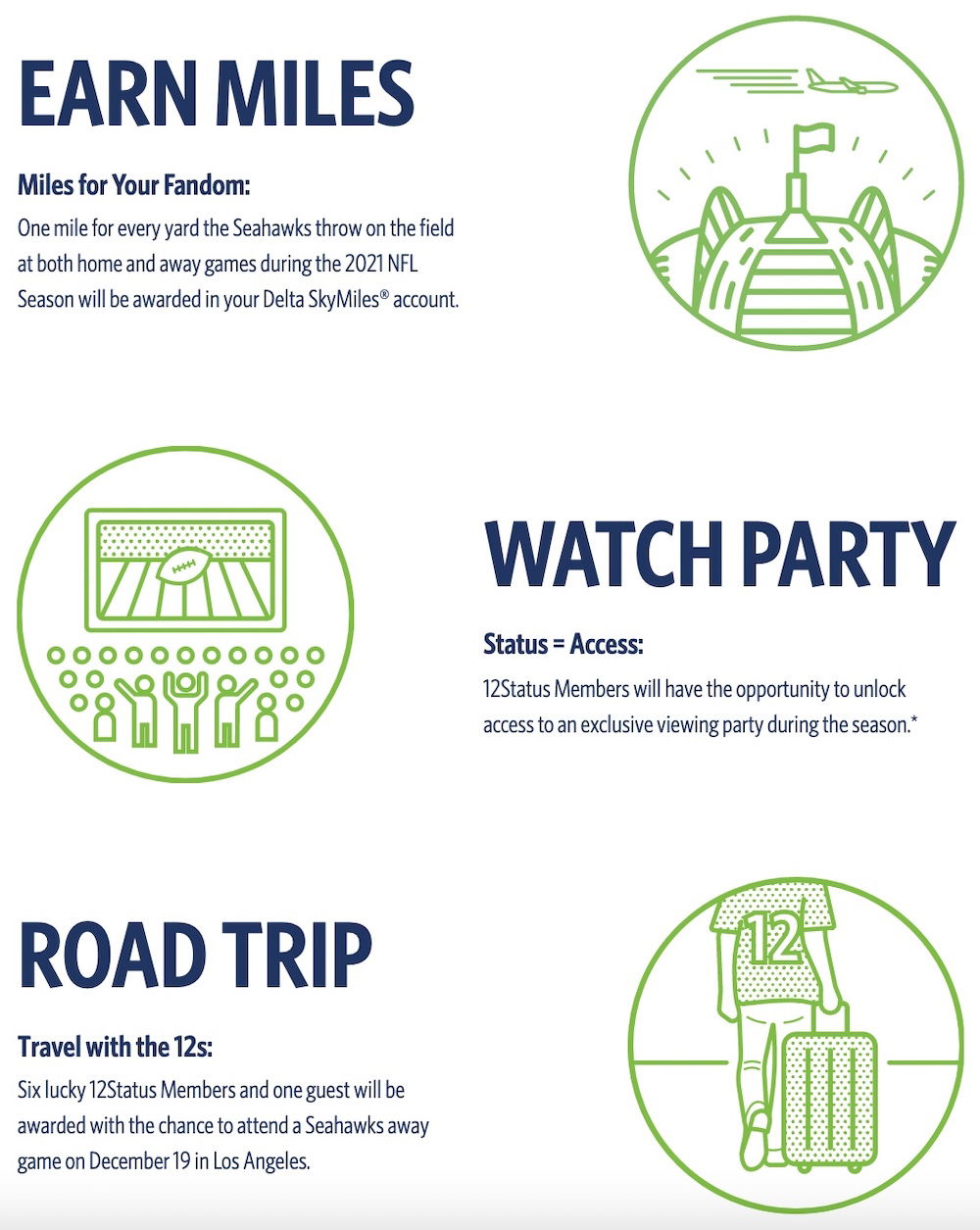 For those of you not familiar, you can read about the significance of the number 12 for the Seattle Seahawks here.
How many bonus Delta SkyMiles can you earn?
The Seahawks typically have somewhere around 4,000 passing yards every season, which would mean you'd earn around 4,000 free SkyMiles this season if results are similar.
Since the program was launched in 2016, Delta has given away over 430 million miles. Delta SkyMiles is more or less revenue based, so at the rate of one cent per mile, that's like $4.3 million worth of miles. Delta also shares the following milestones about the program:
3.1 billion miles have been redeemed by members since they joined the 12Status program
114,030 award tickets have been flown among 12Status members who have earned miles since the program launched
536 unique award ticket destinations have been flown among 12Status members since the program launched
For more opportunities to earn Delta SkyMiles, see this post for the best credit cards for earning Delta miles.
Bottom line
If you're a Washington state resident, signing up for Delta 12Status is a no brainer. You'll earn thousands of bonus miles for free (hopefully), and there's nothing you have to do other than to sign up.