The A380 had its first commercial flight on October 25, 2007, operating as a Singapore Airlines flight from Singapore to Sydney. This was just under a decade ago, when many of us thought that the A380 would hugely grow in popularity and become one of the most popular planes in the sky, given the growing demand for global air travel.
Unfortunately it hasn't quite panned out that way, and instead the A380 program is on the verge of being shut down. While the plane has the lowest per seat operating cost of any commercial plane, the problem is that there just aren't many markets where this plane makes sense. In other words, while operating costs are lower, they're also having to sell tickets cheaper in order to fill all the seats.
Business travelers value having lots of frequencies to choose from, so airlines would rather operate two smaller planes in a market than one bigger plane. So for now it looks like the A350 and 787 represent the future of widebody travel, while the 737 MAX and A320 NEO represent the future of narrowbody travel.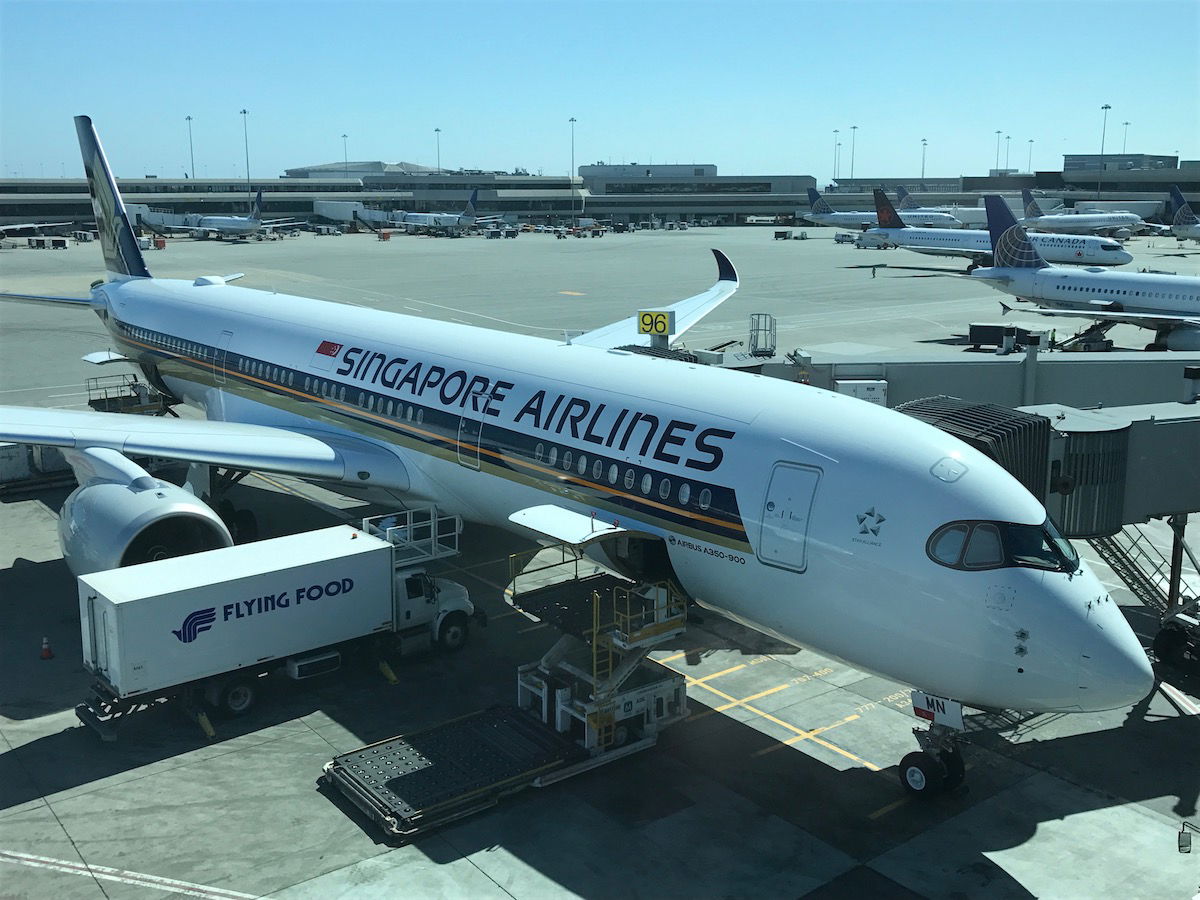 Singapore Airlines' A350
Singapore Airlines presently has a fleet of 19 Airbus A380 aircraft, making them the second largest operator of the plane after Emirates. Singapore has some of their A380s on 10 year leases, with another five A380s on order.
Last September we learned that Singapore planned on returning their first A380 when the lease was up this October, and then this May we learned that they'll be retiring all five of their first A380s as the leases expire. In other words, Singapore's A380 fleet will remain constant at 19 for now, as they retire five and take delivery of five new ones.
The lease of Singapore's first A380 expires this October, though FlightGlobal notes that Singapore parked their first ever A380 in June. The plane with the tail number 9V-SKA operated its last commercial flight from London Heathrow to Singapore Changi as SQ317 on June 10, 2017.
While the lease is only up on October 12, 2017, the plane is presently "undergoing de-lease work before returning to the lessor." It sure seems to me like they may have just taken it out of service a bit early since the economics just weren't working for them.
The article notes that the leasing company, Dr. Peters Group, is considering parting out the first two A380s that they get back from Singapore Airlines. I know planes don't actually have feelings (or do they?), but as an aviation geek I almost get teary-eyed at the thought of a gorgeous 10 year old A380 having its wings clipped (maybe I've been watching too many videos of talking airplanes). Think of all the friends and families the plane could have still connected, all the Dom vs. Krug taste tests that could have happened, all the people who could have joined the mile high club in Singapore Suites (just kidding), etc.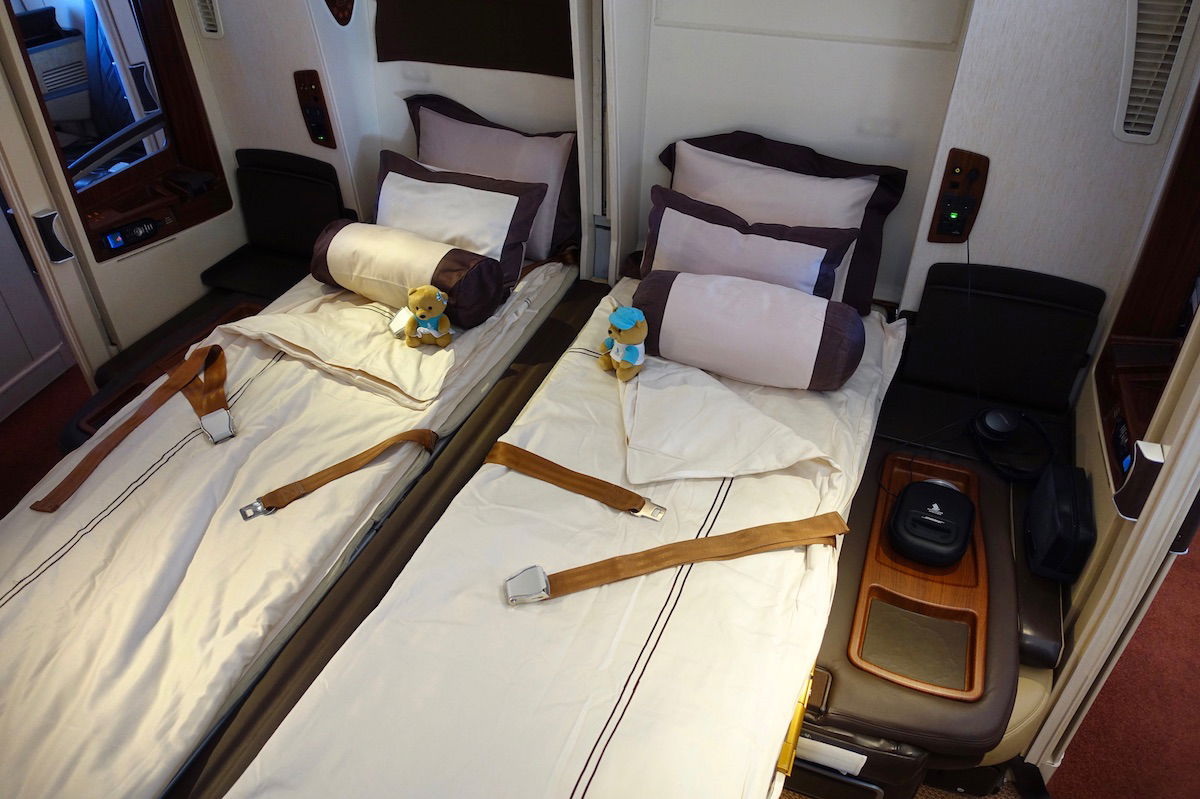 Singapore's current A380 Suites Class
If it's any consolation, Singapore's upcoming A380s will feature a new Suites Class and business class. The new Suites Class should be one of the most impressive products in the sky. There will just be six Suites on the upper deck, in the same space where Etihad has nine First Class Apartments and The Residence. Eventually the existing A380s will also be reconfigured with this new product.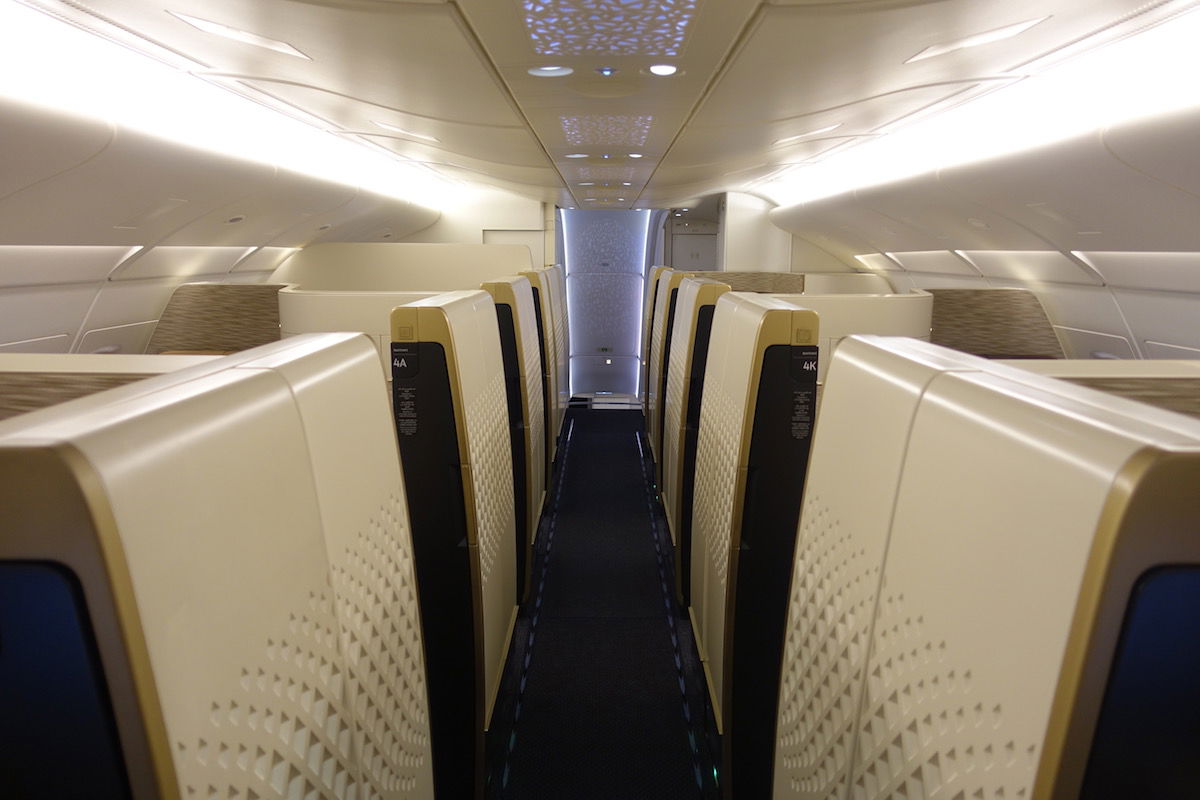 Etihad's A380 First Class Apartments, in the same area where Singapore will put their new Suites Class
(Tip of the hat to CR)