For years Delta has had a partnership with Tumi for their amenity kits, which I think is great. The Tumi kits are high quality, and include Tumi eyeshades, a pen, etc. Actually, I have a single amenity kit in my carry-on that I use for storage, and it's the Delta Tumi amenity kit. That's how good it is.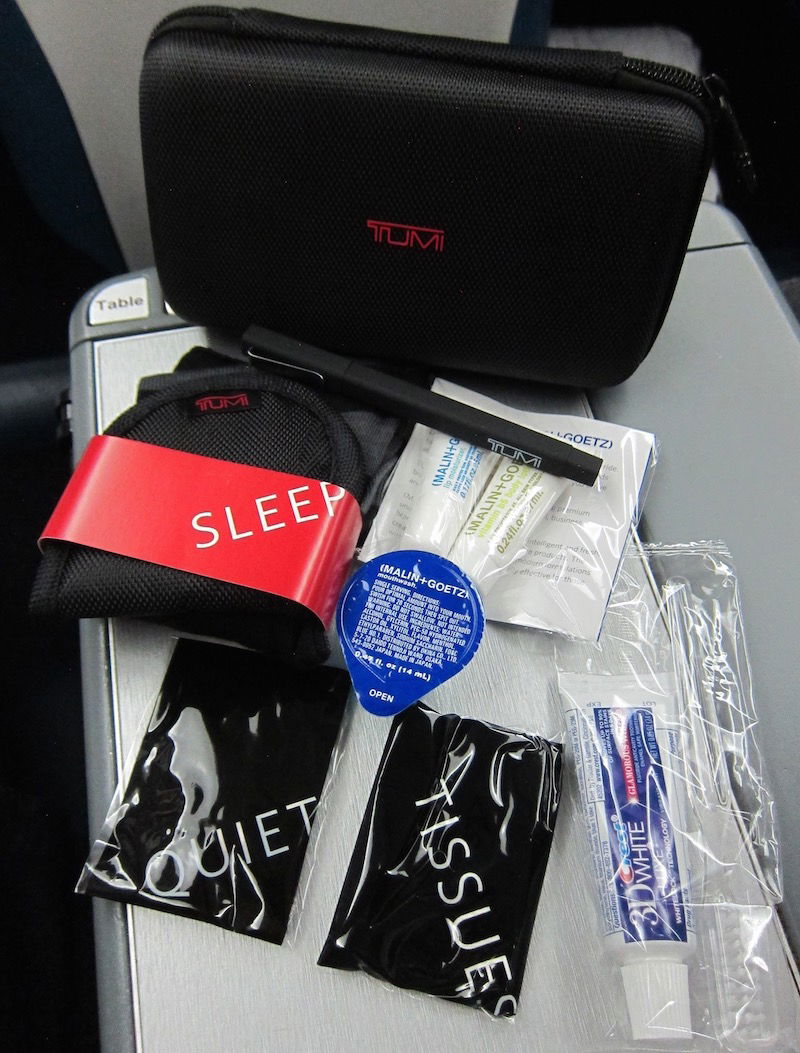 For a while, Delta has offered the same Tumi amenity kit, though it looks like they're stepping up their game yet again. And I really like the look of it.
As of September 1, 2017, Delta is refreshing the Tumi amenity kits available in the Delta One cabin. As part of this they'll also be introducing the first airline amenity kit that can be monogrammed for free, just by bringing the kit in to any Tumi retail store (except airport or outlet locations).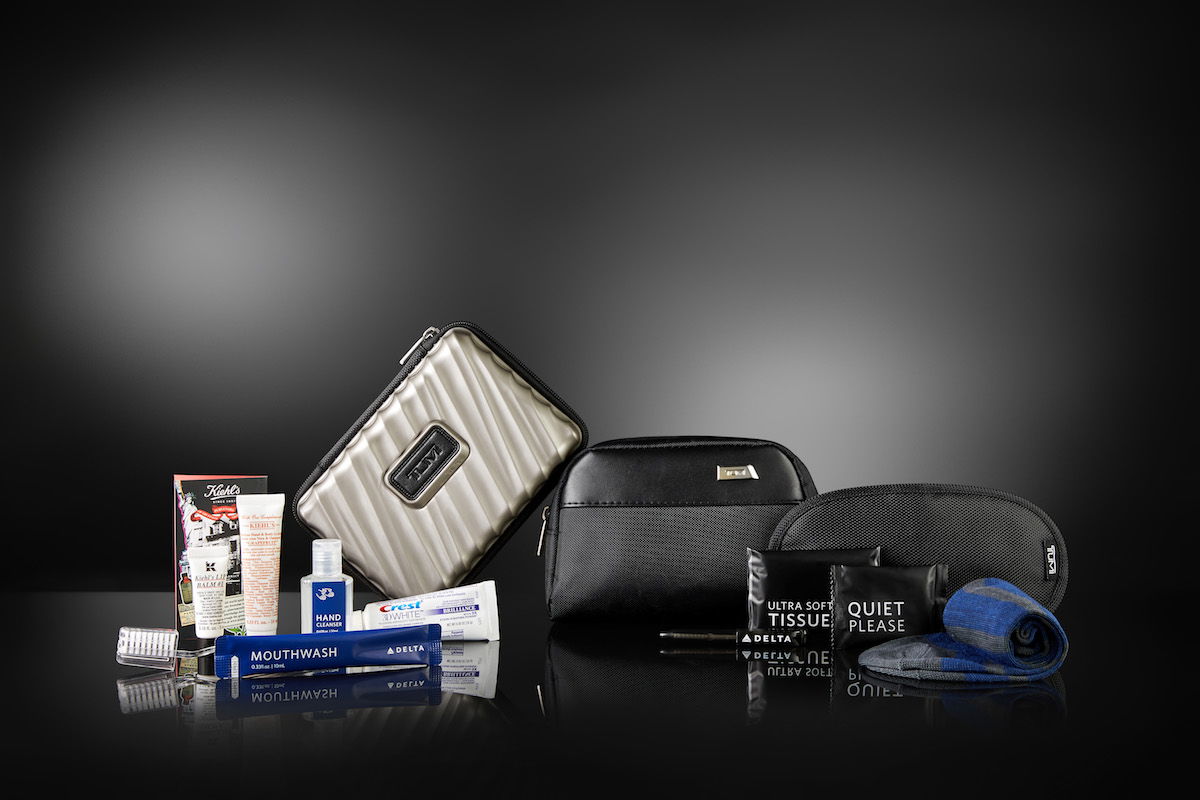 The kits will contain the following items:
The refreshed kits will include new amenities such as hand cleanser, a mouthwash stick and TUMI eyeshades as well as updated striped socks. Additionally, the kits will feature travel essentials including Kiehl's Lip Balm #1 and grapefruit-scented Deluxe Hand and Body Lotion with Aloe Vera and Oatmeal, a dental kit featuring Crest toothpaste, tissues, mouthwash and ear plugs.
There are two styles of kits, and the type you get varies based on whether you're on a flight departing the US or bound for the US (for domestic flights it varies based on whether you're flying east or west):
The kits will be available on all Delta One flights, including coast-to-coast flights between JFK and LAX/SFO, BOS-SFO and DCA-LAX, and will feature hard- and soft-cased TUMI kits. Customers will enjoy a silver hard-sided amenity kit outbound from the U.S. and a soft-sided black amenity kit inbound to the U.S., allowing them to add variety to their amenity kit collection each way.
Delta's new Airbus A350 will soon be flying to Tokyo Narita, which will feature Premium Select. This is Delta's premium economy cabin, and those passengers will also get a different Tumi kit:
Customers in the Delta Premium Select cabin, which debuts on Delta's first Airbus A350 this fall, will receive a soft TUMI blue pouch which includes Malin+Goetz vitamin B lotion, a dental kit featuring Colgate toothpaste, an eye mask, socks and ear plugs.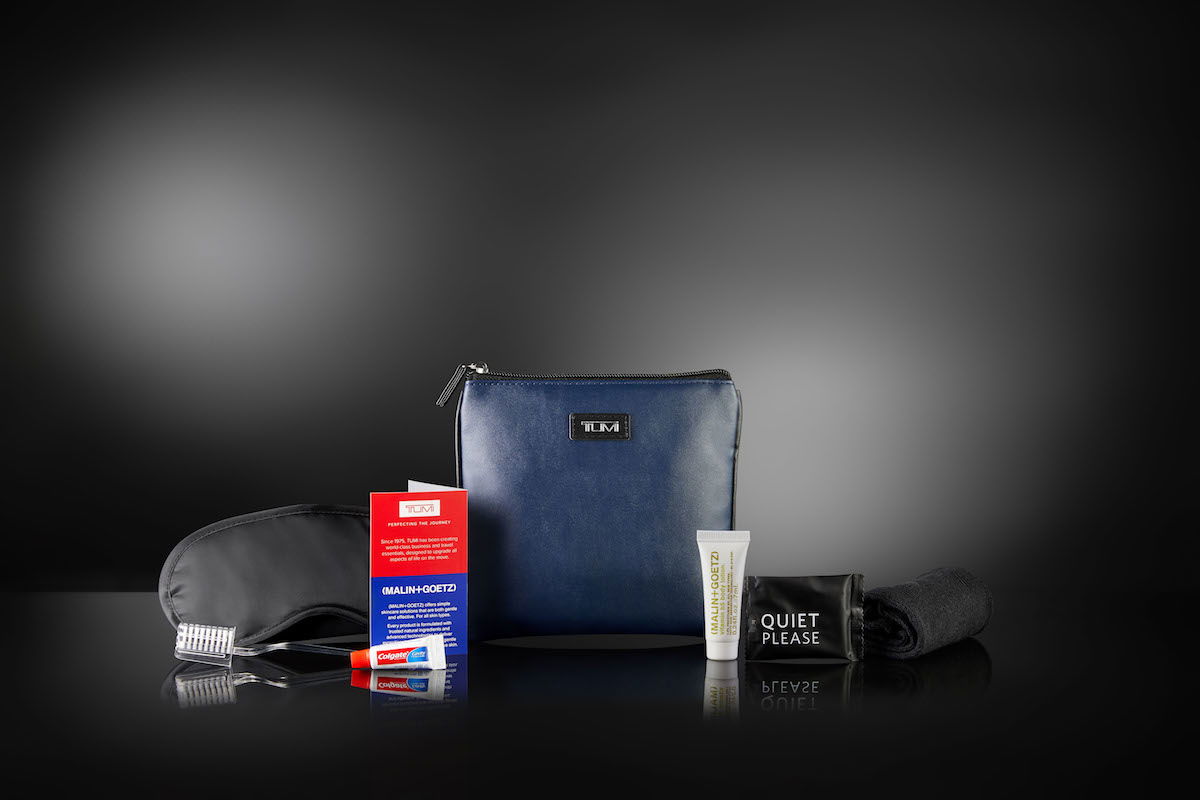 Lastly, customers in Comfort+ (Delta's extra legroom economy section) and economy cabins will even receive some amenities:
On international and select long-haul domestic flights, Delta Comfort+ customers receive a Rest and Refresh kit with eye shades, ear plugs and a dental kit featuring Colgate toothpaste, while Main Cabin customers receive kits that include eye shades and ear plugs.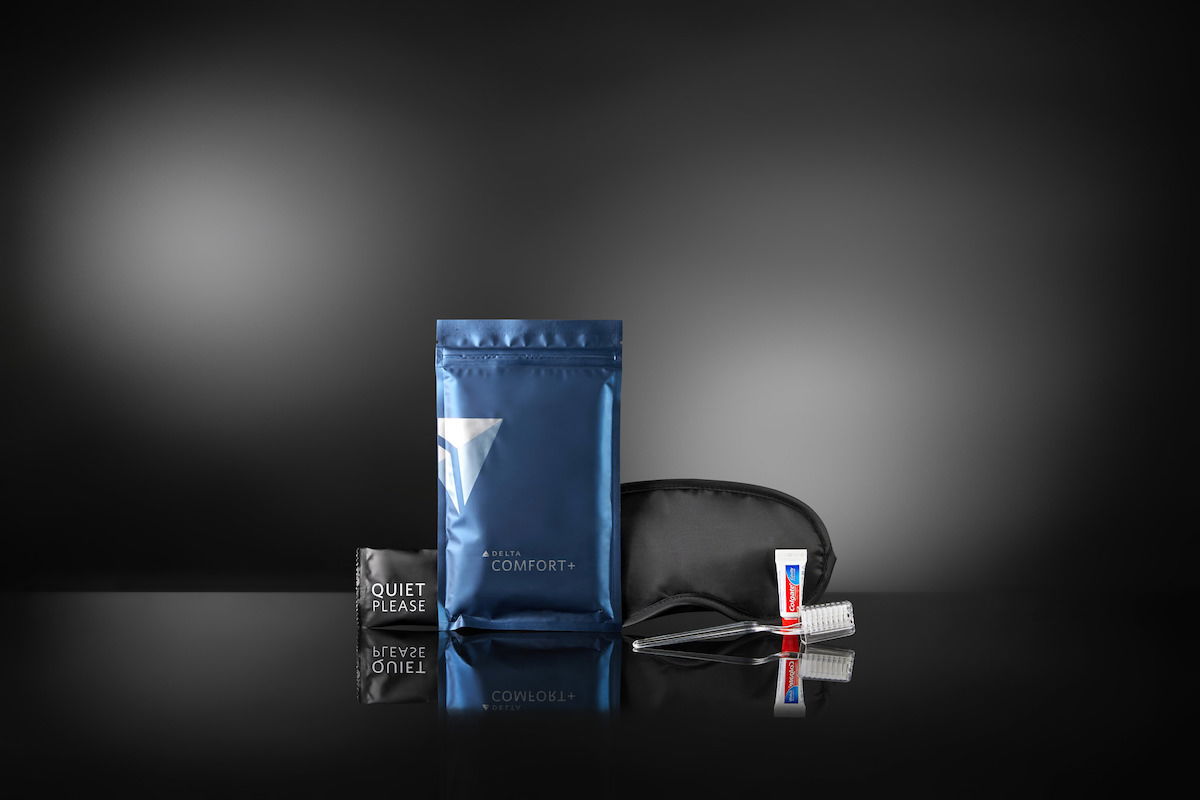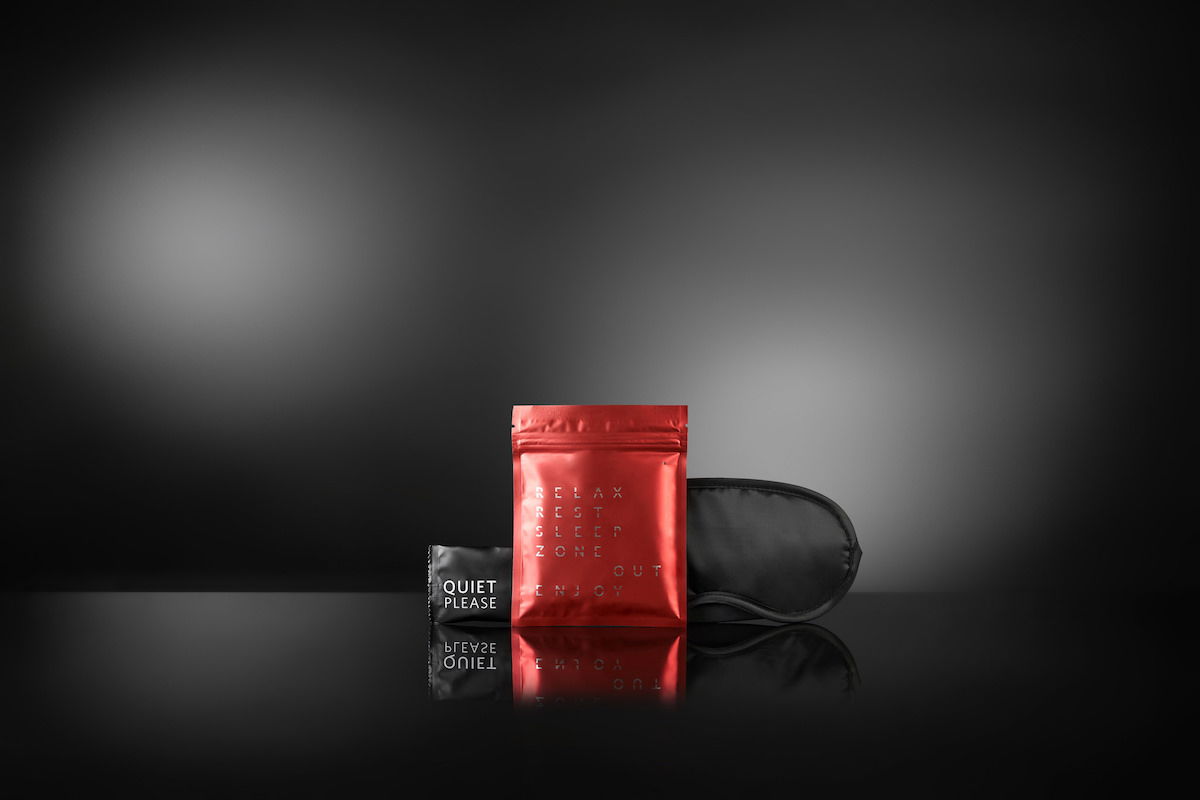 Very well done, Delta! I've always been impressed by Delta's Tumi kits, so the variety of these kits is great as well. The fact that they can be monogrammed is a cute touch. And it's impressive that they even offer amenities in economy. To my knowledge American and United don't offer something similar.
What do you make of Delta's new Tumi amenity kits?