It has been a long time since I was this excited. As part of my current trip around India and the Middle East reviewing airlines, I decided to jump on a cheap fare to review Air India's First Class product. When booking and selecting seats, the aircraft was listed as a 777-300ER, which is what I expected. This aircraft features their most common onboard product, so I figured it would be useful to review for my YouTube channel.
I spent the day in the (small) Air India First Class Lounge. I wish you could have seen my face when I arrived at the gate and saw a hump on my 777. As I headed down the jetway, I was certain we'd take a sharp turn and board a bus to our aircraft. However, seconds later, I was on the Queen of the Skies, the rare 747-400, which is nearing extinction outside of British Airways and Lufthansa.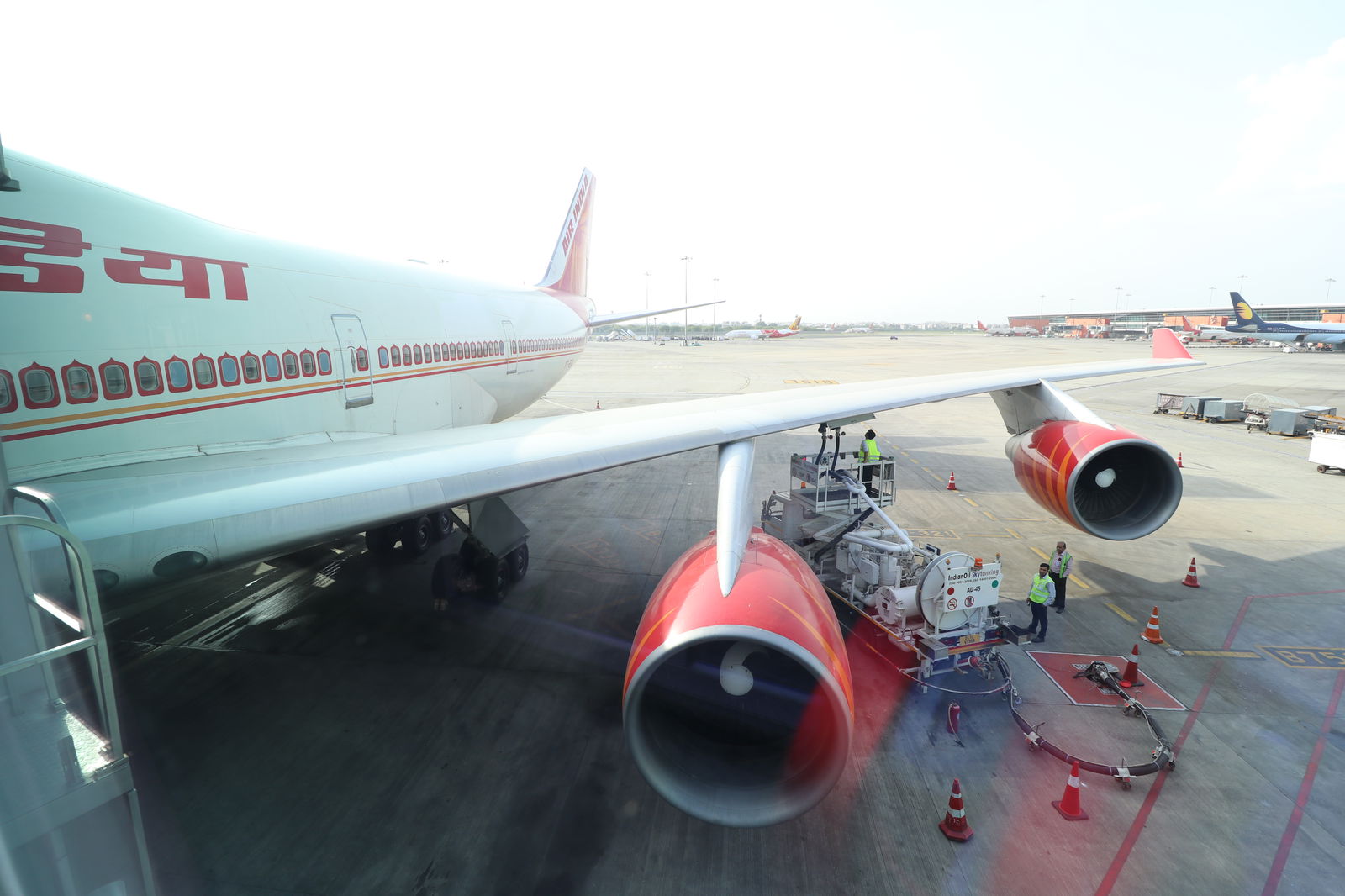 Oh boy did it end up being a cool flight. As I boarded, I mentioned to the flight attendant that there had been an equipment swap. He seemed very happy I noticed and offered to take a picture of me. A few minutes later, he offered to take another. And another. And another. As soon as the meal service was done, we were on a tour through the entire aircraft, exploring every galley and cabin. He took me upstairs, introduced me to his colleagues, took more pictures and was just so enthusiastic. As an avgeek, I couldn't have asked for a better experience.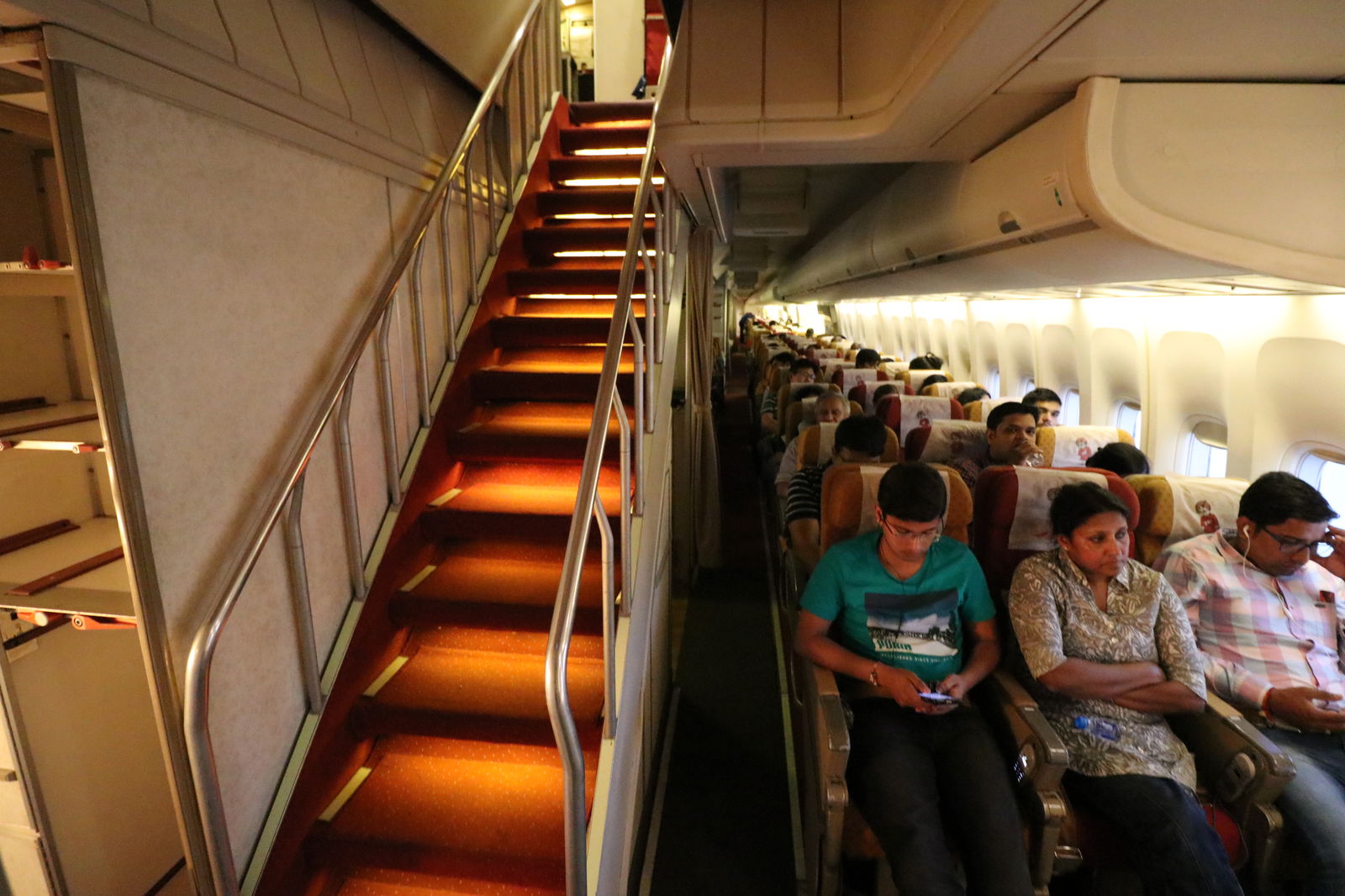 Of the twelve seats in the nose of the 747, only two were occupied. I was in 1K and there was a young woman behind me in 2K. Impressively enough, the 350 economy seats were almost all occupied.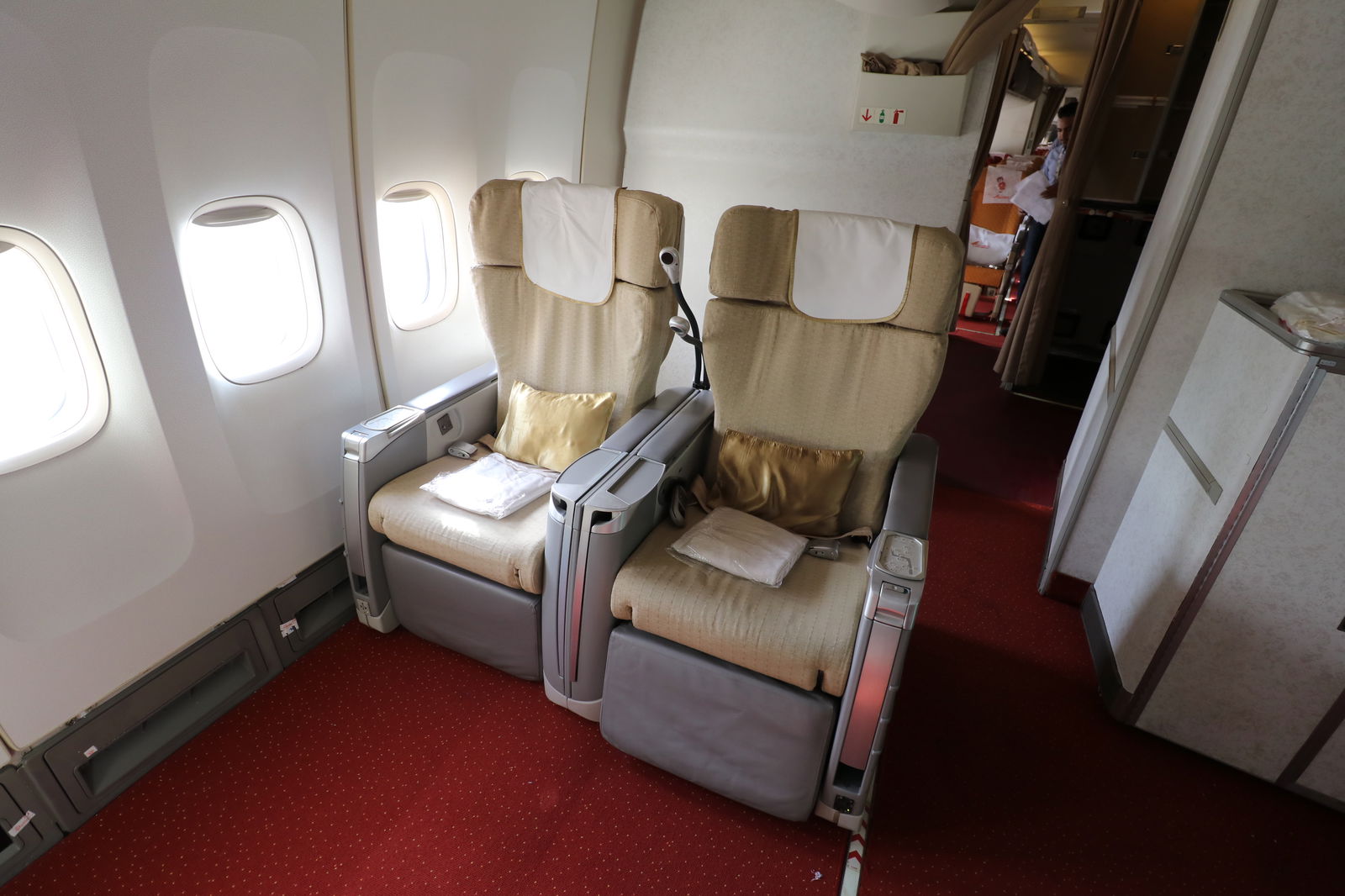 Hey, United, please start flying your 747 between LAX and SFO while you still can. 😉
I also got the added bonus of free meals and accommodation next time I'm in Mumbai, as he insisted I visit his family. Who knew a scheduled two hour 777 flight could turn into this. While Air India is lacking on most fronts, my experience throughout was that they take service seriously and I only had positive interactions. Shout out to Deepak for making my flight so awesome — see you in BOM! Stay tuned for the full review.