Cleveland is an airport that sort of got the short end of the stick when Continental and United merged, as it used to be a Continental hub, and up until 2009 even had nonstop service to London Heathrow.
Unfortunately since then the airport hasn't had any transatlantic service, though it looks like that will finally change.
Icelandair has announced that they'll launch 4x weekly flights between Cleveland and Iceland as of May 2018. The flight isn't yet bookable, though I imagine it will be within the coming days. Here's what Icelandair's CEO had to say about the new route:
"Cleveland is the perfect destination for our route network. We are happy to be the first carrier to provide service to Europe in 8 years. This addition also strengthens our route network and bridges Europe and Cleveland together by providing direct service to Iceland in addition to quick and convenient connections to 30 destinations in Europe," says Icelandair CEO Birkir Holm Gudnason.
Iceland as such has been experiencing an incredible amount of growth the past few years, both by Icelandair, and also by Icelandic ultra low cost carrier WOW Air, which made their transatlantic debut a couple of years ago. In many ways the competition between the two airlines is further motivating them to launch service to new markets, so they can beat one another to them.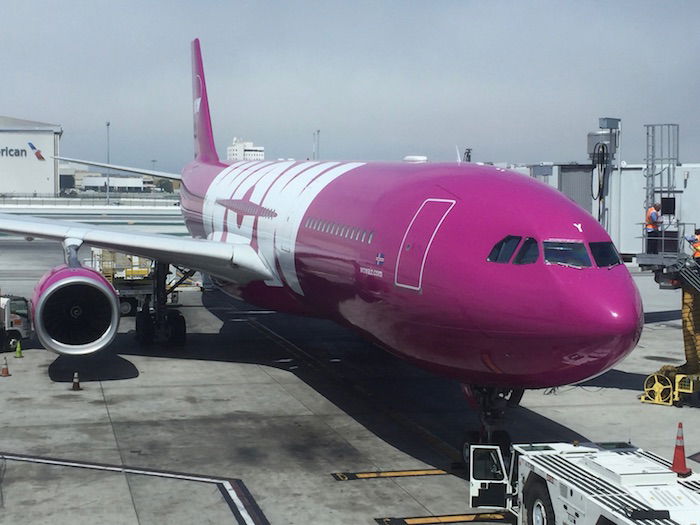 The flight from Cleveland to Keflavik will cover a distance of 2,792 miles, so it's about as long as many transcon flights within the US.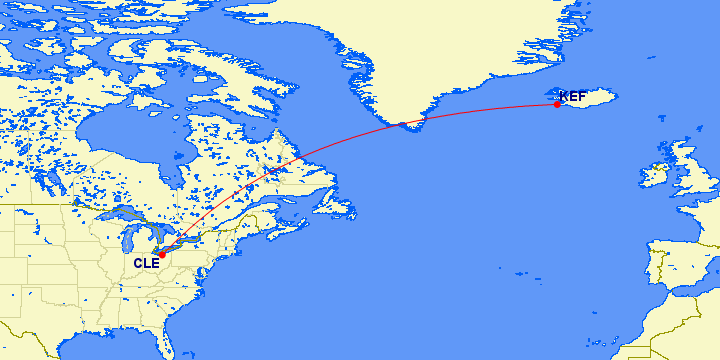 Icelandair isn't just useful for those looking to travel to Iceland, but rather their business model is heavily based around flying people to other points in Europe, with a short connection in Iceland. Alternatively, when booking a roundtrip ticket you're allowed a free stopover in Iceland, which is a great opportunity to explore one of the coolest countries in the world.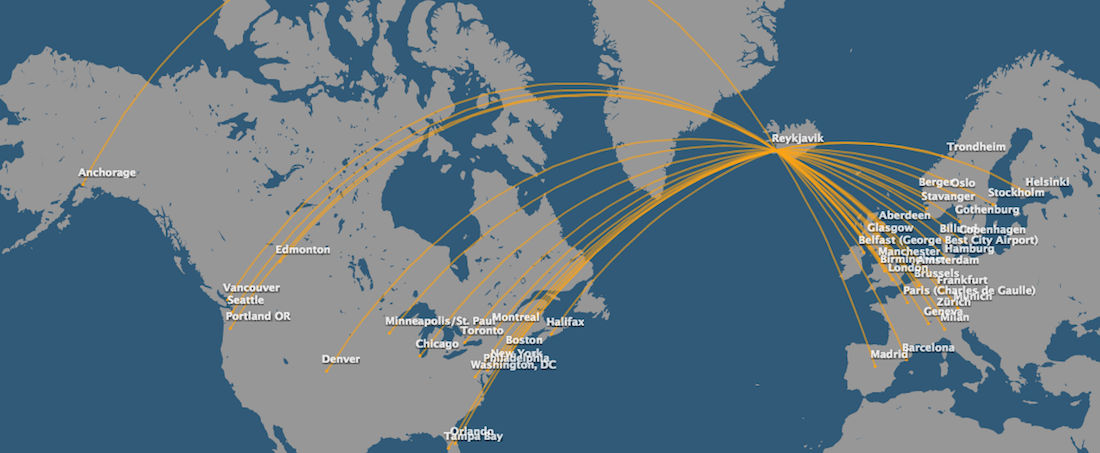 You can expect quite a bit more transatlantic growth from Icelandair soon. Between 2018 and 2021 Icelandair will be taking delivery of 16 Boeing 737 MAX aircraft, which will nicely complement their existing fleet. This will allow them to expand to more secondary markets in the US. Since the aircraft type hasn't been formally announced yet, it's entirely possible that the Cleveland route will be operated by a 737 MAX.
Congrats to Cleveland for getting their first transatlantic flight in years (though is a flight to Iceland even technically transatlantic, since it's sort of just in the middle of the ocean?)!