The ways in which we interact with airlines is changing drastically. A decade ago I certainly didn't imagine we'd be able to get reservations help through social media platforms like Twitter and Facebook, even though that's pretty common nowadays.
Now Delta is trialing a new way of communicating with passengers. Those flying through Washington National Airport can get help with their reservations using a new video chat feature. This is the first time a US airline is trying anything like this.
There are now five interactive digital screens with receivers at the Delta Sky Assist area, allowing customers to connect face-to-face with Delta reservations agents. Passengers can pick up the receiver and initiate the live video chat.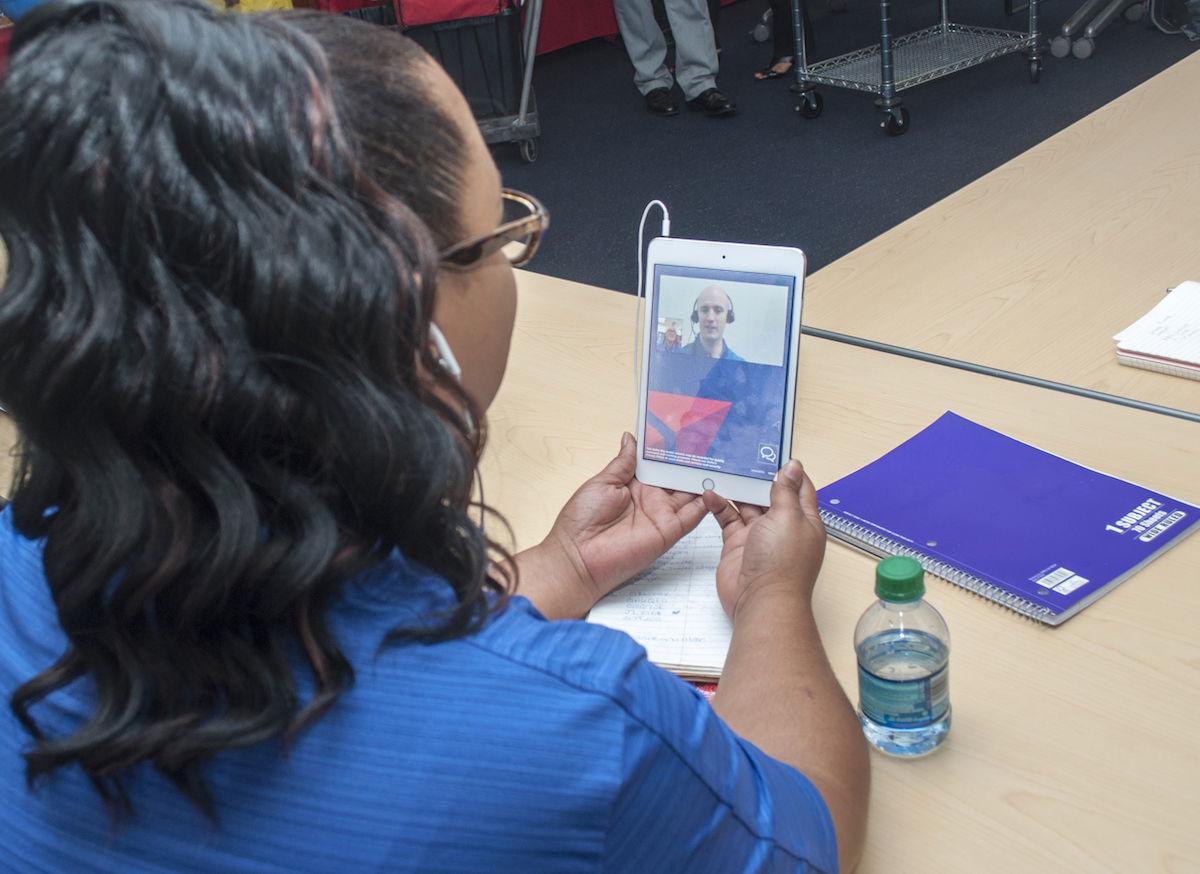 Per the press release:
"More and more people are choosing video chat to connect in their everyday lives, so we wanted to bring that channel to Delta customers," said Charisse Evans, Vice President — Reservations Sales and Customer Care. "We have the best specialists in the business — and now, they'll be able to deliver customer solutions in an even more personal, face-to-face way."

Delta will review the video chat test to understand if it creates a better engagement opportunity for the customer, while capturing employee feedback to drive improvements. This feedback will drive additional innovative customer touch points.
While the implementation of this is extremely limited for the time being, I find this to be an interesting concept. After all, this is something that could eventually be spread beyond airports, given how many people have video capabilities on their laptops and smartphones. However, I'm conflicted about whether I love or hate the idea:
On one hand this brings a human touch to the interaction. For a lot of people it's easy to feel like you're not understood or like someone can't empathize when you can't actually see them. This could also be useful for those of us who feel like phone agents take bathroom breaks every time we happen to call.
On the other hand, the logistics seem a bit complicated here, especially given that reservations agents have to multi-task, often have to be put on hold for support desks, etc. It's tough for them to be all that engaging while doing this. The pictures Delta uses in the press release are a bit confusing, since I don't see a computer anywhere.
As of now this is just a small test, though I'm curious what you guys think about this. Would you like to video chat with airline reservations agents, or are you happy calling?