I'm fascinated by the whole basic economy situation with the US legacy airlines. Delta has had some form of basic economy for years, while United and American only jumped on board the crazy train within the past several months. But United is absolutely determined to win this race to the bottom — not only do they have the most punitive basic economy concept, but they also rolled it out to pretty much all domestic flights. They make Delta's basic economy almost seem rational by comparison.
The concept of basic economy is really just a fare increase of course. United doesn't actually want you to spend less for a ticket, they just want to make you believe you'll be so miserable that you'll spend more — with them — to avoid it.
Whether that is working is an open question though, particularly the with them part of it.
United President Scott Kirby recently blamed their basic economy woes on the fact that American hasn't rolled it out systemwide yet, implying that United will do better when everyone else sucks just as bad.
They've also sent out emails imploring their Premier flyers to book away from basic economy, or suffer the consequences. I expect he's partially right — Premiers are booking away from basic economy alright, but they're doing so by booking with other airlines instead.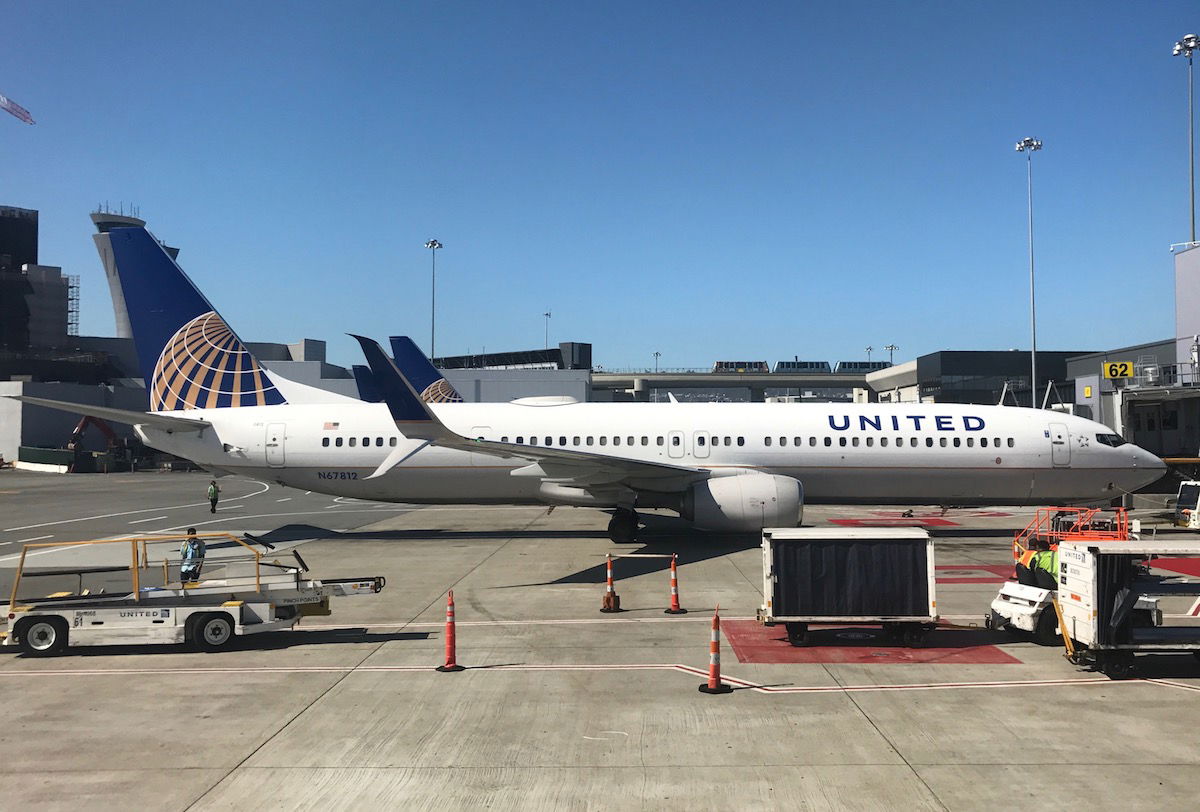 It's fairly obvious that United is having trouble with their basic economy strategy and is turning the knobs to try to get it dialed-in. Kirby says they are sacrificing the present to figure out the next 20 years. They finally backtracked a bit and decided not to sell basic economy on expensive full-fare tickets. That only makes sense.
But it's mind boggling nobody thought of that originally.
I've also seen United play with the price difference between basic economy and regular economy. When basic economy was introduced back in the spring, it seemed like the buy-out cost was about $15-30 per one-way flight, meaning you'd spend that much more for a regular economy ticket. Lately, however, I've seen that differential jump to as much as $100 on some flights. I recently booked a flight for my wife from Denver to Las Vegas where basic economy was $42 but regular economy was $82, almost twice as much.
There also doesn't seem to be a lot of rationale as to how that pricing differential is set. You'd think that maybe it has to do with routes where they face intense competition from the likes of Spirit and Frontier, or maybe the number of segments in the itinerary, or even the cost of the ticket. But honestly, it seems random to me.
In short, I can no longer really predict how much more a regular economy ticket on United is going to cost compared to basic economy. And that's a real problem, since Google Flights — and other online travel agencies — generally only show the cheapest offering without telling you what type of fare it is. So for those wanting to avoid booking basic economy, you have no idea what that will cost on United until you run the search on their website.
Well, apparently that pricing differential can actually be negative. My friend Chris just sent me an example this morning where United was selling basic economy tickets from Washington Dulles to San Francisco for $259.
Or you can book regular economy for $249. For the exact same flight.
Gee, I wonder which I should choose?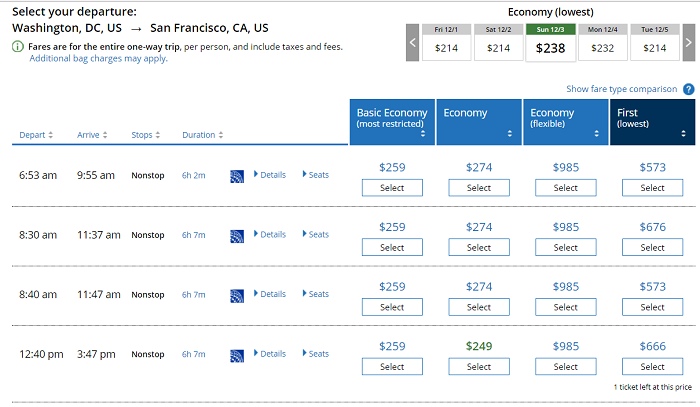 Basic economy costs more than regular economy!
So is this a glitch? Or are more changes to the basic economy pricing algorithm getting rolled out?
Bottom line
United's basic economy strategy seems to be evolving of late. It's pretty obvious that they didn't have this all that well modeled originally and that perhaps the strategy isn't working quite like they thought it would.
I imagine that this example where basic economy costs more than regular economy is just a glitch, but it still seems to indicate that there is a lot of tinkering going on with the basic economy pricing models.
What basic economy pricing anomalies have you seen lately?