Yesterday Icelandair announced that they'll be adding flights to Cleveland as of May 2018. As I mentioned in the post, Icelandair and WOW Air are both based in Iceland, and are competing fiercely to increase market share, which is great for consumers, since it means they've expanded to quite a few secondary markets that don't otherwise get much transatlantic service.
Well, it looks like WOW Air wasn't far behind Icelandair, as WOW Air has just announced huge expansion to the Midwest US. WOW Air will be launching 4x weekly flights to the following cities:
Detroit as of

April 26, 2018

Cleveland as of

May 4, 2018

Cincinnati as of

May 10, 2018

St. Louis as of

May 17, 2018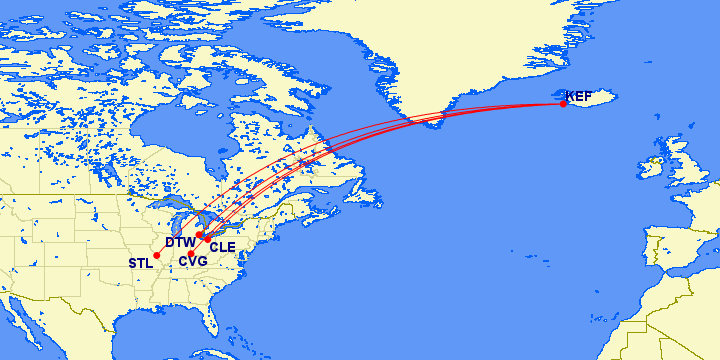 The speed of WOW Air's growth in North America has been incredible. Their first US destination was Boston in March 2015, and since then they've added flights to Baltimore, Los Angeles, San Francisco, Newark, Miami, Pittsburgh, and Chicago. With these four new cities, their US city count will be up to 12.
Here's what WOW Air's CEO has to say about the expansion:
"WOW air is very excited to bring our flight services to four new Midwest destinations," said Skúli Mogensen, CEO and Founder of WOW air. "We are proud of our growth over the last two years and will continue to work tirelessly to provide the lowest fares possible to each region of the U.S. Helping to make international travel truly a possibility for everyone."
These new flights are already bookable directly on WOW Air's website. WOW Air is known for their ultra low base fares, and they have fares starting at $99 one-way to Iceland, or $149 one-way to mainland Europe, based on a roundtrip purchase.

As I hinted at above, WOW Air isn't just useful if your final destination is Iceland, but is also useful if you're traveling to Western Europe. They offer connections to over a dozen destinations in Europe, so they're a cheap way to fly from the US to Western Europe with a stop.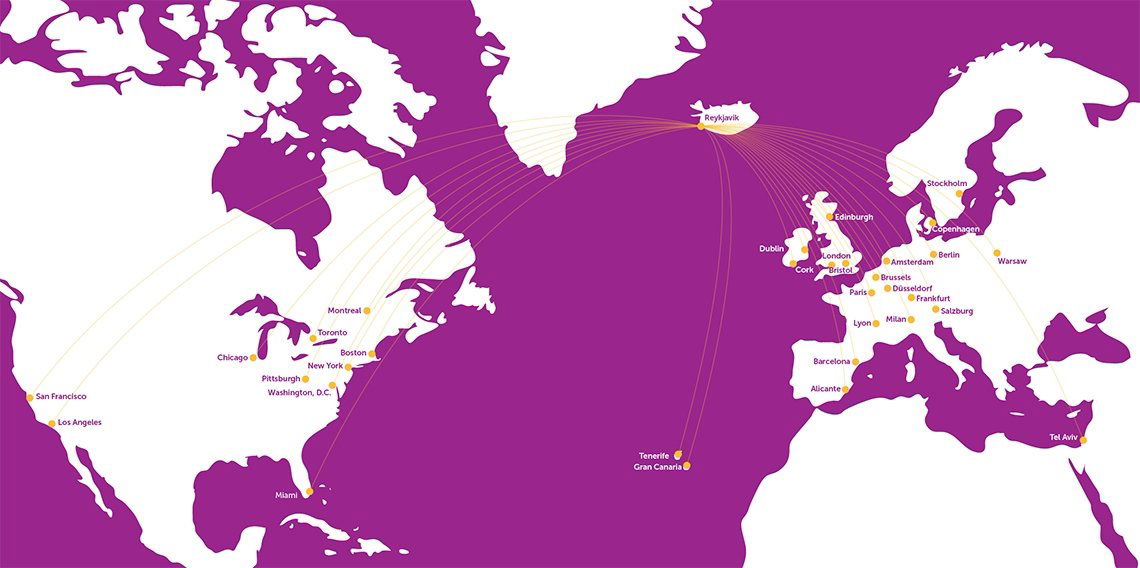 While that has the potential to be a great deal, keep in mind that WOW Air is as "no frills" as they get, as they charge for everything, including bags, seat assignments, food, etc. They even adjusted their carry-on policy earlier this year. So be sure you crunch the numbers before booking, so you can figure out if you're actually getting a good deal. Nowadays transatlantic flights are often also inexpensive on "full service" airlines, so the savings might not be that big in all cases.
When WOW Air first launched US service a couple of years ago, Gaurav was kind enough to share his experience flying WOW Air between Boston and Iceland, and had positive things to say overall. If you come in with the right mindset, they're a solid option.
Bottom line
WOW Air isn't for everyone, but if you're looking for low cost transatlantic travel and tend to travel light, it's pretty unbeatable. Furthermore, being able to do a stopover in Iceland enroute to other points in Europe is a cool opportunity, given what a beautiful country it is. Just be sure you read everything there is to know about WOW AIr's fees before booking, or you may be in for an unpleasant surprise.
Anyone excited about these new WOW Air routes to the Midwest?