---
Welcome to my next trip report, covering flights in Uzbekistan Airways business class, Somon Air business class, and Saudia first class, as well as stays at a couple of Hyatt hotels.
Planning the trip
My good friend Matthew (from Live and Let's Fly) and I have a shared interest for visiting random countries and flying random airlines (at least from a US-centric perspective). Matthew and I took a really fun trip last year that involved travel on China Eastern, Royal Air Maroc, Saudia, Pakistan, etc., and we were looking to do something similar.
I visited Kazakhstan last year and had a really nice time. Matthew has been to more countries than I have, and two of the countries which he hasn't yet visited are Uzbekistan and Tajikistan. Given that we were both also interested in trying Uzbekistan Airways' new 787 between New York and Tashkent, it looked like we had good inspiration for our next trip.
We actually also wanted to visit Turkmenistan, but unfortunately getting a visa as a tourist proved too difficult, so we'll have to aim for that in the future, I guess.
Booking flights
We didn't entirely have our trip figured out yet when we started booking the outbound. We knew for sure the outbound we wanted, and figured we'd go from there.
The flight we were most excited about was Uzbekistan Airways' 787 between New York and Tashkent. They only started flying the 787 within the past year, and only as of last month is one of the two weekly New York to Tashkent flights nonstop (prior to that both weekly flights stopped in Riga, Latvia).
So we started by booking the following for ~$1,900 per person:
08/10 HY102 New York to Tashkent departing 3:00PM arriving 11:35AM (+1 day) [Business Class]
It was absolutely painful to spend that much on a one-way flight on an airline I wasn't expecting to be great, but the airline also doesn't really have many partners, so there were no real options for redeeming miles outside their own program.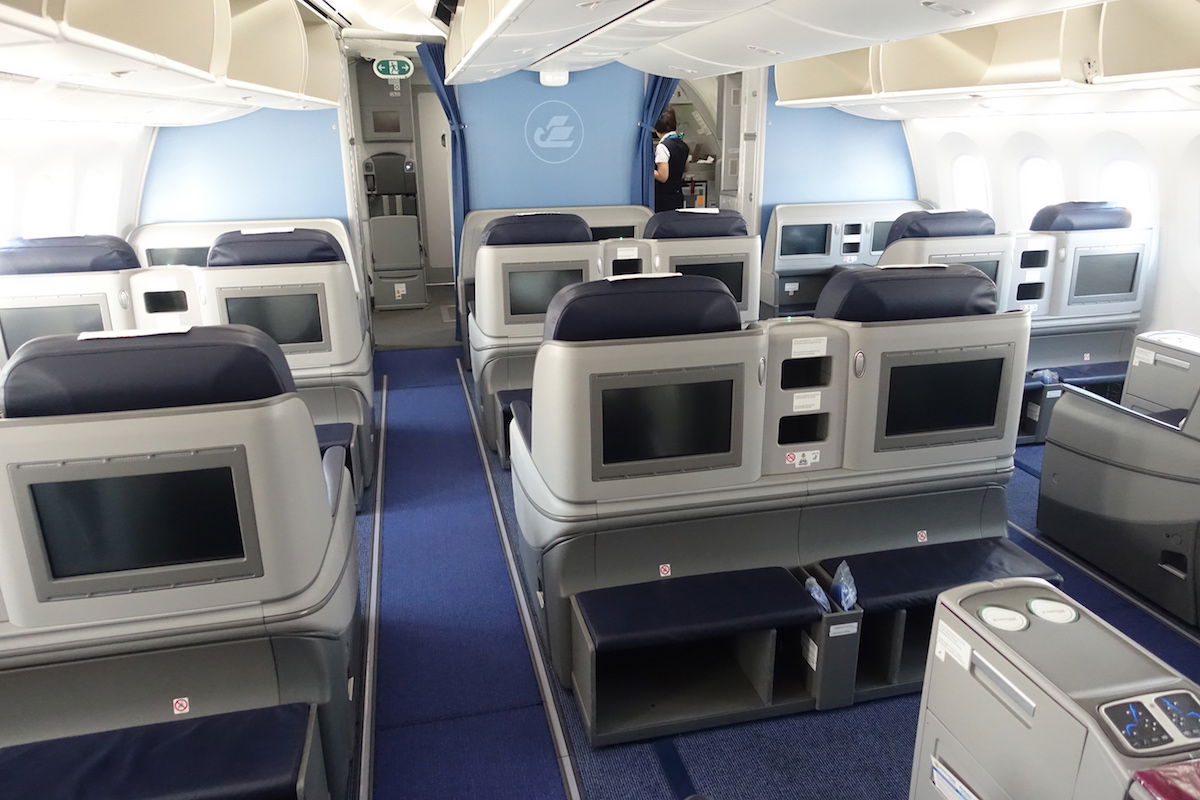 We were looking forward to spending some time in Tashkent, and from there wanted to go to Dushanbe, Tajikistan. While we would have probably ideally spent 2-3 days in Tashkent, Uzbekistan Airways doesn't operate daily flights in many markets. They fly 2x weekly from New York to Tashkent and then 2x weekly from Tashkent to Dushanbe, which meant we had to spend four nights in Tashkent. Even though the cities are only 200 miles apart, there's surprisingly limited service between them.
From Tashkent to Dushanbe we booked the following flight for ~$330:
08/15 HY717 Tashkent to Dushanbe departing 7:35AM arriving 8:35AM [Business Class]
Economy would have cost ~$150, so we pondered whether the premium would be worth it for such a short flight. However, since the Uzbekistan Airways Lounge in Tashkent isn't part of Priority Pass, we figured it would be worth it to experience the ground product and inflight product.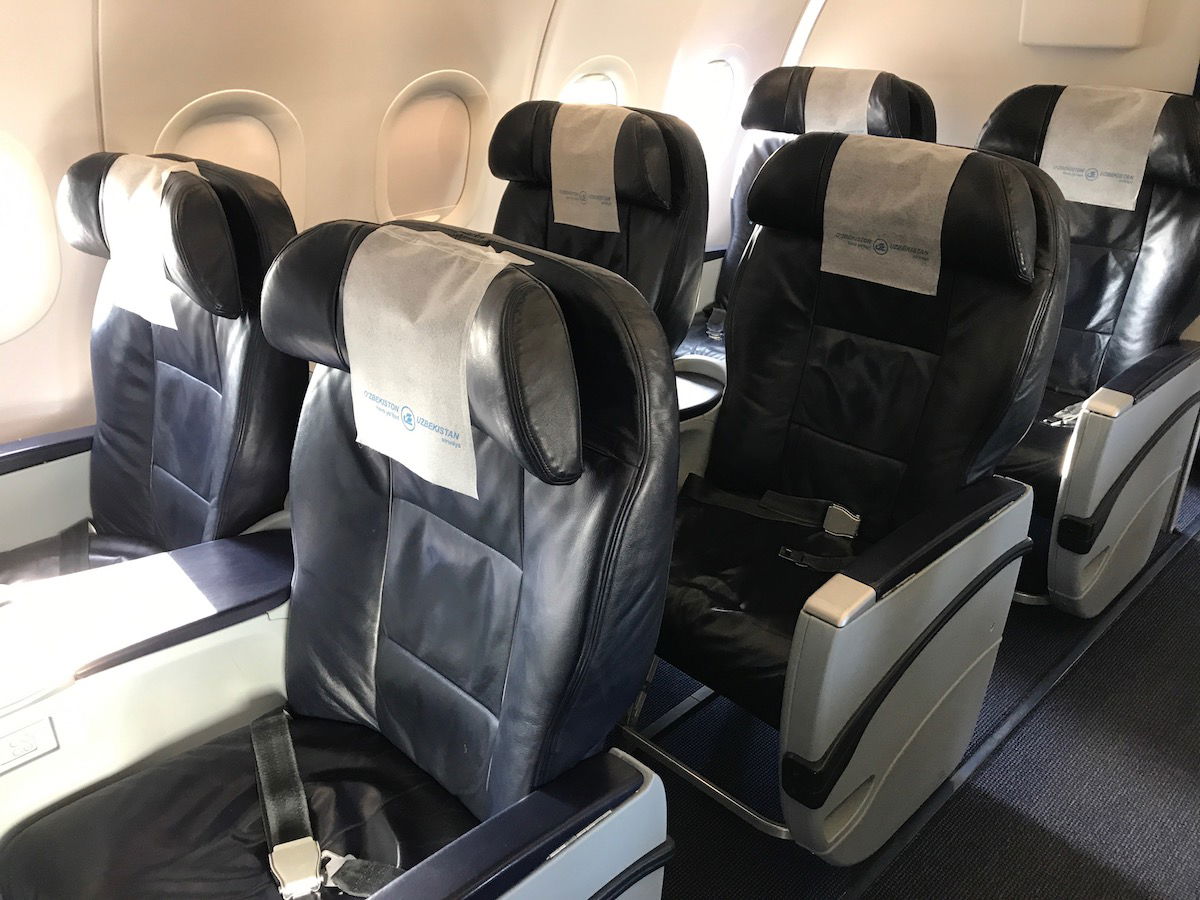 Our next segment was on Tajikistan's private airline, Somon Air, from Dushanbe to Dubai. The flight cost ~$540, as once again, they don't have many partners:
08/16 SZ105 Dushanbe to Dubai departing 5:35PM arriving 8:15PM [Business Class]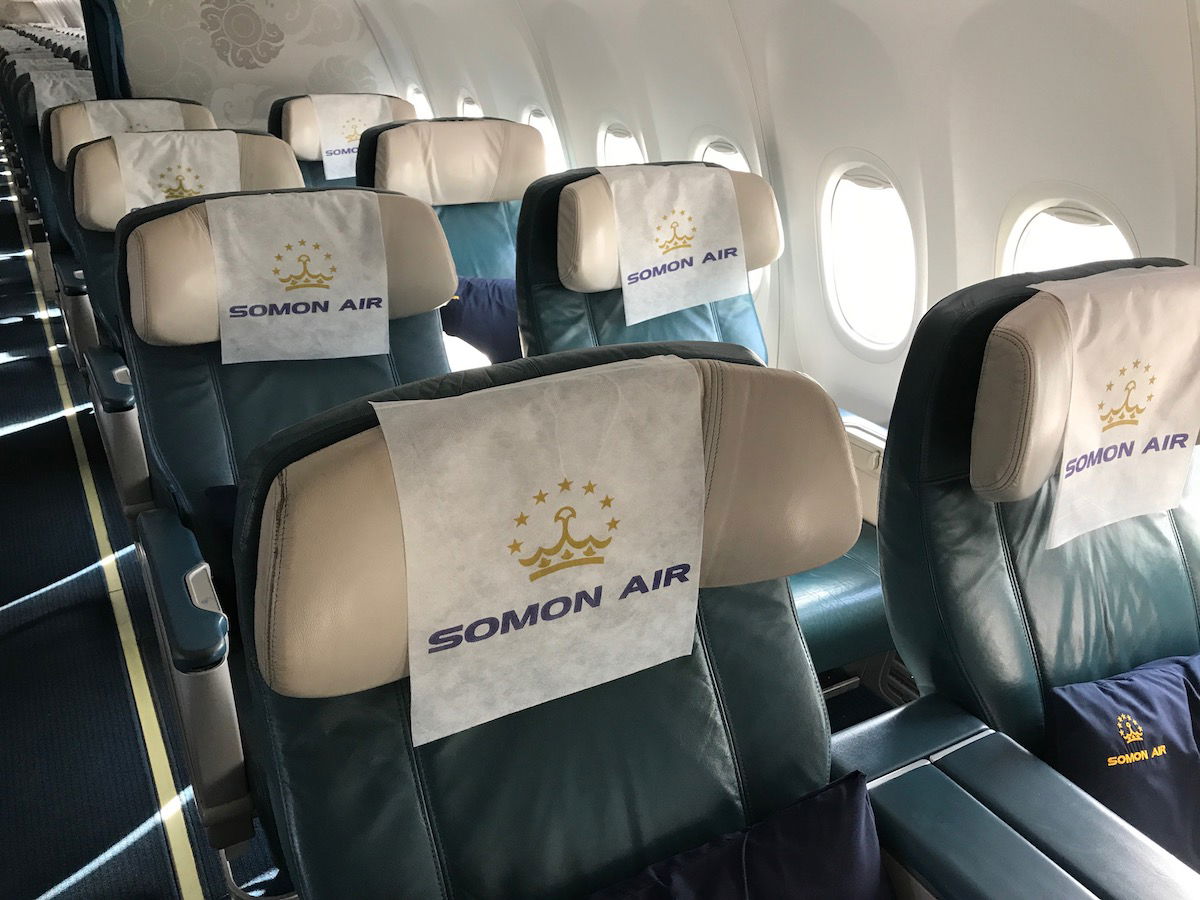 I was thrilled about the unique airlines we'd be flying, though was hating how we were having to pay cash for most of the tickets.
For the return from Dubai we pondered several different options. In the end we decided on Saudia first class from Dubai to Los Angeles. In June I flew Saudia first class from New York to Dubai via Riyadh, and since I booked the flight using Korean Air SkyPass miles, I had to book it as a roundtrip. I initially planned the return for December, but figured since I was in Dubai anyway I might as well move it up (this process was surprisingly easy).
The roundtrip ticket cost 160,000 Korean Air SkyPass miles plus taxes (there were no carrier imposed surcharges). Those segments were as follows:
08/18 SV555 Dubai to Riyadh departing 6:15PM arriving 7:15PM [First Class]
08/19 SV41 Riyadh to Los Angeles departing 1:40AM arriving 11:00AM [First Class]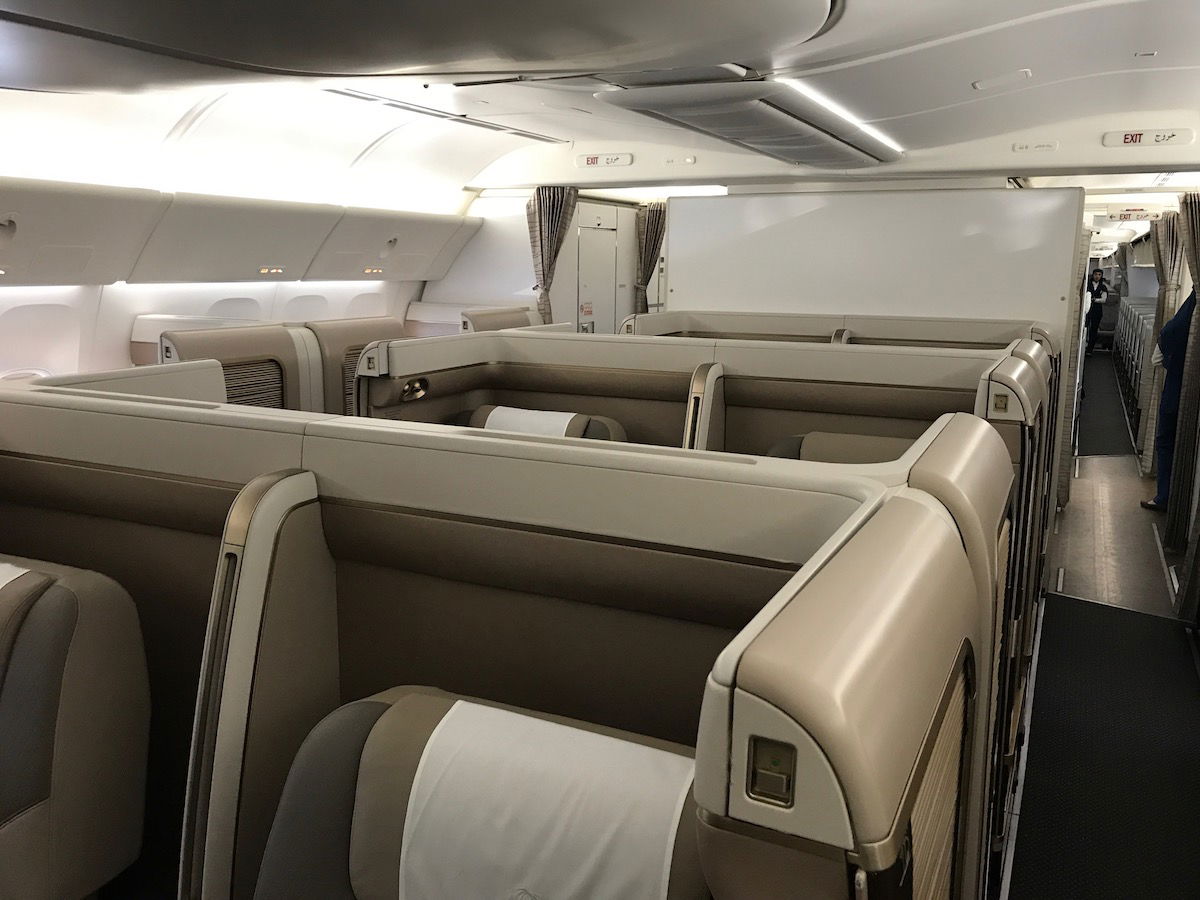 In the end our routing looked as follows: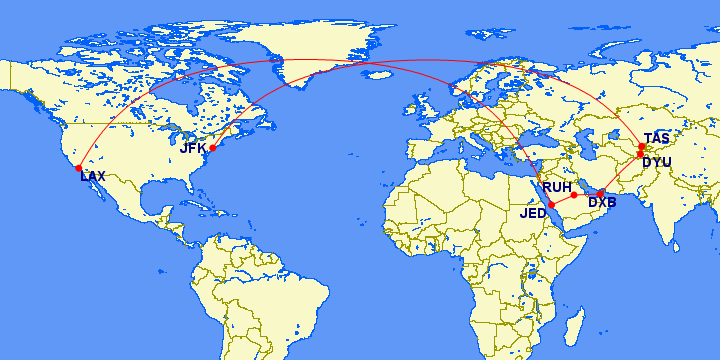 Booking hotels
For this trip we had:
4 night in Tashkent
1 nights in Dushanbe
2 nights in Dubai
Usually I split my loyalty pretty equally between Hyatt and Starwood, though Matthew is a Hyatt loyalist, so that was our focus. Even though Hyatt doesn't have a huge global footprint compared to their competitors, the good news is that they have quite a few hotels in the "Stans."
We booked the Hyatt Regency Tashkent for four nights using Points + Cash. This is a Category 2 property, so Points + Cash cost 4,000 points plus $55, while the paid rate would have been $235.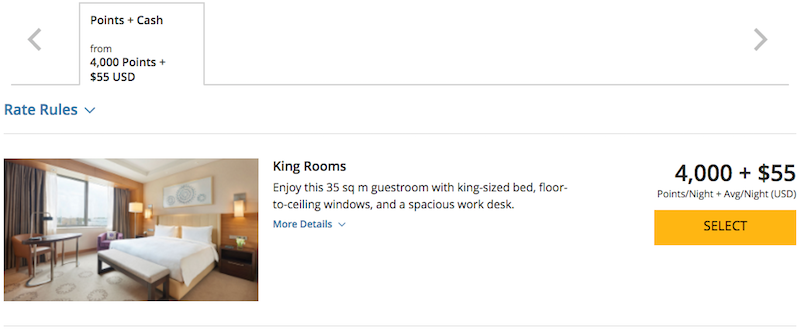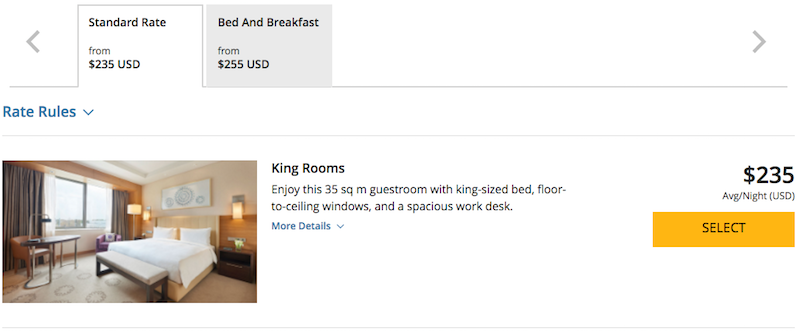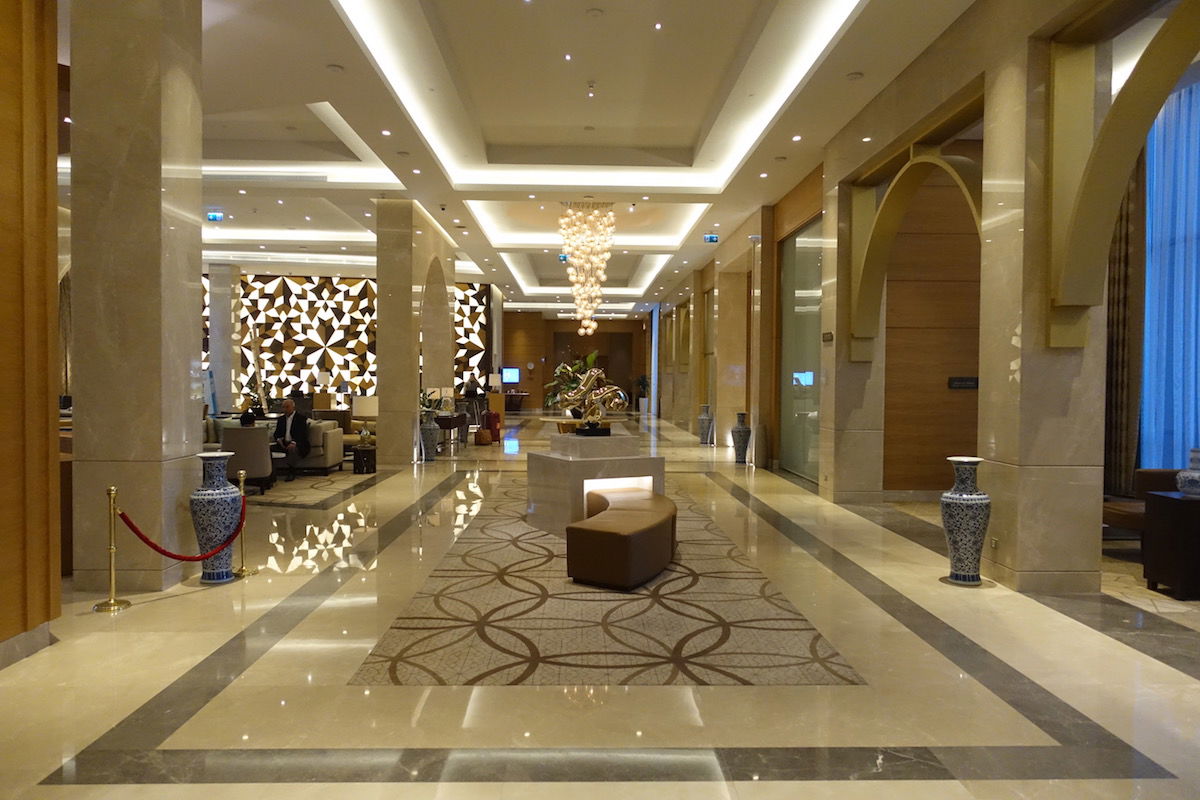 We booked the Hyatt Regency Dushanbe for one night using Points + Cash as well. This is also a Category 2 property, so Points + Cash cost 4,000 points plus $46, while the paid rate would have been $150.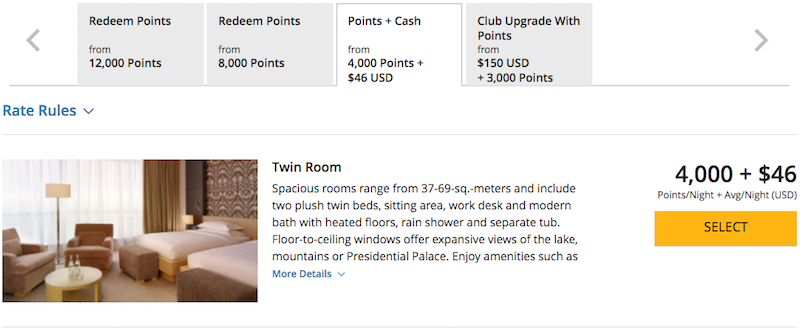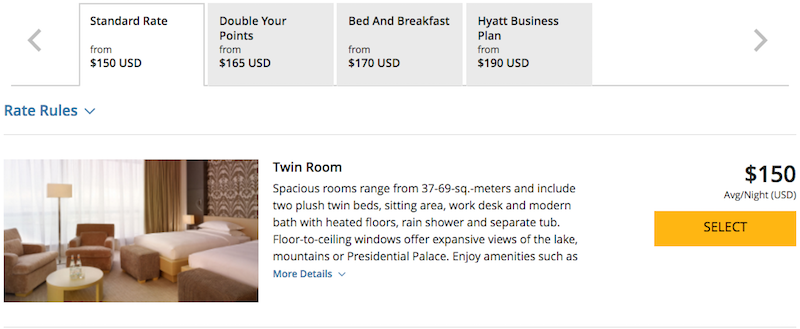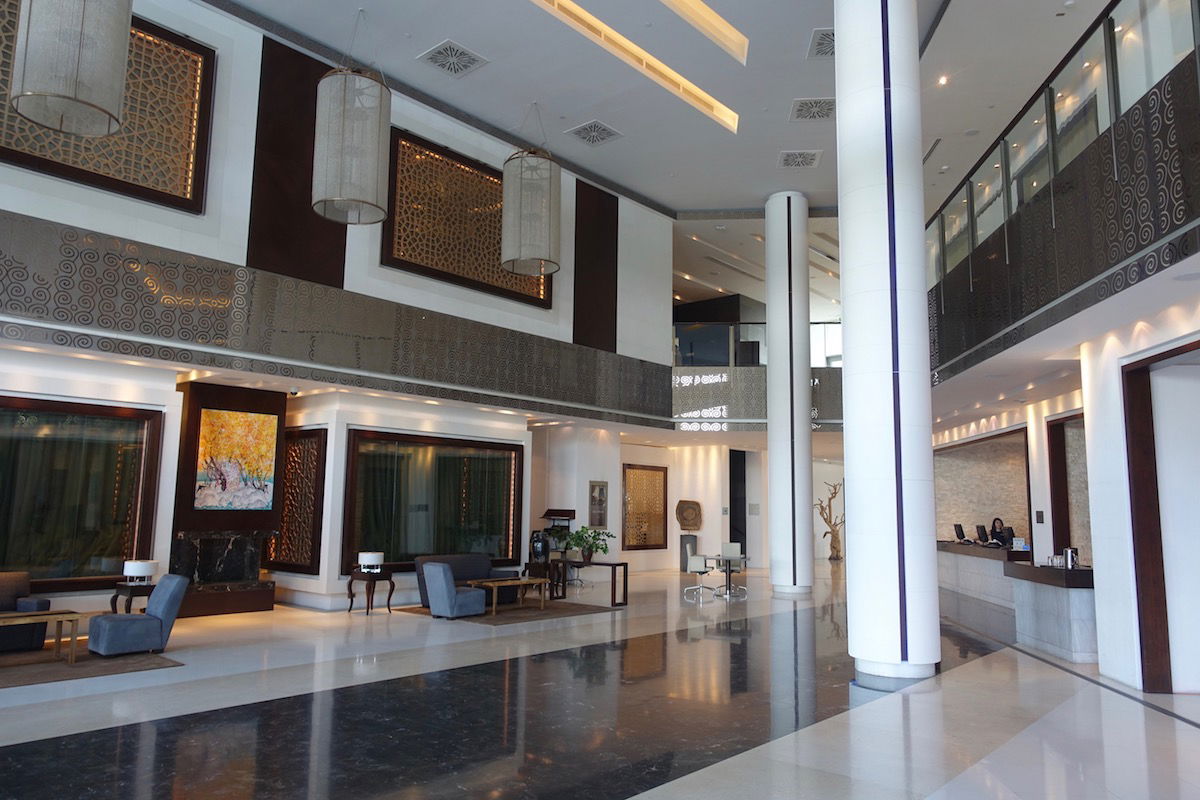 With Hyatt you earn stay credits for Points + Cash stays but not for outright points stays, which is why we decided to book that way.
Lastly for Dubai we decided to book the Park Hyatt Dubai, which I won't be reviewing this time, given that I've reviewed both the standard rooms and the suites at this hotel. However, we got a heck of a deal, as the paid rate was ~$120. You've gotta love hotel rates in the UAE in summer…
Bottom line
While the primary focus of this blog is miles & points, it was fun to try some airlines that have almost no partnerships, but that I've long been intrigued by. Both of our Hyatt stays in the region exceeded my expectations, while the flights, well… stay tuned. It was also really cool visiting Uzbekistan and Tajikistan, and I'll try to share some thoughts on that as well.
Thanks to everyone for following along and making all of this possible!