Hello from the US! I've been in LA for the past few days, after returning from the Seychelles, and will be heading to Europe (and beyond) shortly for my somewhat botched Air Belgium trip. We were in Europe and the Seychelles for nearly two weeks so I had fully adjusted to the time (which is rare for me), so getting back on US time has been a struggle.
On the points & travel front, this week Oman Air revealed their new first class, ANA's new A380 cabins were revealed, United made some positive announcements regarding Polaris, and we saw some new credit card sign-up bonuses.
With that out of the way, here's a recap of this week on the blog:
Featured Stories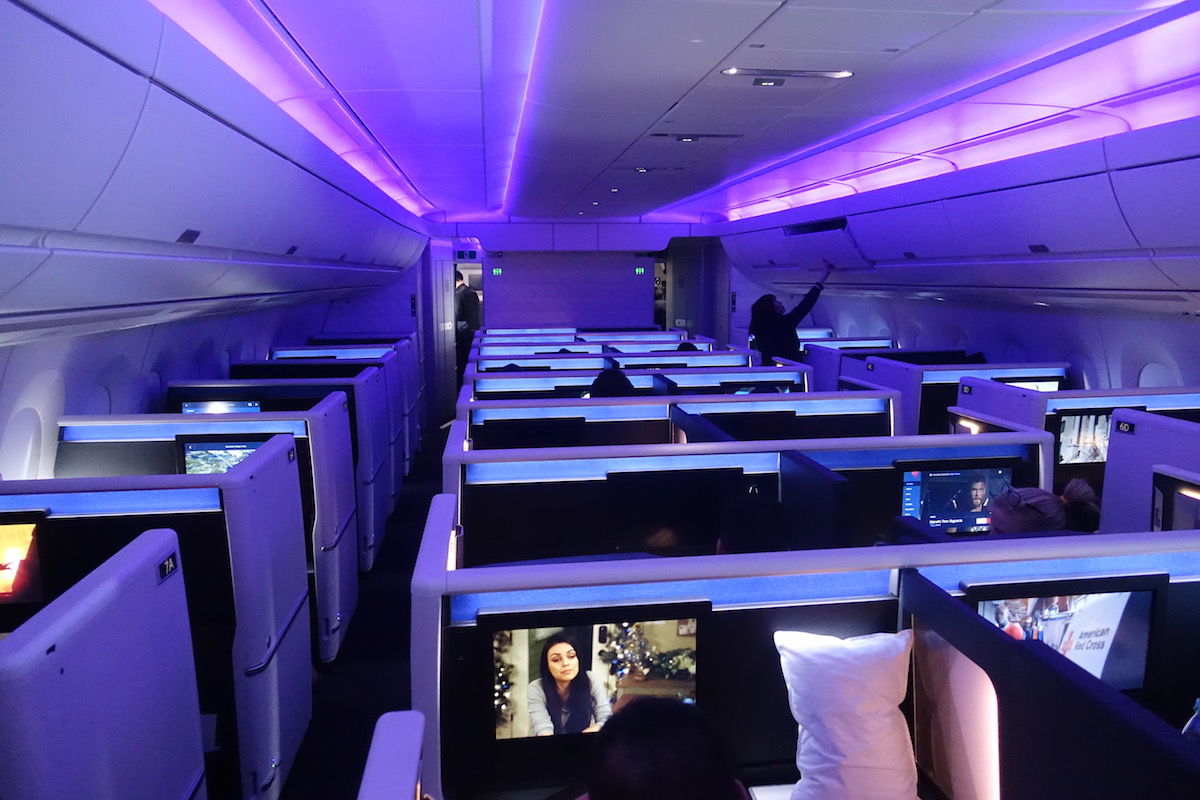 My initial impression was extremely favorable, though perhaps that's thanks largely to the A350 itself. Since there are no overhead bins in the center section, the cabin feels especially spacious, much more so than other planes.
The new Delta One Suites are modified Vantage XL seats (you'll find Vantage XL seats in SAS business class, for example), which is one of the best staggered configurations out there. In this configuration, the seats in each row alternate, so that you place your feet to the side of the seat of the person in front of you.
---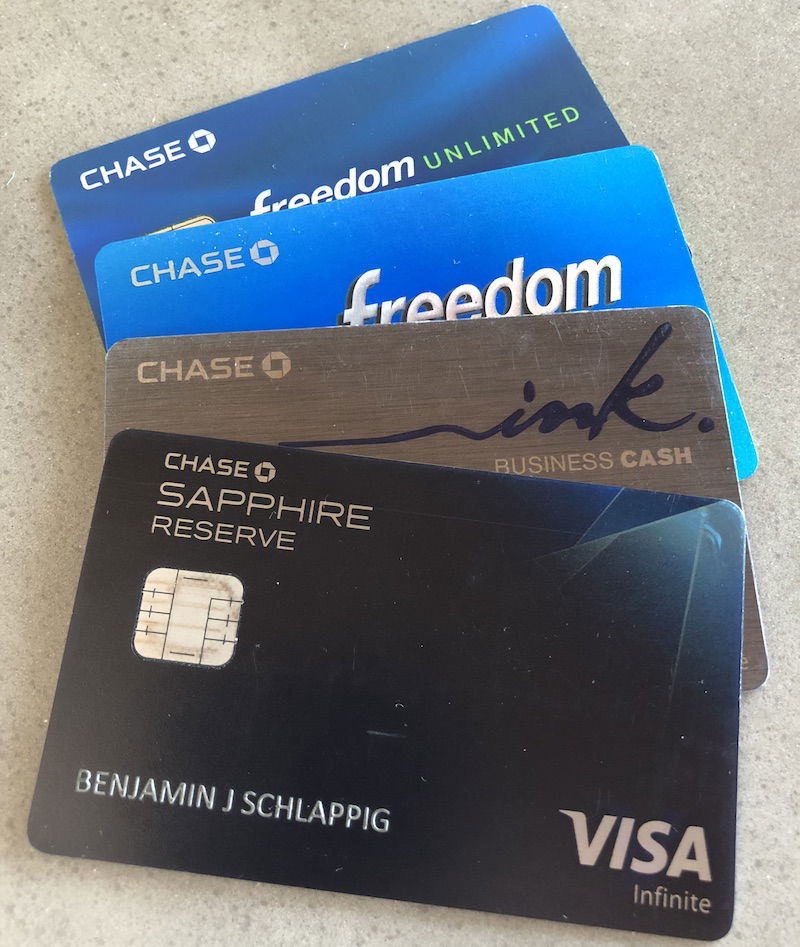 There are some credit cards that are hugely valuable independently, while there are other cards that are most valuable in conjunction with other cards.
When it comes to getting the best possible combination of credit cards, I don't think there's anything better than a combination of four Chase cards, where you have three cards with no annual fee, and one card with an annual fee. This is the exact card setup I have, and I love it.
---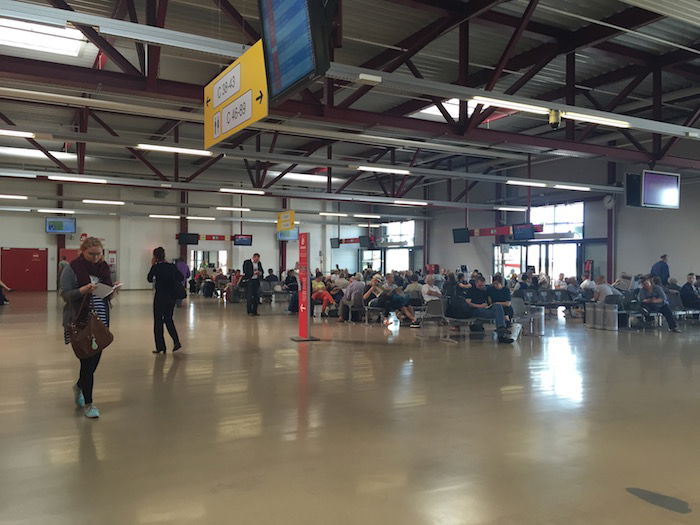 Anyone who has flown in or out of Berlin's primary airport, Tegel, would recall a comically outdated experience, in desperate need of an upgrade. Its unusual shape means the boarding gates are just metres from the taxi rank.
When it is not busy it is actually an extremely efficient airport as there is minimal walking required. But it has severely limited the city of Berlin's aviation growth.
The new airport was expected to overtake Dusseldorf as Germany's third busiest, behind Frankfurt and Munich. When construction commenced the opening date was tentatively set for October 2011.
This airport is still yet to open more than 6 years after this date.
---

TIPS: Earning Miles & Promos
Is This The Best Ever Welcome Bonus On A No Annual Fee Card?
10 Best Credit Card Offers For April
Amazing Delta & Virgin Atlantic Business Class Fares From London To The US
How To Prevent Southwest Points From Expiring
The British Airways Credit Card 100K Avios Bonus Is Back
Marriott Rewards Offering New Members Free Night After Two Stays
Hyatt Is Selling Points For ~1.71 Cents Each
Delta Flash Sale To Bermuda & The Caribbean, Starting At Just 12,000 Miles Roundtrip
Daily Getaways Is Selling Discounted Loews Hotel Stays Today
The Citi AAdvantage Card Is Getting New Benefits
World of Hyatt Is Offering 20% Bonus Points For Las Vegas M Life Stays
How Likely Are We To See A Better Chase Sapphire Reserve Sign-Up Bonus?
The Best Combination Of Four Credit Cards Out There
Today Only: Save 50% On Alamo Car Rentals
TRICKS: Redeeming Miles
New IHG PointBreaks List Coming April 30, 2018
Hurry: Redeem Miles For Lufthansa First Class Between The US & Europe In Advance
First Look At New Marriott/Starwood Award Categories
Extremely Rare: Lufthansa First Class Bookable In Advance Using Partner Miles
TRAVEL With Ben (Lucky)
Is Turkish Airlines' Istanbul Lounge Overrated?
The Sad Tale Of Berlin Brandenburg Airport
Air Belgium's Very Generous Rebooking Offer
Air Belgium: What Did I Get Myself Into?
10 Things I Like About British Airways
Attending The Heathrow Terminal 1 Auction
Building A Buffer Between Flights On Separate Itineraries
What Makes A Good Priority Pass Lounge?
Why I'm Not Planning A Honeymoon… I Think
Oops: I Tried Too Hard To Maximize My Hyatt Free Night Certificate
REVIEWS & Trip Reports
Turkish 777 Business Class In 10 Pictures
Review: Delta One Suites A350 Detroit To Beijing
Turkish A330 Business Class In 10 Pictures
Review: Delta SkyClub Detroit Airport
Introduction: A Mess Of A Trip
NEWS & Updates
WOW Air Wants To Add Up To 15 Destinations In Asia
Singapore Airlines Will Resume World's Longest Flight This Year
Silvercar Is Expanding To Orange County
Alaska Lounge JFK Opening April 30, 2018
Aeroplan Outlines Their Vision For The Future
United Will Offer All Polaris Passengers Gel Pillows
Bombardier C Series Could Be Renamed Airbus A200
First Look: The New United Polaris Lounge SFO
United Polaris Lounge Newark Expected To Open Early June
Etihad Introduces New First Class Loungewear Concept
Emirates Will Now Come To Your Home To Check You In
ANA's New A380 Cabins & Seatmap Revealed
Last Day To Submit Airberlin Topbonus Compensation Claim
Air Belgium Cancels Flights, Pushes Back Launch By Over A Month
WOW Air Introduces New Premium Fares
United CEO Rejects 2017 Bonus (Don't Worry, He Still Made Nearly $10 Million)
Marriott Gets Into Home Sharing With Tribute Portfolio Homes
JetBlue & JetSuiteX Introduce Codeshare Agreement
British Airways Makes Two First Class Improvements
American Offering Free Flagship First Dining To Concierge Key Members
Qatar Airways Qsuites Coming To Shanghai As Of May 15, 2018
Both Korean Air Heiresses Resign Effective Immediately
Alaska Airlines Adding Basic Economy, Increasing Fees For Ticket Changes
Oman Air Reveals New 787 First Class Suite
My Predictions About Marriott's New Platinum Suite Upgrade Benefit
EVA Air Cuts Rimowa Amenity Kits On Many Routes
---
I hope everyone has a great rest of the weekend!