All Nippon Airways (ANA) is the only remaining airline that has the A380 on order but hasn't yet taken delivery of a single one of the planes. ANA only placed the order for the A380 in late 2015, and they really only did so under pressure, as Skymark had placed an order for the A380 but went bankrupt. In order for ANA to take over Skymark's slots at Tokyo Haneda, they took over the order for the planes, since Airbus was one of Skymark's creditors.
ANA will be taking delivery of three Airbus A380 aircraft, with the plane expected to enter service for the airline as of spring 2019. We've already known some of the details about the ANA A380s, including that they'll be in a four cabin configuration, that they'll be flown exclusively between Tokyo and Honolulu, and that at least one of them will feature a special livery.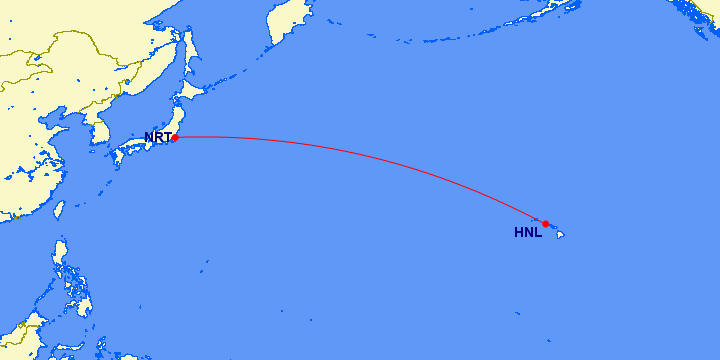 Today ANA has revealed more details about their new A380s, including the cabin interiors we can expect, and much more. Let's look at a few of the highlights:
All three ANA A380s will feature special liveries
The ANA special livery for the A380 was first revealed in March 2017, after a design contest. Initially we thought just one ANA A380 would feature a special livery, but now ANA has revealed that all three A380s will feature special liveries.
ANA has created a "character" for each aircraft. There will be:
A blue plane named "Lani," meaning sky
An emerald green plane named "Kai," meaning ocean
An orange plane named "Ka La," meaning sunset

ANA A380 seat count & cabins
ANA's A380s will feature a total of 520 seats, including:
8 first class seats
56 business class seats
73 premium economy seats
383 economy seats, in a 3-4-3 configuration on the lower deck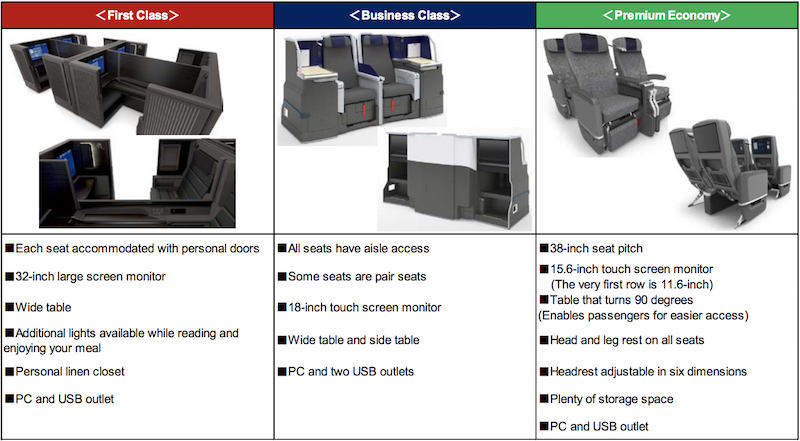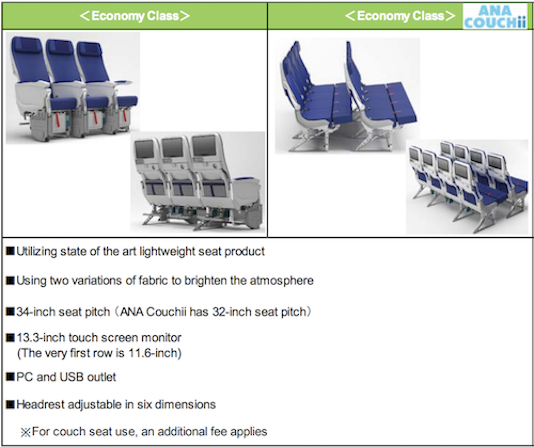 The eight first class suites will be at the front of the upper deck, and will be in a 1-2-1 configuration. It looks like they're making some minor updates compared to their old first class, as the center partition between seats will actually go down, so you can easily talk to the person seated next to you. The 777s will eventually be getting similar first class seats as well.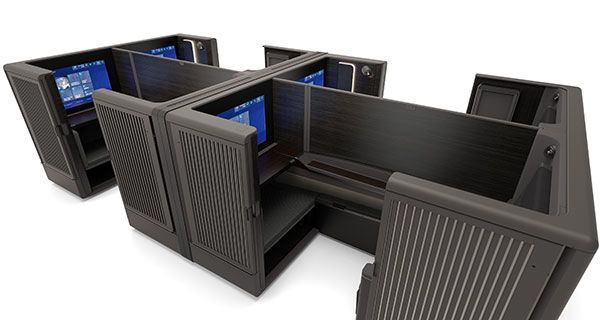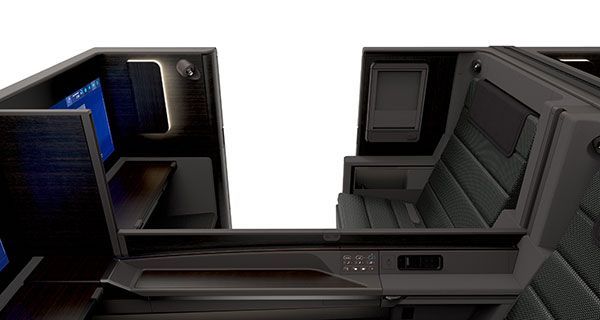 Then the 56 business class seats will be in a staggered 1-2-1 configuration, also on the upper deck.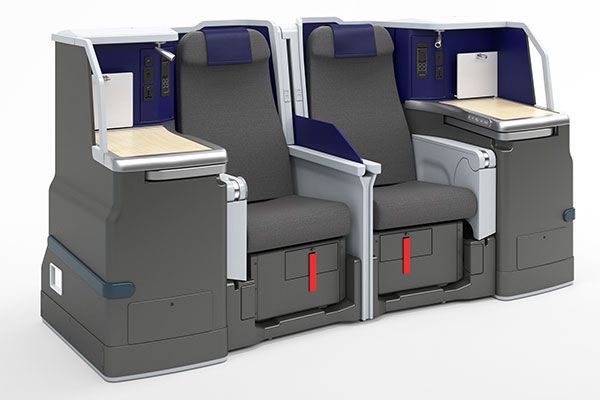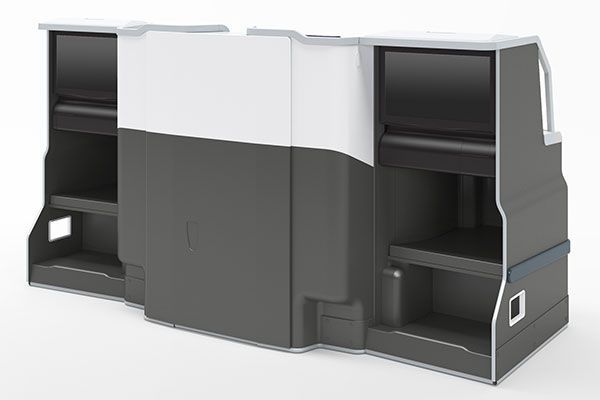 The 73 premium economy seats will be at the back of the upper deck, in a 2-3-2 configuration.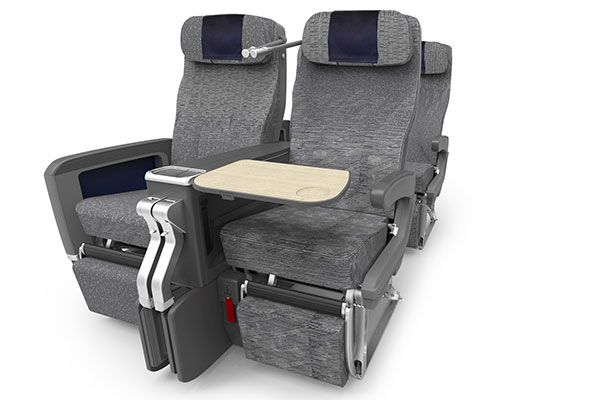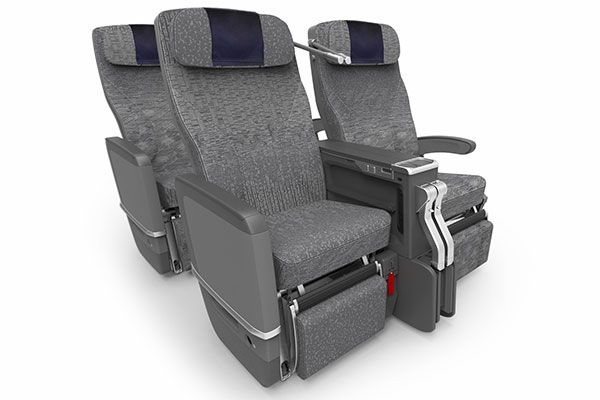 The 383 economy seats will be in a 3-4-3 configuration on the lower deck.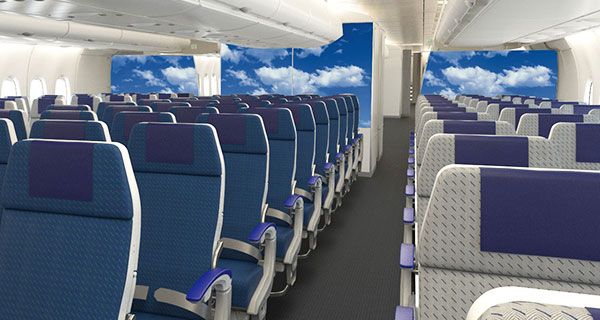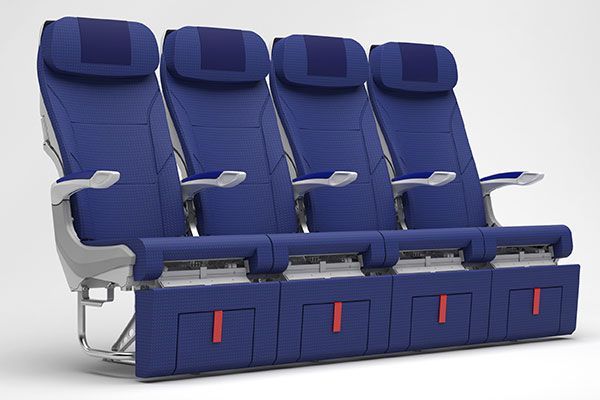 60 of these economy seats can be converted into "couch seats," where a set of seats can be turned into a sleeping area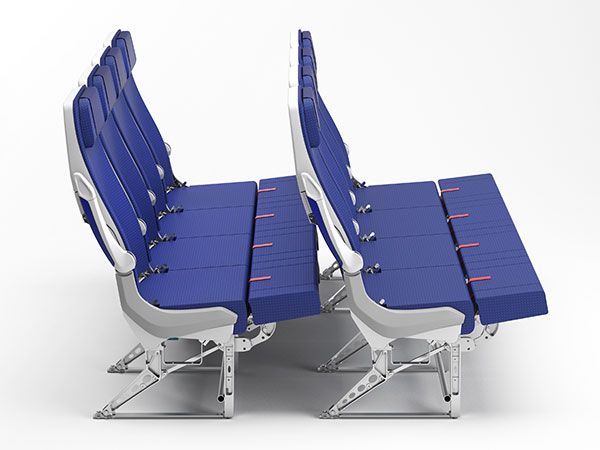 ANA's decision with the A380s is fascinating on many levels. I realize Japan to Hawaii is a huge market, though it seems strange to me that they're exclusively flying the A380 in this market, when these are typically considered to be pretty premium planes. For example, this marks the first time that ANA will offer a first class cabin to Hawaii.
Furthermore, it looks like ANA isn't doing much at all to innovate their onboard product on the A380. They're just making some very minor updates to all of their cabins, though there are no major changes, it looks like. The biggest innovation here perhaps is the introduction of the couch in economy.
I guess the lack of innovation overall isn't surprising, since ANA doesn't really have to offer some spectacularly good product in a leisure market. They're the only airline offering first class between Japan and Hawaii, so that's market share they get no matter what. Similarly, I think even in other cabins this will be the best way to fly between the islands.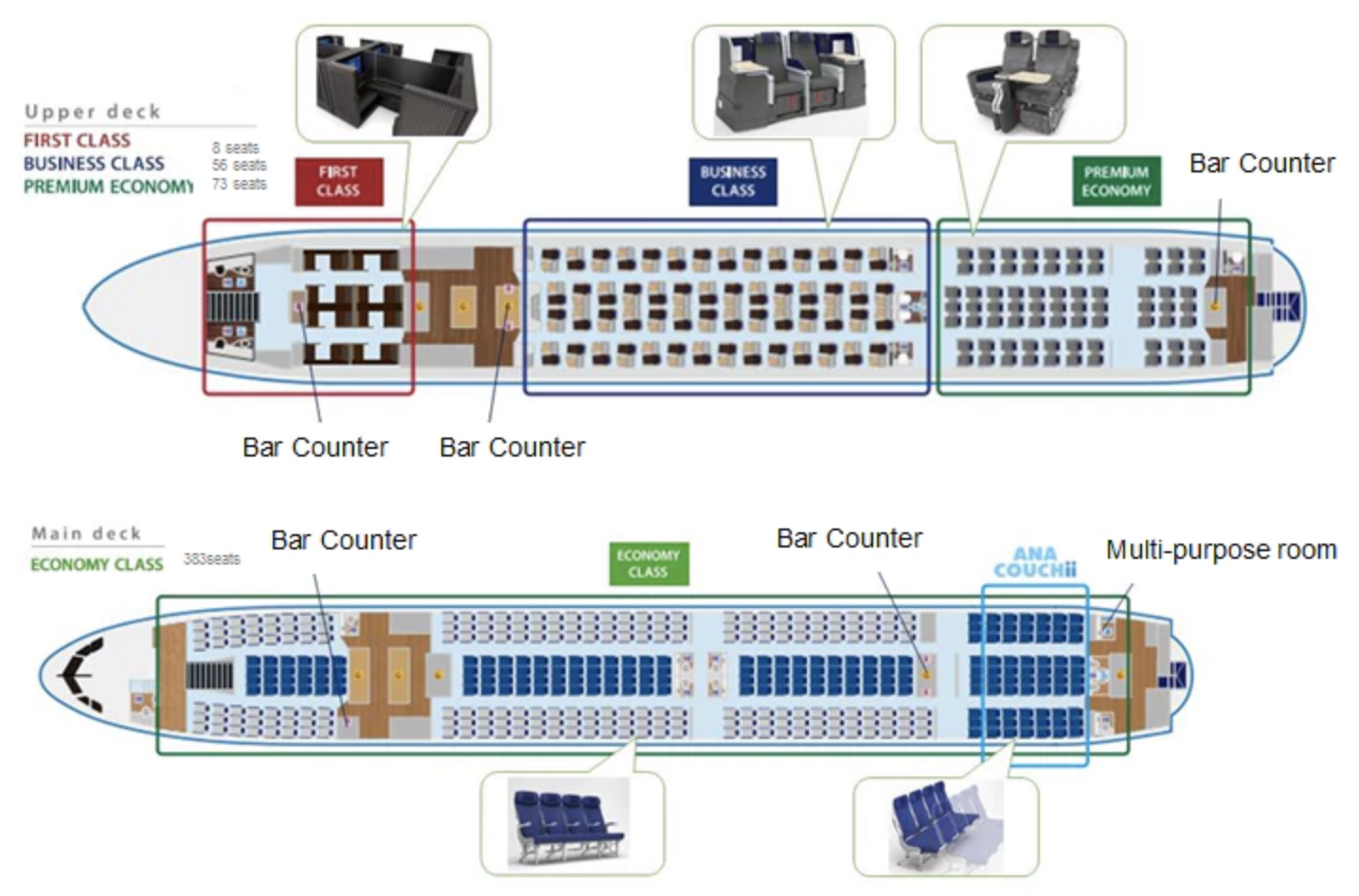 ANA's odd marketing campaign around A380
I've gotta be honest, I don't understand many aspects of the marketing campaigns of Japanese and Korean Airlines. This is true across ANA, JAL, Asiana, and Korean Air.
For example, JAL's onboard dining concept is called… BEDD. I feel like that might be a better name for their onboard sleeping amenities or something, no?
Asiana calls their business class "Business Smartium." Smartium?
In this case, ANA explains their new marketing concept around the A380s and Hawaii:
ANA also created a new concept name called "ANA HAWAii." By flipping the "ii" 180 degrees, it turns into two exclamation points. This symbolizes the numerous excitements that passengers are able to experience including cabin features, and promotions, as well as the grand opening of a new ANA Lounge at Honolulu Airport.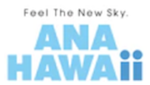 Only they don't actually seem to be flipping the "ii" 180 degrees? For example, they're referring to the economy couch as "ANA COUCHii."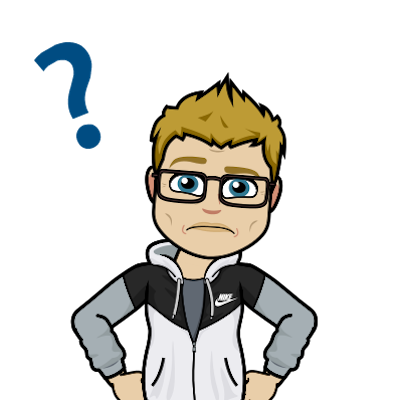 Bottom line
I've flown every A380 first class product in the world, and I'm very excited to try ANA's new first class between Hawaii and Japan. While the A380 doesn't seem like it will be revolutionary in terms of the onboard experience, ANA already offers an exceptional onboard experience, so presumably this will be even better.
ANA will operate the smallest A380 fleet of any airline with the plane, and they're also taking a different approach than virtually every other airline has taken. They'll operate the A380 exclusively on the ~3,800 mile flight between Tokyo and Honolulu, which isn't even an especially long flight. A single plane should be able to operate the flight roundtrip every day, meaning we could see 3x daily A380 flights in the market.
We're potentially within a year of ANA launching their A380 service, so here's to hoping tickets go on sale soon, and that they have some award availability. Unfortunately there's no way to make a "speculative" first class booking, since they don't presently offer first class on the route.