In the past few days I've shared my thoughts on my flights in Turkish business class, on both the A330 and 777. While Turkish's hard product isn't industry leading, their catering is exceptional, among the best you'll find on any airline in business class.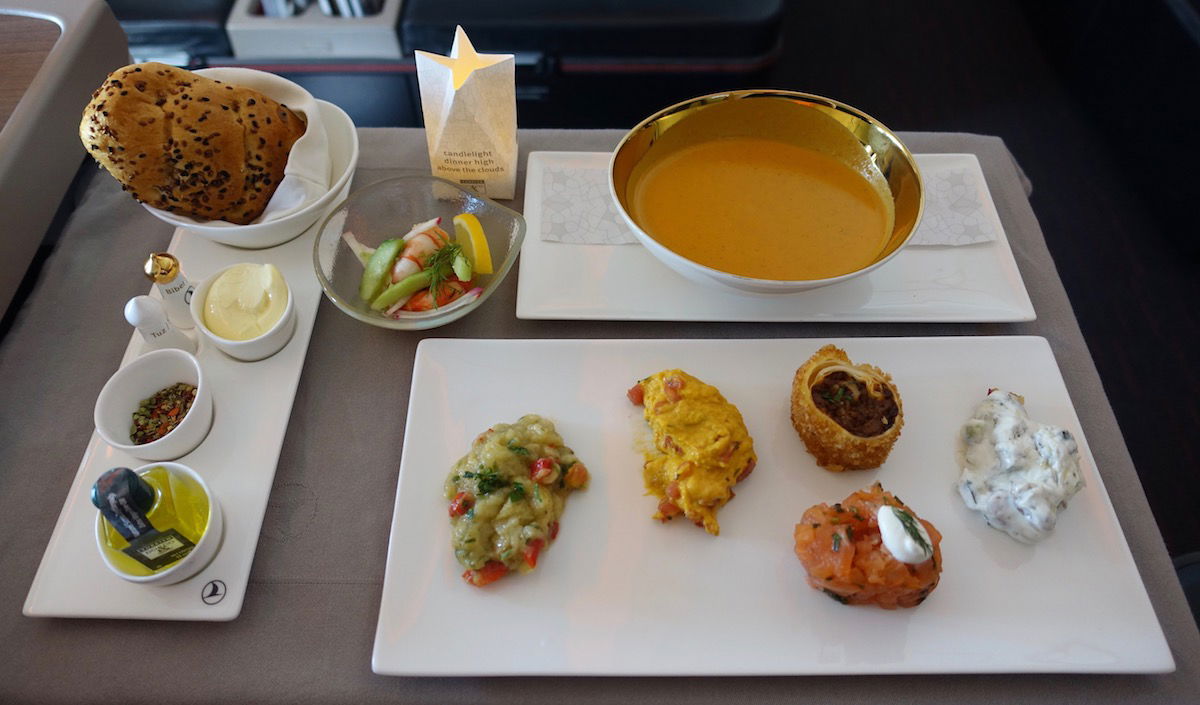 As part of our journey from the Seychelles to Los Angeles we had a roughly nine hour layover in Istanbul, which was the only connection option. Personally I don't mind really long layovers, since I viewed my time on the ground in Istanbul as my "work day," so that I could get some rest on the flight to Los Angeles.
It has been many years since I've flown through Istanbul, though I remember Turkish's flagship lounge being excellent. I've heard some suggest it's the world's best business class lounge, and I've heard others suggest it's the best Star Alliance Gold lounge. While I'll have a full review soon, in this post I wanted to share my general thoughts on the lounge, because I think I feel differently about it than most.
Turkish's lounge in Istanbul is massive, at over 30,000 square feet. I think it might be the world's biggest airport lounge (can anyone think of a bigger one?). The thing is, it needs to be this big, because this is the only lounge they have at the airport, and this is their only hub, and they fly to more countries than any other airline in the world. So they have a lot of premium passengers to serve.
In many ways the lounge is impressive. Architecturally it's beautiful, and it's spread across two floors with all kinds of different zones.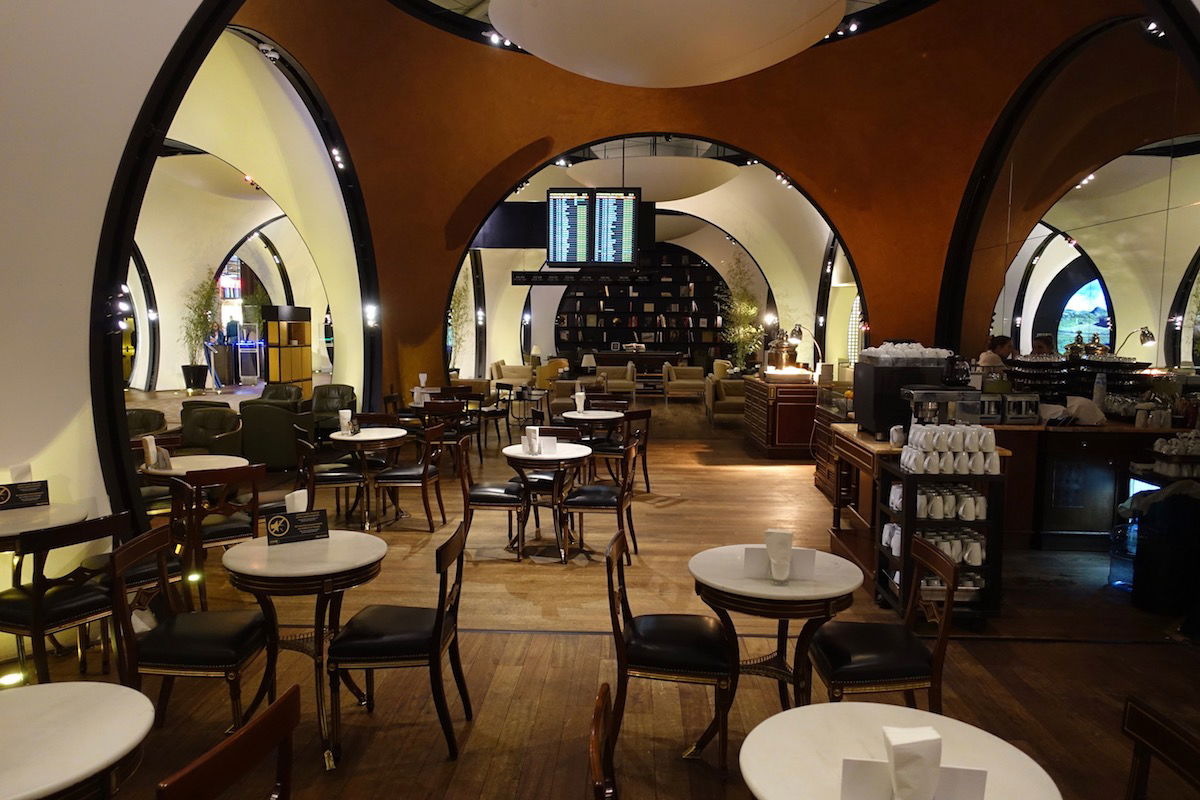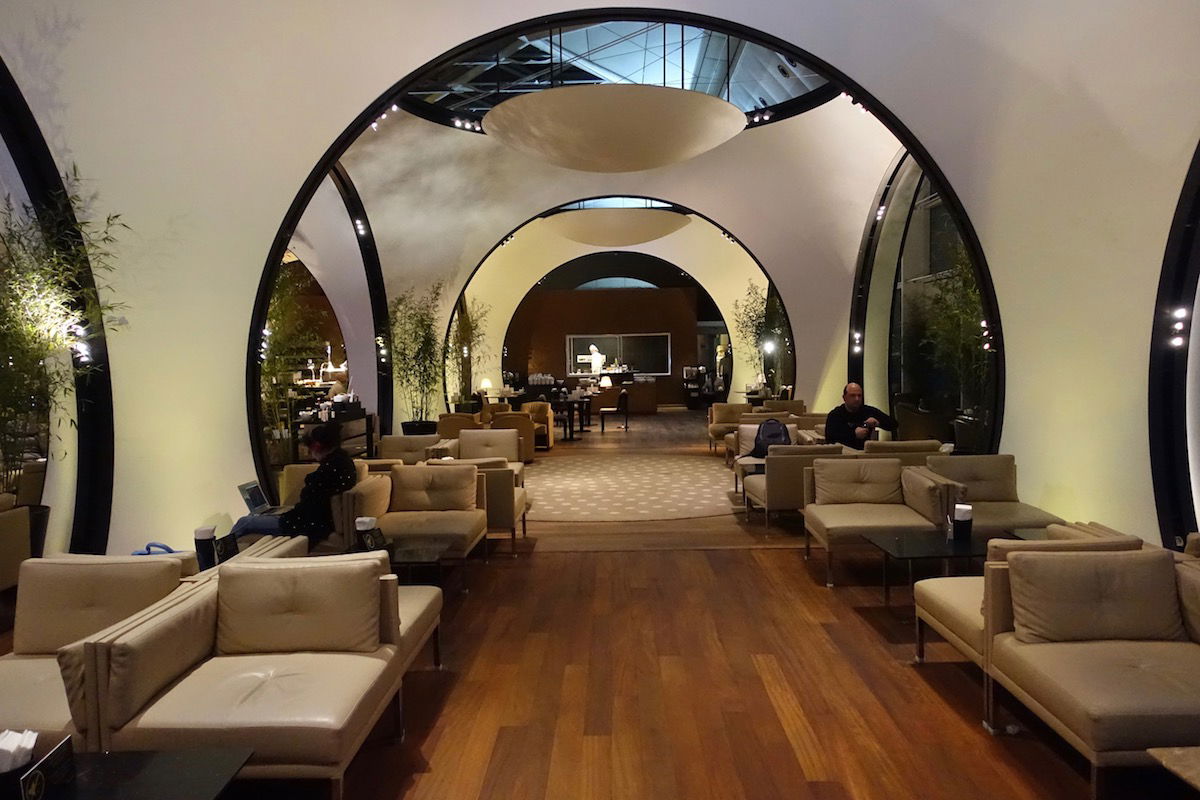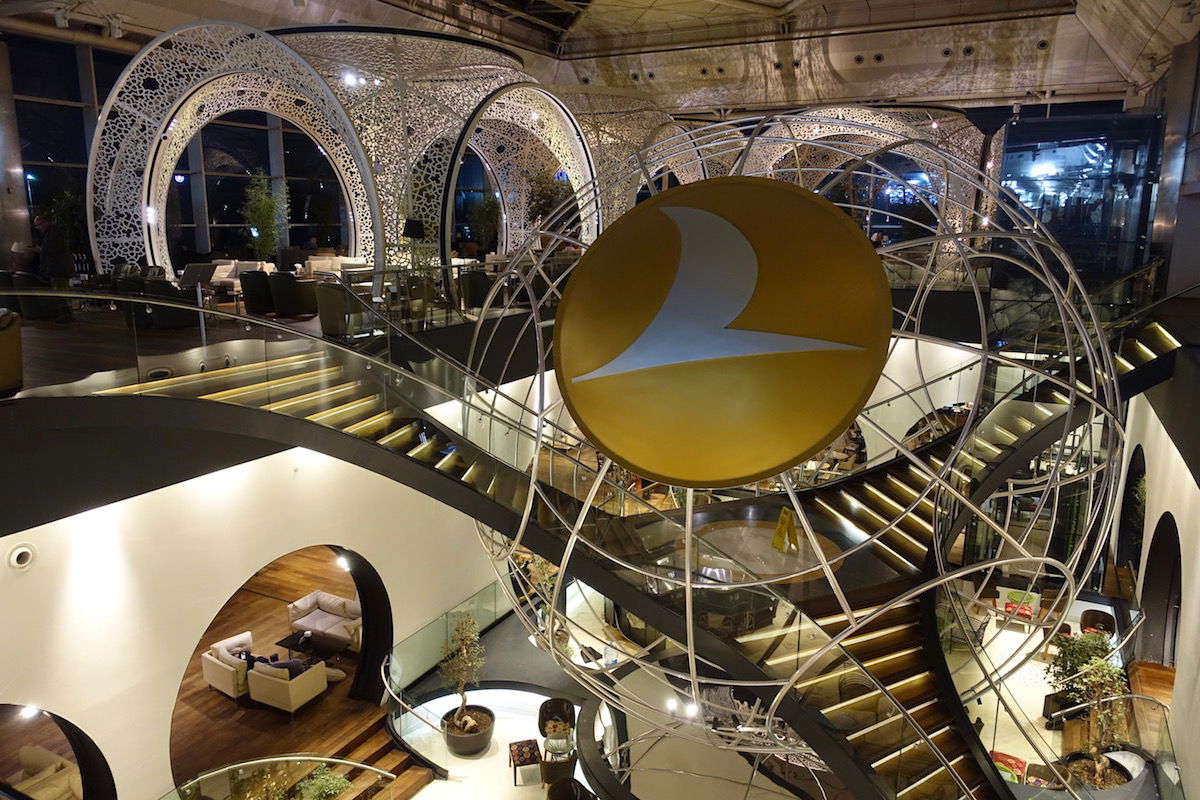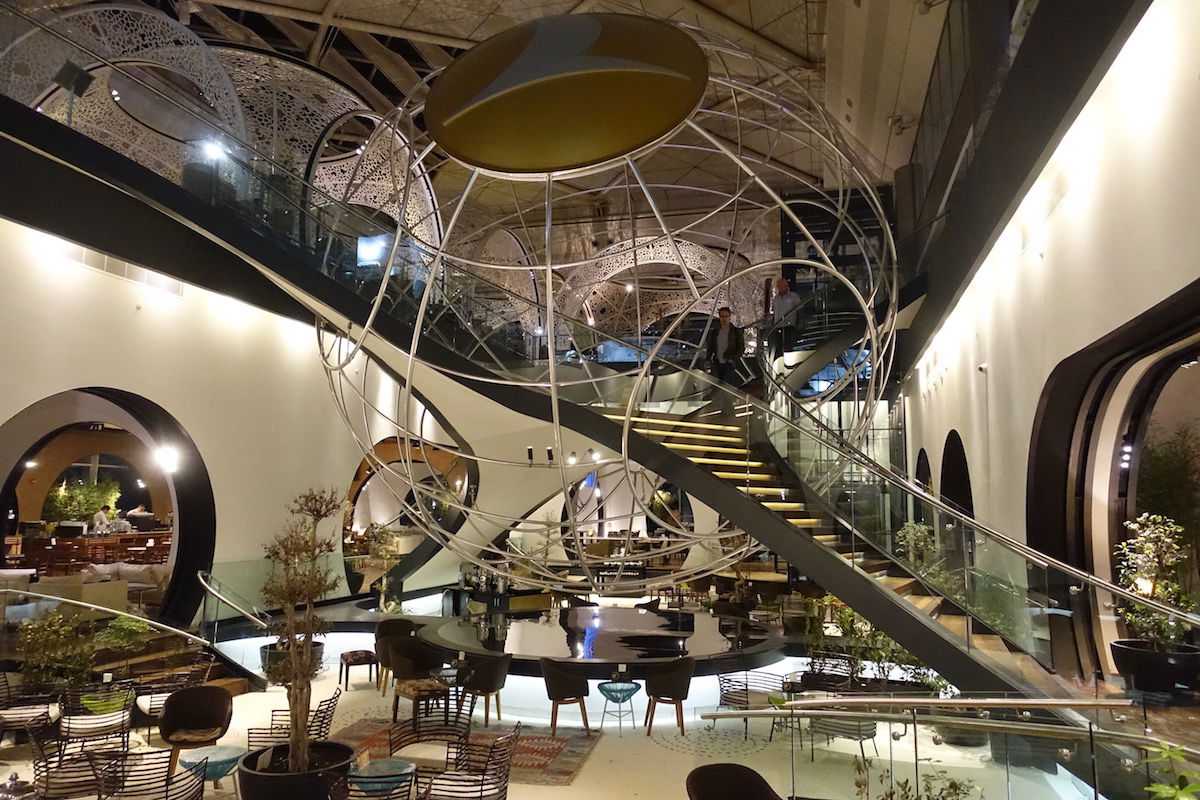 It even has some unique amenities, like a pool table and a golf simulator.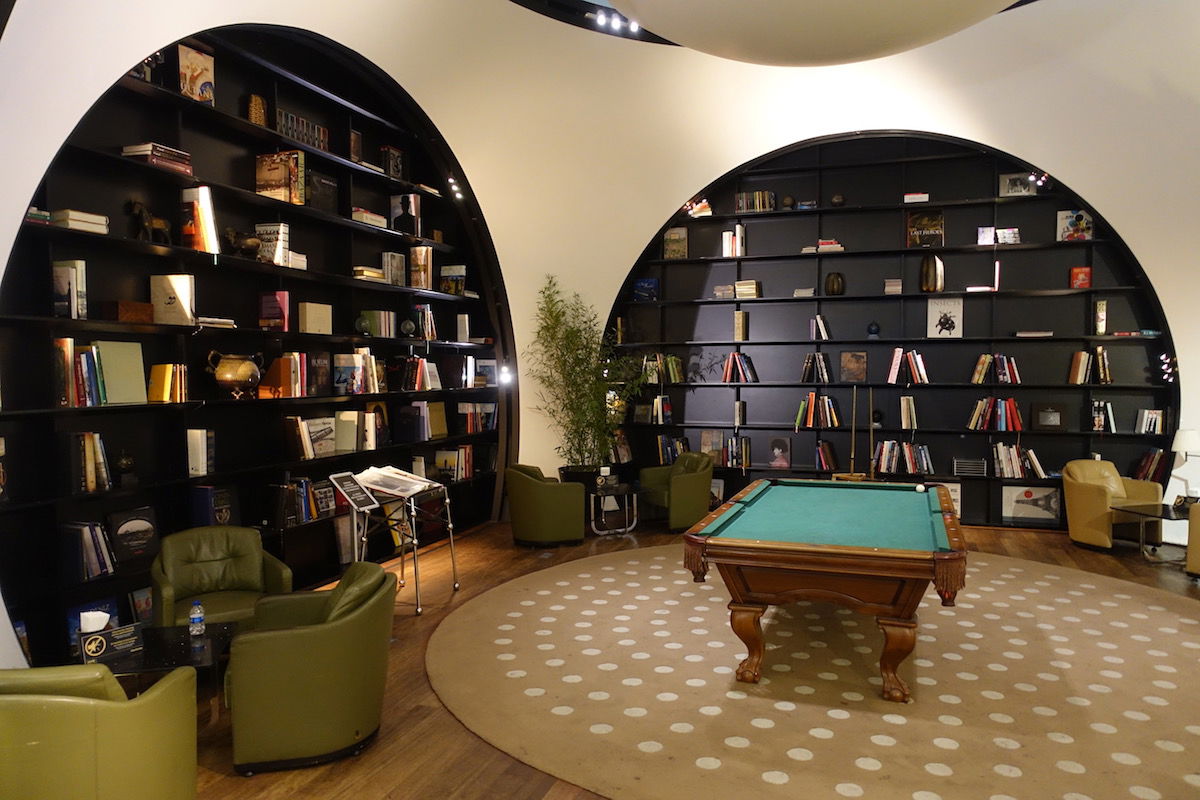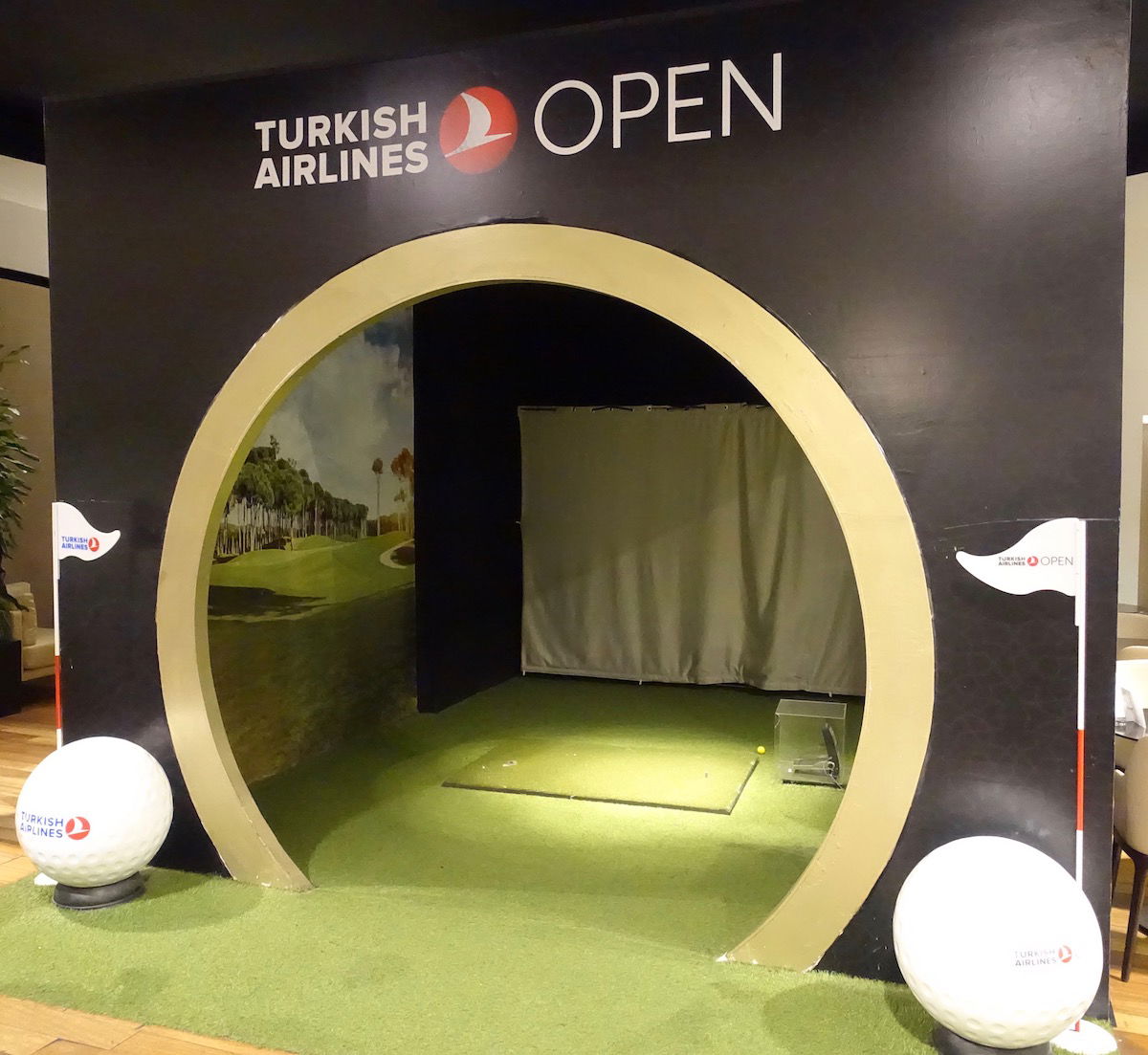 The food selection is also excellent. They have live cooking stations with an impressive selection of freshly made food, and they even have barista made cappuccinos.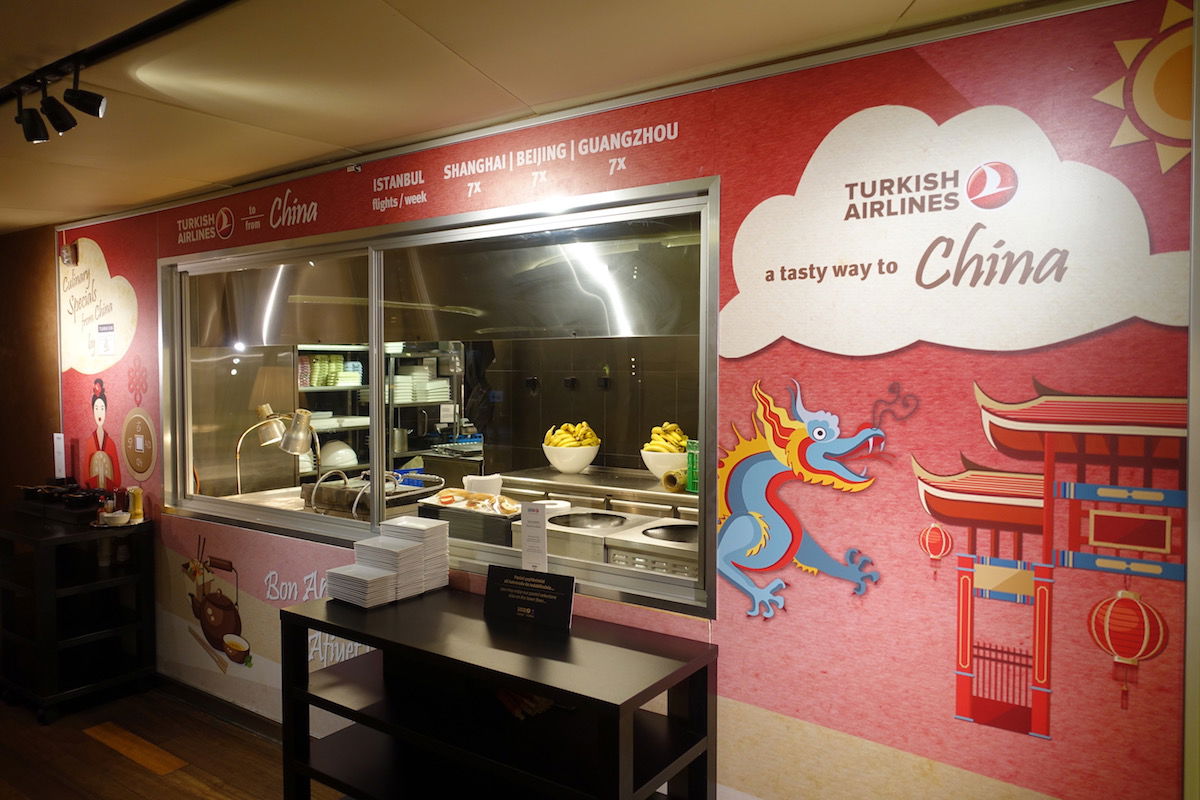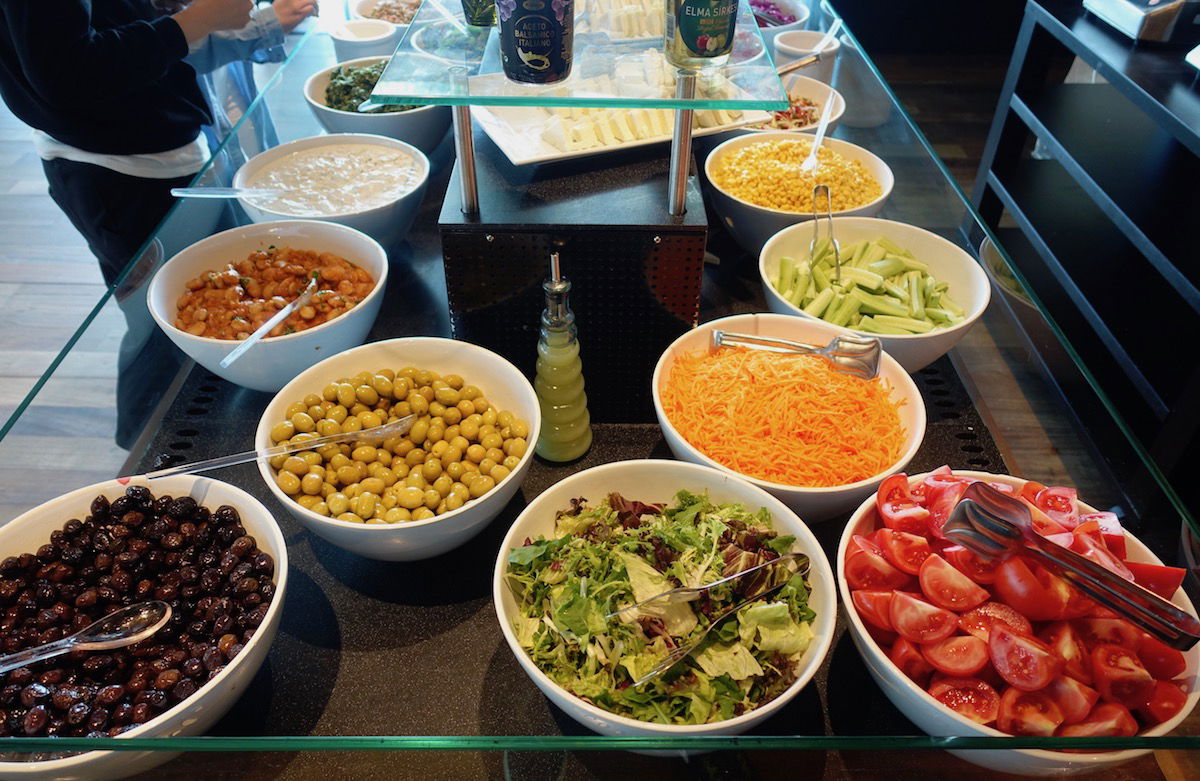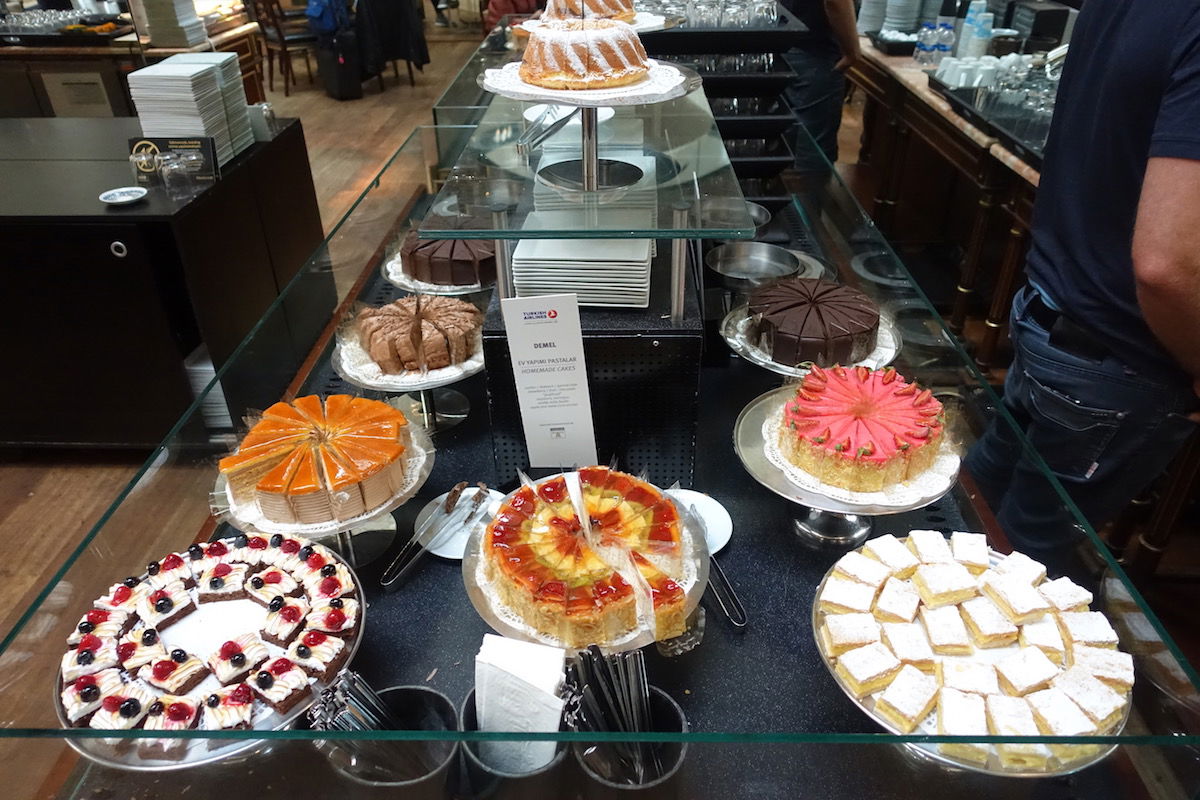 So how could I possibly think this lounge is somewhat overrated? It's not that I don't think it's a good lounge, but rather that I think it does extremely well with frills, but fails with the fundamentals.
To me, the most important features of business class lounges are that they're a quiet place from which to work, and that they have facilities to recharge. With that in mind, I value:
Spacious, quiet seating
Workstations
Fast Wi-Fi
Lots of power outlets
Nice and readily available shower rooms
Once the fundamentals are right, there are other things that are nice to have, like:
Great food and drinks
Amenities that have a "cool" factor
Beautiful architecture
What's interesting to me about the Turkish lounge is that it has excellent food and drinks, beautiful architecture, and cool amenities. But the lounge is a failure when it comes to "the basics," in my opinion.
I've never seen a lounge with such a bad ratio of power outlets to seats. They seem to actively hide them.
The Wi-Fi was unusable for several hours during peak periods.
The lounge was way overcrowded, and there were always others seated in the same "blocks" of seats as me. There were people taking multiple chairs to create makeshift beds to sleep on, and some snored loudly.
The lounge didn't have any cubicles or real workstations.
While the food was great, there were usually lines for any of the cooking stations.
The wait for a shower was 3-4 hours.
Now, in fairness let me note that this lounge will be closing soon, as Istanbul is getting a new airport. So in many ways this lounge is especially impressive when you consider they're about to get a new airport, and we might see a new lounge that addresses many of these issues.
However, to me it shows an interesting difference in expectations. I like great food and drinks in a lounge, but I don't view that as being the most important aspect of a lounge. Rather my top priorities are fast Wi-Fi, comfortable and spacious seating, and plenty of power outlets.
This lounge would be great if I had a 90 minute connection and just wanted to grab a snack, but for someone with a long layover, this lounge isn't a terribly great place to pass a lot of time, in my opinion, unless I wanted to eat the whole time.
When I thought about it, I realized this might still be the best Star Alliance Gold lounge, though. It made me realize how spoiled I am as a oneworld Emerald member, because I get access to some amazing first class lounges, like the Qantas First Class Lounge Sydney, Cathay Pacific First Class Lounge Hong Kong, and more.
If you've visited the Turkish Lounge Istanbul, what was your experience like? Do you love this lounge for the great food and architecture, or did you encounter some of the same issues I had?