Well this is getting interesting. For a couple of years now JetBlue has owned a stake in JetSuite, and then a couple of weeks ago Qatar Airways announced that they were also buying a stake in JetSuite.
For those of you not familiar, JetSuite is a private jet rental service, with most of their planes being light private aircraft. Their goal is to make private jets as accessible as possible. JetSuite also offers the JetSuiteX service, which is scheduled service for select routes on the west coast, which are more comfortable than the regional jets you may usually fly.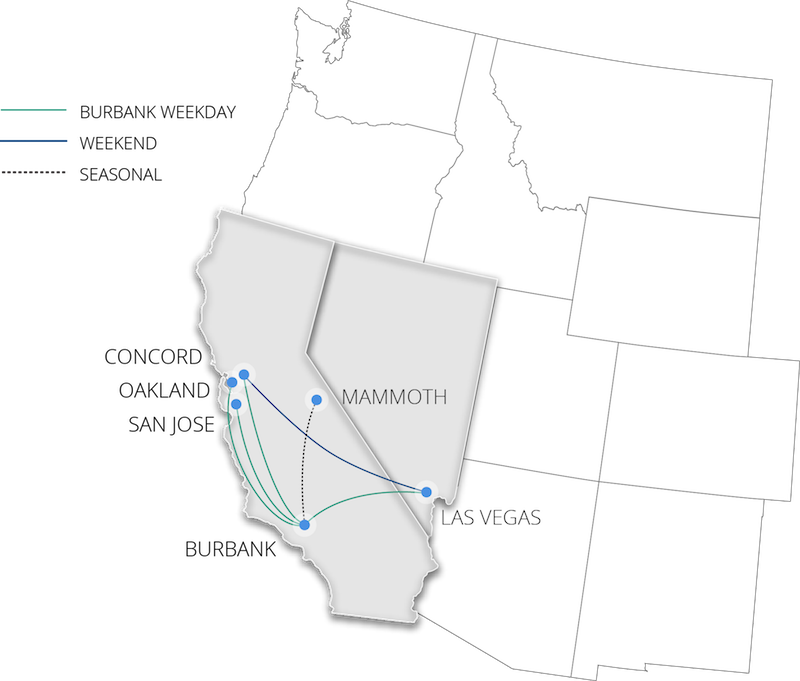 They fly out of the private terminals at airports, you can arrive just 15-20 minutes prior to departure, you get two free checked bags, 36″ of legroom, a power port at every seat, and complimentary drinks and snacks.
While my assumption all along has been that both JetBlue and Qatar Airways see potential in the JetSuite business model independent from their own businesses, I have been wondering in what ways they'll try to integrate their experiences. There's now an update on that front.
JetBlue and JetSuiteX have announced a new codeshare partnership, which they say marks the first codeshare agreement between a semi-private public charter operator and a major national carrier. As part of this codeshare agreement, JetBlue will place their "B6" code on JetSuiteX operated flights between West Coast destinations. This includes flights between Burbank and Concord, Oakland, and Las Vegas, among others.
There's actually very little substance to this partnership, though:
It was already possible to earn TrueBlue points for flights on JetSuiteX, and they're not enhancing the points earning opportunities, and aren't introducing the ability to redeem TrueBlue points on JetSuiteX; you earn 150 TrueBlue points for JetSuiteX X fares, and 250 TrueBlue points for JetSuiteX X Plus fares, which isn't a lot
The codeshare agreement doesn't include connecting flights to or from the JetBlue network, given that JetSuiteX operates out of private terminals, and JetBlue operates out of commercial terminals

Here's what executives from both JetSuiteX and JetBlue had to say about this new codeshare agreement:
"We are delighted to introduce even more people to the JetSuiteX experience and to provide new options to JetBlue customers in their West Coast travels in an exciting new way through this partnership with JetBlue," said Alex Wilcox, CEO of JetSuiteX. "This first-of-its-kind agreement marks an important milestone as we enhance the distribution and availability of JetSuiteX into traditional airline channels. We are proud to be partnered with the iconic JetBlue Airways."

"JetBlue and JetSuiteX share a common vision focused on innovation and offering travelers an unmatched level of service when they fly, which is why our partnership is such a perfect match," said Tracy Bink, director airline partnerships, JetBlue. "Together JetBlue and JetSuiteX are leading the industry in creating a flying experience unlike anything else on the west coast."
So you can now book JetSuiteX tickets on JetBlue's website, meaning they'll potentially have more eyeballs on their flights. That seems mutually beneficial, given that JetBlue has a stake in JetSuiteX. However, they're not actually doing anything to introduce a closer relationship in terms of the passenger experience, pricing, or the ability to earn and redeem points.
Based on looking at fares, it also seems like JetBlue consistently prices JetSuiteX tickets about $5 higher than JetSuiteX does directly, which makes even less sense. My guess is that JetBlue may accidentally be including the $5.60 security fee, which shouldn't apply for JetSuiteX, as far as I know.
Here are some flights from Burbank to Oakland on JetSuiteX's website for $129: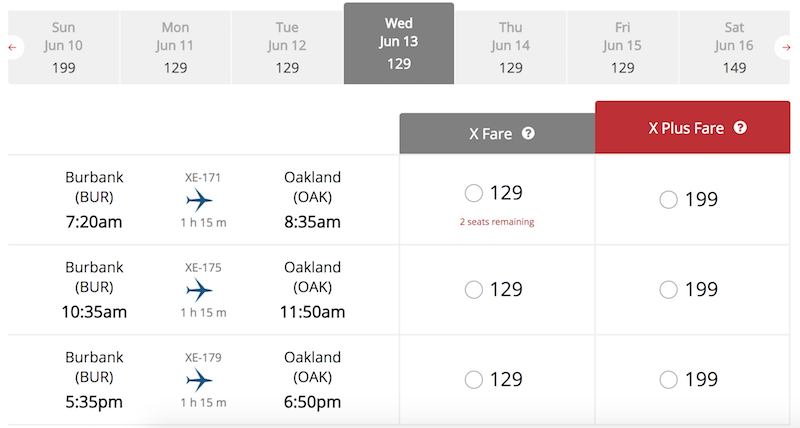 Here are those same flights on JetBlue's website for $134: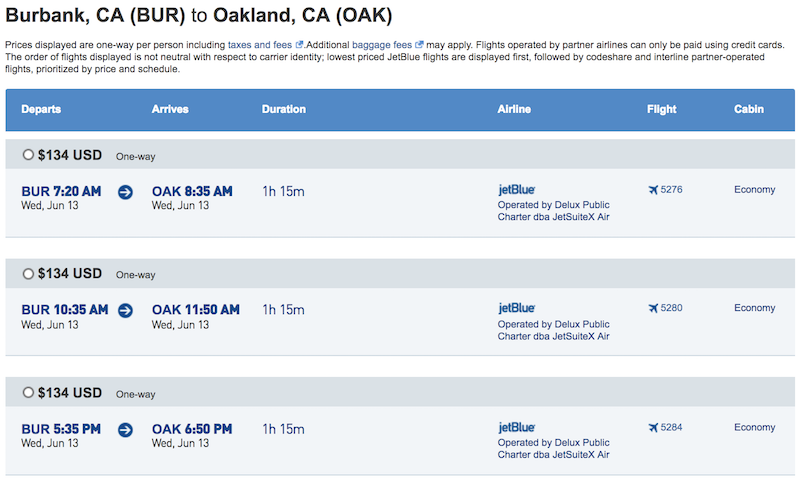 Personally I find this interesting yet useless at this point, though I'm curious to see what comes next.
What do you make of this new codeshare agreement between JetBlue and JetSuiteX?