No, it's not because I'm single. 😉 This is actually something I've been thinking about for a while, and I can't quite figure out why I feel the way I do. I'm curious to hear what you guys think.
On a post yesterday, reader Mitch asked the following:
@Lucky, when are you getting married? Any honeymoon plans to write about?
As some of you may remember, I got engaged last May. I caught Ford totally off guard and planned a trip to Paris (one of his favorite cities, which we hadn't yet been to together) and Montenegro. Selfishly I was proud of myself for pulling this off as a complete surprise, since that's usually something I'm awful at. While I hope that there are a few traits about me that Ford likes, I think my ability to surprise people isn't one of them.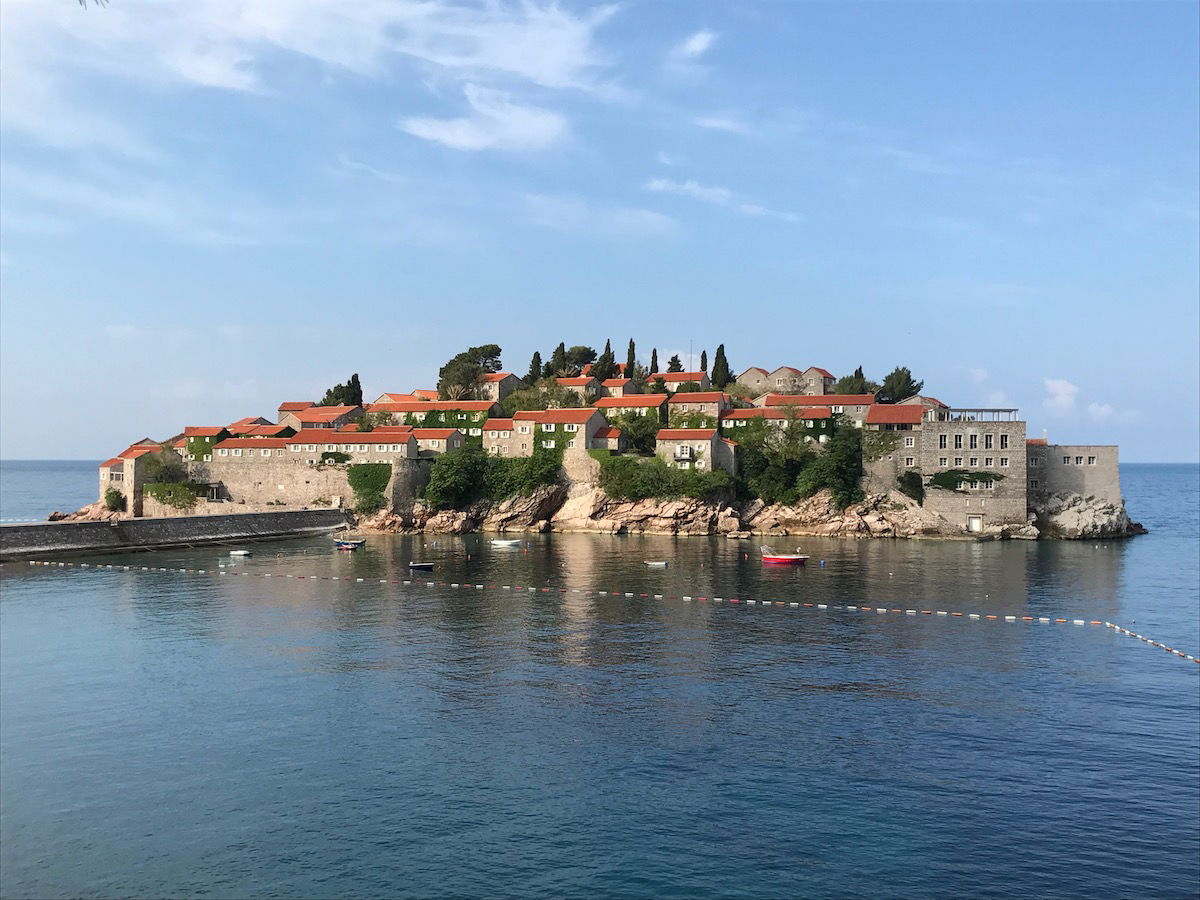 Aman Sveti Stefan in Montenegro, where we went on our engagement trip
We're getting married this September
We're getting married in late September, which we've known for a while. No, we're not having a big wedding, but rather just a small family ceremony in a place that's special to us. I know everyone is different in this regard, though personally the thought of a wedding ceremony is something that makes me incredibly anxious and uncomfortable. Add in the cost and effort required, and both of us are fine with not having one.
Really we're viewing this as a good opportunity to get the whole family together, because who knows how many more times an entire family can all be together in one spot.
Why we're not planning on having a honeymoon
I know this seems extremely backwards, and I keep going back and forth on this. You'd think the most exciting thing about getting married would be the honeymoon, especially as someone who is into travel and points. We could plan an epic round the world journey in first class using points. However, our wedding is only five months away, and I haven't actually looked at any award availability. Actually, we've both agreed we'd rather just not have a honeymoon.
Why? It's hard to put into words, but I guess what it comes down to is that I feel like a honeymoon is a lot of pressure. We're ridiculously, outrageously fortunate to travel as much as we do. I couldn't be more grateful for the "job" I have, and that flying around the world in first class and staying at some awesome hotels is part of that.
To me the concept of a honeymoon is to do something super-duper special that's once in a lifetime, where you take off two weeks and do something you'd otherwise never do.
Like I said, we get to go to some amazing places. In the past two years (or so) we've been to Bhutan, Easter Island, Longyearbyen, Hawaii, Italy, Montenegro, the Maldives, and the Seychelles (where I'm writing this from), just to name a few of my favorite memories. We have an amazing time no matter where we go, and I can't help but feel like a "formal" honeymoon would be setting us up for disappointment.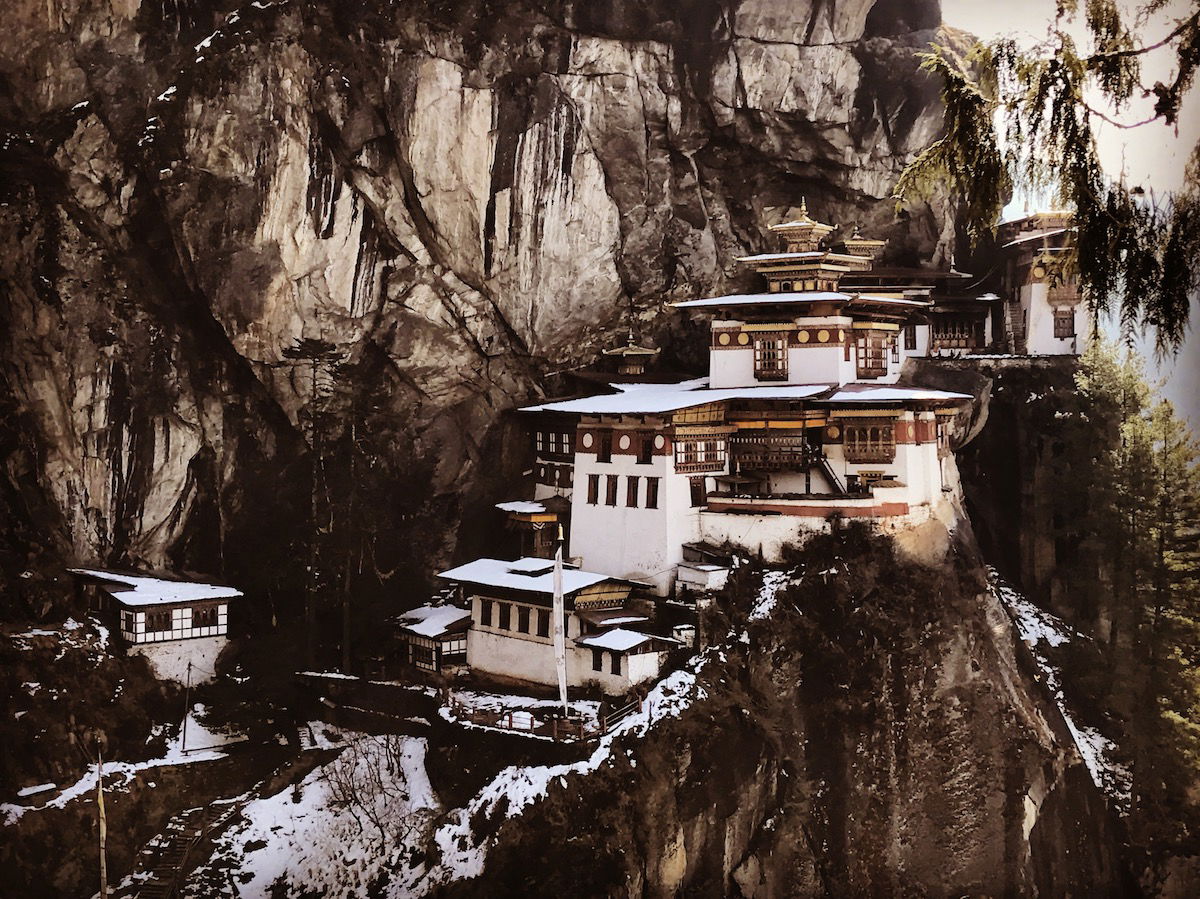 We visited Bhutan last year, and loved it
Don't get me wrong, there are so many things we still want to do, but I feel like if any one of them is designated as the honeymoon, then the expectations I'll set in trying to pull off a trip like this will be so high that it is likely to lead to disappointment. If a honeymoon is as awesome as every other trip we take, is it really that "special?"
I hope nobody takes this the wrong way. I love going places with Ford, and we've had so many memorable trips. I just feel like the challenge here is that we've taken so many trips together, and all of them have been special in their own way. Maybe what we could do to make it truly special is to actually take a week off and just spend it with one another, since we're always working while traveling (which we don't mind one bit, of course, since that allows us to do what we do).
Not to be crass, but perhaps the mental block I'm having isn't totally unlike those who choose to "wait until marriage," and in their mind they're building something up to be this great thing for years and years. When it happens, it's not necessarily bad, it's just not as amazing as they were expecting, because how can something live up to the expectations people had?
I'm curious what you guys think about this, especially those of you who have been on honeymoons. Are we crazy for planning on skipping this specially designated trip? For those who think we are really missing out, where should we go? The one thing that comes to mind is some sort of safari, as we still haven't ever done that…