Update: Berlin Brandenburg Airport has finally opened. Read a review of the airport here.
Anyone who has flown in or out of Berlin's primary airport, Tegel, would recall a comically outdated experience, in desperate need of an upgrade. Its unusual shape means the boarding gates are just metres from the taxi rank.
When it is not busy it is actually an extremely efficient airport as there is minimal walking required. But it has severely limited the city of Berlin's aviation growth.
So, in 2006 the German government announced the commencement of construction of a new airport to replace Tegel, named Willy Brandt Berlin Brandenburg Airport. Willy Brandt was both the leader of the Social Democratic Party of Germany and served as Chancellor of the Federal Republic of Germany (West Germany). The airport construction project is managed by German company Flughafen Berlin Brandenburg GmbH (FBB). The construction site is next to the low cost Schonefeld Airport it will also replace and I believe it will use their existing runways. The new airport was expected to overtake Dusseldorf as Germany's third busiest, behind Frankfurt and Munich.
When construction commenced the opening date was tentatively set for October 2011.
This airport is still yet to open more than 6 years after this date.
The more I researched the reasons for the delays as well as the rumours, the more ridiculous they became.
Strap yourselves in and here we go…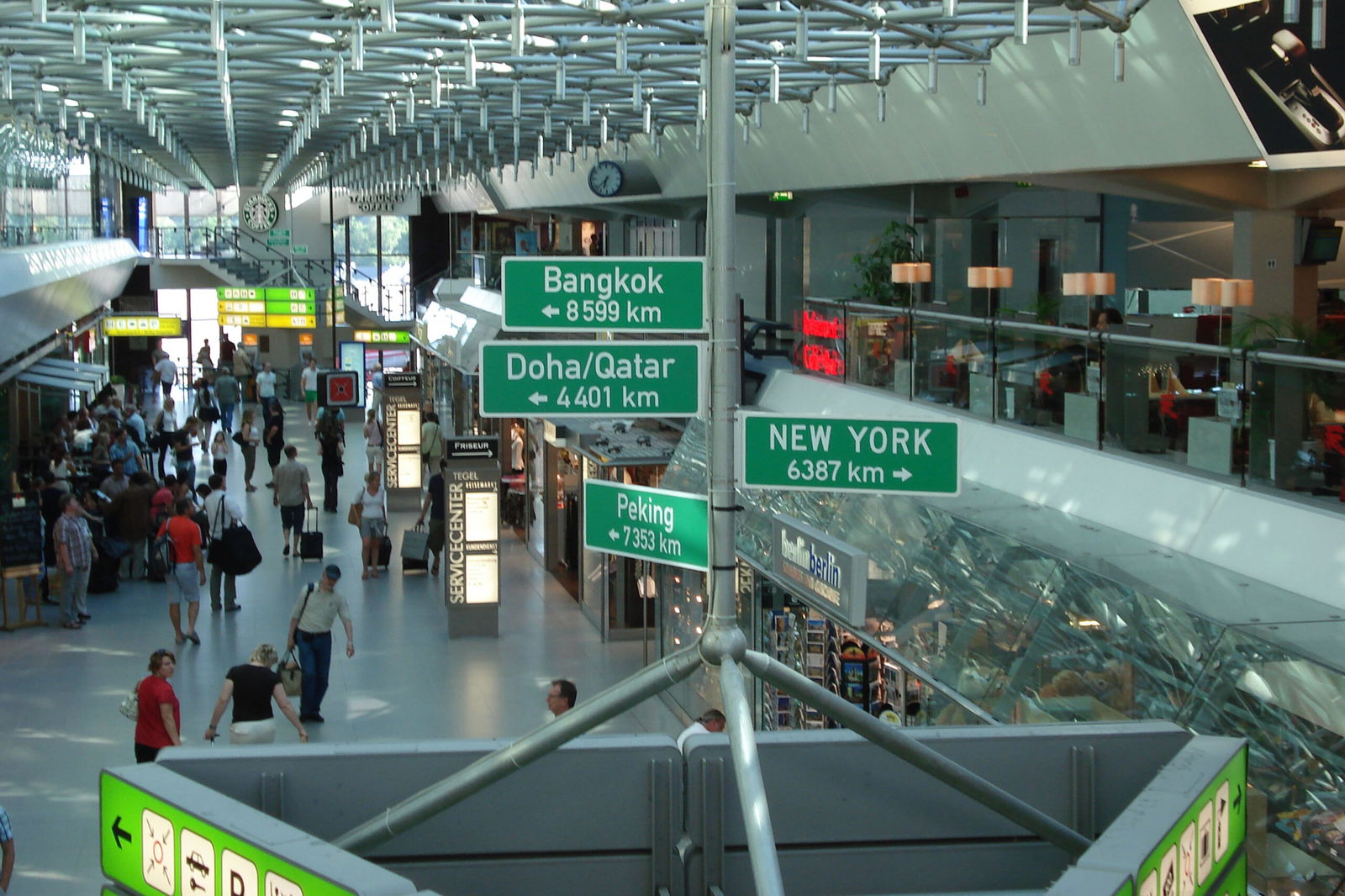 Delay 1 – Bankruptcy
In June 2010, the airport corporation, FBB, announced that the 'ambitious' October 2011 deadline for opening could not be met because of, among other things, the bankruptcy of the construction planning company, Planungsgemeinschaft Berlin-Brandenburg International.
The opening date was pushed to June 2012.
Delay 2 – Check-in desks and smoke exhaust
The 2012 opening date did actually look likely, with Berlin's Mayor claiming 'we are on schedule,' to the point that airlines amended their timetables to reflect operations to the new airport. The huge logistical exercise of moving so much infrastructure from Tegel (and Berlin's secondary, low cost airport, Schonefeld) to Brandenburg, within just a few days was planned, to ensure limited interruptions to commercial aviation to and from the city.
When an airport is replaced, it is normal to have a period of time where no flights operate to either airport so the infrastructure can be moved from one to the other. Understandably everyone wants that period to be as short as possible and it is usually only hours, rather than days.
There was a problem with the check-in desks in the new terminal. During real-world testing in the lead-up to the opening, each check-in counter was supposed to handle 60 passengers an hour, but staff members were only able to deal with half as many people.
The proposed solution to the check-in delays was to erect tents outdoors for passengers to check-in until additional permanent check-in desks could be built. Only those 'second-class' airlines who FBB described as 'ethnic,' would be subject to using the outdoor tents. German tenants Lufthansa and Air Berlin would be given preferential treatment to use the desks in the terminal.
I hope I don't need to explain how this would have looked to the rest of the world.
Less than a month before the June 2012 opening date, that date was postponed because of what I understand to be the primary, and most difficult issue to resolve with the construction of Berlin Brandenburg Airport. Safety inspectors discovered concerning issues with the fire safety and more importantly, with the smoke exhaust systems that had been built. Engineers determined that the fire protection flaps known as 'dampers' had been installed without a permit, or seemingly, common-sense.
The design had been to exhaust smoke during an emergency downwards, under the airport's floors.
The only reason this didn't work in testing is because smoke rises.
The opening date was pushed to October 2013.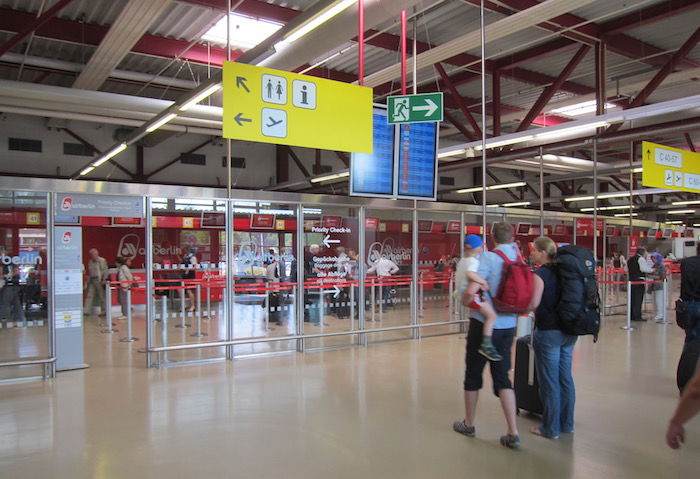 Delay 3 – Changes at the top
In January 2013 the opening date was pushed to at least 2014. There were several personnel changes at FBB, both voluntary and involuntary (read between the lines on that one!). The CEO of FBB was sent packing. For some time, the board of directors had been run by two politicians who had no experience in airport construction — Berlin Mayor Klaus Wowereit and Brandenburg State Premier Matthias Platzeck. The airport's former technical director Jochen Grossmann is also accused of having accepted $680,000 in bribes and is now facing corruption charges.
In 2014 a public tender was announced for any European company to bid for the planning and construction coordination of the airport.
No useful offers were received.
In 2014 it was revealed that Alfredo di Mauro, the chief planner for the airport's fire protection system, was not a qualified engineer but an engineering draftsman. He admitted this, saying everyone thought he was a proper engineer and 'he didn't contradict them.'
His mistakes have cost hundreds of millions of dollars to fix.
In 2015, Imtech, one of the most important construction companies on site at Branbenburg Airport, files for bankruptcy.
2014 and 2015 came and went, and the airport remained closed.

Delay 4 – Transport certification
In May 2016 the FBB realised that official certification for their new underground station servicing the new airport would not be obtained in time for the tentatively scheduled 2017 opening.
FBB's press spokesman was fired just four months into the job, after giving an interview suggesting serious fraud, corruption, and millions of Euros had been wasted in the planning and construction of the airport.
The opening date was pushed again.
Delay 5 – Tenancy issues
In 2017 Air Berlin filed for insolvency and then ceased operations.
This created yet another headache for FBB — they had lost their biggest tenant before the airport even opened. Lufthansa did promise to take over some routes abandoned by Air Berlin but would retain their major hubs at Frankfurt and Munich, rather than building one at Brandenburg. The third biggest tenant, easyJet, did not offer connections.
This meant no airline would operate a connecting hub at Brandenburg, raising questions about why Berlin needed such a huge airport so far from the city, if all passengers would have to make the fairly long journey to or from the airport for every flight. It's not unusual for major airports like Tokyo Narita to be located a long way from the city they serve, because when plenty of passengers are connecting, the proximity doesn't matter as much.
This led to the citizens of Berlin calling for Tegel to remain open even after Brandenburg was eventually opened and become a smaller 'city' airport for time-poor business travellers, much like London City Airport is to London Heathrow.
For point-to-point flights on small aircraft on a reduced scale, Tegel would remain a sensible option, especially if all larger aircraft moved to Brandenburg.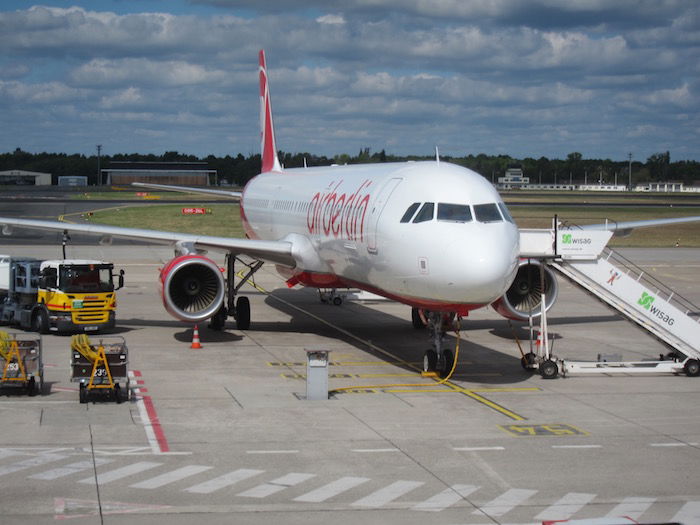 Delay 6 – More safety concerns
In 2017 a complete review of all of Brandenburg's safety controls was undertaken and revealed alarming flaws, especially in relation to smoke control and exhaust (again), as well as sprinklers and fire detection.
The level of problems means that the airport may not open until 2022, although the latest tentative update from airport officials is October 2019. This date seems ambitious.
(Update: In November 2019 it was announced that the airport will/may/should open in October of 2020, and Lufthansa has scheduled flights out of the new airport as of November 2020)
Construction costs have blown out to more than seven billion euros.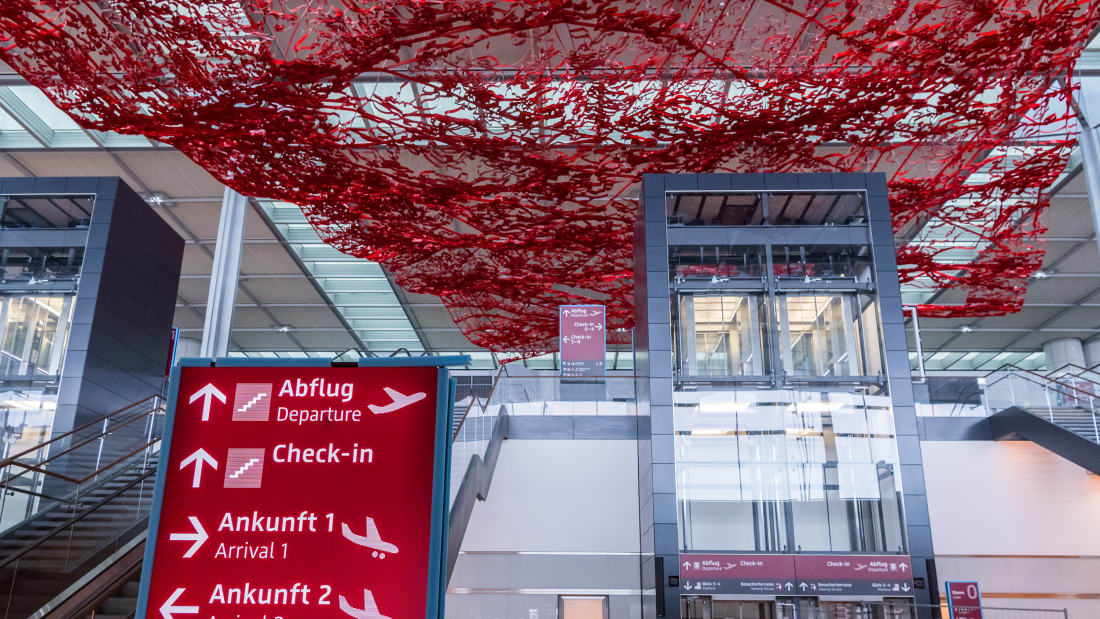 Why this is such a big deal
Germany and Germans are known around the world for their 'German efficiency.' They just get things done and done properly. They should not have had so much difficulty constructing their capital's airport. Frankfurt and Munich are enormous, yet run like clockwork. The opening date has been delayed by more than 6 years already, and it could be several years more before there is any opening.
There have been endless stories and rumours circulating about corruption and embarrassingly poor planning; including reports that:
90,000 metres of cables were incorrectly installed
4,000 doors were incorrectly numbered (surely an airport wouldn't even have this many doors?)
Several escalators were too short
There still aren't enough check-in desks
FBB planned to have hundreds of nightclub bouncers stationed around the airport 24 hours a day to sound alarms manually and open doors to exhaust smoke given the automated systems could not do so
The airport will need to be extended as soon as it eventually opens to keep up with demand
3,000 smoke detectors went missing
750 display screens that were switched on 6 years ago in readiness for the first opening date have already reached the end of their lives and need to be replaced before the airport is even open
Thousands of light bulbs run non-stop because officials can't work out how to turn them off
Hundreds of freshly planted trees had to be chopped down because they were the wrong type
Every day, an empty train goes five miles to the unfinished airport to stop the tracks from getting rusty
The man who filed a claim for 60 million dollars in damages suffered by Air Berlin due to the continued postponed opening in 2012, Hartmut Mehdorn, who described the airport as "a huge embarrassment for Berlin, and the whole world is laughing at us now," then went on to become the CEO of FBB
Willy Brandt's family have requested his name be removed from the airport, because they do not want his name to be associated with such a disaster
Flight paths and sound protection zones were incorrectly calculated
The emergency line to the fire department was faulty
The airport's roof was twice the authorised weight
I understand the smoke exhaust design failures are both the most concerning, and most difficult to fix. Given the delays and costs, in hindsight back in 2012 maybe they should have just torn down the terminal and started again.
FBB doesn't seem to be any closer to opening now than when they first discovered the problems.
At least now it seems like the proper governmental authorities and management are involved and can try and minimise the additional cost and time delays.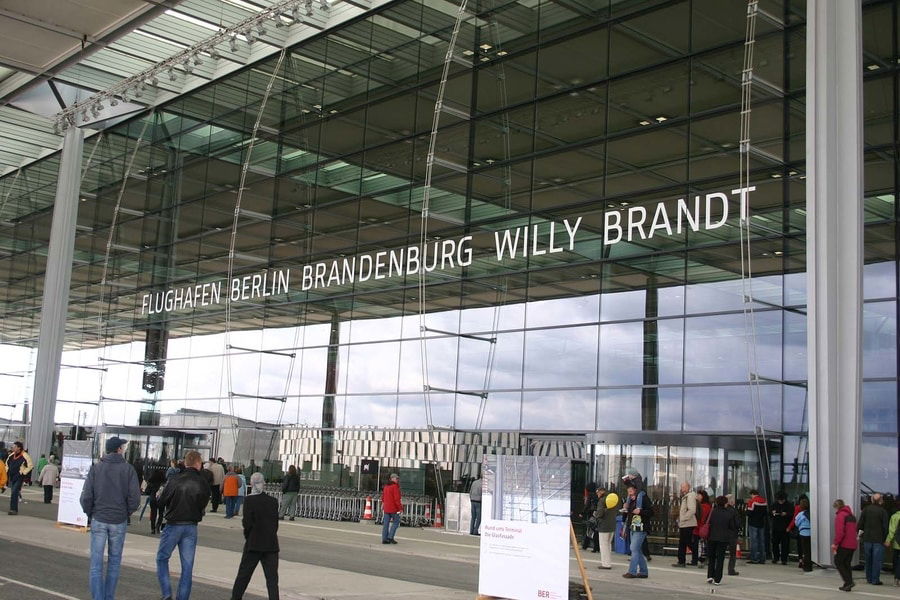 Bottom line
I feel sorry for Berlin as a city — this has been both a worldwide embarrassment and a severe hindrance to their economic and tourism growth for what is a wonderful city with a difficult history.
I look forward to being able to fly into Brandenburg Airport, but would not expect to be able to do so for at least the next two years.
In the meantime, Tegel strains under the pressure of operating as an airport that was supposed to be closed years ago.
When do you think Brandenburg Airport will open?