One of the worst things about being a frequent flier in London is the frustrating 'Air Passenger Duty' Tax, which the UK Government imposes on all flights leaving the UK as follows (from 1 April 2018):
Shorthaul economy: 13 GBP
Shorthaul business: 26 GBP
Longhaul economy: 75 GBP
Longhaul premium (business class and first class) : 156 GBP

(Shorthaul is for a flight of less than 2,000 miles in length, longhaul is for a flight of more than 2,000 miles)
The worst thing about this is that it is also applied to award tickets, meaning your 'free' flight can suddenly become quite expensive. For this reason, while I've flown into London on longhaul premium flights plenty of times, I've never actually flown out of London longhaul premium because I can't abide by paying for this absurd tax.
This does mean missing out on the 'divisive' British Airways Concorde Room and 'impressive' Virgin Atlantic Clubhouse, which is frustrating, but I can't justify 156 pounds for lounge access no matter how good the lounge is.
Direct premium flights are also usually expensive, because of the demand and convenience for high-paying business travellers.
'Ex-EU'
Fortunately there is a solution, although it is not ideal.
Longhaul flights departing from mainland Europe are usually significantly cheaper as there is no APD payable (on a revenue or award ticket), even on British Airways, meaning you would fly via London anyway.
Qatar Airways regularly has extremely cheap business class sale fares from Scandinavia (especially Oslo) to Asia and Australia, from as low as 1,000GBP vs. often double that if leaving from London instead.
So I've used this trick several times to save significant money, usually flying from Germany. Using multi-city ticketing options, or open-jaw award tickets, I can often fly back into London directly for the same price, as remember, no APD is payable on flights to London.


The problem with 'connecting'
I need to book a 'positioning' flight from London to my European origin city to commence my 'ex-EU' journey. This can usually be cheaply done either using 4,000-4,500 British Airways Avios as a Reward Flight Saver, or using one of the dozens of low cost European carriers to get there. If I'm positioning on Airline A and then flying on with Airline B and those two airlines are at least interline partners, I may be able to check any luggage all the way through to my final destination.
But the bookings are still on two separate itineraries, which means there's no protection if the first flight on Carrier A causes me to miss the first flight on Carrier B.
Even if I was positioning on British Airways and then flying on with them (say LHR-AMS // AMS-LHR-SFO return), if I had booked the LHR-AMS leg separately to take advantage of the ex-EU no-APD discount, British Airways would not assist me even if their delay on the LHR-AMS sector caused me to miss my AMS-LHR sector, because I booked them separately.
If you hold British Airways (or oneworld) status they may take mercy on you and move you onto the next flight.
However if you do not hold serious status I would not be confident that they would give you any assistance, instead telling me 'you should have just booked a flight from London), as it would be fairly apparent that I had picked this bizarre routing to save money and get around the APD.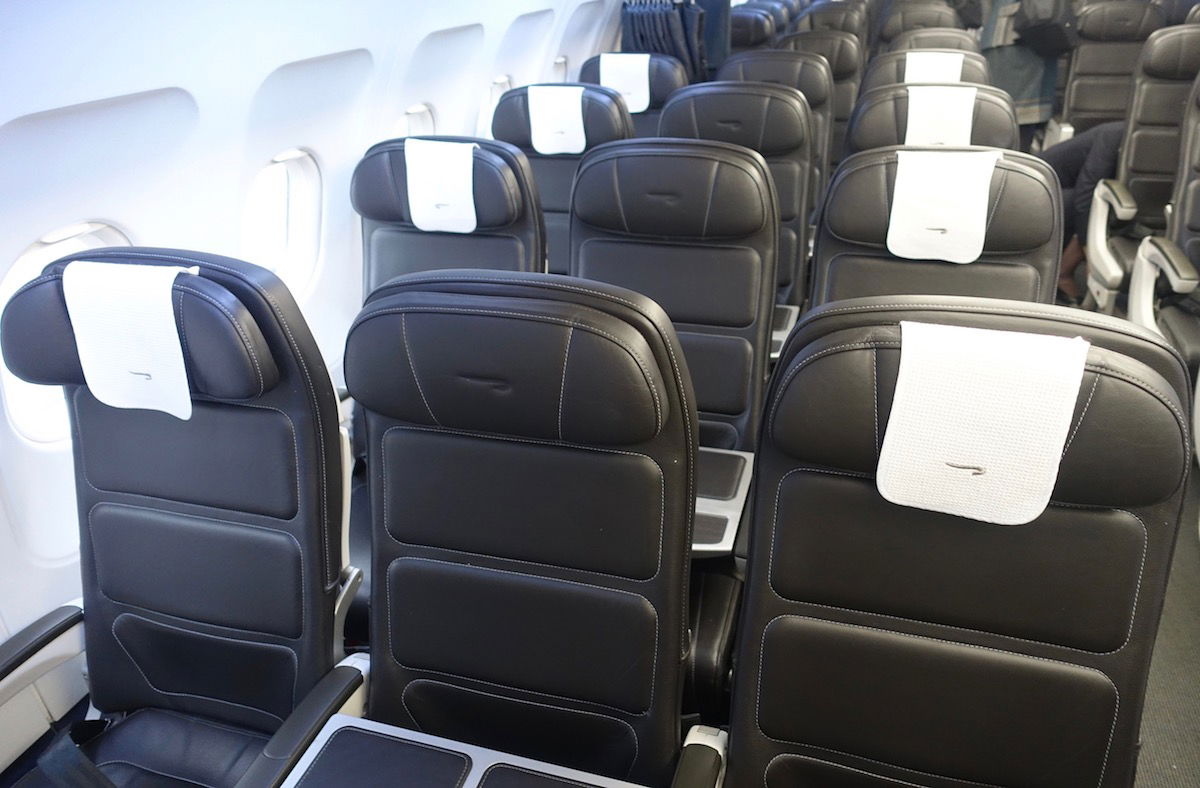 The solution
The easiest way to avoid the chance of a missed connection on a separate itinerary is to build in a sufficient buffer/contingency between Flight 1 and Flight 2 to minimise the chance of anything going wrong.
And the level of buffer will depend enormously on your level of risk acceptance, the airport you will be connecting at, the weather and time of year, the airline's punctuality, and so on and so on and so on.
There are 100 different factors you cannot control that could affect your ability to make this connection.
Ideally I would allow 24 hours. As these are separate tickets there are no rules about maximum transit times — you could have a week if you wanted to. A 24 hour buffer would allow you to even experience a new city, which I'm always supportive of!
However, while premium revenue fares from Scandinavia can be very affordable, accommodation is not. You may well end up spending more than the APD amount on an Oslo hotel, and if you add to that the cost of the positioning flight, it could cost you more than you are saving.
If your flight was leaving Oslo at, say 8pm you may be comfortable with a positioning flight arriving that same day, perhaps at midday. I'd be comfortable with this level of risk. It allows some time for contingencies.
But what if your flight is leaving Oslo at 11:30am? There may be a flight leaving London that morning at 6am but it may not land until 9:30am. That only leaves a 2.5 hour buffer which, for me is too risky. There's too much chance something could go wrong and not enough buffer.
Especially if this was during winter, which can play havoc with flight reliability.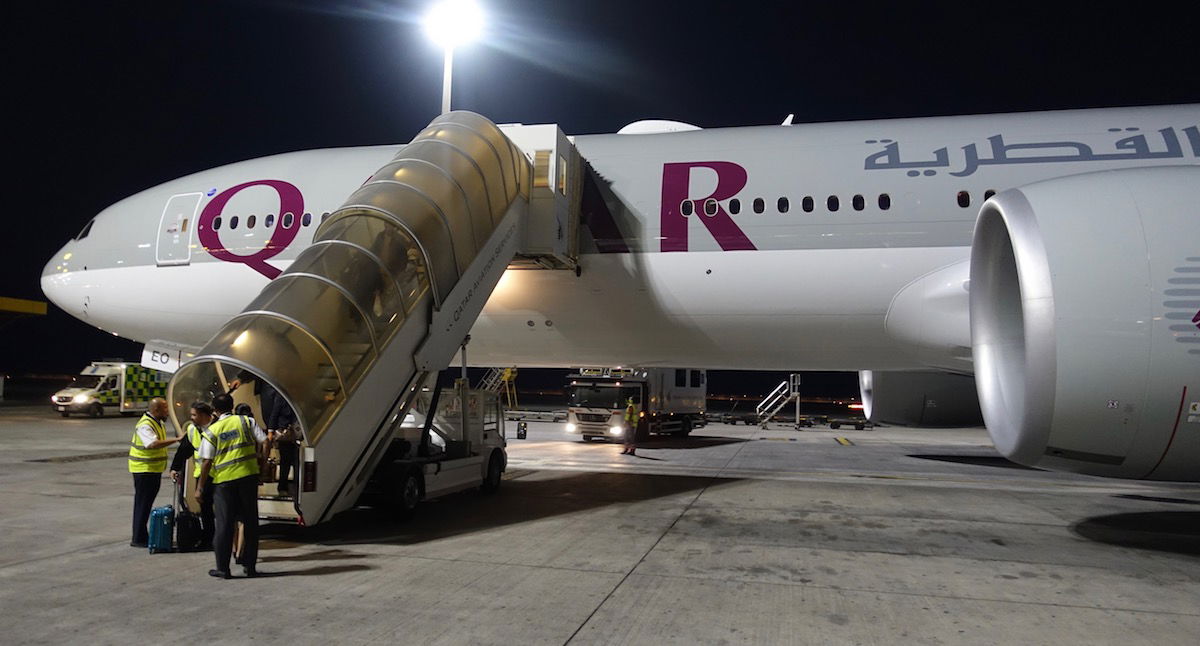 A humorous alternative
I've never actually done this myself, mostly because I don't think I could keep a straight face with the crew (as I'll explain in a bit), but hardcore British Airways Executive Club status runners often use a technique called an 'immediate turn.' Using the cheap BA AMS-LHR-SFO example above, these members will determine which BA plane will operate the AMS-LHR flight, and then separately book that same plane from LHR-AMS where the members, like the plane (and crew), will immediately turn around and head back to London.
Most British Airways short-haul flights are same-day returns from London to mainland Europe, where the plane 'turns' in Europe and then heads straight back to London.
The rationale with this is, that not only does it require the minimum amount of time to position (as there is almost no buffer), if there is a delay with the plane operating the LHR-AMS flight, then there will be that same delay on the AMS-LHR flight and they won't miss that flight. This means the best way to make it onto that connecting flight, is to already be on the plane as it flies to the mainland Europe airport.
The passenger isn't allowed to remain on the plane, despite having a ticket for the return leg. But they would usually be traveling Hand Baggage Only, and would have already checked in online for the next AMS-LHR flight, meaning they can go through transit security with their onward boarding pass and head straight back to the plane where boarding may have already commenced. They are then subject to the double-take the crew is likely to give them and a possible question of 'weren't you just on the flight from London?'
Humorous answers could include:
'I don't care for the weather here'

'This place is so five minutes ago'

'I think I left the stove on'
or more accurately:
'I'm doing an immediate turn to position for an ex-EU premium cabin Executive Club status run to avoid the UK APD'
There's even a dedicated FlyerTalk thread listing the process and ease of doing an immediate turn at every single European airport that BA flies to (which is a LOT).
My risk level
I don't mind taking the odd risk when traveling, which has led to some fantastic adventures, but I'm also terrified of losing an entire carefully constructed premium fare because of a missed connection. I've never tried an immediate turn, although I'd probably be more comfortable trying this than building a buffer, provided I was familiar with the transit process at the airport.
I'm comfortable with overnight 'buffers,' and for same day connections I'd be happy with at least a 6 hour buffer, provided it was a time of year with reliable weather and not any major holiday period.
During peak winter or school holidays I'd want at least 8 hours.
In Shanghai last year I allowed 6 hours for this and it was ample time, even allowing for the fact that the transfer desk could not issue my Qatar Airways boarding pass, so I was required to go through immigration on a 'transit without visa' landside, obtain my boarding pass with Qatar, and then head airside.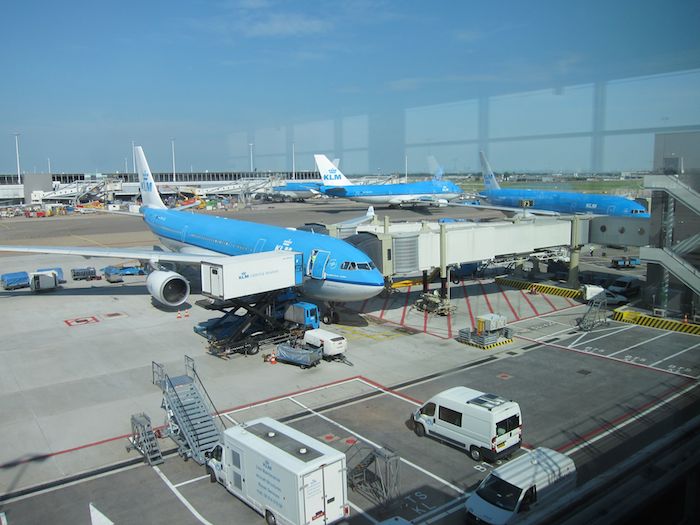 What you can do to minimise your risk
Short of booking the flights as one itinerary there is no fool-proof way to completely protect yourself, even with an immediate turn.
You could be bumped from that first flight for example, or the airline could decide to use another frame to operate your return service because your first flight is so delayed. Where you have a buffer you are comfortable with you can assist yourself by doing the following:
Taking your first flight with a full-service carrier with plenty of flights on that route that day;
Taking your first flight on an airline you have status with as they will be more helpful if something goes wrong.
Monitoring the performance of your first flight on something like Flightradar24, to be certain how reliable it is at that time of year;
Travel Hand Baggage Only so you do not have the added step of having to check in luggage;
Reading up on transit procedures in case you are pressed for time when you land; and
Notify cabin crew on your first flight if you are delayed and may miss your connection (they will not have this information if you booked separately).
Bottom line
The savings that can be had by positioning to start a flight can be huge and well worth the hassle in positioning. But the stress of potentially missing your unprotected connection is also huge.
I haven't had any disastrous positioning experiences yet (touch-wood!), but that is largely due to the risk assessment I make before deciding to do it.
What buffer do you build in between flights on separate itineraries?