WOW Air has been growing at an astonishing rate. This ultra low cost carrier operates flights to Europe and North America, via its hub in Reykjavik, Iceland. Its low cost base and extremely bare bones fares allow them to offer some of the cheapest transatlantic fares we have ever seen.
WOW began by operating economy-only Airbus A320 and A321 narrow-body, ultra high-density aircraft. As they set their sights on destinations on the West Coast USA and Miami, these were beyond the range of their narrow-body aircraft so they introduced larger, longer range A330s.
This has allowed WOW Air some flexibility with seating, and they installed some 'BigSeats' which are akin to domestic first class seats you would find on traditional US carriers. In the same way that Spirit offers their Big Front Seats, you could pay extra for a larger seat, but every other part of the experience was the same, i.e. you have to pay for it.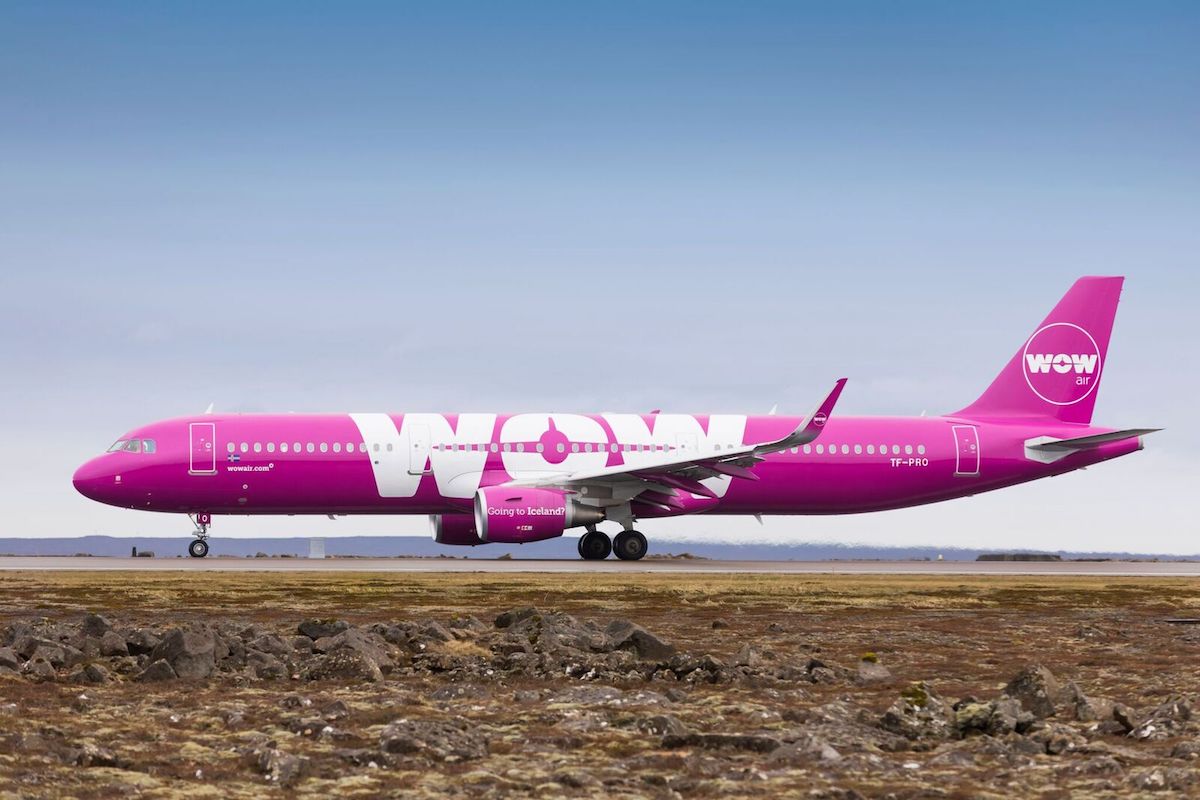 WOW Air has now launched what they are describing as 'WOW Premium' fares to entice business and other higher-yield travellers. These will be available on routes from San Francisco, Los Angeles, and New York to Iceland, Amsterdam, Paris, and London. WOW Air describes these fares as being:
Affordable
While premium fares are considered luxury purchases by most travelers, our WOW premium fare is a far more affordable option than what you'd expect, with prices going under 200 euros. With WOW air, traveling premium is now both a comfortable and economical way to go. Now that's just plane smart.

Flexible
WOW premium includes cancellation protection and no change fee which we all know is a safer choice for businesses and frequent flyers. For those last-minute changes to your plans, it's a relief to know that you can change your ticket to a more convenient time should the need arise. With WOW premium, you don't really have to worry about it.

Abundant
With 2 checked bags, a carry-on bag and a personal item, you should have no problem packing and getting your baggage comfortably back and forth, well unless you're a traveling salesman of course dealing in oversized garden gnomes and going on a month-long sales trips in the UK. In which case, good luck to you!

Saving time
Skipping the lines at the airport is definitely a plus with our priority boarding and Fast Track through security at KEF. Time is money and nobody needs more lines in their life.

Comfortable
Our premium fare includes the BigSeat, our large, coveted, lounge-like seat. This extra wide and comfy option comes with added legroom and leans back, giving you that super relaxed feeling on board. The BigSeat is a real treat for tired travel legs!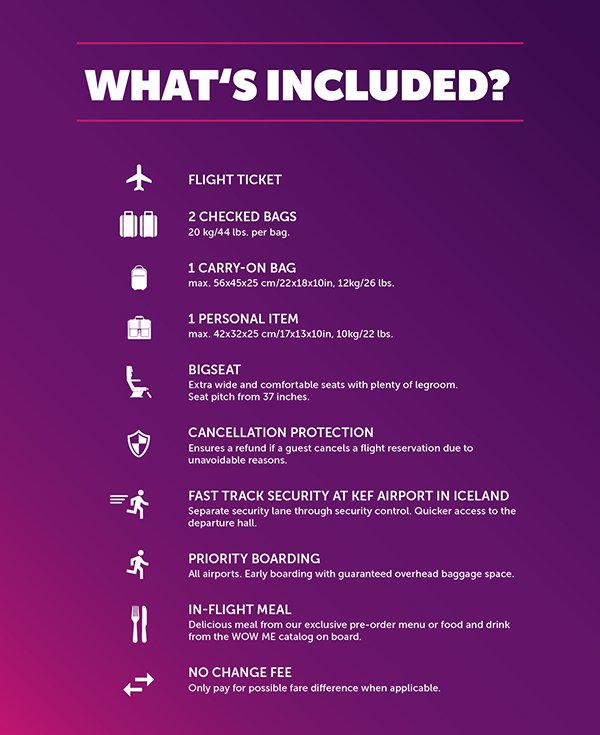 What this really means
It's important to set your expectations correctly with an offer like this. This is not premium economy in the way you would expect 'proper' premium economy from the likes of Virgin Atlantic or Cathay Pacific. It's also not going to be quite at the level of a low cost premium economy, like what Norwegian offers on their 787s.
It does have certain benefits, like plenty of checked luggage, and flexibility to change or cancel a ticket, that you may not get with a major carrier's cheapest premium economy fare. Note fast track security is only available at their Reykjavik hub, not at any of the other European or American destinations.
The best way to think of this is that it is all of the optional extras included for a discounted price. I'm not sure there would be a situation where I would want to pay for every single optional extra on an ultra low cost carrier.
While WOW Air can offer extremely low base fares, the optional extras very quickly add up. It's unlikely, for example, that anyone would travel without any checked or hand luggage at all, so there will always be additional costs even if you don't care where you sit or don't eat or drink anything onboard.
For this reason, I do get frustrated at these carriers advertised prices, as it's virtually impossible to 'only' pay that price.
Comparing the offers in the market
I picked a random date to test their pricing from Los Angeles to London (all airports), return in July for a week. The cheapest prices, per person were as follows:
WOW Premium: $1,690 (via Reykjavik)
British Airways Premium Economy: $1,750 (Direct)
Norwegian Premium: $1,975 (Direct)
Each airline offers slightly different terms and conditions, especially relating to change and cancellation fees and baggage allowance, but at these prices I would definitely be choosing a proper premium economy product for roughly the same price over WOW's 'every single thing included but it's still ultra low cost.'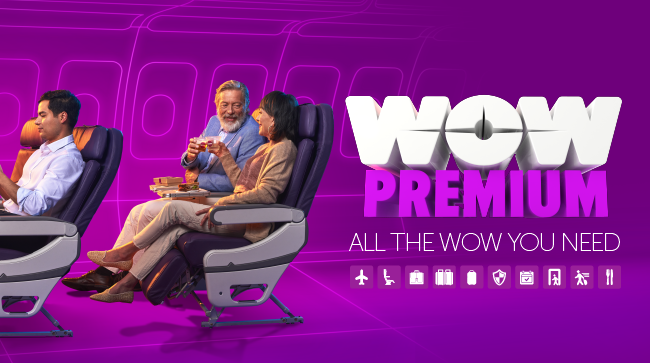 Bottom line
More choice is always a good thing and I applaud WOW Air for offering this option to travellers. If you're looking for every included extra at a cheap price and your expectations are set correctly, definitely consider it.
But check other carriers first, as this will not be a 'proper' premium economy in the way you would expect it from other carriers.
Have you flown WOW Air? Which carrier would you choose at this price point?