Yesterday I wrote about how Air Belgium just pushed back their launch by over a month. The airline was supposed to begin flying between Charleroi and Hong Kong as of April 30, though they now pushed that back to June. This seems to be because they didn't get permission to overfly Russian airspace (minor details), and also because they just didn't sell enough seats to make it worthwhile.
My assumption all along has been that Air Belgium's management does indeed intend to operate an airline, even if the business model is questionable. This is in contrast to some other 30 year old startup "airlines" that clearly don't intend to ever fly.
What I really can't wrap my head around is how amateur this airline is, especially given that it's run by people with experience in the industry. Back when I first tried to book my ticket, their online form wasn't even set up correctly to accept US credit cards.
Now they've informed me that my flight is canceled. The email they sent me yesterday said that their "team will call [me] as of tomorrow to explain these proposals and discuss which one [I] prefer."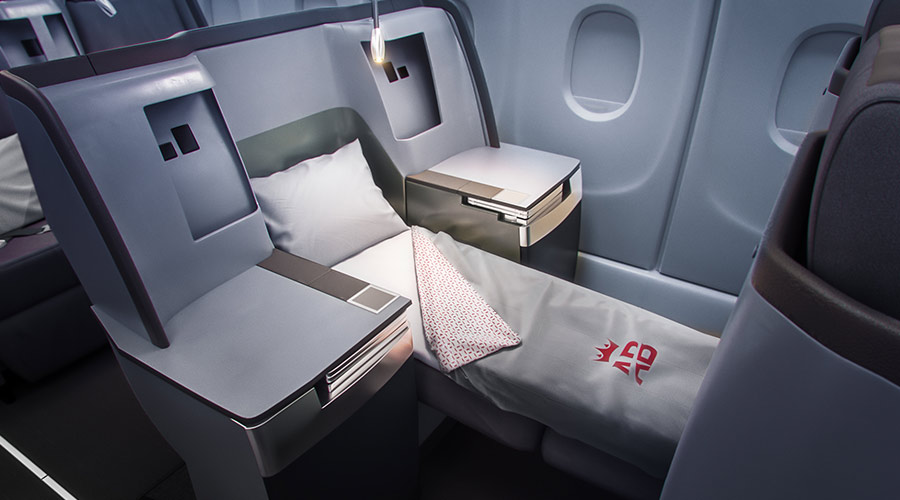 If I knew they'd call me today then I'd just wait, but "as of tomorrow" sounds to me like they might call me tomorrow… or the day after… or maybe after the weekend… or something. Today is Thursday, tomorrow is Friday, and then it's the weekend, and I suspect this is a Monday through Friday operation.
So I wanted to reach out to the airline to discuss options, since I need to make plans, as I'm set to leave in a couple of days.
First I looked through the email they sent me, figuring there would be a phone number or something there. After all, I've just been informed that my flight in a matter of days has been canceled. Nope, there wasn't one.
Then I went to Air Belgium's website looking for a customer service phone number. They don't have one of those either.
Then I tried to send a message through Air Belgium's online "contact us" form. After submitting it, I received a message saying "unable to send email," and to "contact the site administrator if problem persists."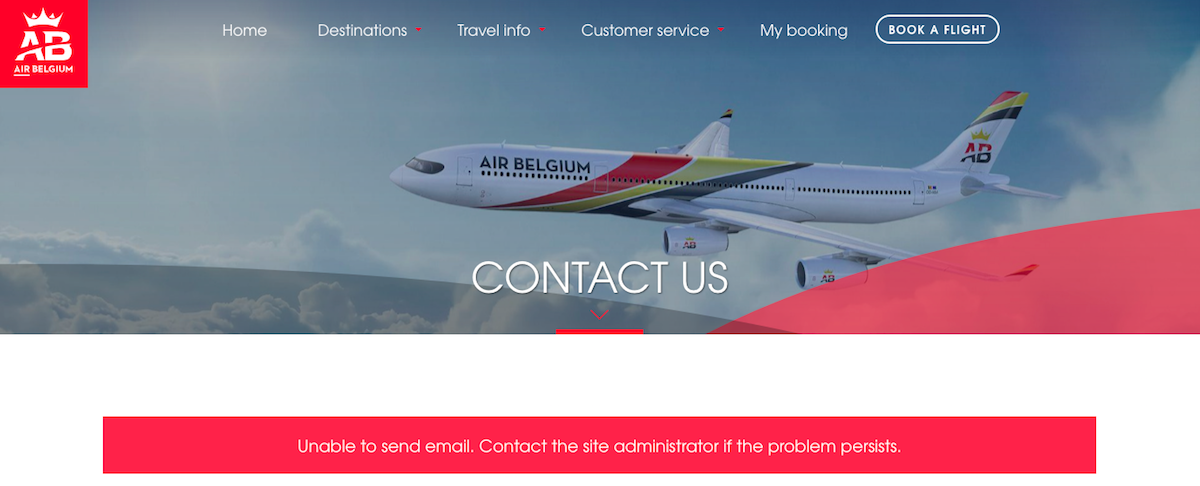 Fortunately they list an email address on their website — [email protected] When I sent an email there, I got the following message, basically telling me to not expect a response:
Many thanks for your email and interest.
Due to the very high number and variety of messages being received on [email protected], we're unable to provide a timely process and response. We apologise for the inconvenience.
If your message is about employment opportunity and applications, please apply solely on the job posting through airbelgium.com.
If your message is about other types of inquiries, we will do our utmost to respond but bear in mind that this may take some time.
Thanks a lot for your understanding.
So an airline cancels their flights just a few days before they're set to launch, and they don't even give customers a way to contact them?
Well this should be a fun adventure! I feel like this is my La Compagnie experience from a few years ago all over again.
This all makes me wonder even more what kind of an alternative flight they'll offer me. Cathay Pacific business class from Brussels to Hong Kong seems like the most appropriate alternative, though I'm starting to think that maybe they'll rebook me on Pegasus Airlines to Istanbul, then Nile Air to Cairo, and then Lufthansa Cargo to Hong Kong? 😉
On another note, initially the airline was supposed to operate 4x weekly flight. Now they've pushed back the inaugural to June, though it looks like they'll only offer 2x weekly flights for the month, as flights two days per week are listed as "sold out."