Update: Read my full Turkish Business Class A330 Seychelles To Istanbul review.
Hello from Istanbul! I just flew Turkish from the Seychelles to Istanbul, which was a 7hr40min flight.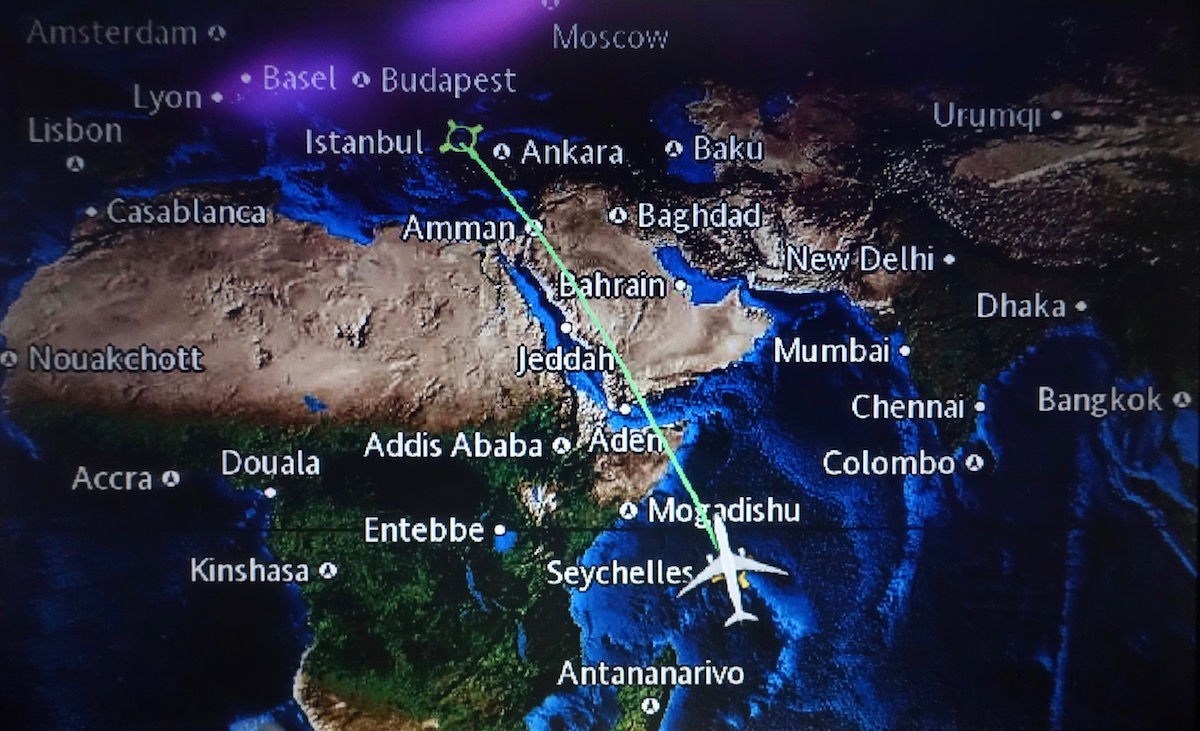 In this post I wanted to share my initial impressions of the experience, and then I hope to publish my full review soon. Turkish flies to more countries than any other airline in the world, yet I've only flown them once in business class, and that was years ago (many moons ago I flew them in first class, when they briefly offered that cabin — good times!). So I'm very excited that I finally have the chance to try them again on a couple of flights (I'm connecting back to the US from Istanbul).
This flight was operated by an A330, and Turkish Airlines has about as many A330 configurations as they have A330s. Some have regional seats, some have angled flat seats, and others have flat beds. My particular flight (and a few of the other Indian Ocean routes) was operated by an A330 that used to fly for Jet Airways, so arguably it's their best A330 configuration. I flew in a similar configuration on Air Serbia, as they also lease planes from Jet Airways.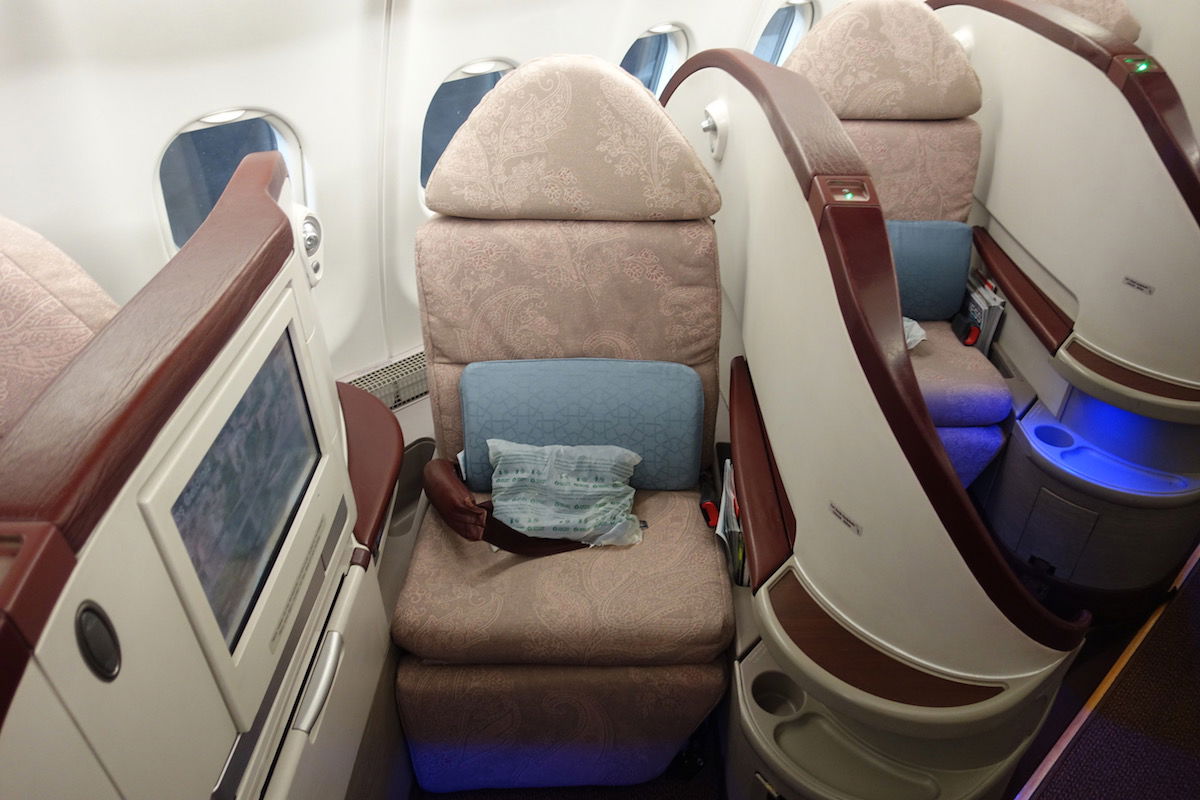 The plane had a total of 30 business class seats, in a 1-1-1 configuration. While the cabin wasn't especially modern or well maintained, it was still comfortable.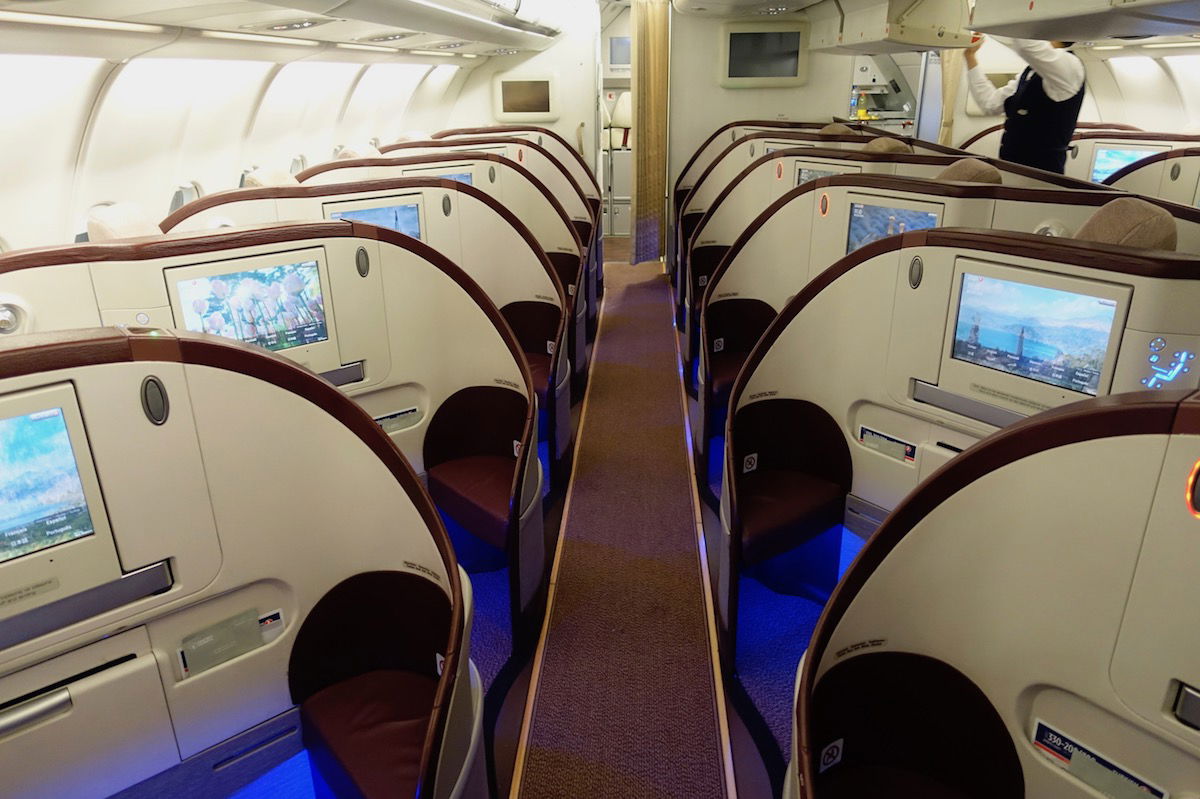 But my gosh did I fall in love with Turkish's soft product. It's not necessarily that Turkish offers the most sophisticated or polished experience, but everything about the experience was so well intentioned, and so Turkish. I love how much of their culture the put into their product, in terms of the food, hospitality, and more.
This was a 7hr40min redeye departing late at night and landing in Istanbul at 3:30AM, and despite that there were two excellent meals, both served efficiently. The quality was great, and again, I loved how aspects of the experience always reminded you that you're on Turkish.
The first meal started with drinks and hazelnuts.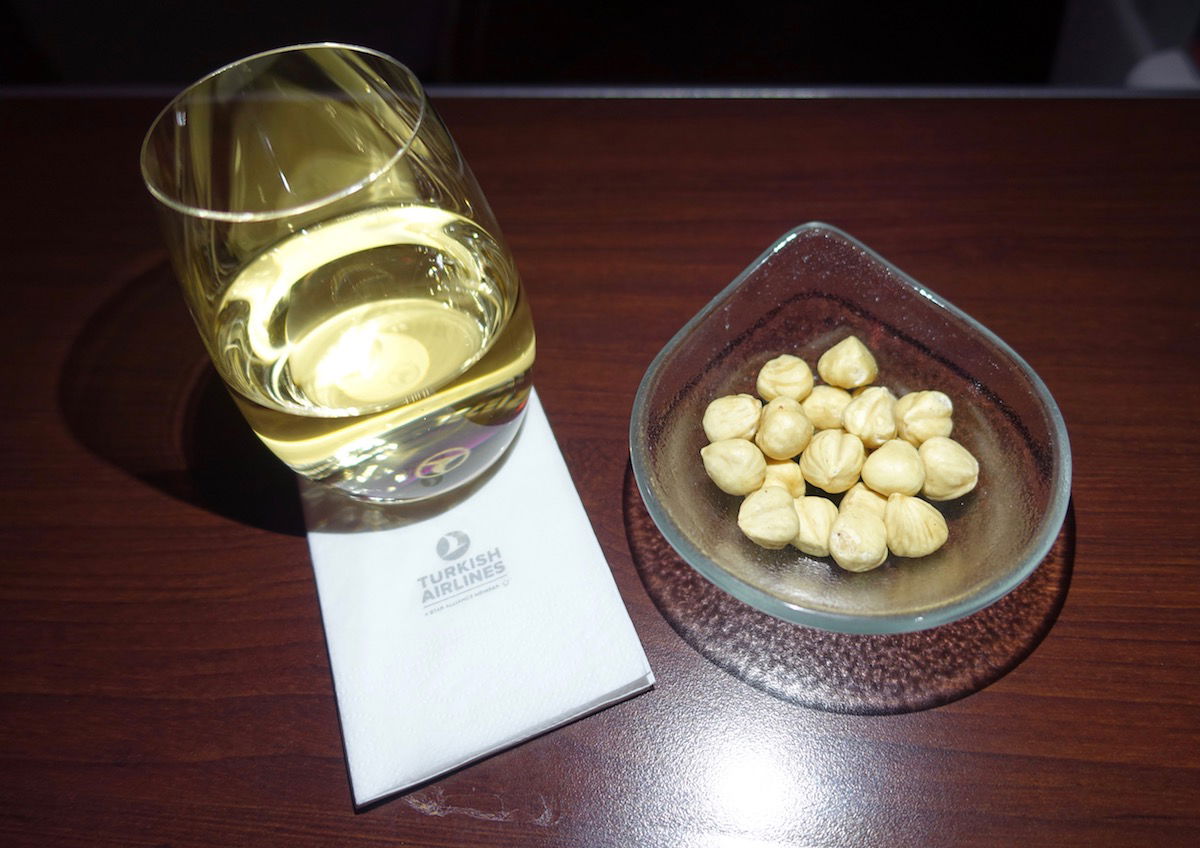 Then the starter, salad, cheese, and dessert, were all served on one tray. This included roast beef with avocado, a salad, a selection of cheese, and tiramisu.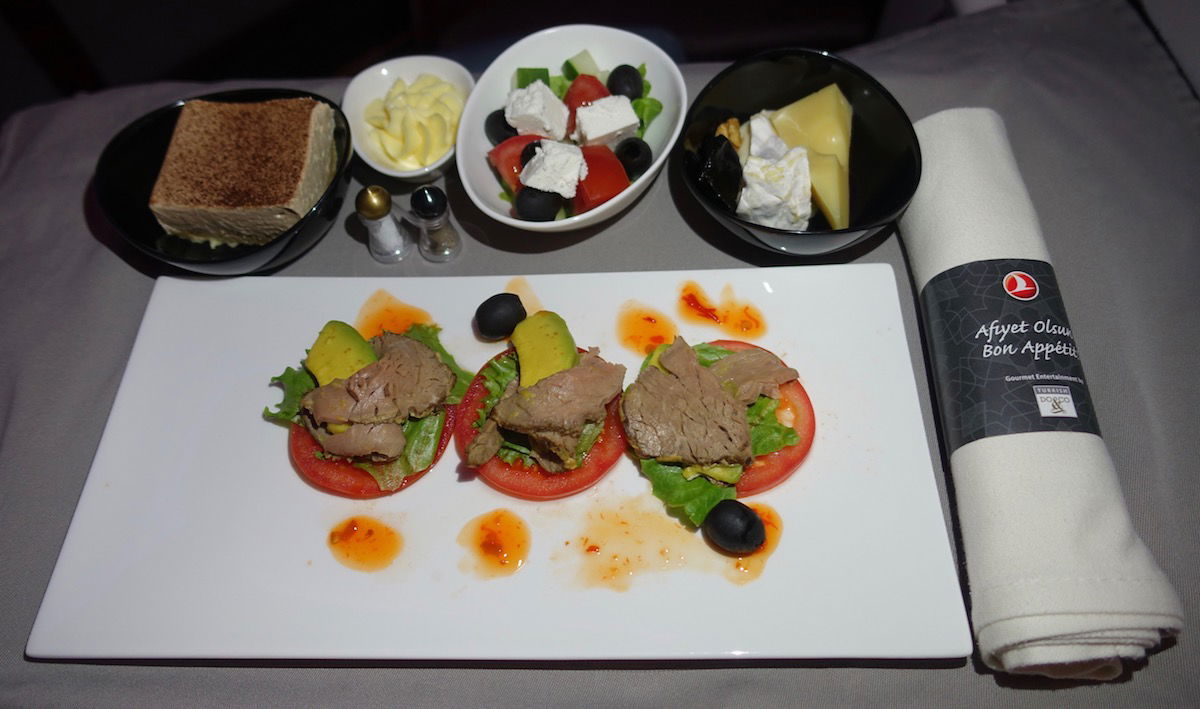 For the main course I ordered grilled fillet of job fish.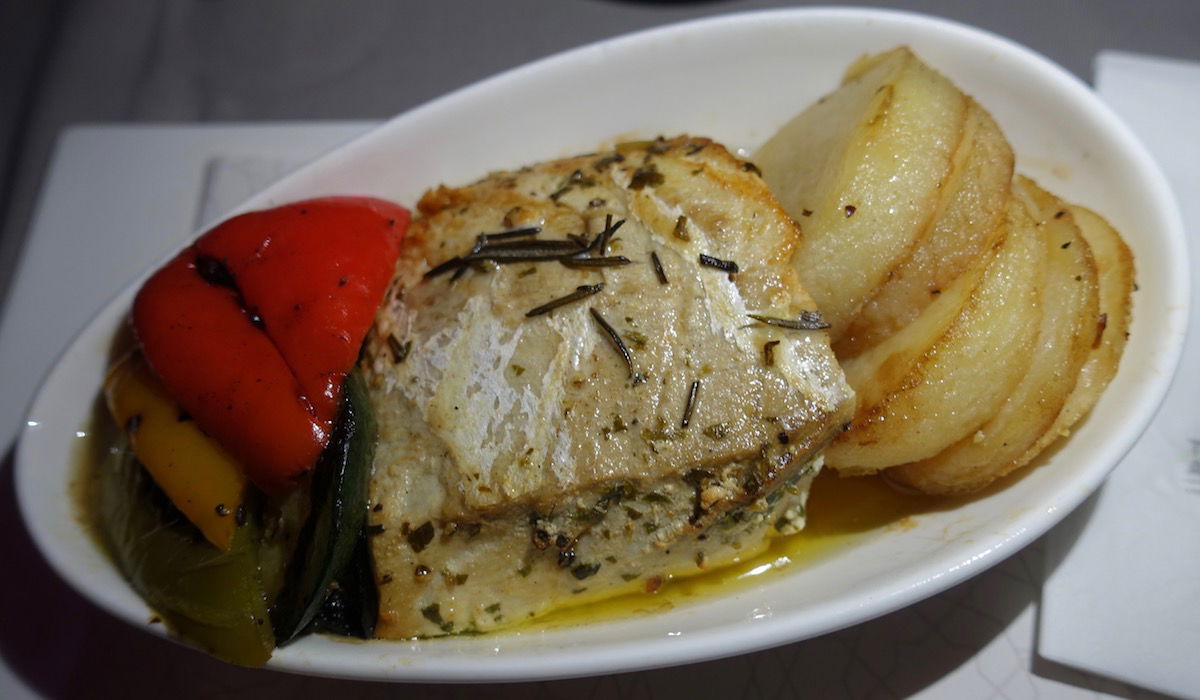 Then breakfast consisted of fresh fruit, an omelet, cheese and veggies, and a croissant.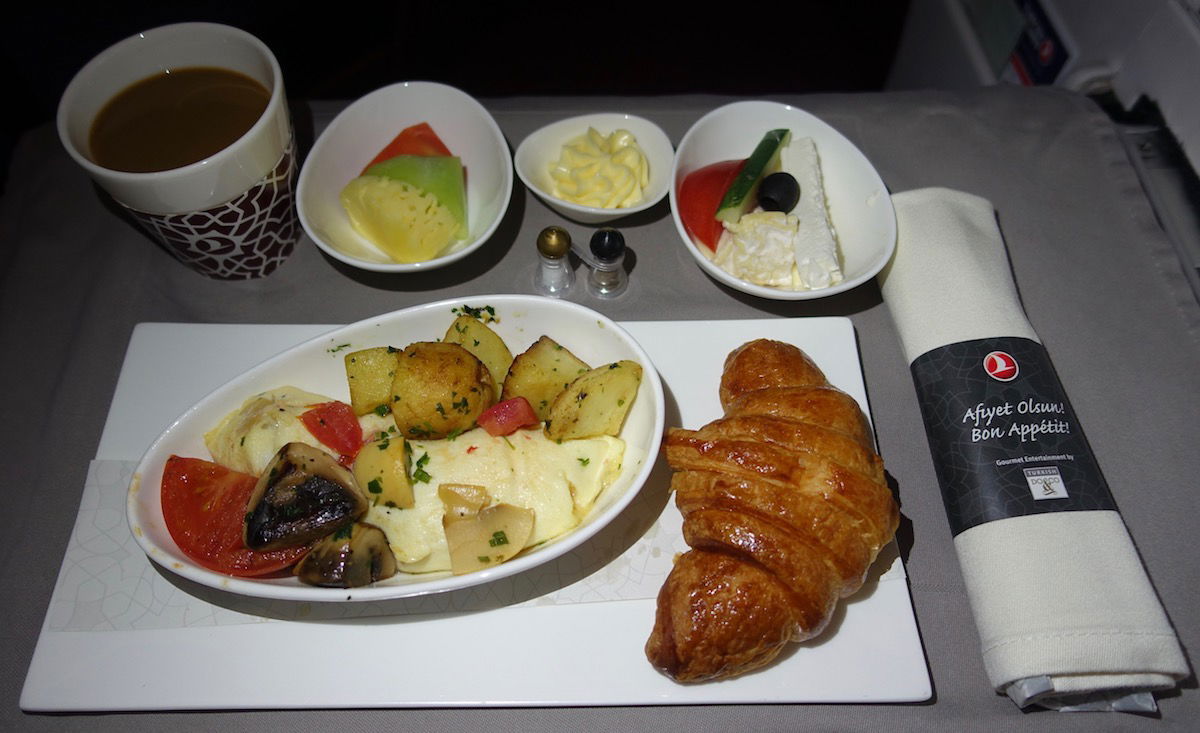 Note that this isn't even their longhaul meal service, as the priority here was getting food out quickly. I can't wait to experience their longhaul catering with the onboard chef on my connecting flight.
The amenities were excellent as well. There were slippers, an amenity kit, a light blanket, a heavier blanket, a mattress sheet, and two pillows.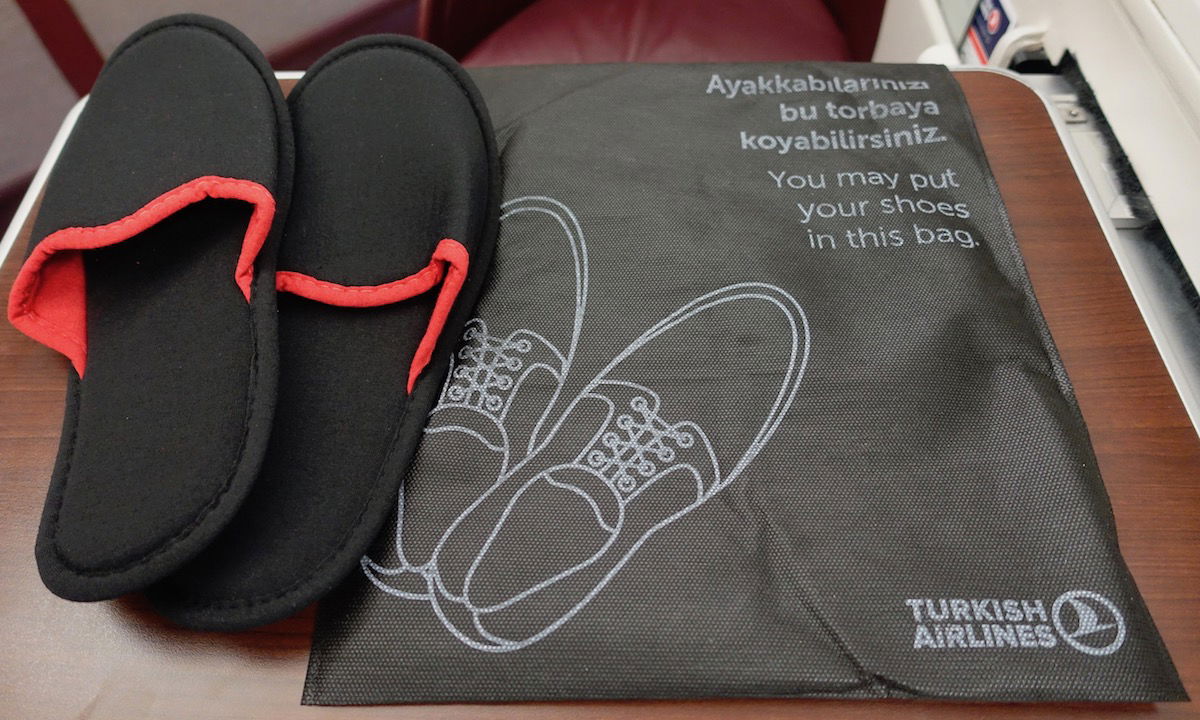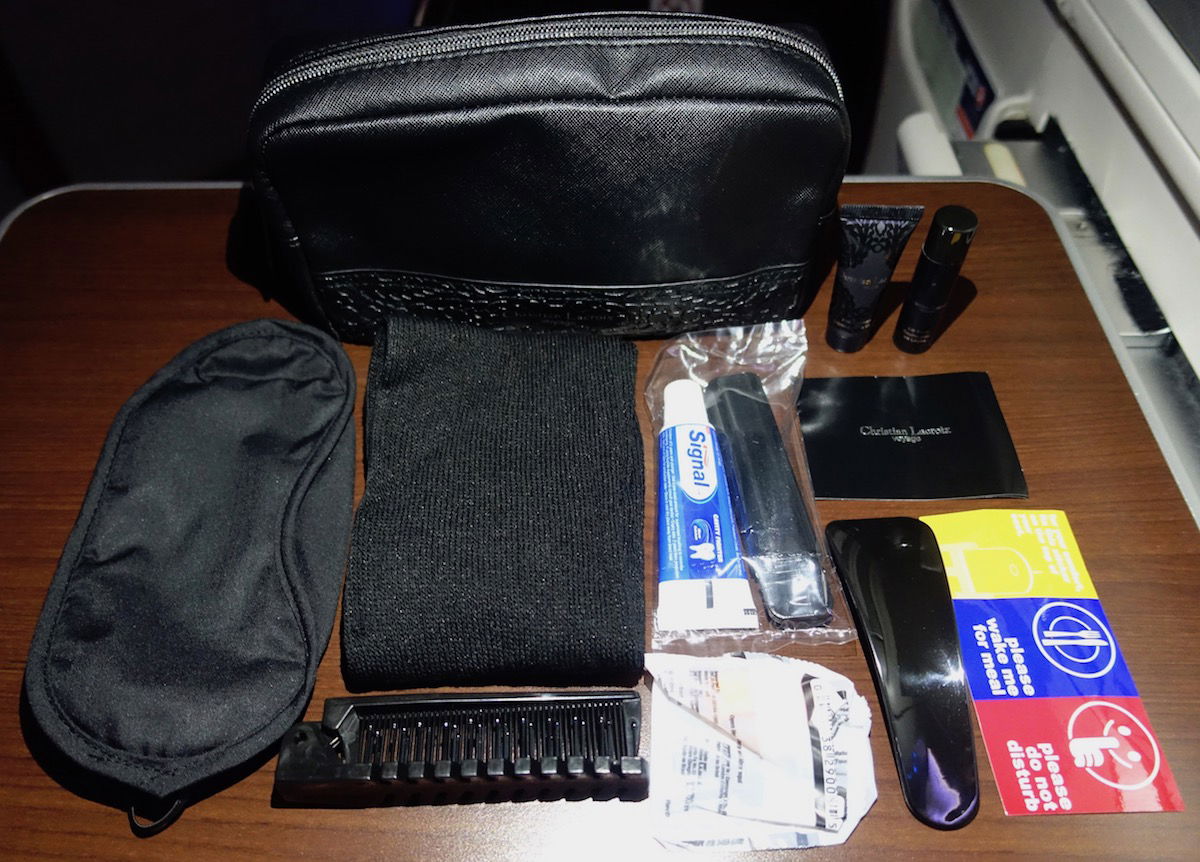 I didn't sleep well at all as I was extremely warm. These seats don't have individual air nozzles, and I find the airflow in herringbone seats in general to be pretty bad. Perhaps it was also partly that I got so much sleep while on vacation that I just wasn't that tired anymore.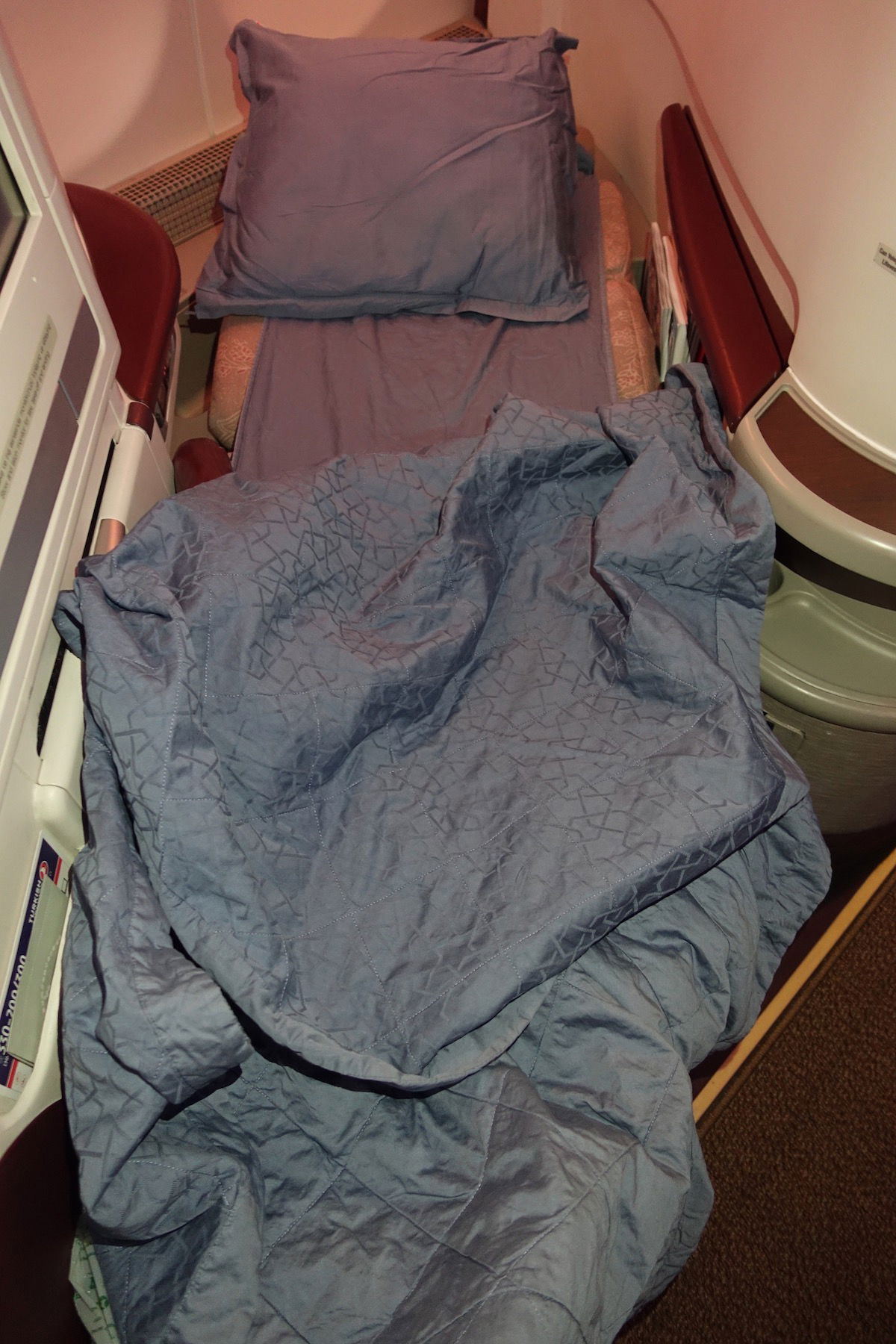 The crew was also lovely. They weren't over-the-top in terms of their attentiveness or the way in which they approached service, but I genuinely feel like they provided service from the heart, and to me that means a lot. I'll take warm Turkish hospitality any day.
I'll have a full trip report soon, but all-in-all I was really impressed by Turkish. I love how they blend their culture into the experience in so many ways, and I also think they have an excellent soft product. I look forward to seeing what they're like on my connecting flight.
If you've flown Turkish business class, what was your experience like?