Many airlines offer their first class passengers complimentary pajamas, both so they can get more comfortable onboard, and also so they can take something home to remember their flight. However, one airline is replacing traditional pajamas with new loungewear that they want you to mix-and-match with other clothing long after your flight, and maybe even wear in public.
Specifically, Etihad Airways is introducing new loungewear, which will be available on select flights in first class and in The Residence. This new clothing was designed by "A Friend Of Mine By Xpoze," an Emirati fashion brand. The new loungewear design is intended to have strong Emirati influences, working with traditional patterns, accents, and local colors, while being contemporary and trendy.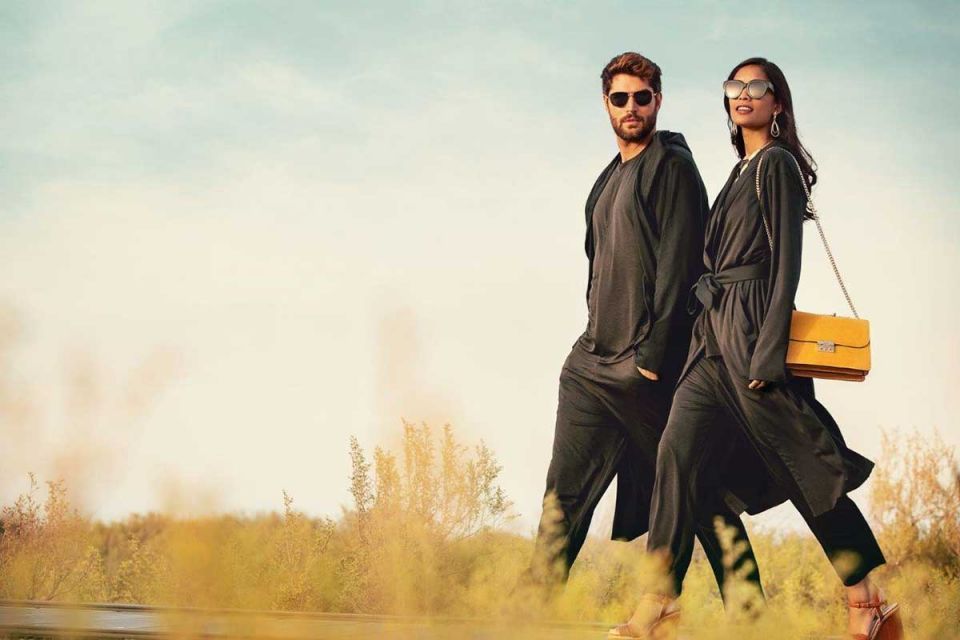 To maximize comfort, the new clothing is made of anti-bacterial and hypoallergenic materials, and is crease-resistant and breathable.
Here's what Etihad's VP of Guest Experience, Linda Celestino, has to say about the new loungewear:
The innovative and striking designs follow the same attention to detail and design principles held by Etihad.

The creations are high-quality, wearable on your flight for relaxing or sleeping, yet simple and stylish enough to be matched with other items of clothing for everyday wear.

By doing so, we also present our guests with a long-lasting and valuable memento of their experience with us. This is something uniquely Etihad and reinforces our position as the airline of innovation and choice.
Here's a video showcasing the new offerings:
What's cool about this loungewear is that the designer was picked through a competition that Etihad held last year. To support fashion in the UAE, Etihad launched a competition to find a local designer who could come up with the best concept, and that's how they decided on this.
Personally I like the idea Etihad is going for here, as they've developed something that is supposed to be wearable not just while sleeping. I have a bad habit of going to hotel lobbies before 5AM in my pajamas trying to find my first cup of coffee, so as far as I'm concerned airline pajamas are already wearable in public. 😉 If they give me something more fashionable, I'm sure those working the night shift at hotels I stay at will appreciate it. Unfortunately I suspect most of us (myself included) won't look quite as dashing in these as the models they used in the video.
What I can't speak to yet is the quality of the new loungewear, and that's also where I'm skeptical. If Etihad actually wants people to wear these after their flight, they better be high quality. Given tight airline budgets, I have to question the materials being used. Who knows, perhaps they've been able to create something great here.
I look forward to getting a pair of these on my next longhaul Etihad flight.
What do you make of the concept Etihad is going for here?