It's pretty normal for the major global hotel chains to adjust hotel categories annually. We're not talking about them actually adjusting the number of points required for a stay at a particular category of hotel, but rather adjusting which hotels are in which categories.
So far this year we've seen Marriott, Starwood, and IHG announce category changes. Now it's Club Carlson's turn.
Club Carlson has announced some category changes which kick in for bookings as of March 1, 2017. First of all, it's extremely disappointing how little notice Club Carlson is giving of these changes. The changes kick in as of tomorrow, which I wouldn't consider to be sufficient notice.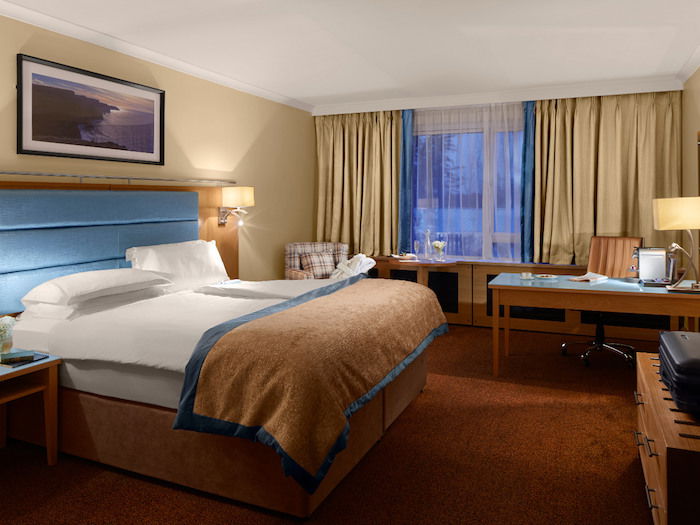 The cost of a free night at the Radisson Blu Limerick is increasing to 38,000 points per night
The good news is that not many hotels are changing categories. There are over 1,000 Club Carlson properties around the world, though only 20 of them are changing categories — 13 are going up in price, while seven are going down in price. That's a net increase in price at six hotels, which isn't too bad.
As a reminder, Club Carlson has seven hotel categories, ranging in price from 9,000 to 70,000 points per night:

Here's the list of hotels changing categories (as you can see, only three are in the Americas, nine in Europe, the Middle East, and Africa, and eight in Asia Pacific):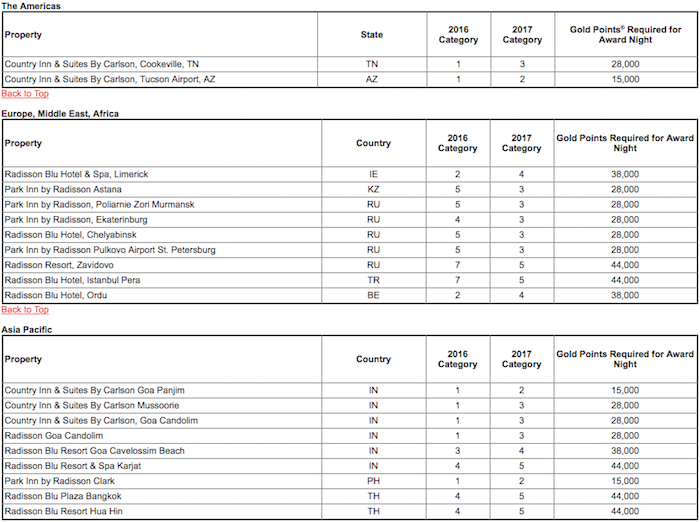 So while I wouldn't consider the changes as such to be huge news, I am frustrated by the lack of notice being given here.
(Tip of the hat to @FFBonuses)