There are pros and cons to each major hotel loyalty program, especially when it comes to elite perks. Personally World of Hyatt Globalist status is my favorite hotel loyalty status that I have, and that goes beyond Hyatt having the best suite upgrade policy for Globalist members.
World of Hyatt arguably has the most generous elite breakfast benefit of any major hotel loyalty program, and in this post I wanted to take a closer look at how that benefit works.
The basics of Hyatt Globalist breakfast perks
World of Hyatt Globalist members receive complimentary breakfast with almost all stays. If a hotel has a club lounge, then Globalist members receive breakfast in the lounge. The quality of that will vary based on where in the world you are. When a Hyatt property doesn't have a club lounge (or the club lounge is closed), Globalist members receive daily complimentary full breakfast in the hotel's restaurant.
As you'd expect, there are some terms to be aware of when it comes to the Hyatt Globalist breakfast benefit:
Guests receive full breakfast, which is defined as one entree or standard breakfast buffet, plus juice and coffee
Taxes and service charges are included with breakfast
The breakfast benefit is available for each registered guest in a room, up to a maximum of two adults and two children; each individual hotel can determine the age cutoff for a child
There are a few exclusions for this benefit, which shouldn't be a big deal for most:
At Caption by Hyatt (a new brand), breakfast includes one "elevated" coffee and one "small plate" option per registered guest
The breakfast benefit doesn't apply at Hyatt Place, Hyatt House, or Miraval, because breakfast is generally included at these brands; if you're staying at a Hyatt Place or Hyatt House that doesn't include breakfast for all guests, then Globalist members still receive full complimentary breakfast, as at other brands
The breakfast benefit doesn't apply at vacation ownership properties, since these often don't have restaurants; this excludes select Destination by Hyatt Residences properties, which do offer breakfast to Globalists, including The Lodge at Spruce Peak, Resort at Squaw Creek, Wild Dunes Resort – Sweetgrass Inn and Boardwalk Inn, Wild Dunes Resort Vacation Rentals, and Wild Dunes Resorts – Residences at Sweetgrass Inn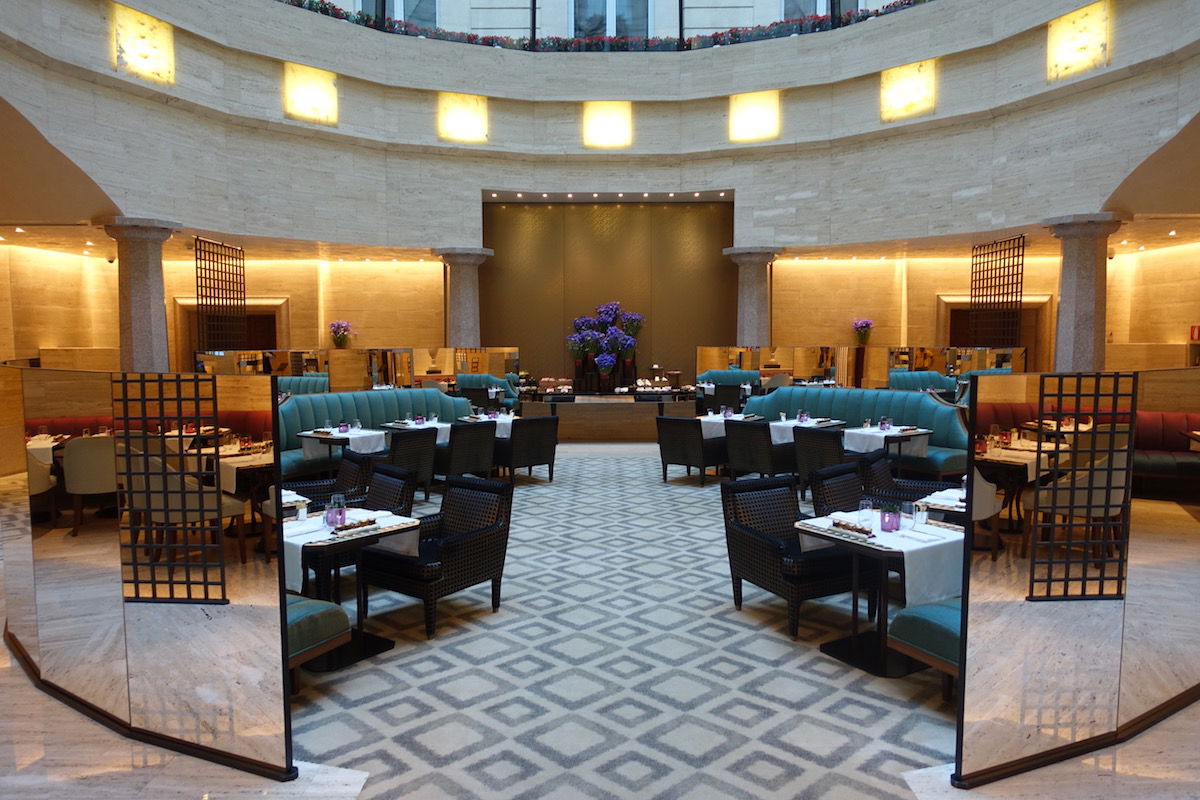 My experience with Hyatt Globalist breakfast
For some context, let's just briefly compare Hyatt's elite breakfast policies to those of competitors:
Hilton Honors Gold and Hilton Honors Diamond members simply receive a food & beverage credit in the United States, which generally won't cover a proper breakfast; outside the United States, Hilton promises a continental breakfast when there's not a club lounge, though some hotels go above and beyond and offer a full hot breakfast
Marriott Bonvoy Platinum Elite members have a breakfast benefit, but it has all kinds of exclusions — not all brands are included (like EDITION and Ritz-Carlton), and technically it's only for continental breakfast
IHG One Rewards Diamond is perhaps most competitive to Hyatt nowadays, as members receive one main course or a buffet, plus non-alcoholic drinks; the catch is that there are more exclusions here than with Hyatt, and this benefit is still early in its implementation
In my opinion the Hyatt Globalist breakfast benefit is the only elite breakfast perk where I don't feel like I have to make a compromise with what I want to eat, yet everything is still covered. With Marriott I often end up paying an uncharge for breakfast, and with Hilton the credit in the United States isn't enough to cover a real breakfast.
Meanwhile with Hyatt I almost always have a great breakfast, and it doesn't cost me a dime. Even at your typical airport hotel, like the Hyatt Regency Orlando Airport, you can order whatever you'd like off the menu, and it'll be taken off.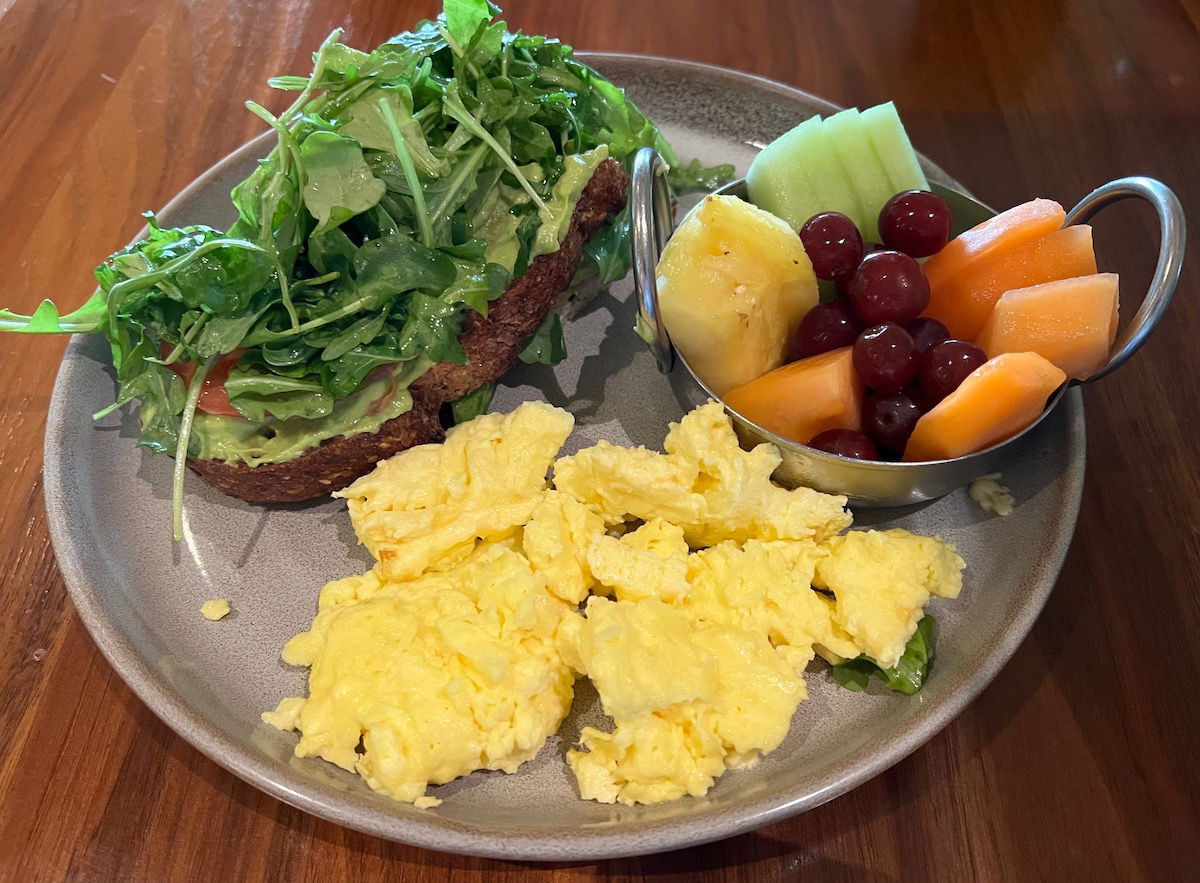 Meanwhile some luxury properties, like the Park Hyatt Paris, go above and beyond, and even offer room service breakfast as part of the Globalist benefit.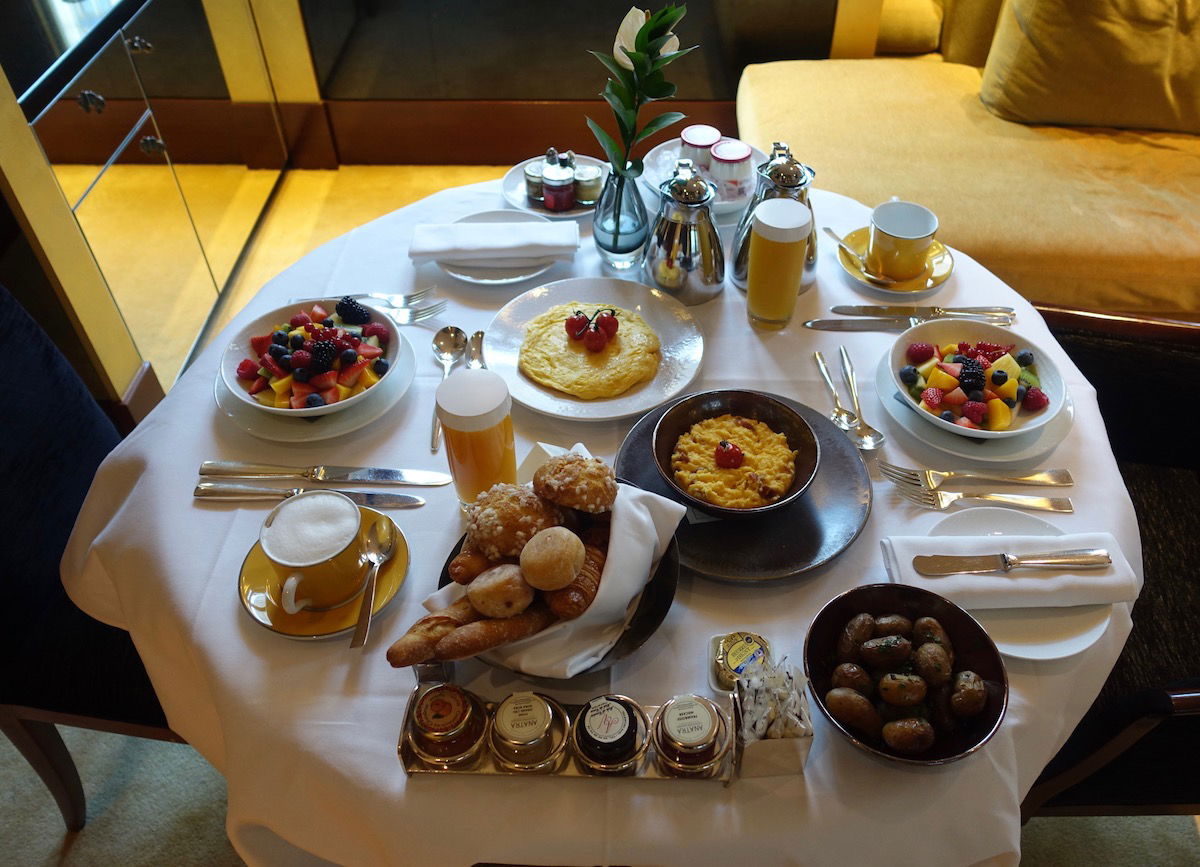 I typically just order whatever I'd like off the menu, enjoy, and I don't think I've ever had a substantial charge left at check-out. I think back very fondly on the amazing breakfasts I had at the Thompson Dallas, for example.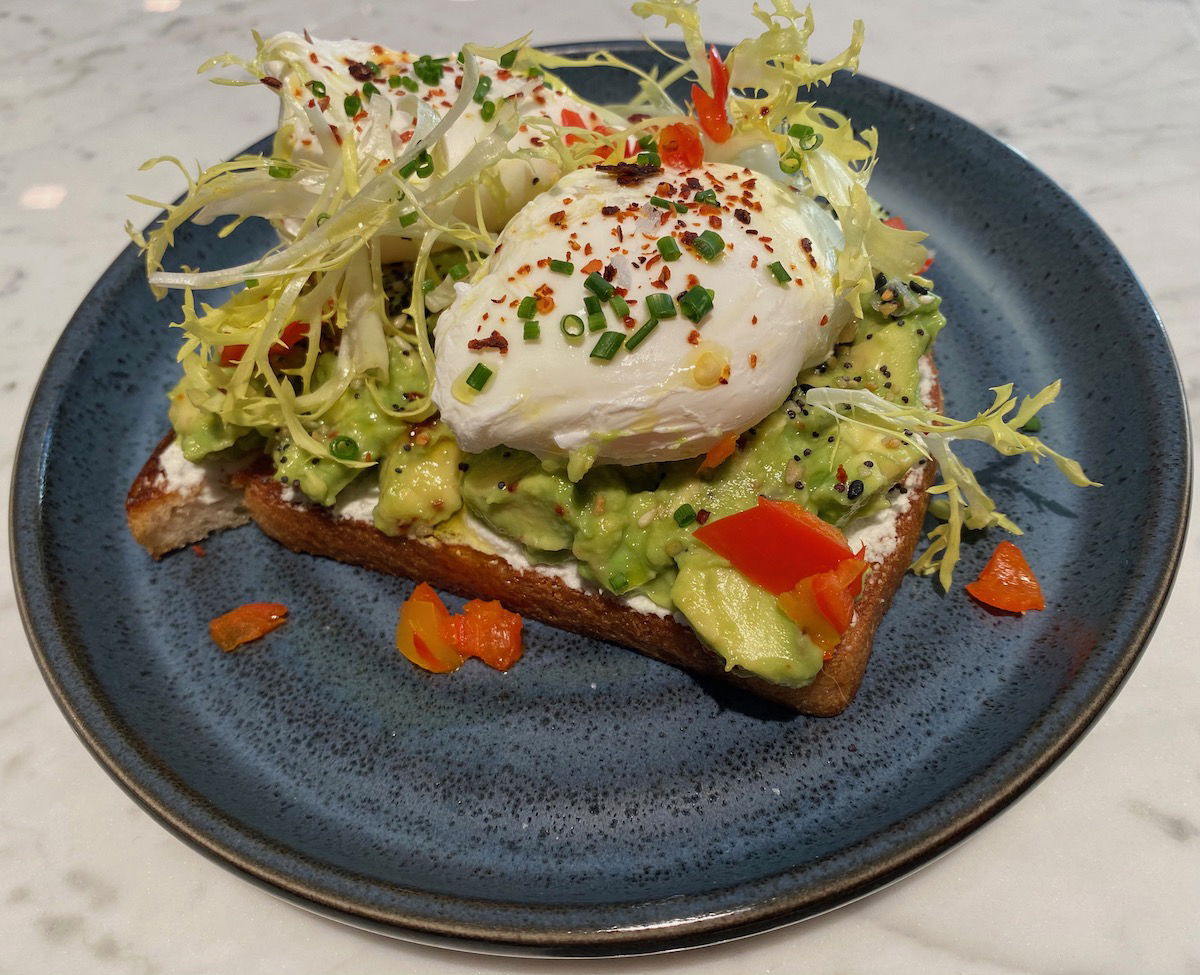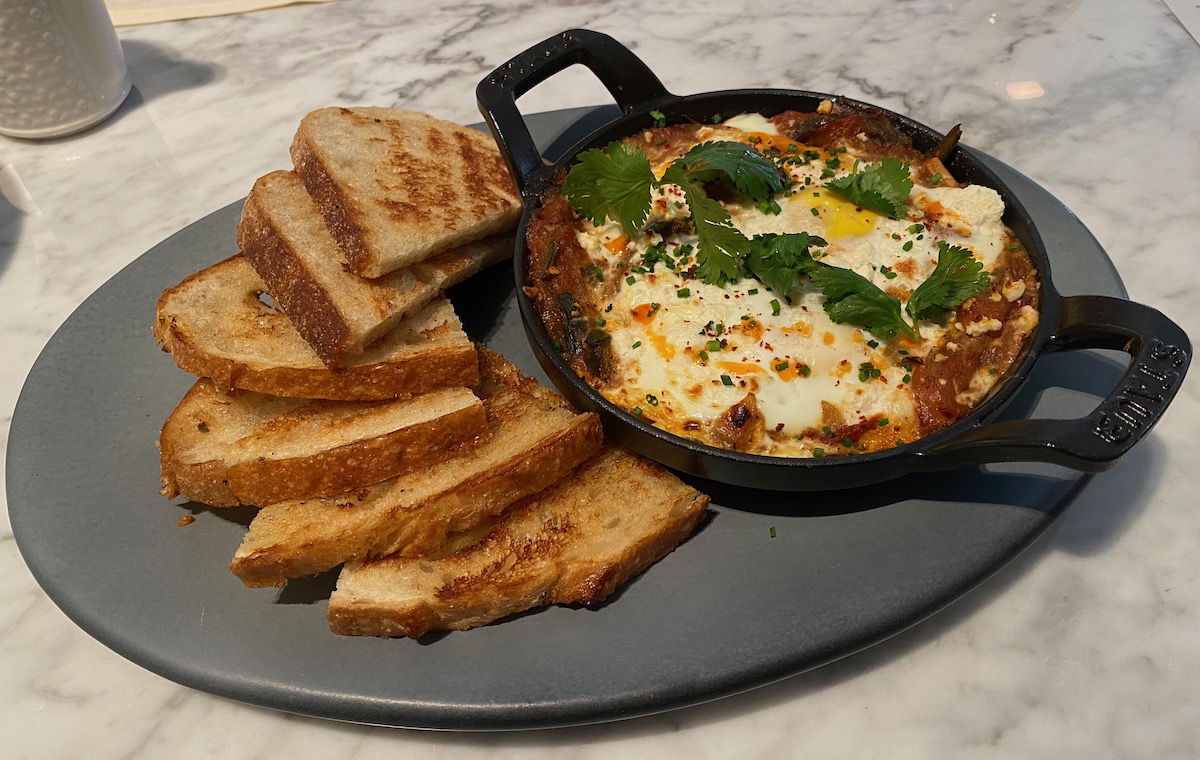 It's also nice that gratuity is fully included. Some hotels, like the Andaz Maui, will include an 18% gratuity, and not even give you the option to tip further. Meanwhile other properties let you fill in the tip, but typically remove most or all of it at check-out.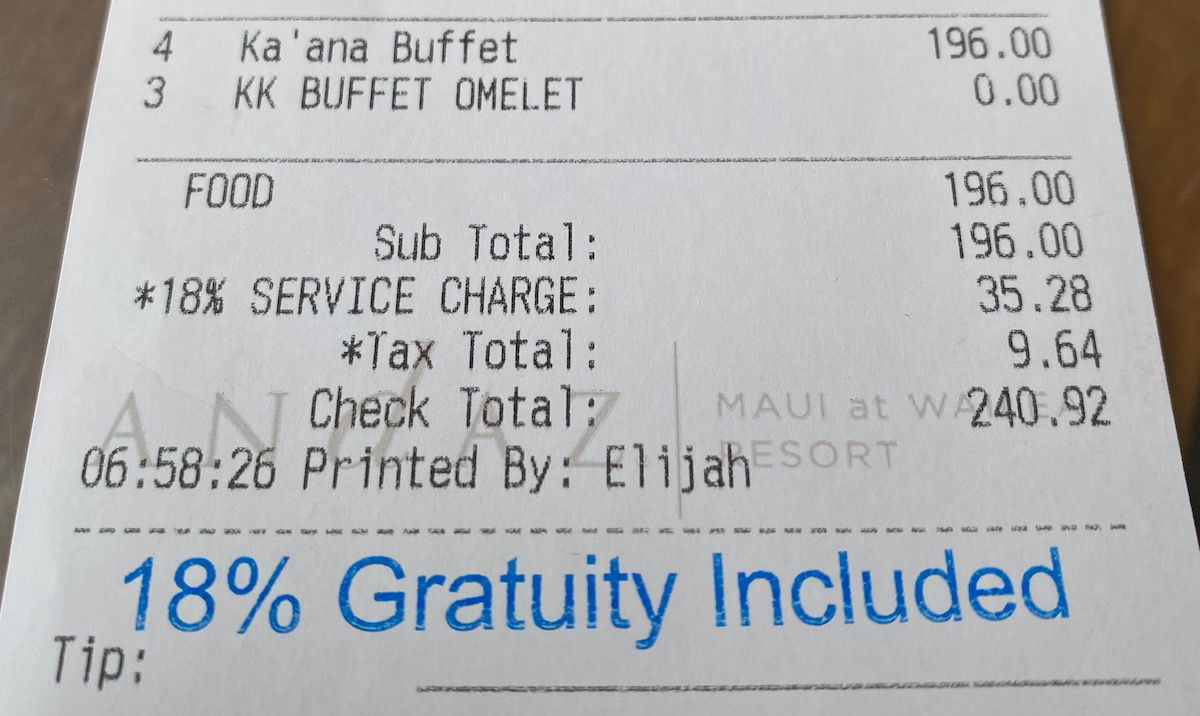 Hyatt Globalist breakfast FAQs
With the basics out of the way, let me answer some FAQs when it comes to the Hyatt Globalist breakfast benefit (and if there any questions I didn't address, let me know in the comments and I can add them).
Can Globalists order room service breakfast?
Officially the Globalist breakfast benefit is in the hotel's restaurant. A small percentage of hotels will allow room service breakfast, but that's the exception rather than the norm.
Should you tell the restaurant you're a Globalist?
At check-in, Globalist members should generally be informed of what the Globalist breakfast benefit includes. It's a good practice to let the restaurant server know you're a Globalist, in case they have a certain system for that. For example, some restaurants will automatically add tip for Globalist breakfasts, rather than having you write down an amount.
Though typically if a hotel doesn't tell you what the benefit is at check-in, I tend to think it's safe to assume that you can just order what you'd like (within reason) and it'll be taken off.
Do Globalist members have to sign for breakfast?
It depends on the hotel. At some hotels there's no need to sign, while at other hotels you'll have to sign the bill as usual, and then it'll be taken off at check-out.
How does tipping work for Globalist breakfast?
Tips are included with Globalist breakfast, so hotels generally take one of two approaches:
Some hotels automatically add a gratuity for Globalist breakfast, and don't have you add anything extra
Some hotels let you sign the check as you usually would if paying, including adding gratuity, and then it'll be taken off after the fact
More often than not I find that whatever I tip is taken off. In some situations there may be a tip overage of a couple of bucks (for example, maybe the hotel automatically takes off 20%, but I tipped a bit more).
Can Globalists order specialty coffee with breakfast?
Officially the benefit is that Globalist members receive "coffee," though it's not defined beyond that. I've found that ordering cold brew, cappuccino, etc., is usually taken off as well, unless you're expressly told it isn't.
Are there limits to what Globalists can order for breakfast?
For non-buffet breakfasts, technically the breakfast benefit is for one entree per person. In my experience that's not all that closely enforced, though it does vary by property. For example, if I'm with Ford, we might order two entrees and then share a fruit plate and/or yogurt, and that's almost always taken off as well. Some hotels have policies that are expressly more generous than what Hyatt requires.
Can you stack Hyatt breakfast benefits?
If you book a rate that includes breakfast, or book through Hyatt Privé, can you essentially get double the breakfast benefit? The answer is no — breakfast benefits don't stack (not that most would probably want to have two breakfasts).
Do Hyatt Explorist members get free breakfast?
World of Hyatt Explorist is Hyatt's mid-tier status. This doesn't offer complimentary breakfast as a perk. However, as part of the Milestone Rewards program, you can select club access awards, which offer club access for your stay. This would only get you breakfast in the lounge, though, and not in the restaurant.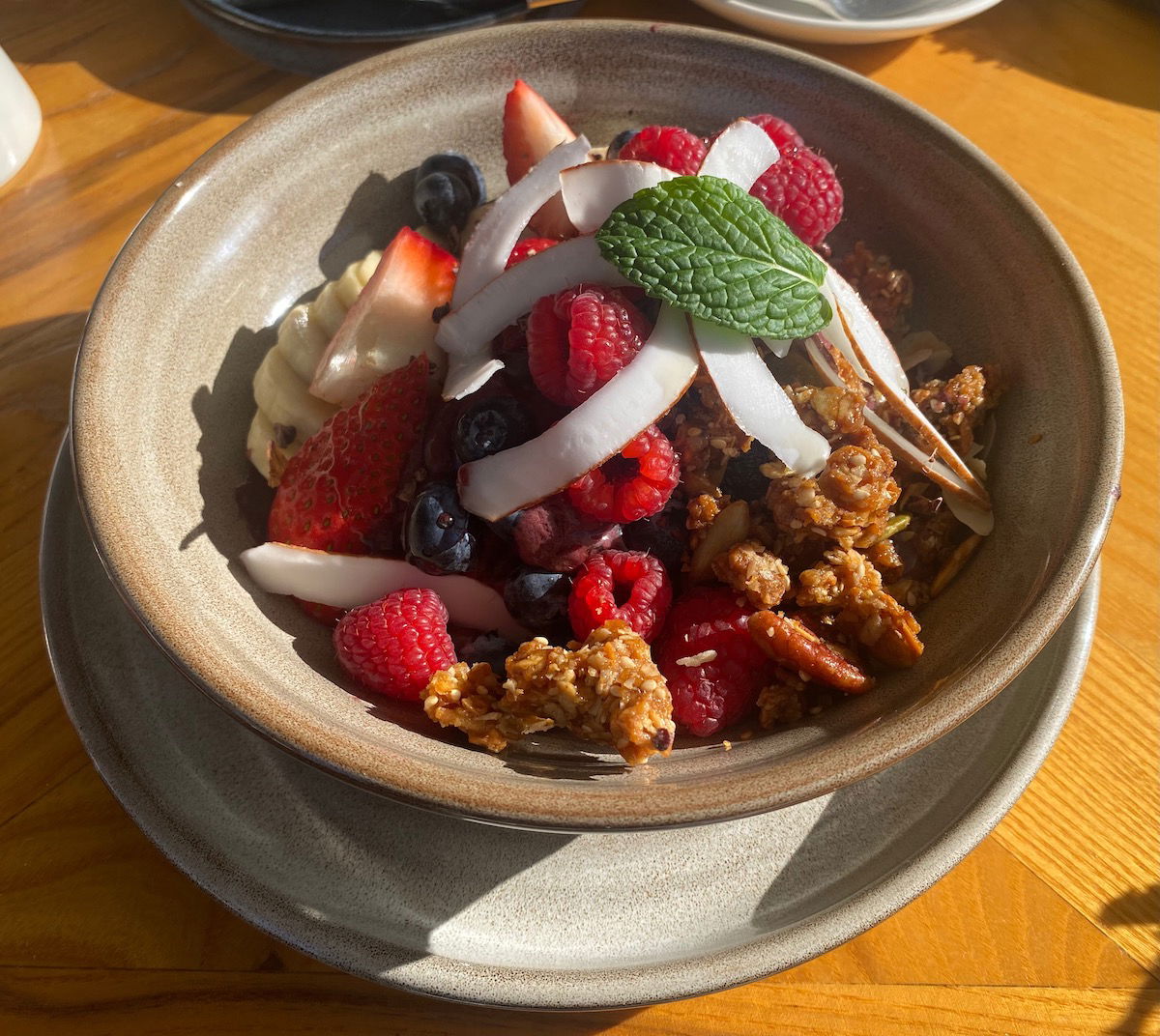 Bottom line
World of Hyatt has an excellent breakfast benefit for Globalist members, which I'd argue is significantly better than what most of the competition offers. When Globalist members don't receive club lounge access, they receive a free full restaurant breakfast, which includes a hot dish, coffee, juice, taxes, and gratuity.
To fellow Hyatt Globalist members, what has your experience been with Hyatt's breakfast benefit?