In about a week I need to get from New York to Los Angeles. I'm finishing up one trip, and need to position for my next big trip.
Logically I could have just booked a ticket on American in economy and hoped for an upgrade. Then again, upgrades between New York and Los Angeles can be really tough, and I'd like to avoid a 6hr30min flight in economy, if possible.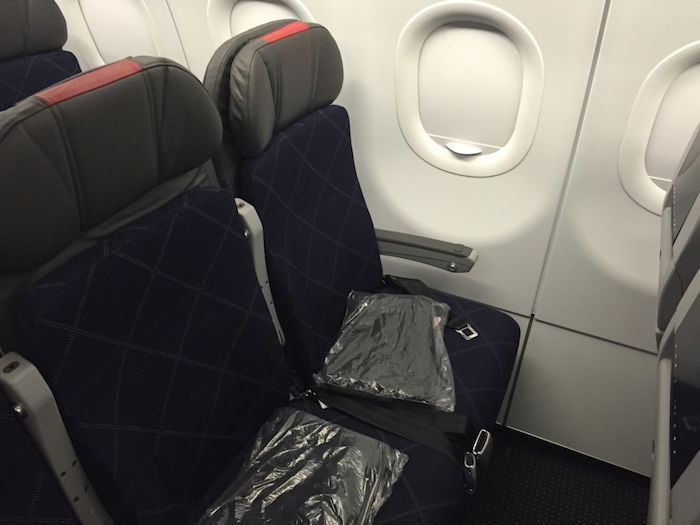 I suppose I could book one of the way off peak flights. For example, American now has a 10:30PM flight from New York to Los Angeles, arriving at 2AM. I wouldn't even know what to do with myself if I took that flight, given that I usually get up at 4-5AM, so by the time I got to a hotel and fell asleep, it would be time to wake up. Is it worth taking an inconveniently timed flight in order to get a better shot at an upgrade?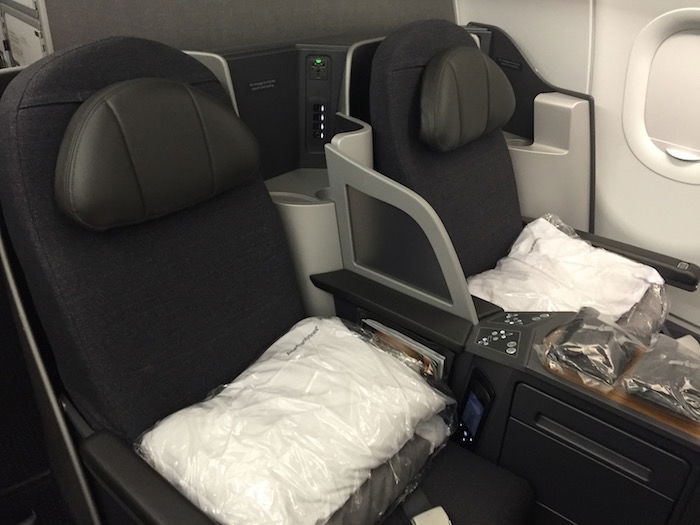 But what's the fun in just taking a sane, direct flight, when you can be crazy? Okay, maybe it's not as crazy as Tiffany's itinerary from Los Angeles to New York via Dublin and Frankfurt, but it's certainly not normal either.
Well, Philippine Airlines now operates a flight between New York and Vancouver, which I've been meaning to take. They have business class fares of $440 one-way, which is cheaper than just about any other transcon business class fare you'll find.
There's only one slight problem — the flight departs New York at the ungodly hour of 12AM, and arrives in Vancouver at 3AM. That's just a crappy time, no matter how you slice it.
But I need to get to LA that next day, so rather than spending a night in Vancouver, I'll be taking a 7AM connection to Los Angeles, getting in at 10:30AM.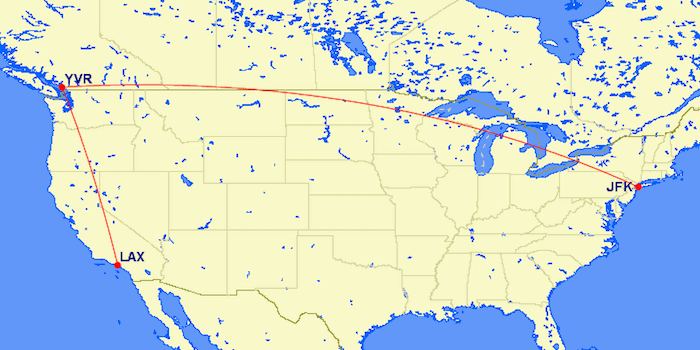 I can't decide whether that four hour layover in Vancouver will be brutal (given that it's from 3AM until 7AM after an oddly timed flight) or like any other (given that 3AM isn't that far off from when I usually get up), but I'm now "all-in."
The ticket from Vancouver to Los Angeles cost $100 on American, so in the end I'm paying $540 for the entire trip in business class. That's cheaper than any other business class option, though just a slightly more exhausting and longer routing. 😉
But what's the fun of a direct flight anyway?
On the plus side, I'll finally be able to review Philippine Airlines, which has been on my list for a while. I'm hoping I get one of their two newest 777-300ERs, which features fully flat beds in business class. That way I'd at least be able to get some real sleep. Unfortunately I struggle to sleep in angled seats, which their older 777s feature.
Has anyone taken Philippine Airlines' business class between New York and Vancouver yet?