Tomorrow is March 1, which is the official launch of the World of Hyatt program. This is replacing Hyatt Gold Passport as Hyatt's loyalty program. The program is no doubt a mixed bag, and how you feel about it probably depends on how much you stay with Hyatt. For those who stay 60 or more nights per year with Hyatt, the new program could be good news. For others, not so much.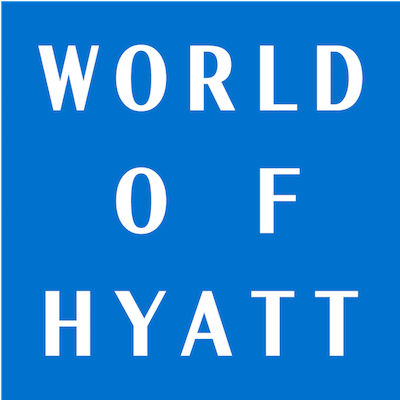 So while we've written about the new World of Hyatt program quite a bit on OMAAT, I wanted to take a second to acknowledge and reflect on what an incredible loyalty program Gold Passport has been. Hyatt Gold Passport was the program that got me hooked on hotel loyalty programs, but they delivered more than that.
This post isn't intended to be a comparison of the old and new program, but rather just intended to focus on the positive and say thanks to Jeff Zidell and his team for their innovation and for a heck of a run. Let's take a short trip down memory lane…
How I got hooked on hotel loyalty programs
I first got hooked on hotel loyalty programs almost a decade ago. Gosh, time flies. During the recession Hyatt introduced the "Faster Free Nights" promotion, which to this day is the most generous hotel promotion I've ever seen.
The premise of Faster Free Nights was that you got a free stay at any Hyatt hotel in the world after every two stays at any Hyatt hotel in the world. At the time I was in college in Florida, and the Grand Hyatt Tampa was consistently priced at under $100 per night.
In other words, two $100 stays got me a free night at the Park Hyatt Sydney, Park Hyatt Seoul, Park Hyatt Washington DC, Park Hyatt Tokyo, etc. These were hotels that retailed for up to $1,000 per night.
But it got better than that. Boy, did it ever. On top of getting a free night after every two stays, I did much better than that:
The Grand Hyatt Tampa closed their club lounges on the weekends, and when a hotel has a closed club lounge, you get 2,500 bonus points; I'd typically check-in twice each weekend, on Friday and Sunday night
Back in the day Hyatt offered"G" bonuses valid at certain properties; the Grand Hyatt Tampa had "G3" bonuses, which offered an extra 1,500 bonus points per stay
As a Diamond member I received a 1,000 point Diamond welcome amenity
I ordinarily earned 6.5 points per dollar as a Diamond member, meaning my $100 stay earned me 650 points
At the time, Costco was selling Hyatt gift cards for 20% off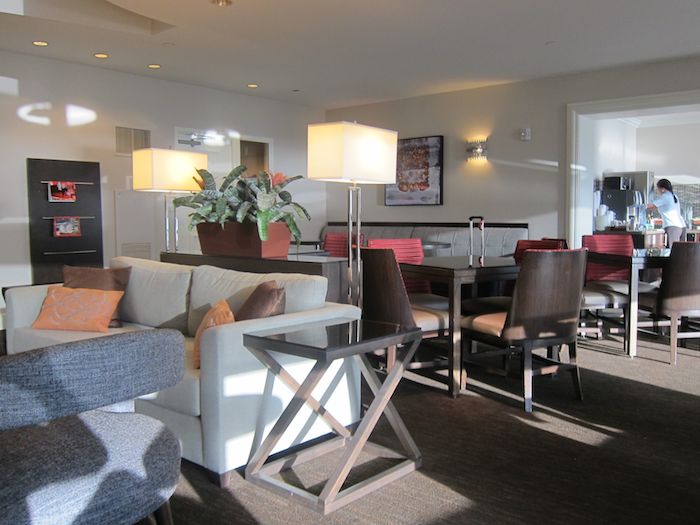 Grand Hyatt Tampa club lounge (which I rarely saw, since it was usually closed) 😉
So to do the math differently, two Hyatt stays cost me $160 (after the 20% discount). For that I received a free night at any Hyatt in the world plus 11,300 Hyatt Gold Passport points. I should also mention that at the time Hyatt's most expensive hotels cost 18,000 points per night. So every two stays earned me roughly 1.6 free nights at any Hyatt in the world.
Of course the promotion wasn't sustainable, and we haven't seen anything like that in several years. But when the promotion was offered, it sure got heads into beds, or perhaps more accurately, heads to the front desk with credit cards, and then unoccupied rooms for the night. 😉
I don't think the hotel industry will ever again see a promotion that motivates people to check into hotels so much. What a run that was, and to think that Hyatt offered that promotion several times…
Hyatt has mastered hotel elite recognition
Reflecting on Gold Passport, there are two things that have impressed me most about the execution of the program:
How consistent Hyatt is with the delivery of elite benefits; there's not a more consistent hotel chain, and I find that they've done a great job of under promising and over delivering
How they've lead the industry when it comes to innovating with certain benefits, like confirmed suite upgrades, full breakfast, etc.
I think it's easy to take certain aspects of elite programs for granted, but let's not forget that the hotel chains don't own most of their properties, but rather just have management contracts for them. I can't even imagine what kind of phone calls Jeff Zidell made to individual hotels to get them onboard with his confirmed suite upgrade plan. It's one thing to offer suite upgrades based on availability at check-in (when the suites would otherwise go empty), but confirming suite upgrades at the time of booking without capacity controls is totally different.
So it's amazing Jeff found a way to make that happen, because I'm sure it was no easy feat. "Hey, Hyatt in ______, we want to start giving your suites away to Diamond members at the time of booking as a way of rewarding our loyal members. How do you guys feel about that?"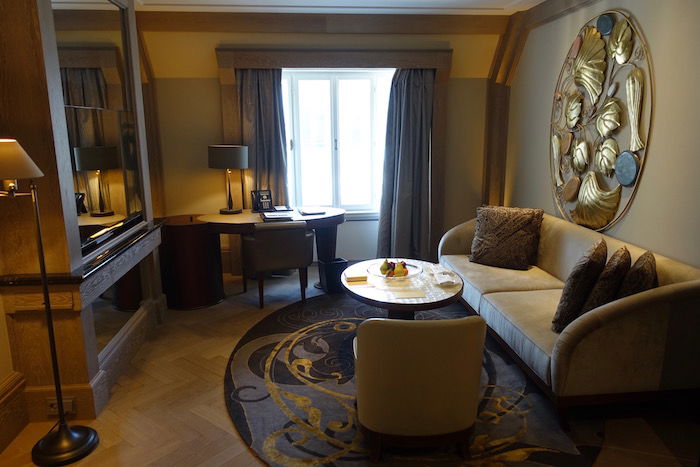 Park Hyatt Vienna Park Suite thanks to confirmed suite upgrades
Bottom line
Today is the last day where Hyatt Gold Passport is Hyatt's loyalty program, and I can't help but reflect on what a cool ride it has been. Before Gold Passport I didn't care about hotel loyalty programs. While promotions like Faster Free Nights aren't sustainable, they got a countless number of us hooked, and we've stuck around for the ride ever since.
I also think Hyatt deserves a lot of credit for their innovation and consistent delivery of elite benefits.
It has been a very fun ride, Hyatt Gold Passport! This chapter is closing, and now another one is opening…
Anyone else remember Faster Free Nights, or get hooked on hotel loyalty programs thanks to Hyatt?