---
There are three near-parallel highways running North > South in the central part of Jordan. The most-traveled skirts the shore of the Dead Sea, while the Desert Highway runs to the East. Either would take you from Amman to Aqaba (on the Red Sea), in about four hours of easy driving. Between these two highways lies the old "King's Highway," an ancient roadway that winds through mountain towns and around tiny villages.
If you have the time, this is the road to take.
We were starting our day in Madaba, not in Amman (and I recommend you do the same, or at least start at the Dead Sea), and would be ending in the Dana Biosphere Reserve. The more direct route along the Dead Sea would have taken about three hours of driving, our more circuitous route took all day, but was full of scenic vistas and ruins.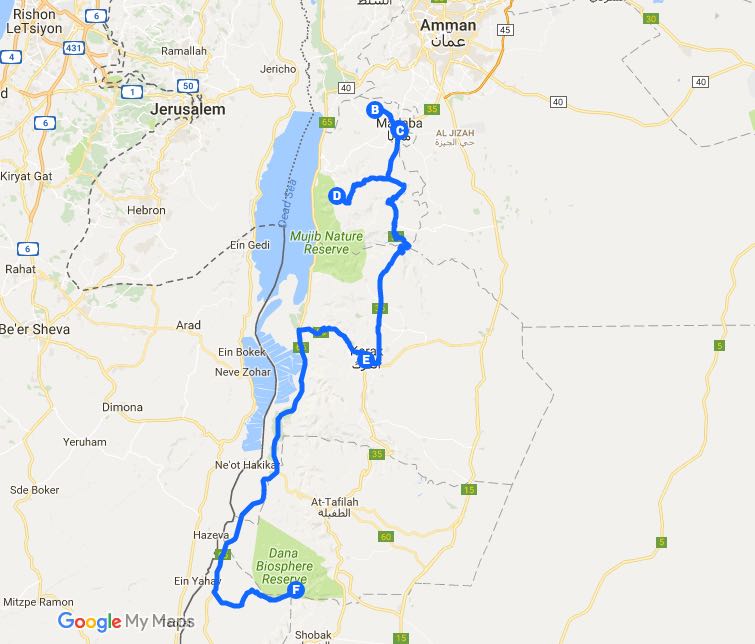 One thing to note — many guides to the Kings Highway suggest the drive from Amman to Petra can be done in a day, seeing numerous sites along the way. That may certainly be true in summer, but in the middle of winter we just didn't have enough daylight. Even with an early start we had to shave things off the itinerary in order to get to our lodging by nightfall — and we weren't even going all the way to Petra.
Because of that, we ended up visiting Shoubak on our way back from Petra, but I'll still include it here as an easy reference.
As we were staying in nearby Madaba, Mt. Nebo was a perfect before-breakfast stop. The site is just a few minutes drive outside of town, and parking was easy.
We arrived just before the posted opening time (7AM in winter, but 5AM in summer), which meant we had the site entirely to ourselves.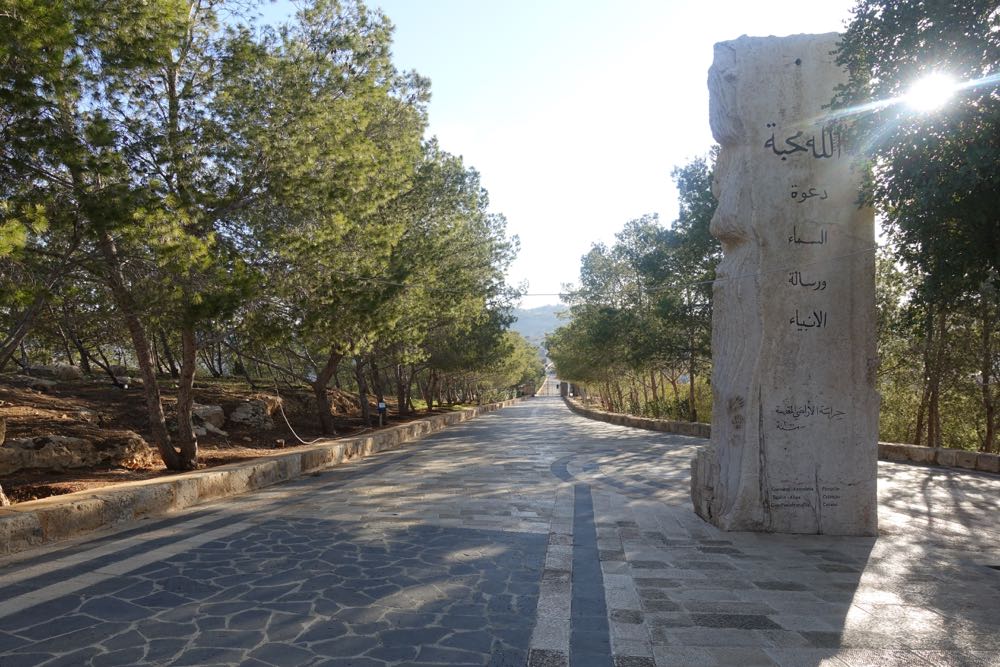 A church at the top of the slope houses some incredible Byzantine mosaics, but even the views are worth the trip.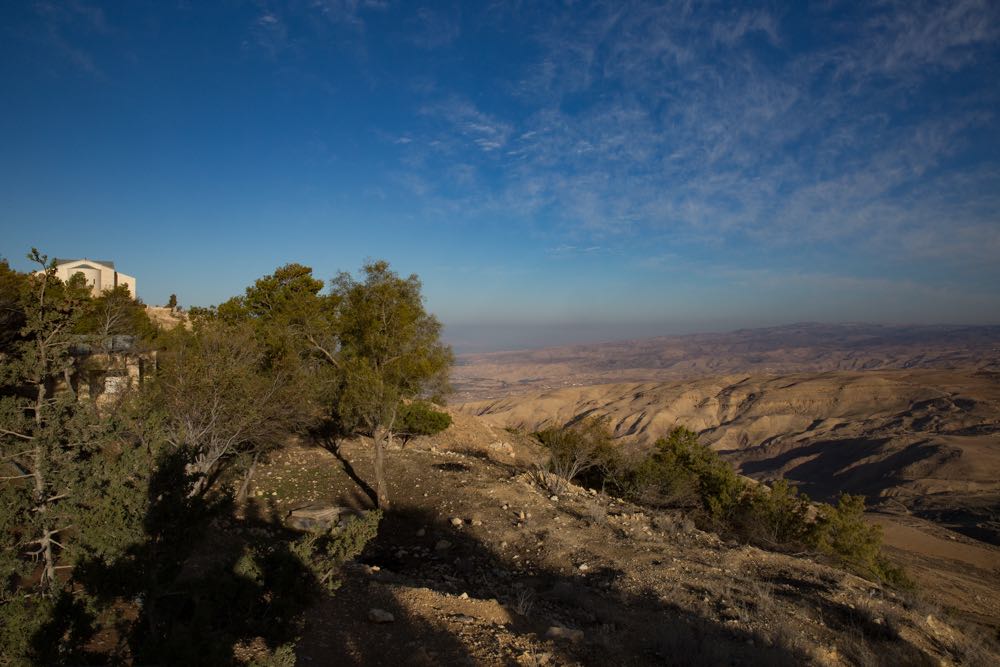 Mt. Nebo is where Moses is said to have received his glimpse of the Promised Land, so a helpful sign points out what, exactly you're looking at.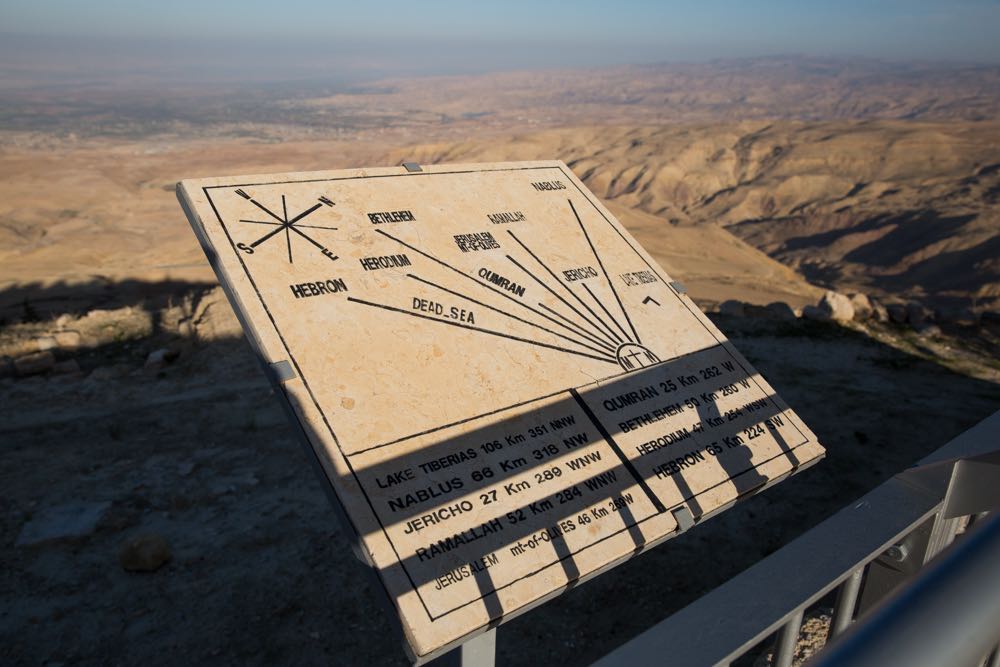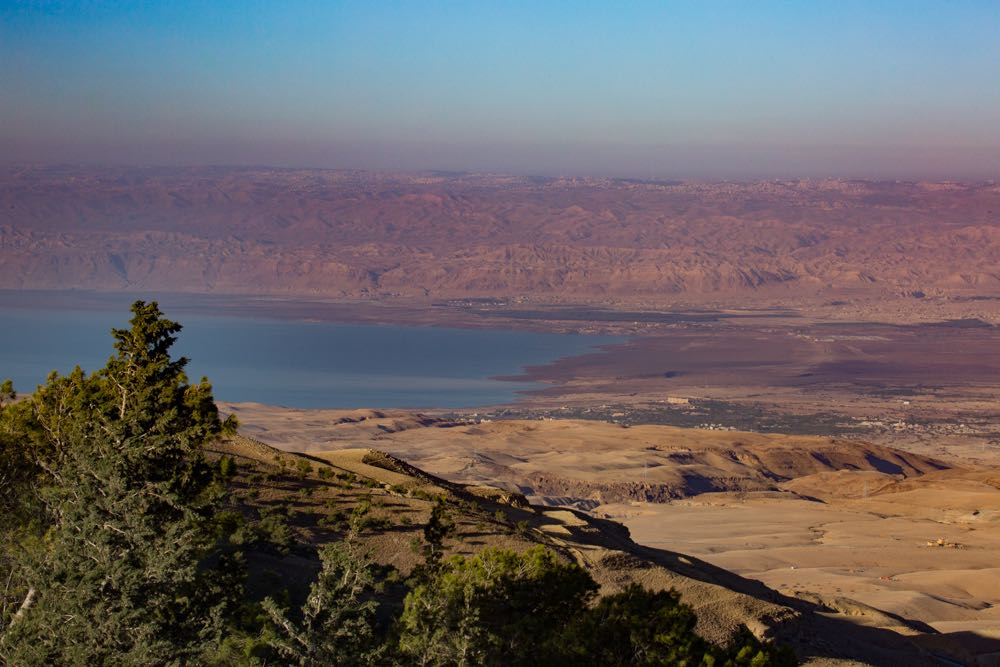 Even on a hazy morning we had a fantastic view across the valley.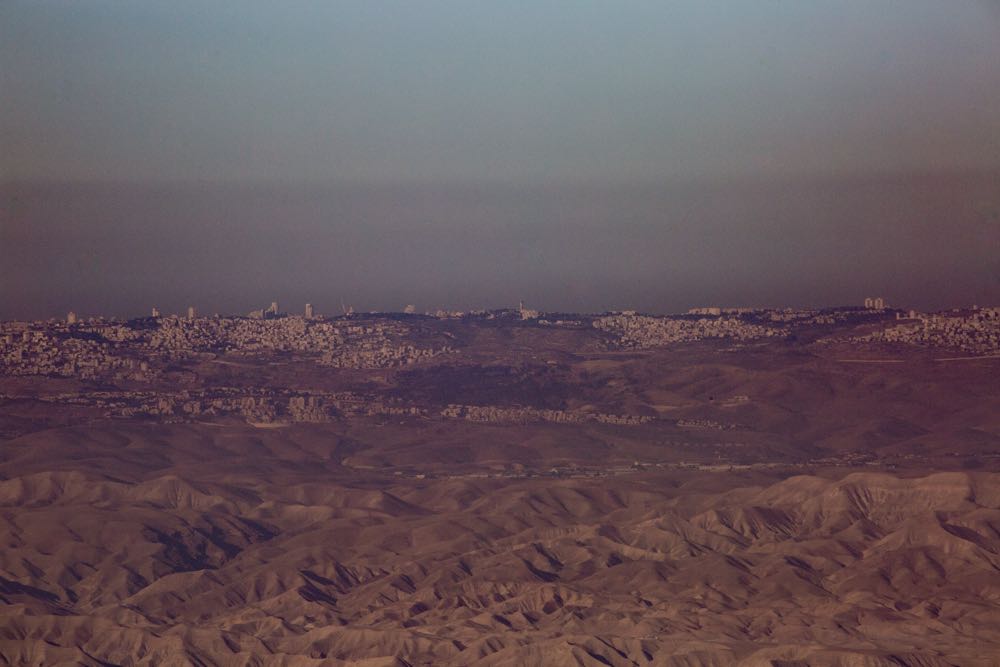 The modern structure covering the old church is impressive as well, incorporating a functional chapel within the archaeological site.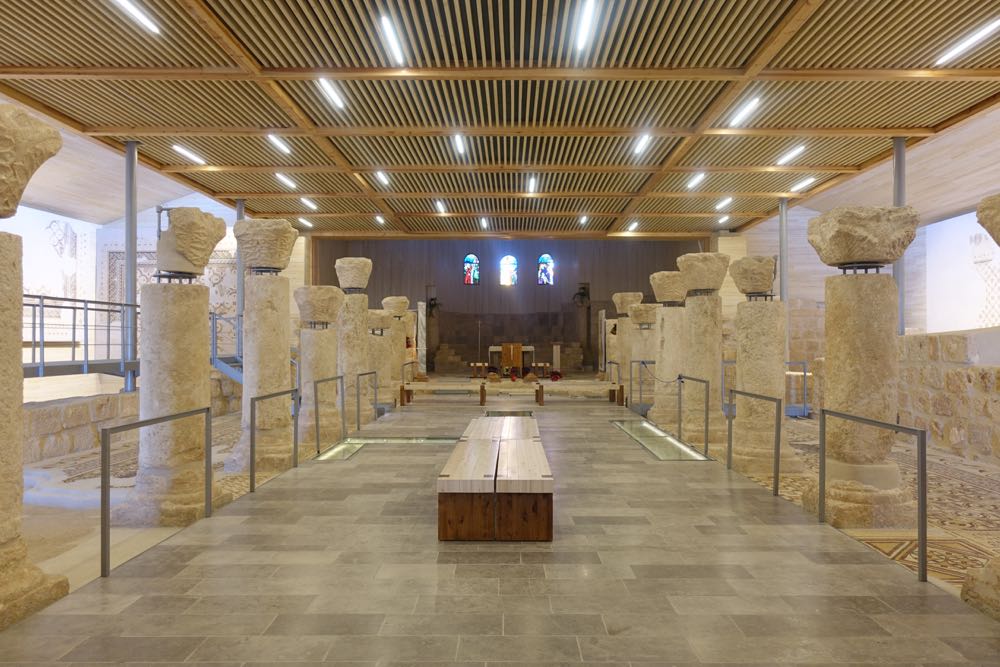 The mosaics themselves were intricate, and incredibly well-preserved.
The scenes weren't as intricate as those at some Roman sites, such as Piazza Armerina, but are absolutely worth seeing.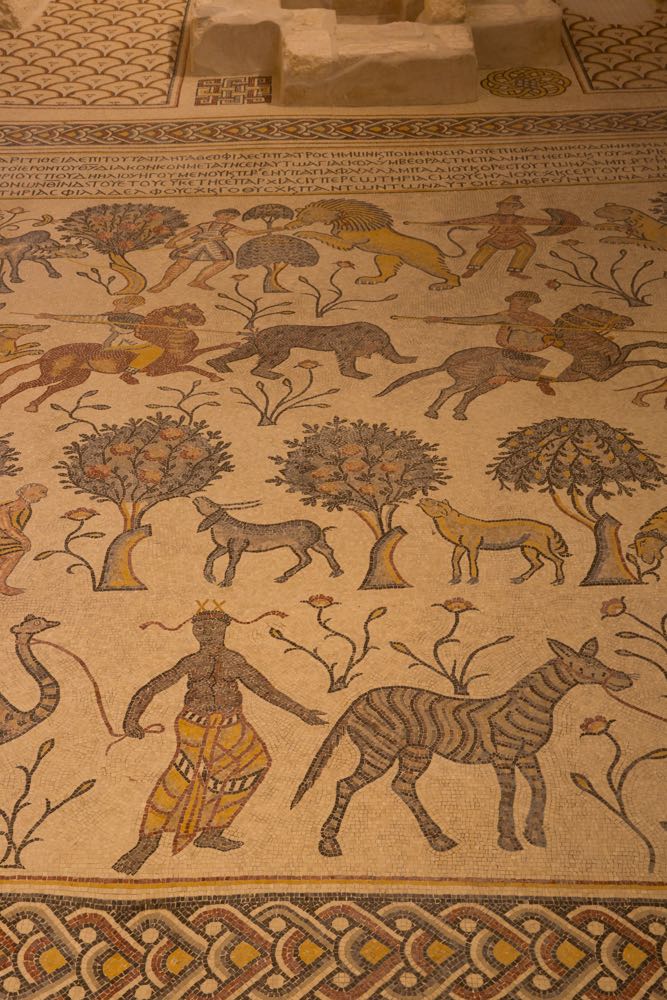 Madaba doesn't have many sites, but there is a museum/archaeological park (with more mosaics!), and a few interesting churches. The town itself is charming in its own way as well.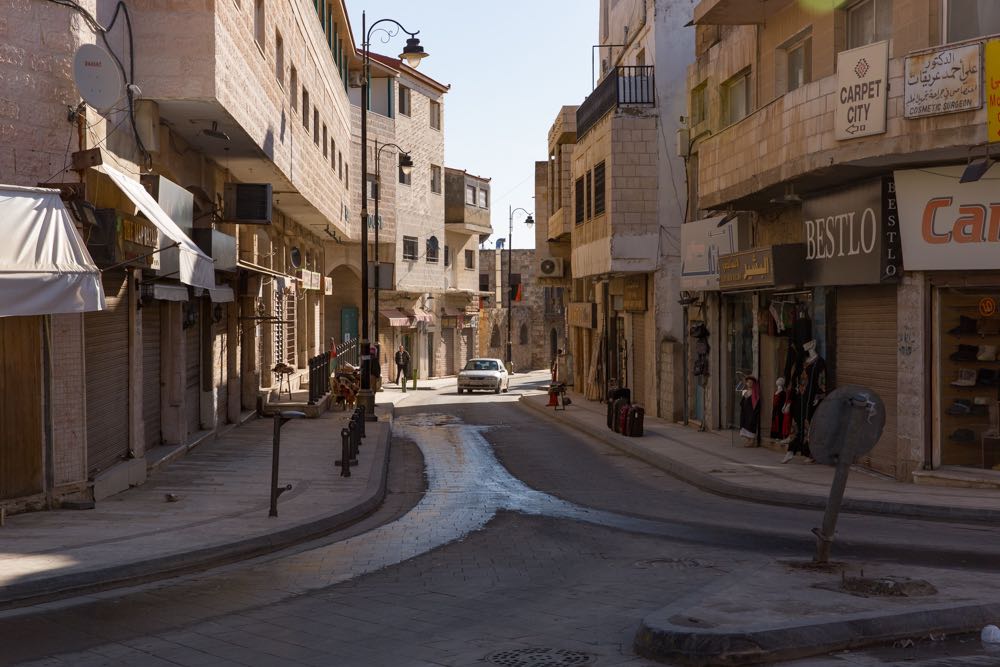 Mosaics are a theme of the area, but Madaba is especially famous for a particular set of mosaics at the Church of St. George. The floor is a map of the Holy Land, crafted in exquisite detail.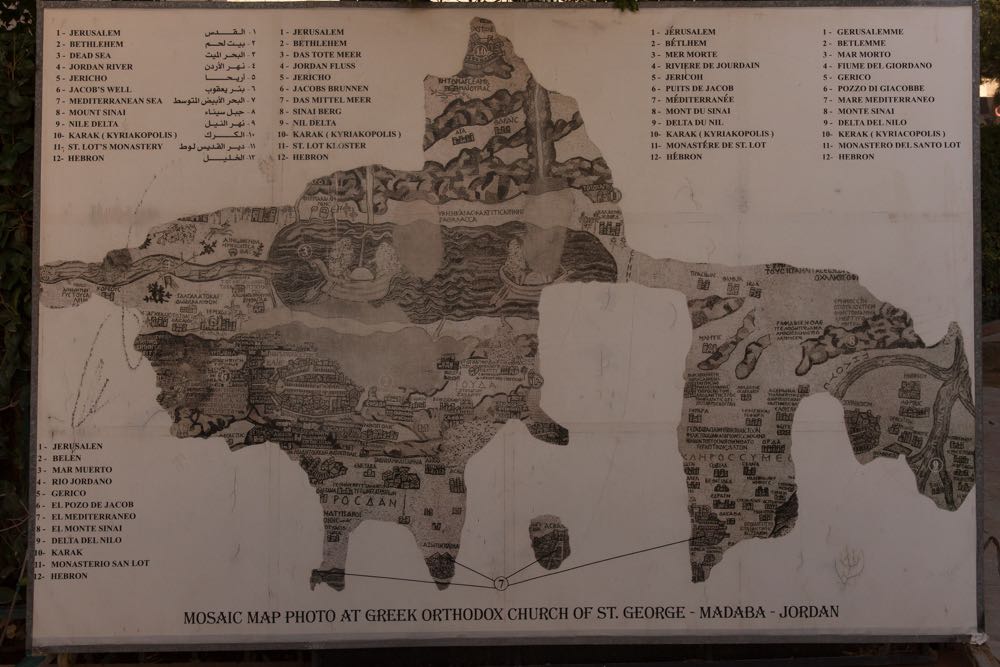 The church itself is smallish, and clearly a popular tour spot. Everyone from our hotel was there!
Even with the extra people, the mosaics were easily viewable, and certain sections of the church were cordoned off to protect the floor.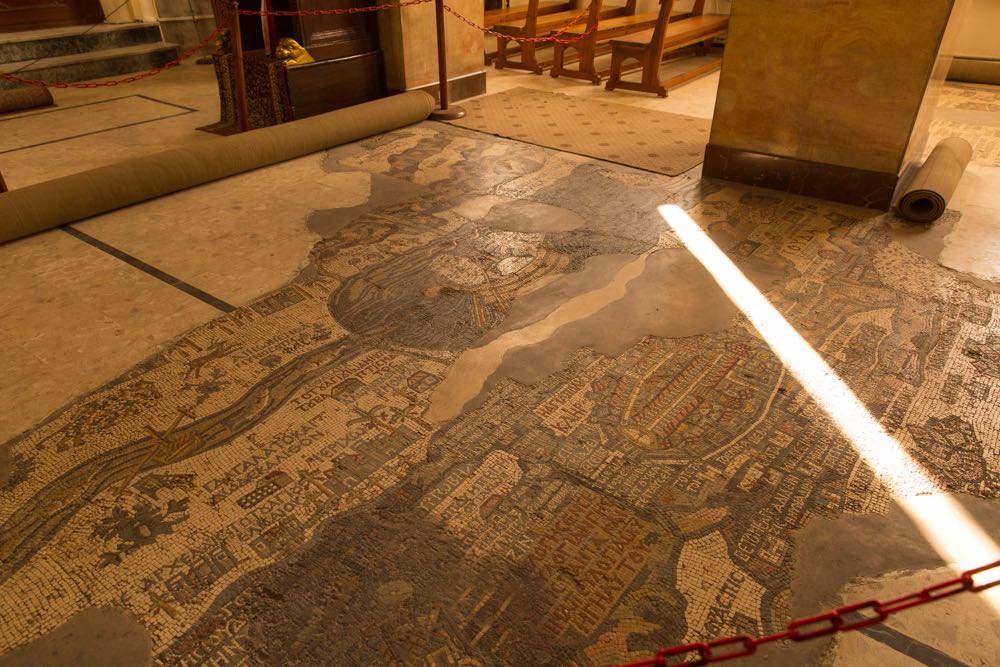 The detail work for things like the little waves and trees on the map was amazing, and for the most part everything was quite well-preserved.
Regardless of the utility of a map affixed to the floor, this is certainly a stop worth making.
Mosaic-ed out, we checked out of our hotel and headed south to Mukawir (which was alternately spelled Mukawer, and Murkawyr, depending on the road sign). The drive was full of contrasting landscapes.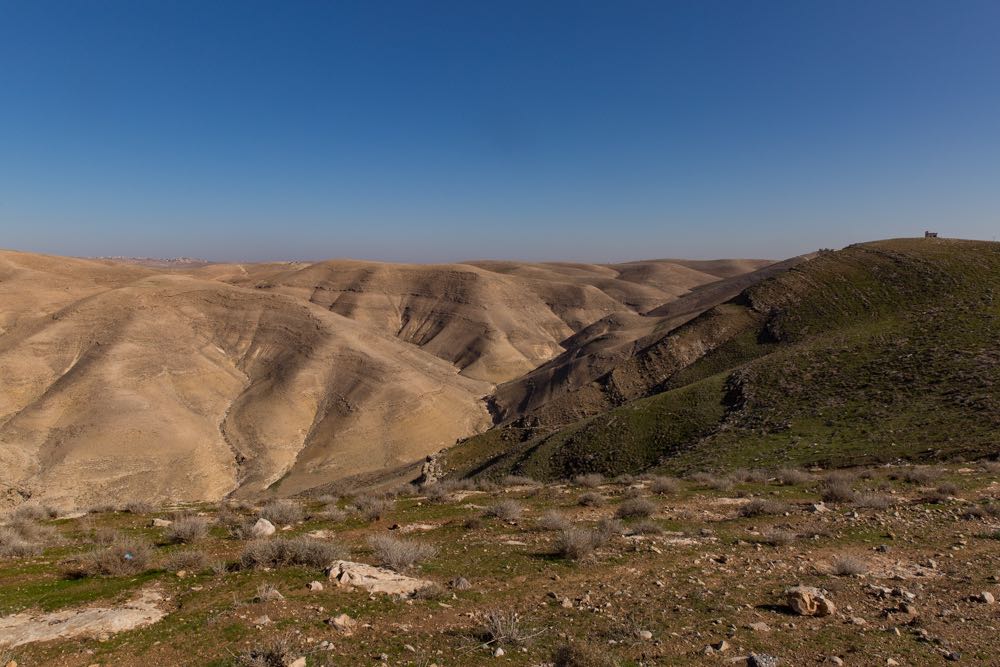 The fortress at Machaerus has an interesting history, so we were honestly expecting a bit more in terms of on-site information.
Instead, a parking lot at the top of one ridge also served as a ticket check-point for the fortress on an adjacent hilltop.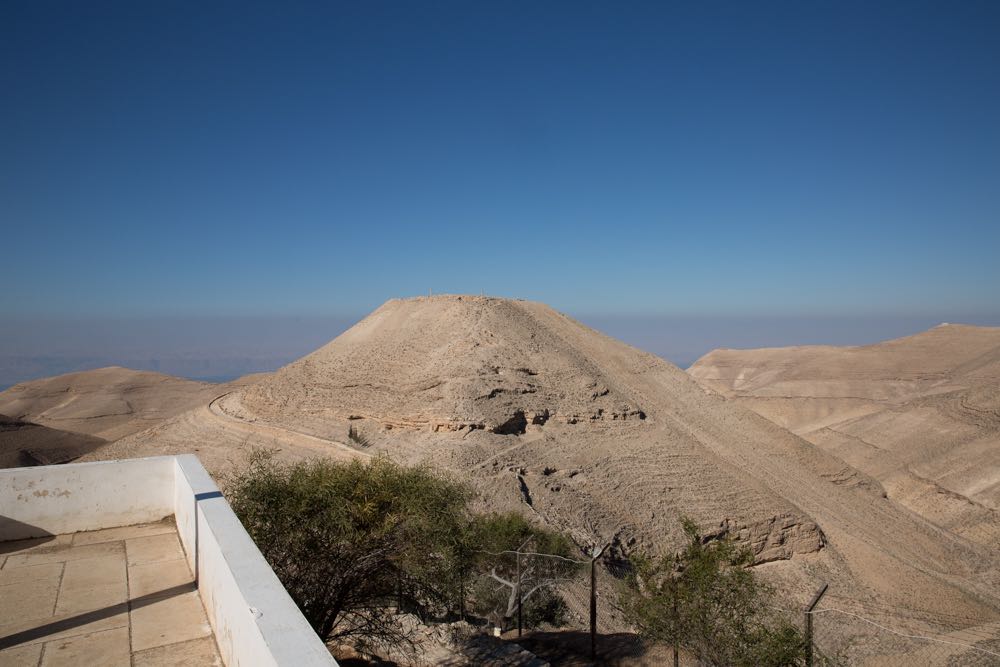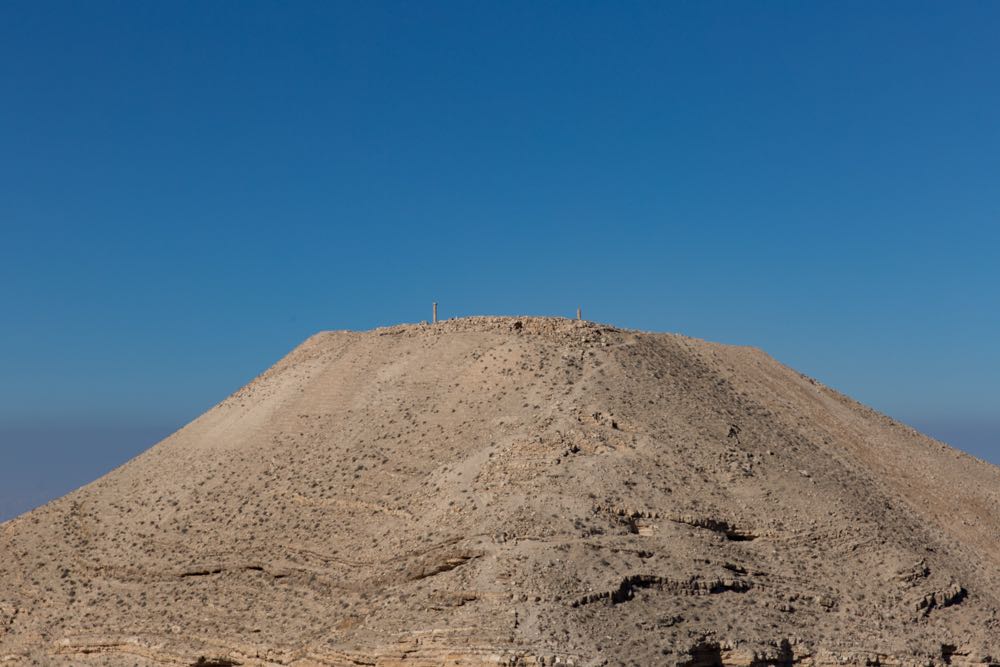 To get to the main site, you have to go down one hill (which has some stone stairs).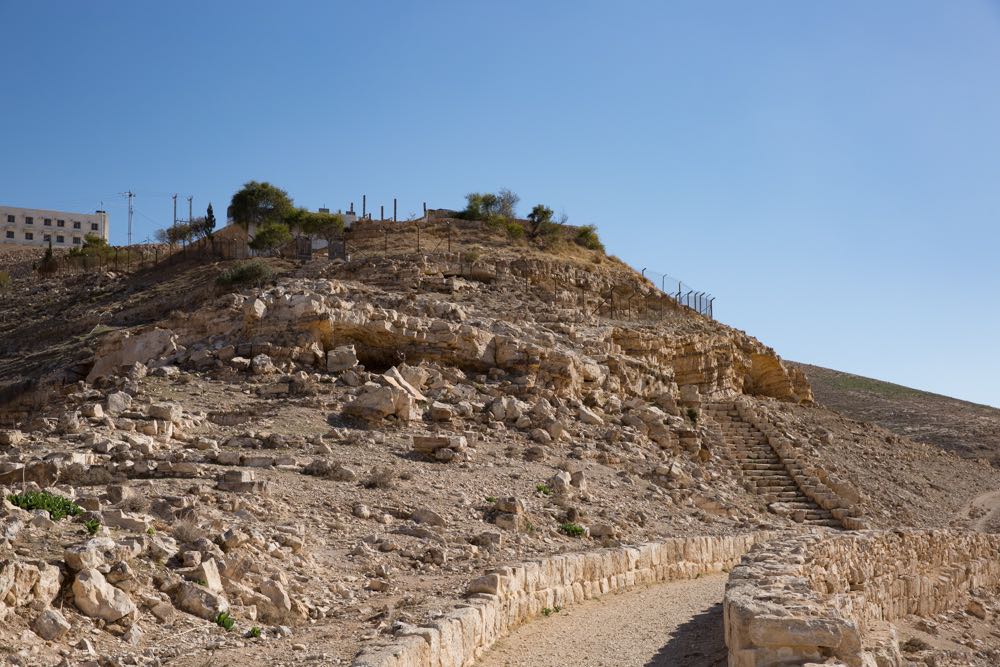 And then up the other (no stairs):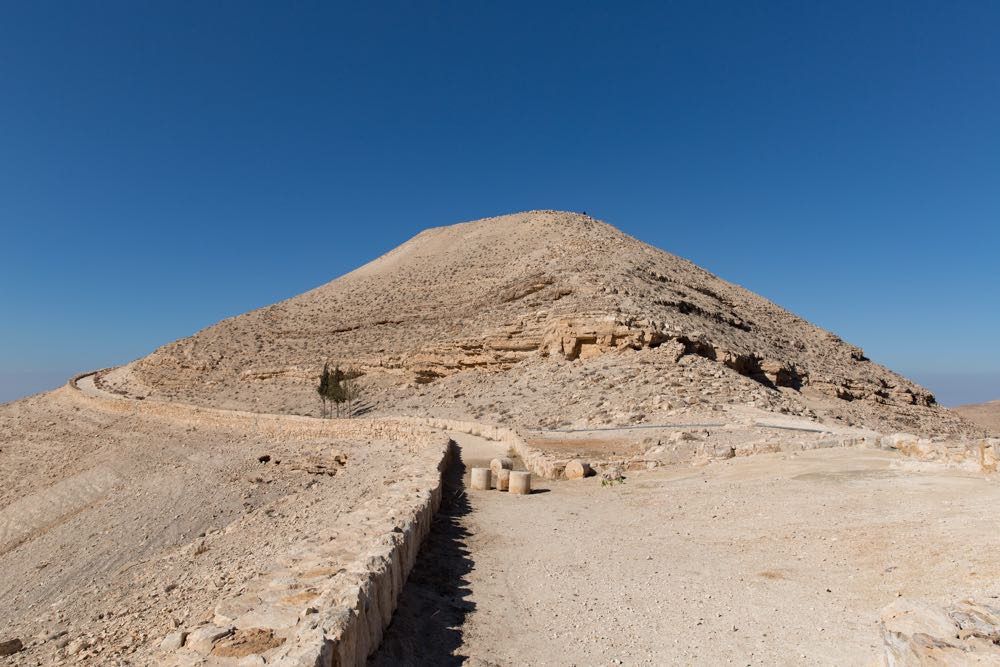 It was an easy incline, and the views of the Dead Sea were pretty.
The rest of the scenery consisted mainly of some shepherds and their flock.
The walk up is mostly paved with cobblestones, then shifts to gravel at the final turn.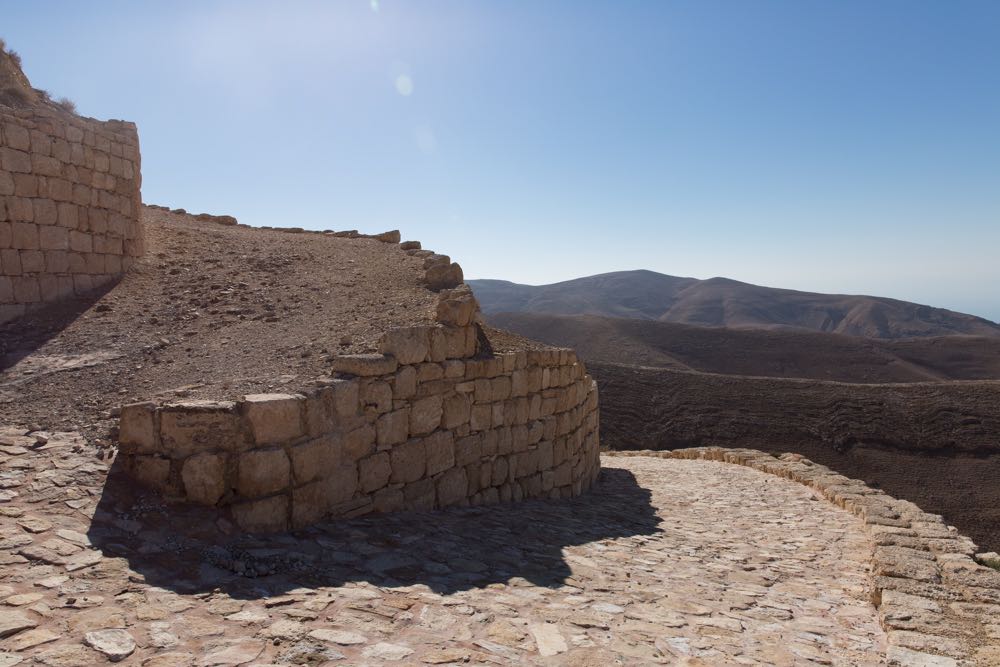 The ruins are really interesting if you know what you're looking at. But there aren't any signs, guides, maps, etc., so you're pretty much on your own.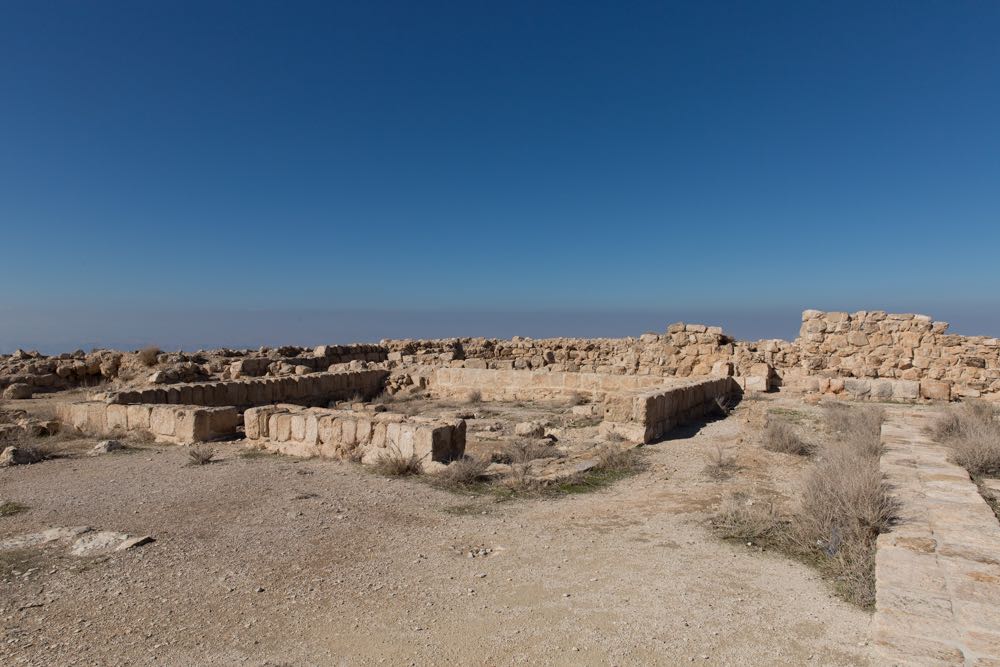 There are also two reconstructed columns, though it seems like this might be an ongoing project. Some of the pictures I've seen online have more columns, but again — limited info on site, so I'm not entirely sure what is going on with those.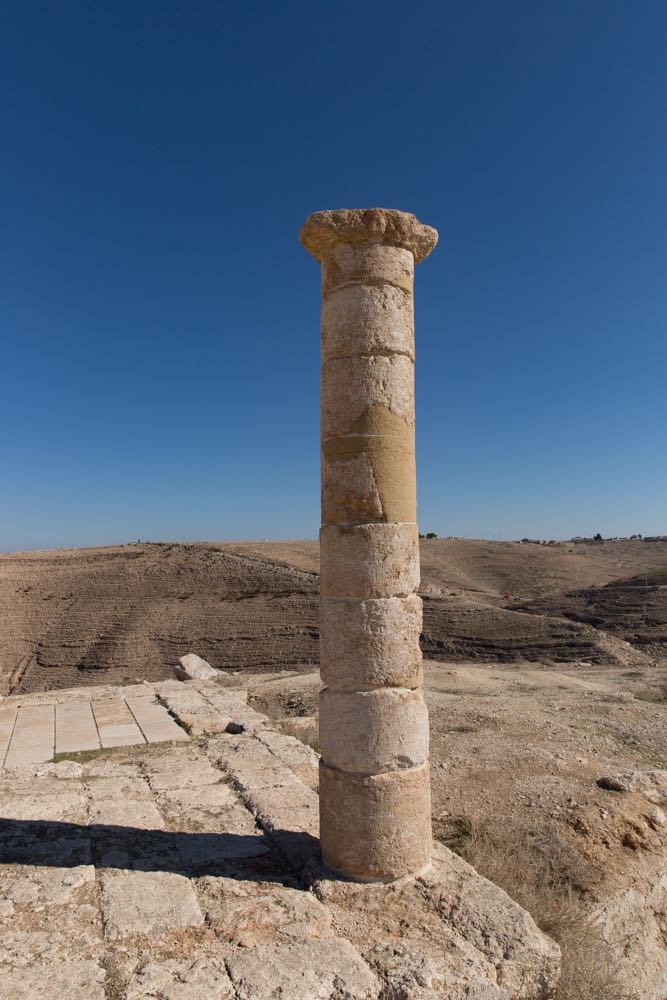 And that's sorta it.
Given how long the drive took (two full hours off the highway), and how little there was to see or learn without a guide, I would probably skip this stop if I had to choose. The views were nice, but if I had it to do over I would go to Umm ar-Rasas instead, which we missed due to time.
The castle at Kerak was closed to visitors while we were in Jordan, due to a situation that had taken place a few weeks prior. We still decided to make the drive down the King's Highway to Kerak, however, as the roadway was supposed to be scenic, and we figured we could at least have lunch in the town.
The drive was spectacular.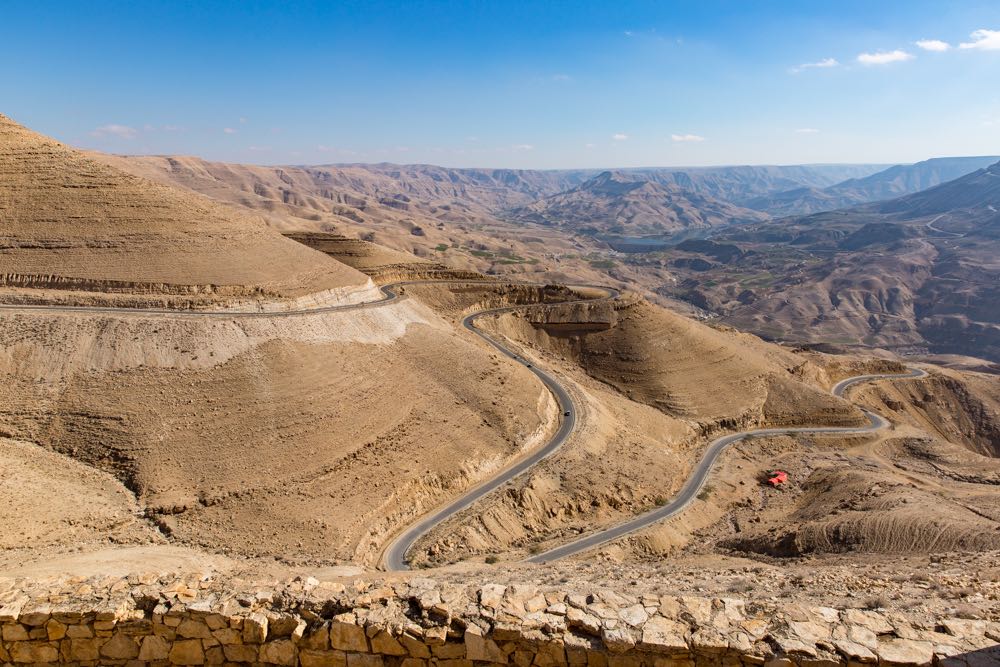 We wound through a mountain range and a beautiful river valley. The roads were narrow, but the driving style in Jordan is pretty polite, so that wasn't a problem. I would say that if you don't know how to drive a car with standard transmission (or know how to drive your automatic car as though it were a manual), that some of the grades might be a bit challenging.
The Jordanian highway authority doesn't seem to believe in gradual inclines.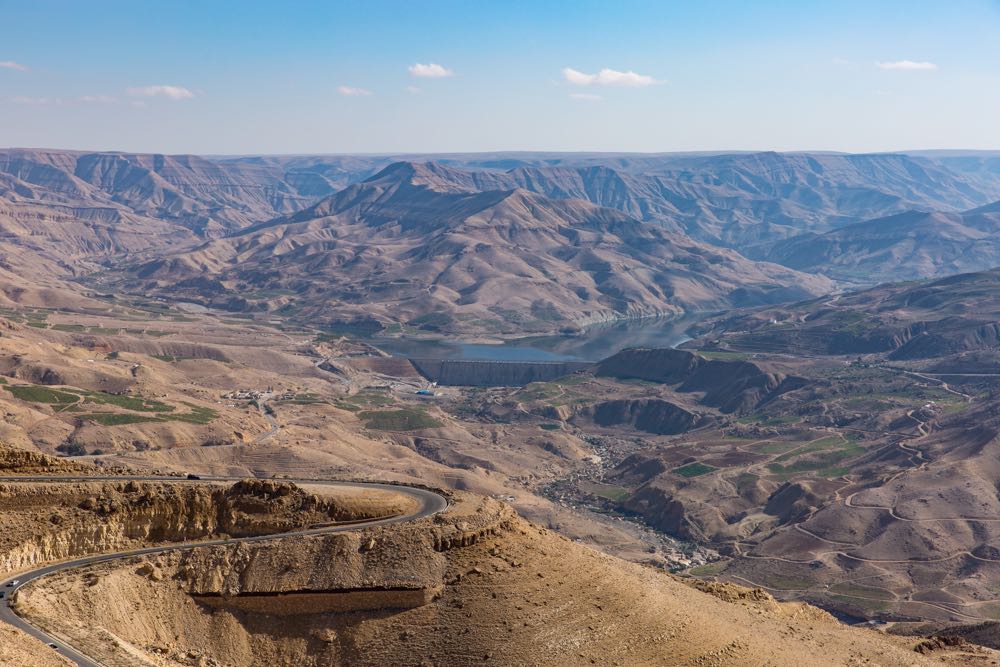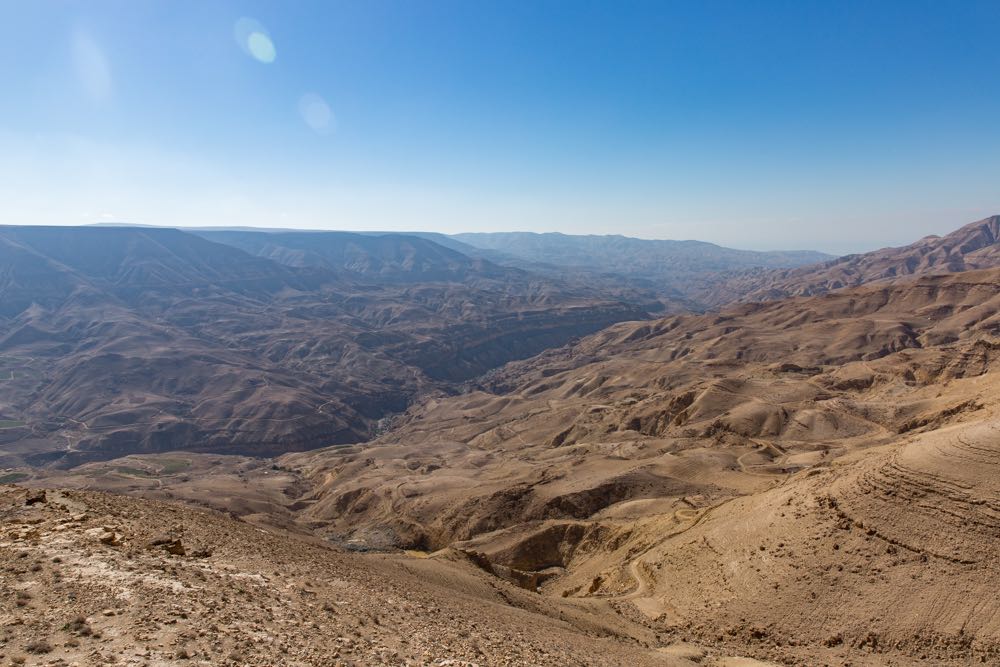 Kerak itself was a grand mountain town with tightly-packed shops and restaurants, and a really impressive castle that basically takes up the entire hilltop. If you have any interest in crusader-era architecture or history, this would definitely be a place to stop, and I'd plan at least two hours.
The drive from Kerak down to the Dead Sea was equally fun, though all the elevation changes in a short time period wreaked havoc on my ears. This picture was taken from "sea level" as an example: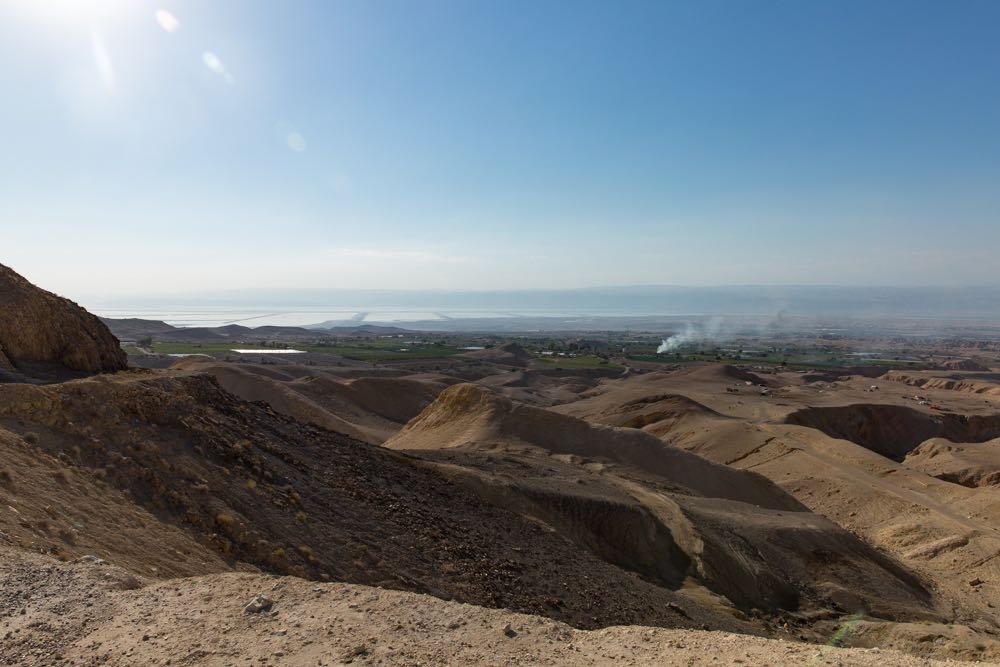 If you were going directly to Petra, it would make sense to go from Kerak south to Shoubak. We were headed to an ecolodge in Dana Reserve, so we had to cut over to the Dead Sea instead, and stopped by Shoubak a few days later on our way back from Petra.
The Montreal Castle is just outside of town, again on a separate hilltop.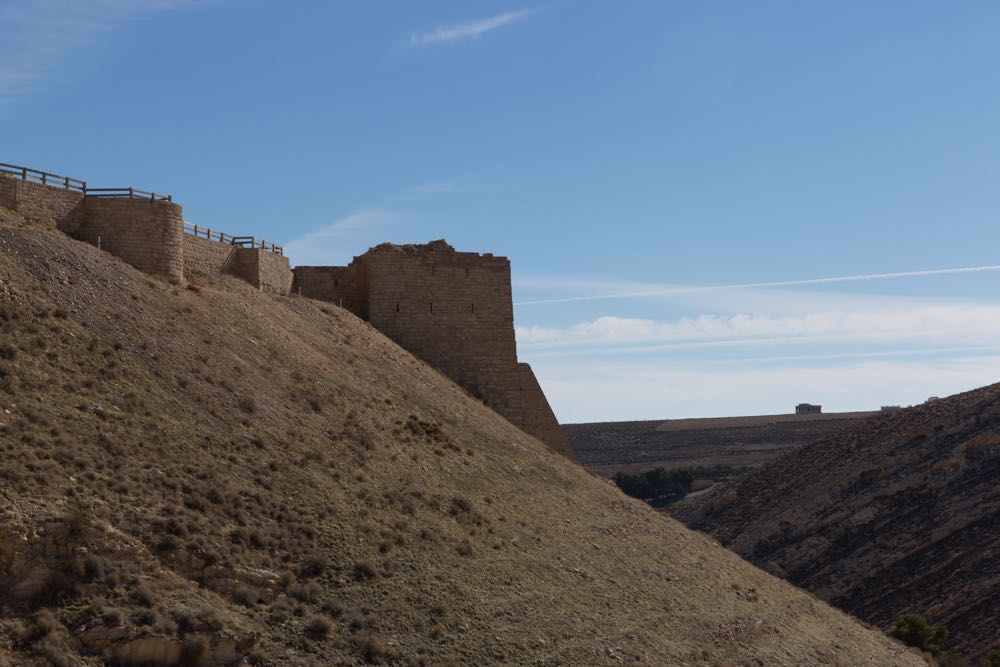 On the one hand, Montreal Castle has never been fully excavated, and there also hasn't been a ton of restoration work. On the other, the fortifications were essentially abandoned at one point, so what is left does provide an interesting snapshot from a moment in time.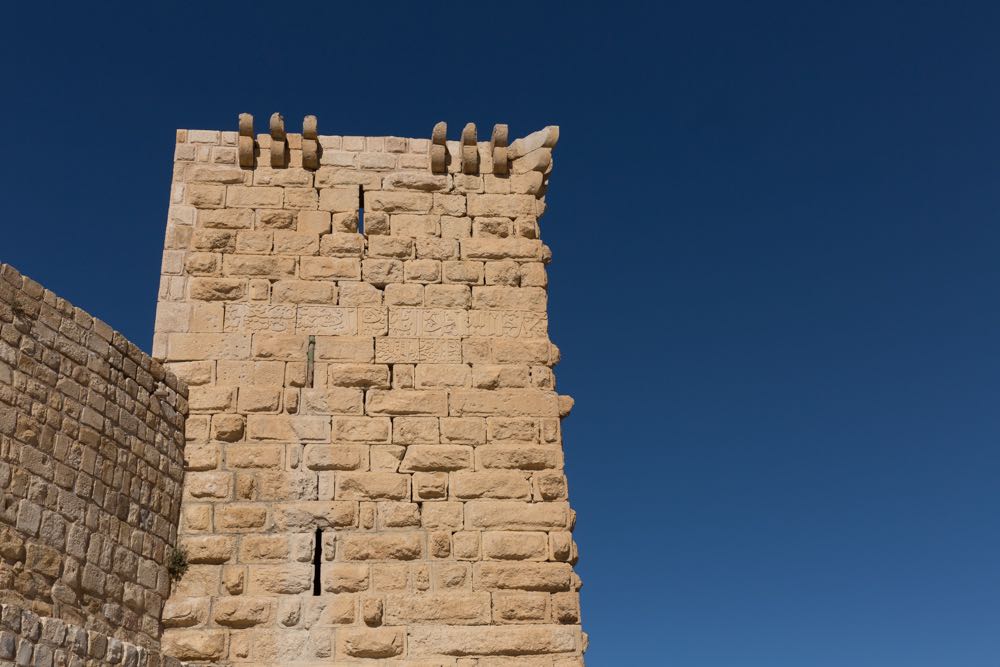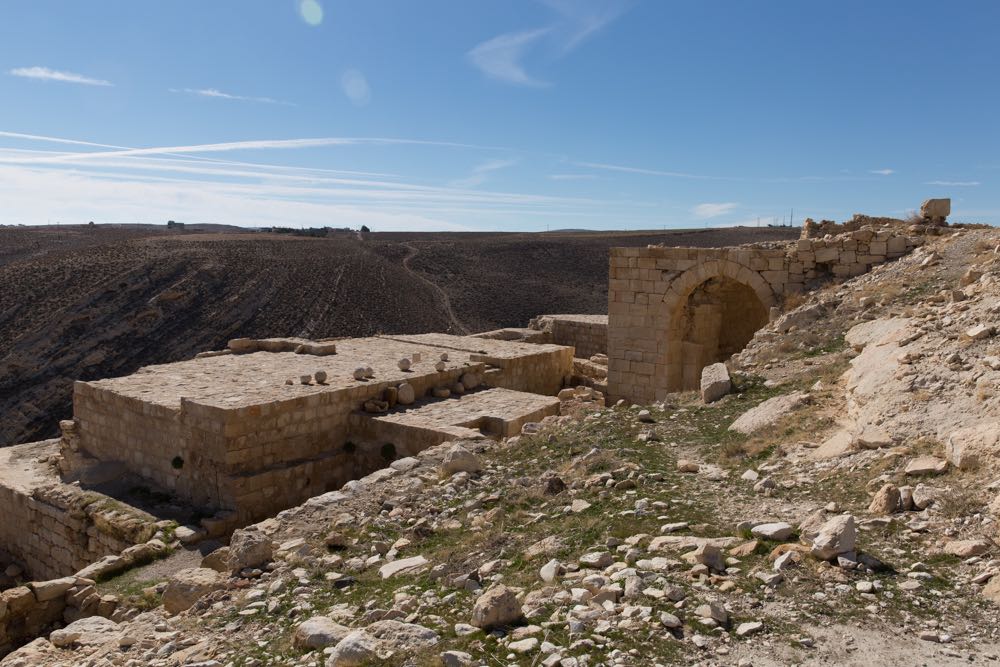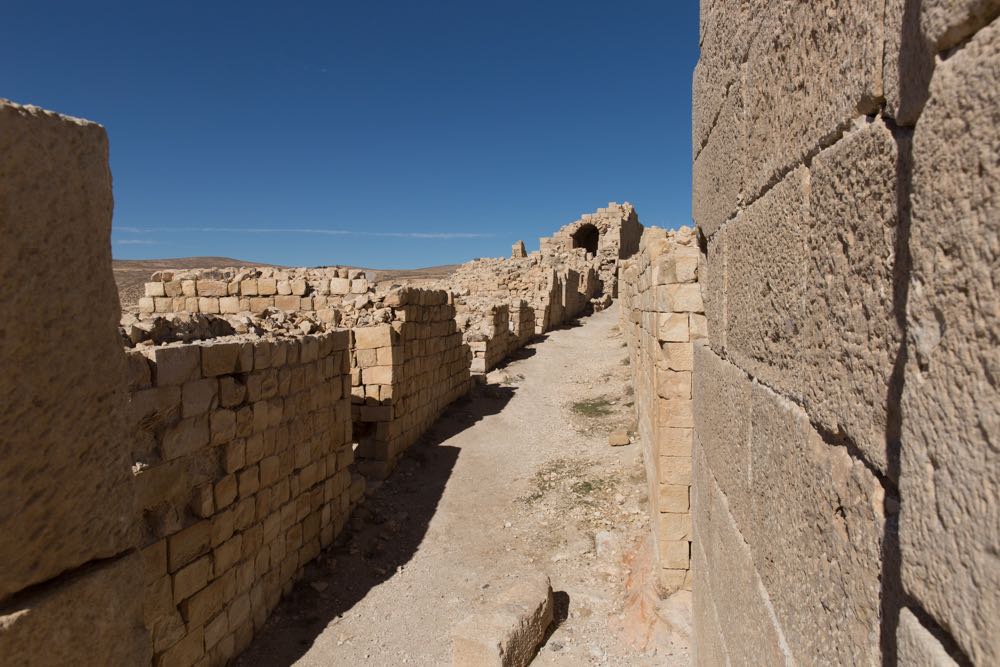 There were a few English-speaking "guides" available for a "small tip" — we were happy walking around on our own, but given how little information was available at some of our other stops I can see how having some additional guidance could be quite valuable. Just make sure to be clear on the price to avoid surprises.
Even if you don't know much about the Crusades or architecture I think this would still be an enjoyable stop.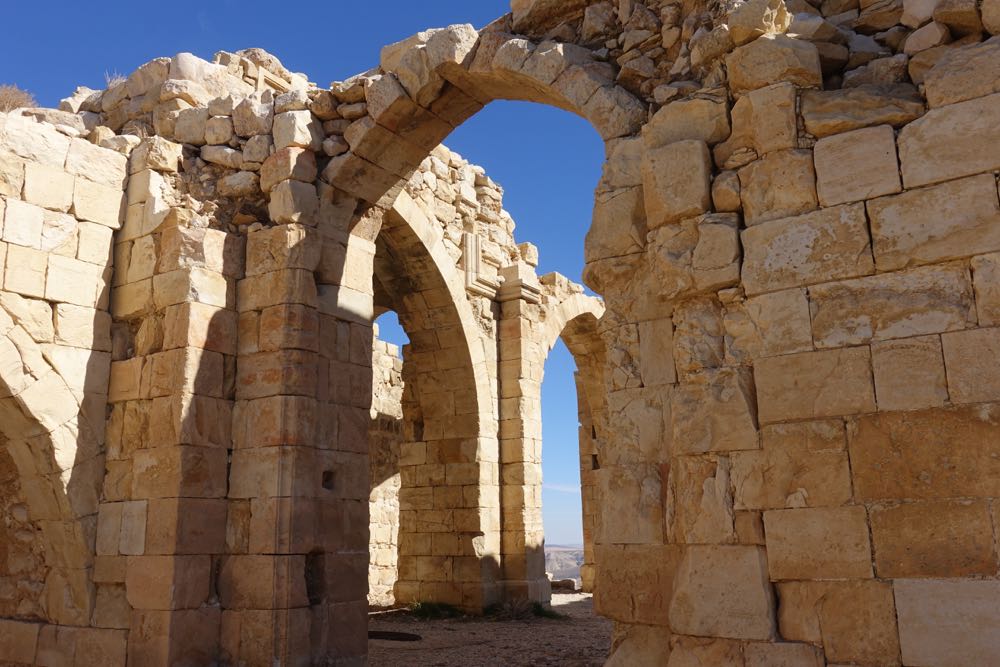 If nothing else, the ruins combine with the views for a lovely atmosphere.
Bottom line
You could spend hours at each of these locations, or just a few minutes. It really depends on your travel style and itinerary. I like exploring old castles, so I think I could have spent 3-4 hours at Kerak, but since we couldn't get in that's hard to gauge.
It is worth noting that while driving in Jordan is generally easy, distances on the King's Highway are deceptive. It's only about 20 miles from Madaba to the fortress at Machaerus, but the drive took well over an hour, closer to 90 minutes. Slow speeds and random speed bumps mean that you just won't be able to cover ground as quickly as you would in other places, so keep that in mind when planning your route.
I would absolutely recommend going "the long way," however. The drive was beautiful, and the range of history provided a wonderful perspective on the country.
Have you driven the King's Highway? Any favorite stops?