Well, unfortunately it looks like Etihad's investment in Alitalia isn't working out quite as either party had hoped. A few years back Etihad bought a 49% stake in Alitalia, and there's no doubt they improved their onboard product, in terms of business class seats, Wi-Fi, crew uniforms, dining, etc.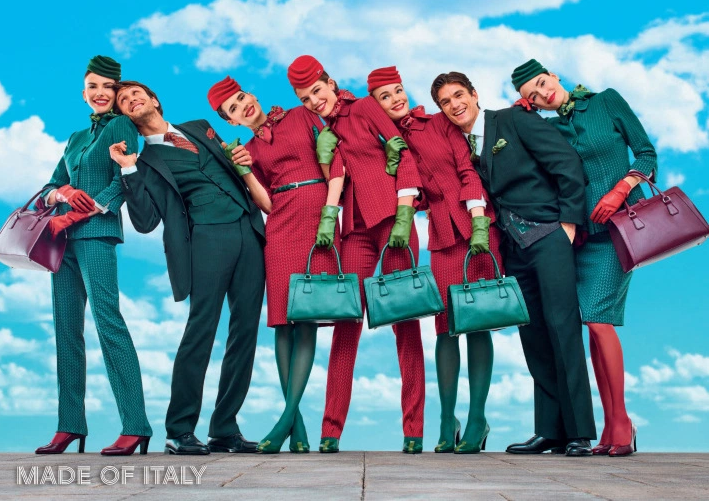 All of that is nice, but it doesn't make an airline profitable. Since Etihad purchased a stake in Alitalia, the goal has been for Alitalia to break even by 2017. Instead Alitalia is expecting to make more than €600 million in operating losses this year. That's average losss of €68,500 per hour. Ouch.
These losses aren't sustainable, and in this case it looks like cash will be running out sooner rather than later. ItalyEurope24 is reporting that Alitalia is expected to run out of cash by the end of March, and will no longer be able to afford fuel or lease payments for their planes, pay their 12,000 employees, cover airport fees, etc.
Unlike in the past, Alitalia is also running out of options. Etihad already owns a 49% stake in Alitalia, which is the largest stake they're allowed to hold. Furthermore, given the financial pressure Etihad is under, I can't imagine they'll continue to just throw money at Alitalia, given that Alitalia's problems are getting worse, rather than better. Etihad has started to cut off airberlin, so I imagine the fate for Alitalia will be similar.
In fairness, Alitalia was in a similar situation just before Christmas last year, though they received a €180 million lifeline (which only lasts a few months, at the rate they're losing money):
They avoided the collapse on December 22nd when the shareholder banks on the board, UniCredit and Intesa Sanpaolo, released the lines of credit that were already granted, worth €180 million. Facing strong pressing by Paolo Gentiloni's government, the banks turned a blind eye to the fact that there's no business plan to indicate how the company intends to turn things around and stop hemorrhaging losses.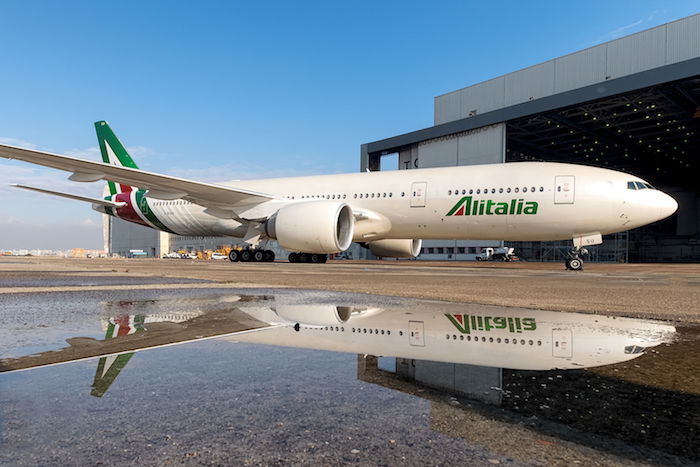 The airline just isn't presenting any sort of a realistic goal, and hasn't met any of their targets:
"Within three weeks," Alitalia will have a plan that's "strong and brave", stated President Luca Cordero di Montezemolo on January 12th. More than six weeks have passed, but the plan still hasn't shown up. Independent advisor Roland Berger gave a negative first evaluation of CEO Cramer Ball's business plan draft. There were also failed results for the savings that the December 22nd board had asked Ball to launch within 60 days. They've only saved (for certain) €1.2 million, in maintenance, in comparison with their goal of reaching at least €160 million this year among all suppliers (from airplane leasing to handling), excluding employee costs.
Simply put, the airline is a complete disaster. Is there a chance they'll be given yet another lifeline? Absolutely. Is it possible that the airline will be forced to ground planes and shut down many of their operations in a few weeks? I'd say so.
But even if Alitalia gets yet another lifeline, I don't see how they'll actually thrive long term. These are all short term boosts that might give them a few more months of life, but it doesn't solve their bigger issue. Up until now Alitalia hasn't met any of their stated goals since Etihad's takeover, and the situation is getting worse, and not better.
Personally I wouldn't feel especially confident about any Alitalia flights for travel after March operating as scheduled.
How do you guys see the Alitalia "situation" ending?