While I think the oneworld alliance is the all around most rewarding alliance for frequent flyers, I was very disappointed in a policy change they made last June. As of June 1, 2016, oneworld changed their policy so that:
Oneworld airlines no longer have to check your bags through to other oneworld carriers if you're booked on separate tickets
Oneworld airlines no longer have to protect you in the event of a misconnect when on separate tickets
While oneworld's missed flight protection was quite generous, allowing passengers to check bags through on separate itineraries should be an absolute no brainer. You want to encourage people to stick within the alliance, and it's not like airlines have much to gain by inconveniencing passengers and making them visit the baggage carousel during their layover (which becomes especially problematic if someone doesn't have a visa to visit the country they're transiting).
Oneworld airlines were of course free to go above and beyond and continue to allow passengers to check bags through on itineraries, though unfortunately most airlines seemed keen to cut this benefit. For example, American and Cathay Pacific quickly adopted this new, stricter, policy.
However, since then we've seen some airlines undo this policy. For example, Cathay Pacific and Malaysia once again allow you to check through bags when traveling on separate itineraries. Of course the issue is that you need the cooperation of the airline with which you're checking in, so this isn't very helpful if you have an American ticket connecting to a Cathay Pacific ticket, for example.
Well, it looks like another airline is reversing course when it comes to this policy. Per AusBT, as of March 1, 2017, Qatar Airways will once again allow passengers traveling on separate oneworld itineraries to check their bags through.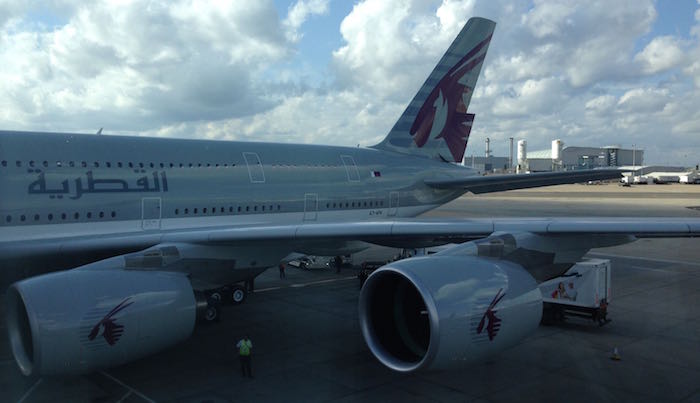 This is a common sense change on the part of Qatar Airways, so kudos to them on that. However, this is only so useful if not all airlines are onboard, so here's to hoping that other oneworld carriers follow along and update their policies as well.