This week is the launch of the new World of Hyatt program. I've been talking about some of the changes to the program over the past week. If you've followed along, you know that I'm not a fan. Be it the high qualification requirements given their small footprint, the swap of tiered-award nights for amenity points, or the diluted breakfast benefits, I just don't think it makes a lot of sense. But it is what it is.
For better or worse, a lot of my travel so far this year has taken me to Scandinavia, a land completely devoid of Hyatts, so I've only recently been sharpening my pencil to determine if requalifying as a Globalist makes sense. Or will even be possible. That's why I've been breaking down the program piece by piece this week, even though we're partway through the qualification year.
Anyway, I thought it might be interesting to post my predictions for the World of Hyatt program. As you read this, keep in mind that these are just my opinions. I don't know anyone at Hyatt. I haven't been on any blogger conference calls. And I'm not speaking for Team OMAAT.
I'm really just a multi-year Diamond like many of you who is puzzled and a little saddened to see what was once a great program go by the wayside. And of course, this could all be wrong.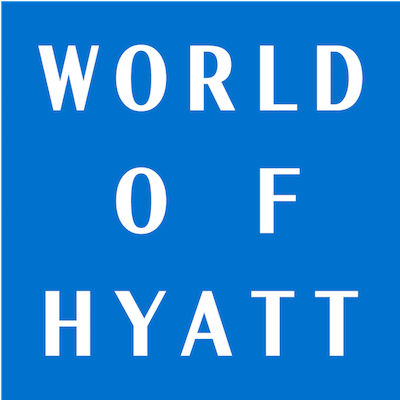 So with that said, here's how I see things playing out.
We'll have to fight for suite upgrades
The biggest selling point of the new World of Hyatt program, at least for top-tier elites, seems to be the promise of unlimited complimentary suite upgrades. At least in theory, Globalists will be upgraded to standard suites at check-in, based upon availability. That's in addition to the four confirmed suite upgrades that they'll also receive.
As someone who typically travels with his family where the three most important things are space, space, and more space, that sounds awesome.
The problem is that it's very easy for hotels to play games with how they define suites, or determine availability. Many of us here at OMAAT have experienced this issue already when applying DSUs at various properties, so there's no reason to think it's going to change with the new scheme. In short, hotels can apply creative definitions to what they consider a standard suite to artificially deflate availability.
To get an idea of what we may be in for, let's look at Starwood, where complimentary suite upgrades have been a staple of the program for years. Long time OMAAT readers will know that Ben often has to ask for them, fight for them, pull out his laptop and show that they are still selling them, and finally Tweet about them.
I don't personally mind this all that much — I'm willing to ask for what I'm entitled to — but most of my friends don't like the idea of confrontation at the reception counter. Do we honestly believe that it will be any different at Hyatt properties?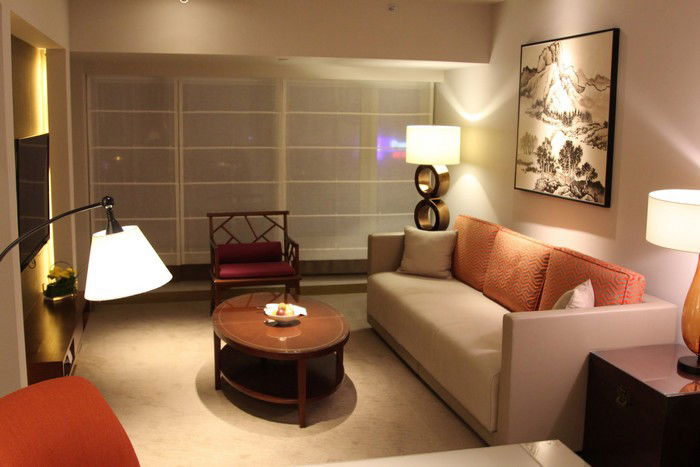 Grand Hyatt Taipei Suite
On the flip side, Hilton doesn't promise anything about getting upgraded to a suite. One of our loyal readers, however, insists that he gets upgraded to a suite more often than not just for the asking. I believe him for the simple reason that I am often similarly successful at shamelessly sweet-talking my way into a suite. I've also had plenty of times where I was proactively upgraded to a suite. That, of course, will continue as well.
So at the end of the day, I don't expect much to change here. All Globalists will continue to get some complimentary suite upgrades, and a few Globalists — those willing to lobby for them — will get a bunch.
But it won't be nearly as automatic as Hyatt claims.
[Edit: I wrote this post before I had my first stay as a Globalist. Let's just say, this prediction is off to a good bad start.]
We'll sometimes get a welcome amenity, just not points
Under the old Gold Passport program, Diamond members received a welcome amenity on every stay. You could choose from either a food and beverage amenity or bonus points. I think I always took the points, unless I was at an international property where that wasn't an option.
But guess what? I'd occasionally get the food and beverage amenity as well. Not every time of course, but on sometimes a snack would show up in my room anyway. Or even a Hyatt Place will give me a coupon for a free drink in addition to the points
So I expect we'll still get the occasional food and beverage welcome amenity and those properties that do so will start to stand out for going above and beyond.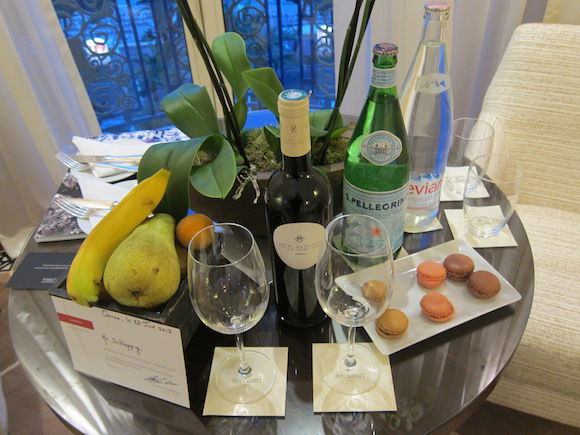 Grand Hyatt Cannes Welcome Amenity
Locally, hotels will do the right thing most of the time
Following along that theme, I am fairly confident that individual properties will do whatever they can to make Globalists happy. After all, they are the ones that directly deal with guests and, for better or worse, will have to try to appease those who are disgruntled.
Unlike the airlines — where crews rotate around the network so you may never see the a flight attendant twice despite flying the same route week after week — hotel staff are mostly constant. So if you are a regular at a property, you may get perks even beyond what the program dictates. Since most hotels are locally owned and operated, they actually have a lot of leeway in what they can offer and I actually expect that to continue. In the end, the terms of World of Hyatt are sort of just a minimum level of service that you can expect, but the hotel itself can go way beyond.
That's somewhat why I expect we'll still see a welcome amenity on occasion even though it isn't a published benefit. I also mostly expect that reasonableness will prevail when it comes to the breakfast benefit.
Make no mistake, restricting the published benefit from up to four registered adults to two adults and two children is a devaluation, but I expect more often than not the properties will do the right thing. The reality is that the marginal cost of providing four breakfast buffets instead of two just isn't that high and I'm guessing many hotels will realize that.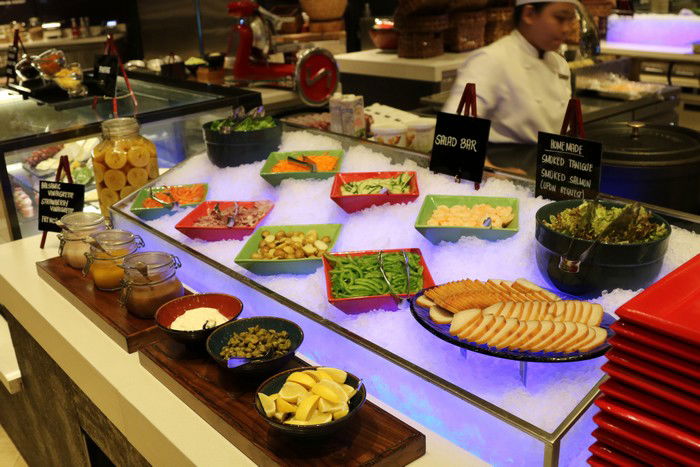 Breakfast at Hyatt City of Dreams Manila
Hyatt will run a major promotion in Q4
It's a common refrain among pundits to say that airlines (and hotels) have crunched their numbers internally and determined that devaluing their program must make sense. We're supposedly not allowed to question it because they obviously have access to data that we don't. And they're smarter than us.
I'm sorry, but I don't believe in the infallibility of corporations. Customer loyalty is a tricky business with a lot of moving parts. And a company doesn't operate in isolation — you really need to model not only your business, but all of your competitors as well, if you are trying to predict how many of your customers will defect over a given change. But of course, that's very hard or impossible.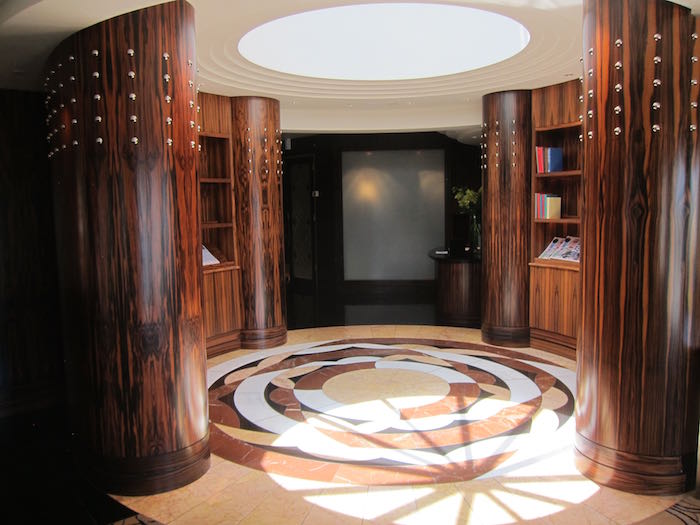 Park Hyatt Melbourne Club Lounge
All this is to say that I think Hyatt is overstepping their analytics a bit and that the results aren't going to match their predictions. My guess is that they'll realize this by the latter half of the year and run some sort of promotion to bring disengaged members back into the fold.
I'm bearish enough on World of Hyatt that I don't think a targeted nights count double promotion is out of the question, though perhaps some big bonus point opportunities is more realistic.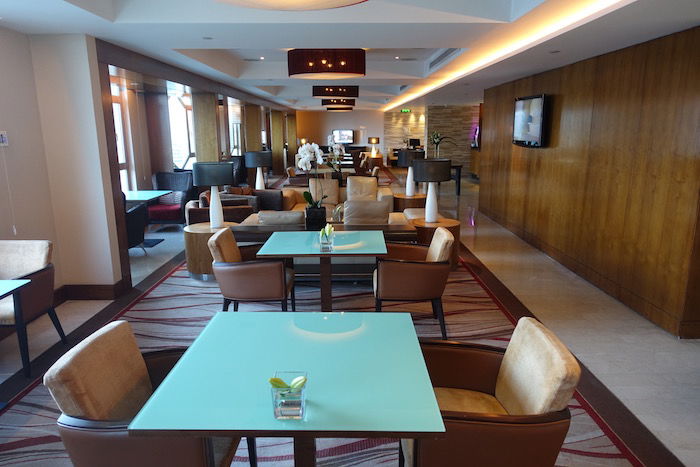 Grand Hyatt Amman
Hyatt will sell or acquire by end of year
Airlines and hotels make tweaks to their loyalty programs every year. That's sort of expected.
But it's pretty rare — at least outside of Italy— to throw the baby out with the bath water and start over. And perhaps that's the part that I find most puzzling about this.
It really makes me think that something big is up with Hyatt. Perhaps they are looking to sell and think that World of Hyatt will make their financials look rosier than they otherwise would (while still claiming, at least for a year, that they have a large number of super loyal elites). Or maybe they are looking at a major acquisition which would make hitting the insane 60-night threshold more realistic. Either way, I'd be surprised if a year goes by and we don't see some activity on this front.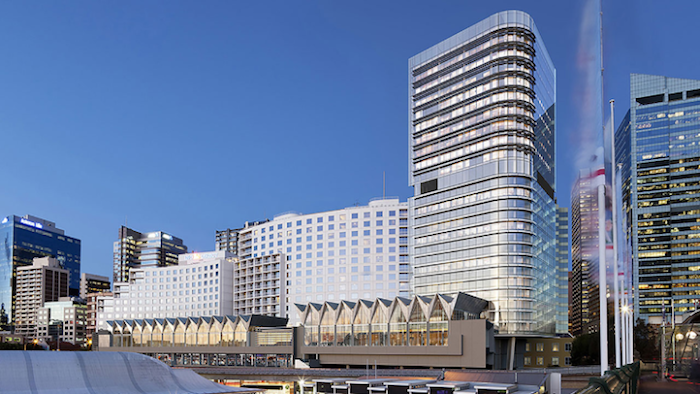 Hyatt Regency Sydney
Bottom Line
I guess you could say that I have a mix of optimism and pessimism about the new program as I expect some things like complimentary suite upgrades to not work as well as advertised while things like the breakfast policy will be reasonably applied in many cases. Either way, these are my predictions. They could all be wrong, but that's kind of the nature of these things.
At any rate, I think the coming months are going to be rather interesting in the World of Hyatt.
What are your predictions regarding the implementation of the new World of Hyatt program?