I hope everyone is having a great weekend! I'm staying in the US for the next couple of weeks and not traveling much. The timing of this gap in travel worked out because Ford has a cold, and I'm sure I'll have a cold soon enough too, because that's just how it usually works out. My next trip will be to Nicaragua, which I'm sure will be quite an experience.
On the points & travel front, this week IHG revealed their next promotion, we saw new Amex Offers for hotel stays, Capital One added hotel transfer partners, Air France-KLM, Delta, and Virgin Atlantic launched their new joint venture, Etihad sold planes in a billion dollar deal, and more.
With that out of the way, here's a recap of this week on the blog:
Featured Stories

I'm not someone who cares about anniversaries or birthdays, because I almost find them to be a sad reminder of how fleeting life is (though perhaps that's also a good reminder).
I rarely write about milestones like this. I usually sit down and intend to write something, but then am disappointed I don't have anything amazing to say, and then just pretend it never happened.
But that seems like a missed opportunity, and today I just want to share one very simple message — THANK YOU!
---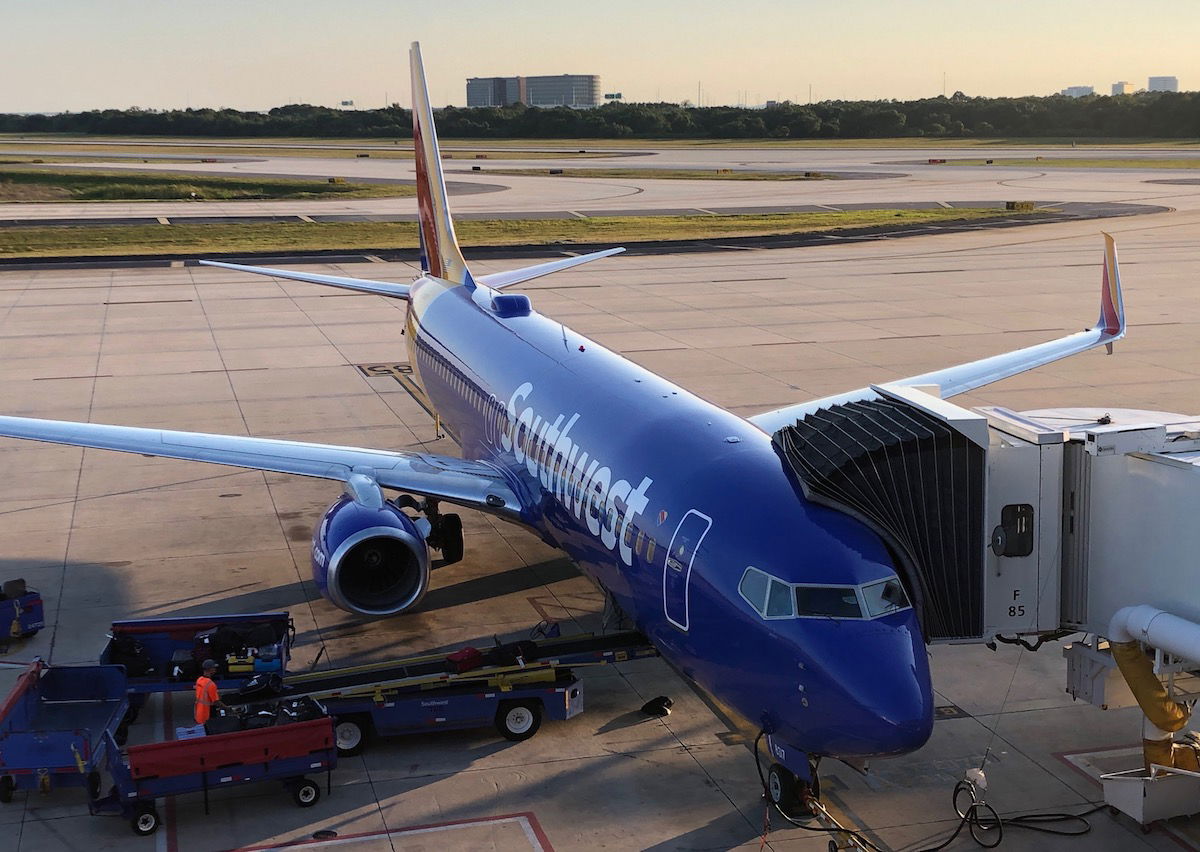 It's not surprising that a lot of people have Southwest Airlines Rapid Rewards credit cards, though the reality is that it can be tough to decide which card is best, given that there are five Southwest Visa Cards, including three personal cards and two business cards.
In early January, Chase and Southwest rolled out limited-time welcome bonuses on all three of the personal cards. If you've been considering one of these cards but haven't yet applied, note that these offers end on Monday, February 10, 2020, so you have just a couple more days to apply.
---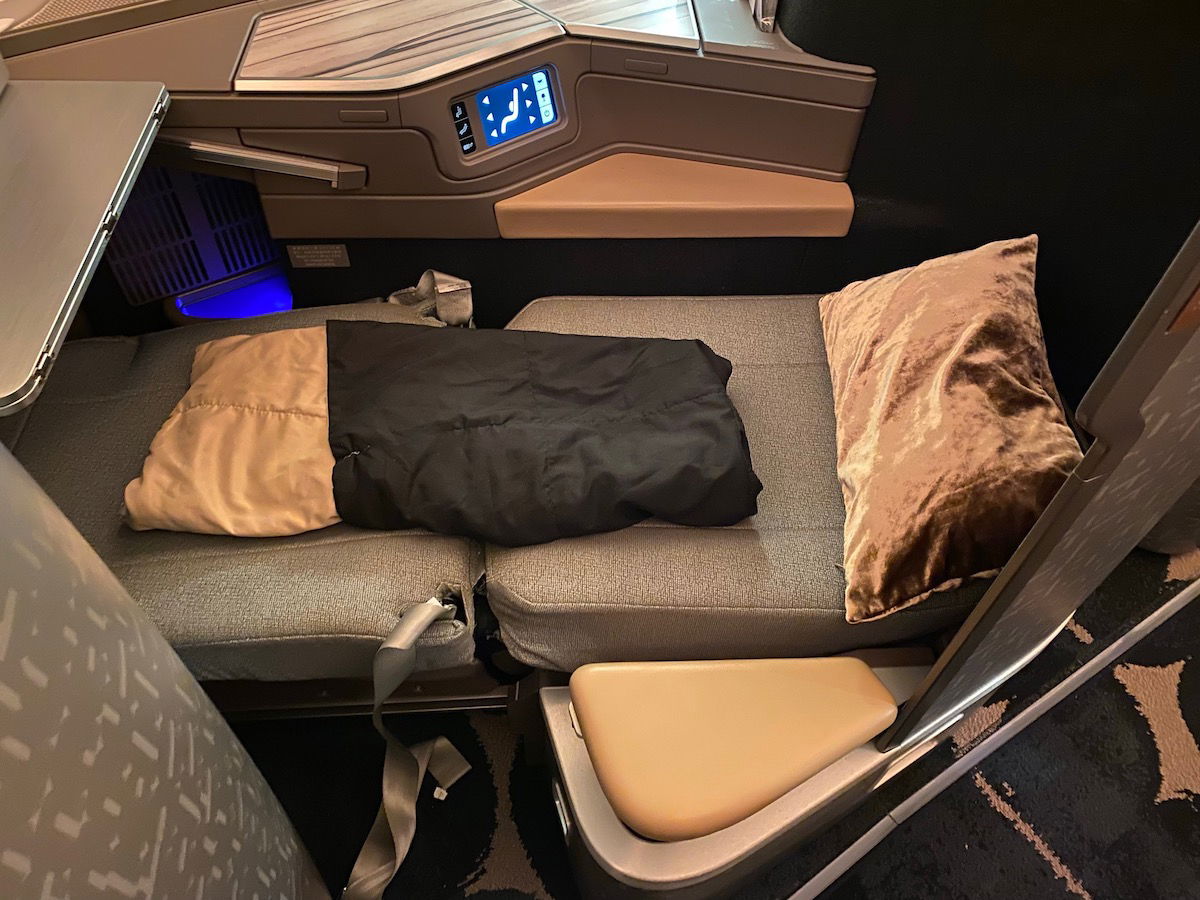 To continue my journey to Taipei, I flew China Airlines' A350-900 business class nonstop from London Gatwick to Taipei.
I was keen to experience China Airlines' A350 business class:
---

TIPS: Earning Miles & Promos
Ink Business Cash Card: 8 Reasons To Apply
Save With Conrad & Waldorf Astoria Amex Offers
New IHG Promo: Earn Up To 4x Points On Stays
Earn Bonus Points At DoubleTree & Tapestry Collection With Amex Offers
Amex EveryDay Preferred Credit Card Review (2020)
Alaska Mileage Plan Offering Minimum Of 10K Miles Per Partner Trip
Big Delta Amex Changes & Welcome Bonuses For 2020
10 Best Credit Card Offers February 2020
Amex Marriott Bonvoy Brilliant Card Review (2020)
New Airline Shopping Portal Bonuses
Southwest Credit Card 75K Bonuses End Monday: Which Is Best?
Gold Delta American Express Card Review (2020)
Delta Platinum Amex Card Review (2020)
TRICKS: Redeeming Miles
Capital One Adds Hotel Transfer Partners
Marriott Bonvoy Adds Capacity Controls At More Hotels
OUCH: Marriott Hotel Category Changes 2020
TRAVEL With Ben (Lucky)
New OMAAT Email System: Please Check Your Subscriptions
Celebrating 12 Years Of Blogging
Upcoming Events: Frequent Traveler University PLUS The Travel & Adventure Show
REVIEWS & Trip Reports
Review: China Airlines A350 Business Class
Review: Starlux Airlines Galactic Lounge Taipei Airport
NEWS & Updates
Qatar Airways Cancels China Flights, But For A Different Reason Than Other Airlines
Chase Sending Out 1099s For Referral Bonuses (And More)
Views On Flights To Tokyo Haneda Airport Are About To Get Better
Turkish Airlines' 2020 Super Bowl Ad
Air France-KLM, Delta, And Virgin Atlantic Launch New Joint Venture
British Airways' New Economy Blankets & Pillows
United Airlines Training Crews To Stop Inflight Porn Use
Emirates Tells Beijing Passengers To Show Up Eight Hours Before Departure
Etihad Selling 38 Aircraft For $1 Billion
American Airlines Suspends Hong Kong Flights
American To Codeshare With GOL, Expand Miami Flying
Air China's Unique Strategy For Maintaining US Flights
You Can Now Earn & Redeem United Miles On Vistara
Norwegian Returns Heathrow Lottery Slots To Airport
Iran Lied, Knew All Along Ukraine 752 Was Shot Down
Sheraton Frankfurt Airport Being Split Into Two Hotels
Cathay Pacific Cutting New York To Vancouver Flight Early
Cathay Pacific Cuts 30% Of Flights, Puts Employees On Unpaid Leave
United Airlines Cancels All Hong Kong Flights
Flight Diverts After Man Jokes About Having Coronavirus
Hyatt Launching "Pay My Way" Booking Feature
Turkish Airlines Launching Flights To Vancouver As Of June 2020
Global Entry Enrollment Suspended For New York Residents
Marriott Is Now Email Marketing Thongs
South African Airways Massively Cuts Route Network
Canada's Flair Airlines Offers "All You Can Fly" Pass
LATAM Adds Nonstop Frankfurt Flight, Cuts Fifth Freedom Flight
Breeze Airways Launching In US This Year
An A320 Was "Nearly" Shot Down Over Syria
The Creative Way Etihad Is Staffing Beijing Flights
American Airlines' Brilliant(ish) "Wifi Withdrawal" Ad
The Two New Business Class Suites American Airlines Is Considering
Hmmm: Royal Caribbean Bans Chinese Passport Holders (And More)
New Azman Air A340 Has TWO Business Class Seats
Vietnam's Bamboo Airways Will Fly To Prague
Which Planes Have Delta One Suites?
Changes Are Coming To Airport Starbucks Locations
---
I hope everyone has a great rest of the weekend!