Over the past several days we've seen a countless number of airlines cancel flights to China. Typically airlines have rationalized this decision in one of two ways:
They've canceled flights for the safety of their crews
They've canceled flights due to a huge reduction in demand
Well, this weekend it was announced that Qatar Airways is suspending all flights to mainland China as of February 3, 2020, and until further notice. This makes them the first of the major Gulf carriers to make this decision.
While the decision as such makes perfect sense, what's interesting is the logic they're providing for this decision.
Qatar Airways isn't canceling China flights for the safety of their crews or due to a reduction in demand, but rather "due to significant operational challenges caused by entry restrictions imposed by several countries."
An increasing number of countries have added new restrictions denying entry to those who have visited China recently (most often within 14 days), so that presents an issue for Qatar Airways to staff flights. Since this restriction includes crews who recently traveled to China, this would prevent the airline from scheduling crews on certain routes, and would limit their ability to maintain scheduled operations elsewhere.
The airline is reviewing operations on a weekly basis, with the intention of restoring flights as soon as the restrictions are lifted.
Qatar Airways flies to half a dozen destinations in mainland China, including Beijing, Chengdu, Chongqing, Guangzhou, Hangzhou, and Shanghai.
As Qatar Airways CEO Akbar Al Baker explains the decision:
"We have been placed in a challenging operational situation where the airline cannot continue with its global operations as a result of these restrictions on anyone who has visited China. If we continue operations, the significant numbers of crew who would have travelled to China, would be limited to operate on certain flights, reducing our operational effectiveness. We will immediately resume our operations to China once the governmental restrictions are lifted."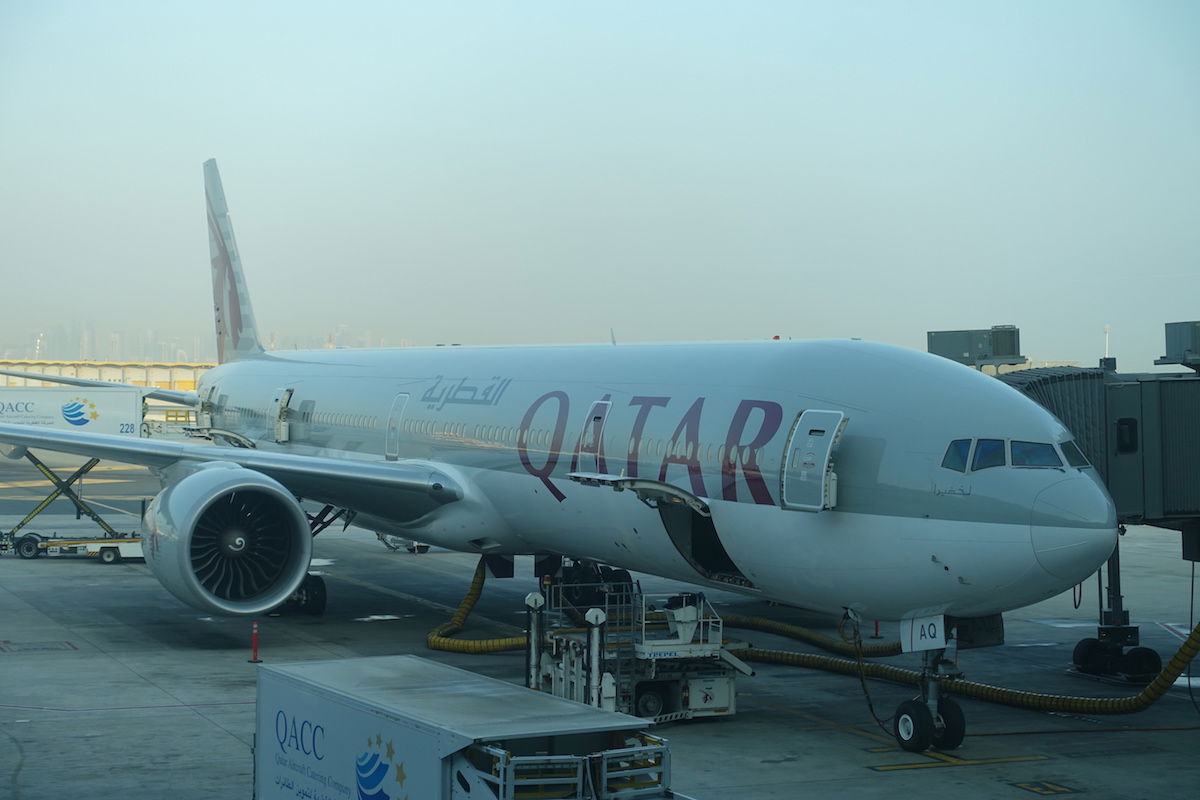 Qatar Airways has cut flights to half a dozen destinations in China
Bottom line
We've seeing an increasing number of airlines cancel flights to China. This is obviously a very fluid situation, and as far as I know, Qatar Airways is the first major airline to cancel flights due to the logistical challenges the situation poses for their crews.
Even if an airline wants to continue flying to China, I can see how this could be a huge scheduling mess for employees, with countries adding restrictions for those who have recently been to China.