There are lots of airlines out there with unique aircraft layouts, though I'd say Azman Air is in a league of their own when it comes to the former Virgin Atlantic A340-600 that they just acquired.
What is Azman Air?
Azman Air is a domestic Nigerian airline that was founded in 2010.
The airline has had a fleet of five Boeing 737s, including two 737-300s and three 737-500s. The airline is based in Kano, Nigeria, and operates to nearly a dozen destinations.
Azman Air acquires an A340-600
In 2018 I wrote about how Azman Air was planning on buying a retired Etihad Airways A340-600. While the airline was serious about it at the time, they didn't end up taking delivery of the plane, and it instead went to Plus Ultra, a Spanish airline.
Well, it looks like that wasn't the end of their A340 adventure. Azman Air has just taken delivery of an A340-600, in this case one that used to fly for Virgin Atlantic.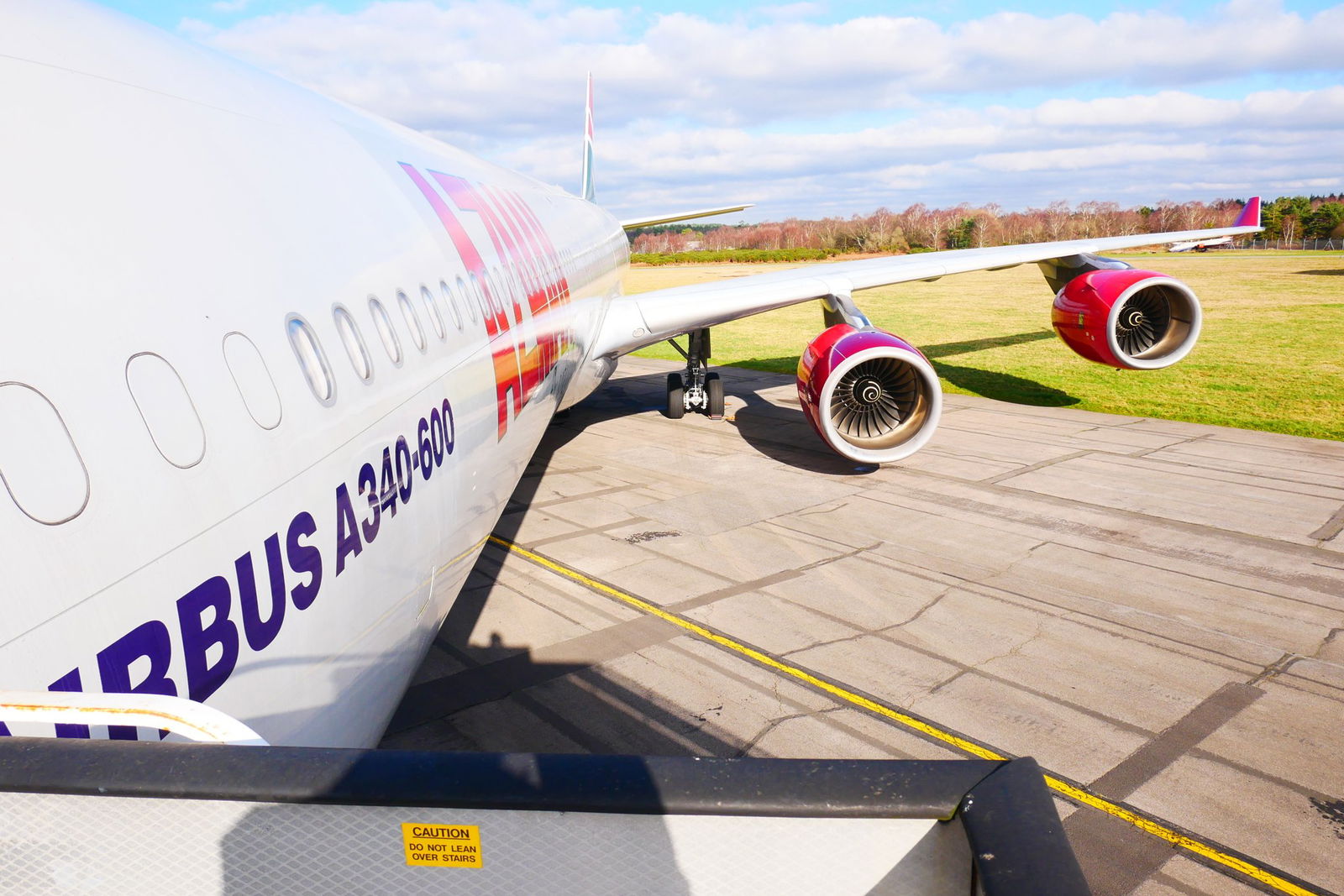 The plane they took delivery of is still fairly new, and only had its first flight in 2006. The plane had the registration code G-VYOU at Virgin Atlantic, and now has the registration code 2-EALJ.
As you can probably tell, they essentially just painted over the old Virgin Atlantic livery. You've also gotta love the "AA" on the tail. If American Airlines sues for the use of "Flagship," then surely they should be suing for this as well?
This will no doubt create market confusion — people taking domestic Nigeria flights will be very confused when they see seatback entertainment while flying "AA." 😉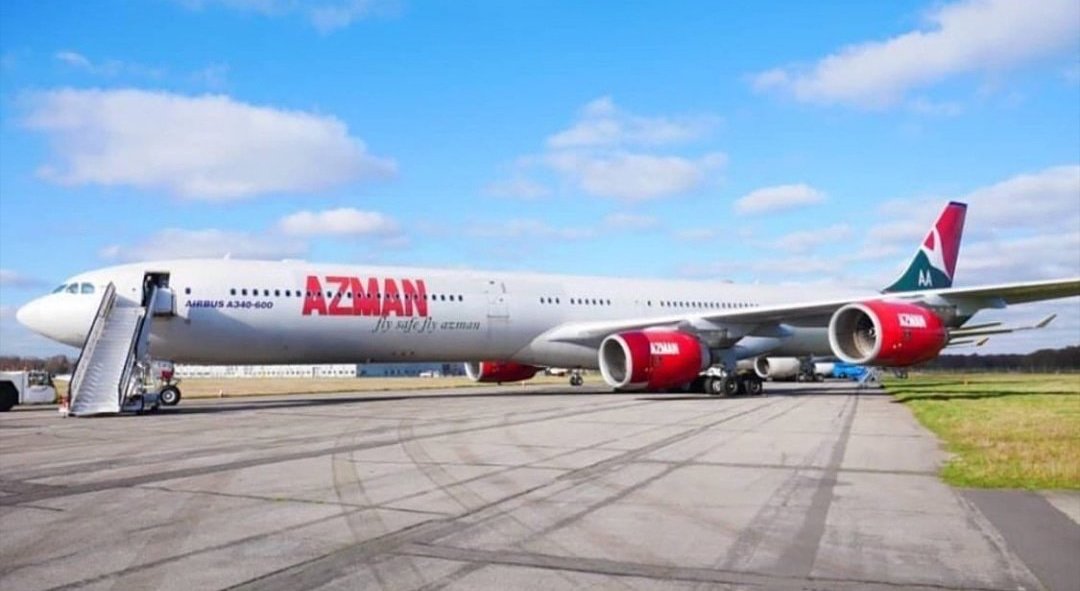 Azman Air's bizarre A340 configuration
This is the most interesting part. Azman Air's A340 has a total of 413 seats, including 411 economy seats and… two business class seats. Yep, that's right, the plane has just two business class seats.
That's not a typo. That's like having a single business class seat and then doubling it.
The outrightly purchased Airbus A340-600 @AzmanAir has 411 Economy Seats, 2 Business Class Seats, A wider overhead lockers for more Luggage and Standard Leg room for comfort of the Passengers.

We are Redifining Air Travel in Nigeria.#AzmanAir6thAircraft#LetsFlyAzmanAir pic.twitter.com/oS4M7BuQKE

— AzmanAir – #LetsFlyAzmanAir (@AzmanAir) February 7, 2020
Below is a picture that seems to show the two seat business class seats. It doesn't appear that there are any curtains or separation from the rest of the cabin, and for that matter if you want a window seat you'll have to sit in economy.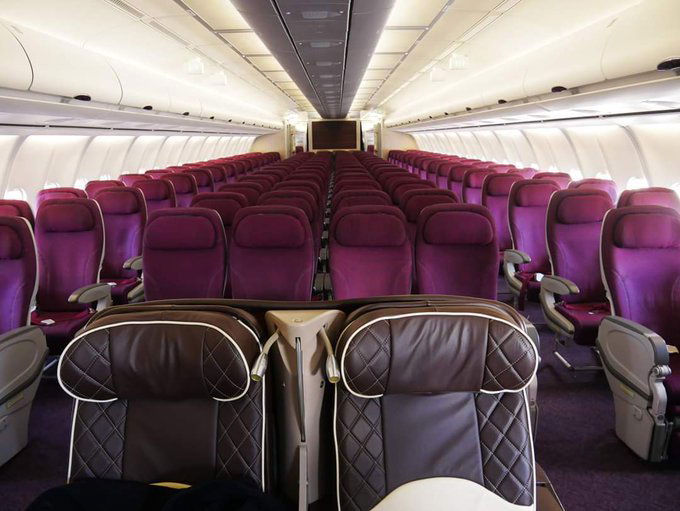 Below are some pictures the airline provided of the rest of the cabin (they really went all out to get professional cabin photos of their new prized possession).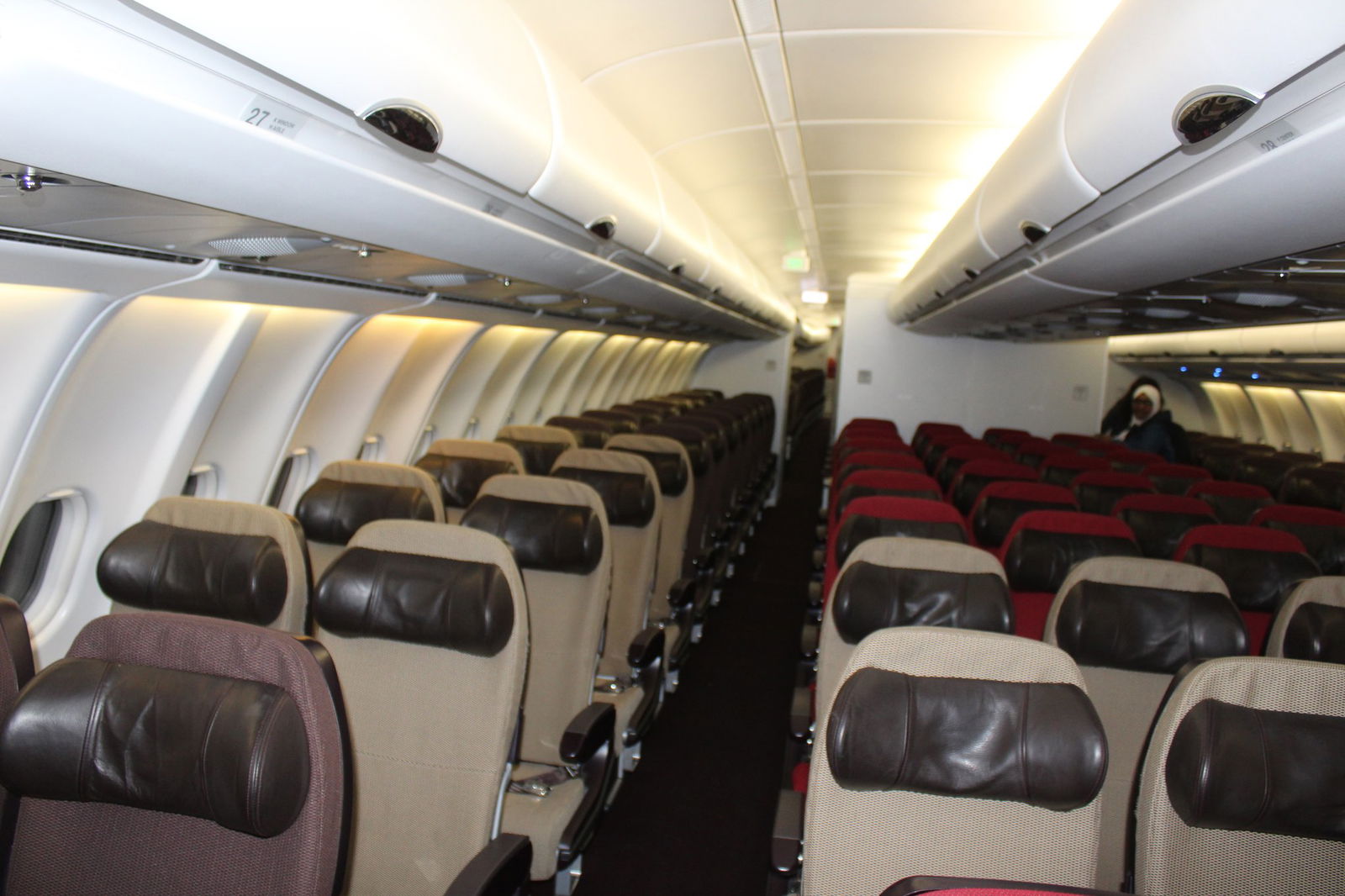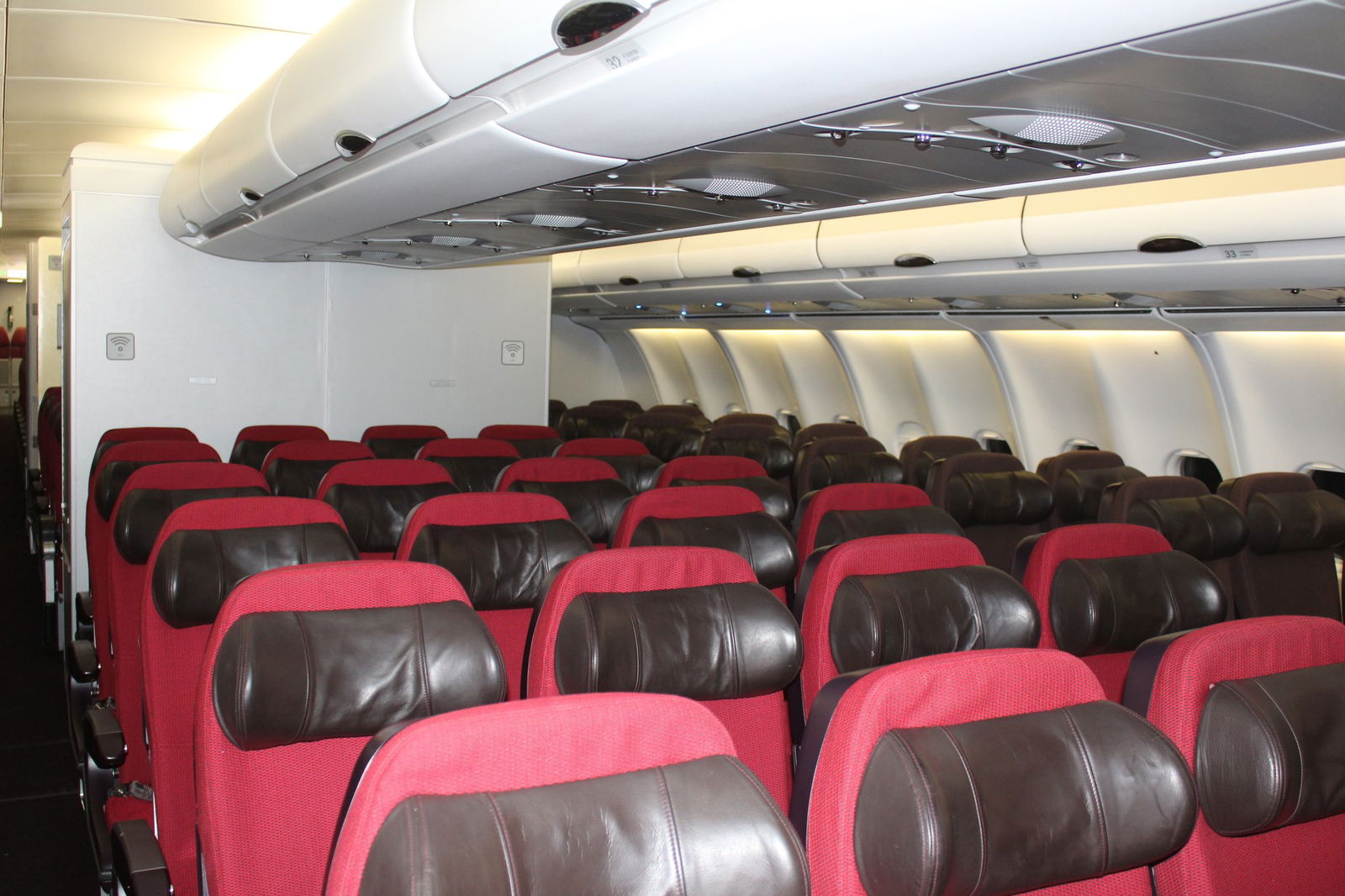 Words can't describe how fascinated I am by this configuration. I'm guessing most of the economy seats were handed down from Virgin Atlantic, and then clearly someone made the decision to install business class.
I imagine the conversation went something like this:
"But wait, shouldn't we have business class?"
"Yes, that's a great point."
"How big should the cabin be, though? Most airlines have about 40 business class seats on this type of plane."
"How about two seats, and we can just put them right in the front center of the economy cabin?"
"That's a great idea!"
Where will Azman Air fly A340-600?
Azman Air hasn't yet revealed where they will fly this plane. In the past the airline has talked about launching long haul, international service, though I haven't heard anything about that lately.
Based on the extremely dense configuration, I think it's highly likely that the airline will use the plane for Hajj and Umrah charters. The airline has operated some of these in the past, and this seems like the perfect plane for that in terms of the 400+ seats.
Bottom line
Perhaps unintentionally, Azman Air has just created the world's most exclusive business class product. Their entire fleet has just two business class seats, and I can't think of another airline with so few premium seats.
It will be fascinating to see how this plane is deployed…