If you're flying British Airways economy anytime soon, hopefully you'll find the bedding to be more comfortable…
British Airways has been investing in their product
British Airways has been investing significantly in their passenger experience. This has been most noticeable in premium cabins, as they've introduced new Club Suites, and have significantly improved catering, amenities, and bedding.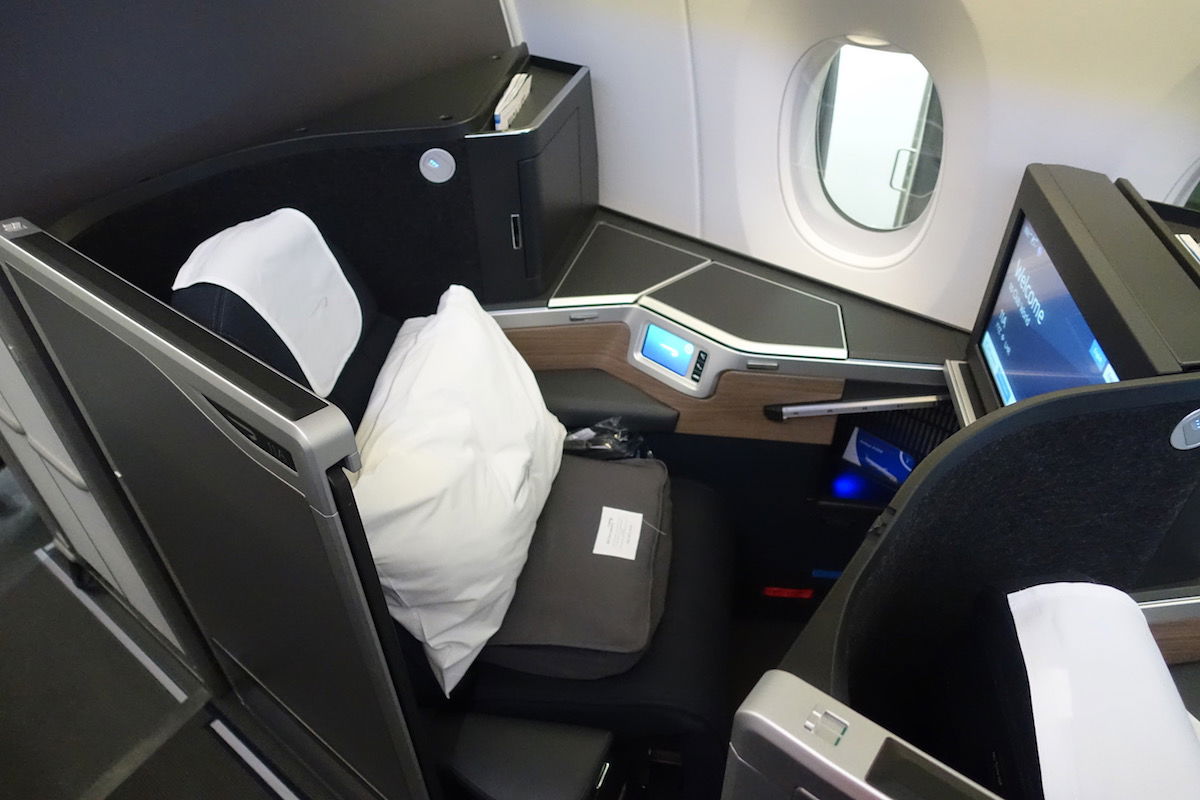 British Airways' new Club Suites
Fortunately their investments haven't been limited to first and business class. The airline has also improved their premium economy experience, with better food and amenities.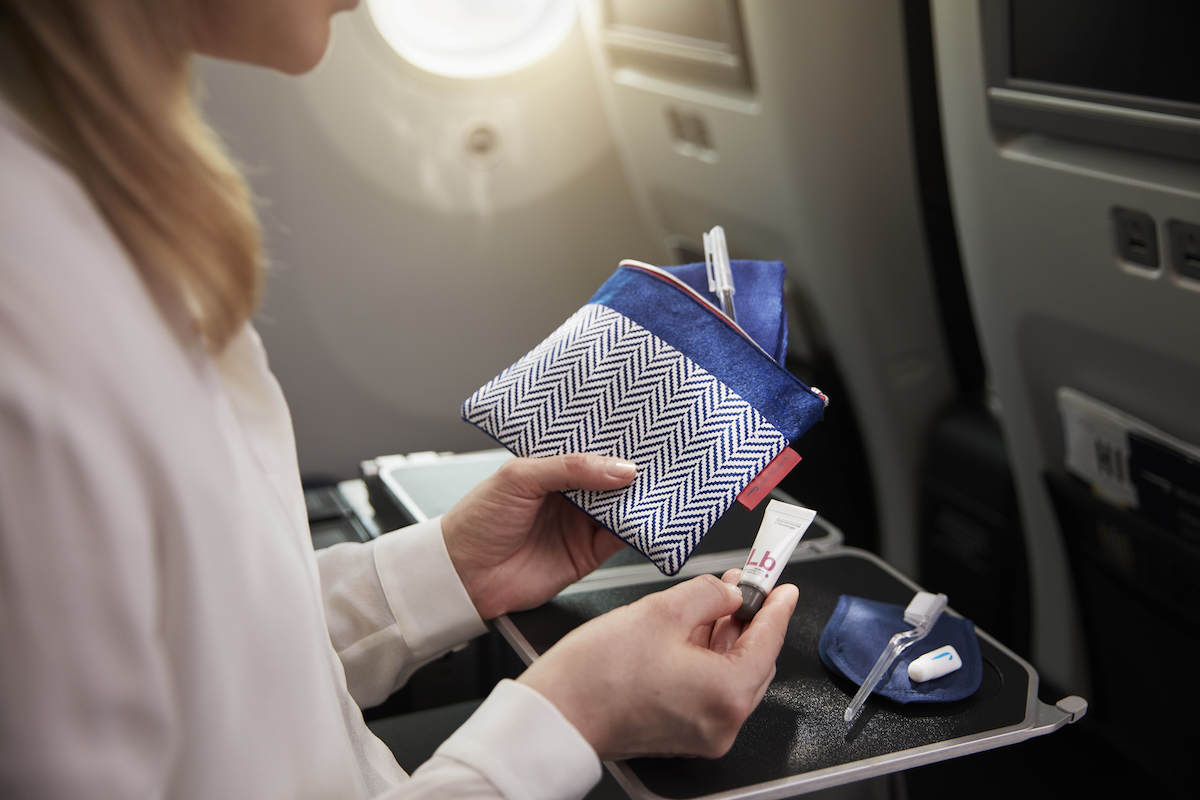 British Airways' new premium economy amenities
While much more selective, economy has also seen some improvements. In early 2018, British Airways improved catering in long haul economy, though up until now hasn't improved amenities.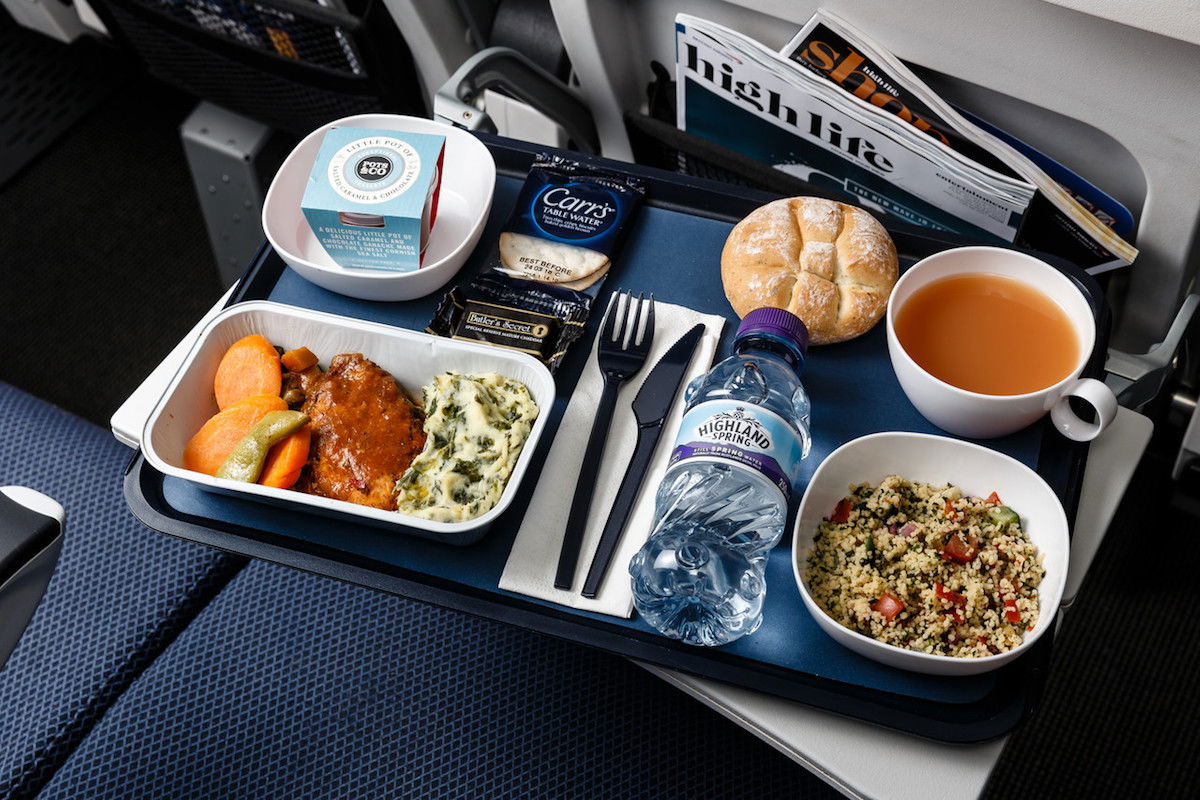 British Airways' improved economy meals
The airline has also made some cuts in economy over the years, though. For example, British Airways doesn't offer any free food or drinks in short haul economy, while on long haul flights they're transitioning to 10 abreast seating on many 777s.
New British Airways economy pillows & blankets
There's finally some good news when it comes to their economy product. British Airways is rolling out freshly designed soft blankets and pillows, along with new headrest covers, for customers in World Traveller (which is the name for their long haul economy):
The new pillows are bright blue, with a herringbone design
The new blankets are also bright blue, and are a super-soft fleece material
The new headrest covers are white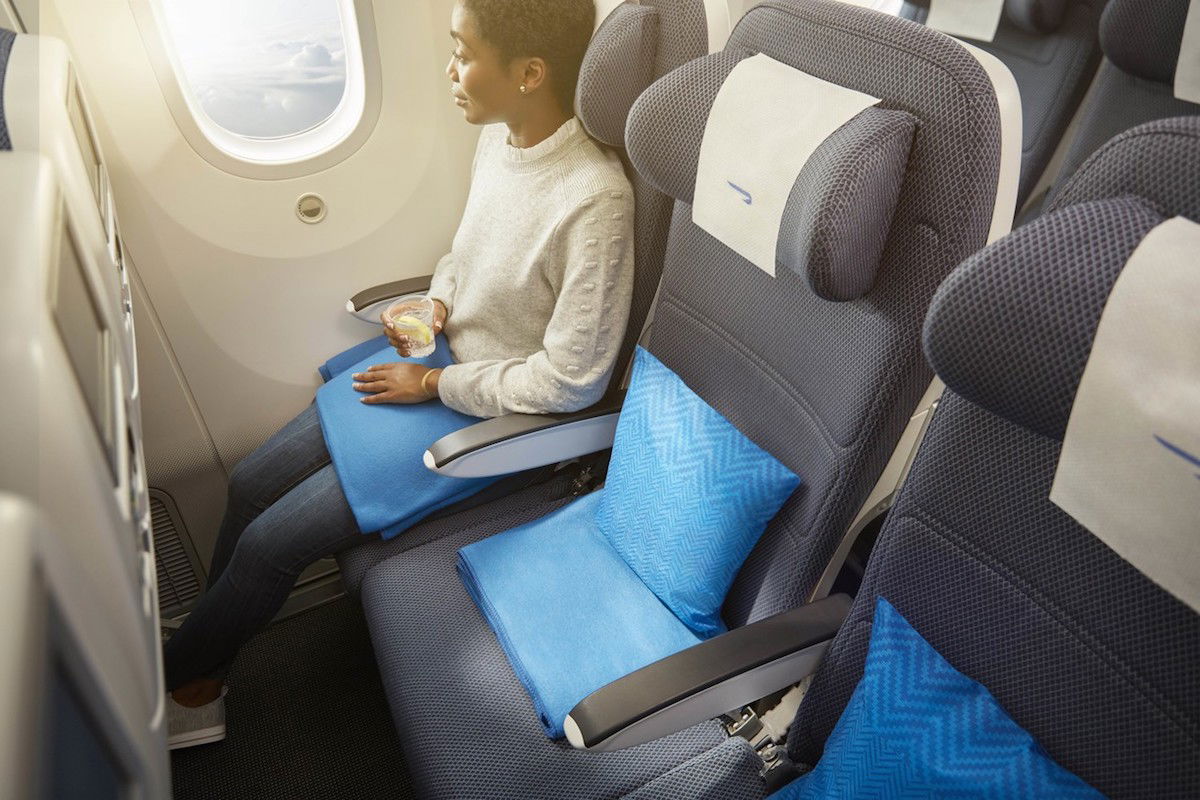 British Airways' improved pillows & blankets in economy
These new items are available on all long haul flights to and from Heathrow, and will launch on all long haul flights from Gatwick as of March 1, 2020.
The blankets that are being replaced will be donated to charities and projects around the world, so that's nice.
As Carolina Martinoli, British Airways' Director of Customer Experience, describes these changes:
"We want our customers to be able to sit back and really relax on board, making the most of the comfortable new soft furnishings, the in-flight films and programmes and the four-course World Traveller menu. Our aim is to deliver them to their destination feeling refreshed and feeling their trip is off to a great start. "
Bottom line
While these pillows and blankets (and in particular, headrest covers) don't look life changing, I have to give British Airways credit for the consistent investments they've been making in aspects of their product across all cabins.
If anyone flies British Airways' long haul economy anytime soon, please report back on whether these pillows and blankets are actually a significant improvement.