In 2019 United Airlines and Vistara launched a codeshare agreement, and as of February 2020 that agreement has been expanded to include the ability to earn and redeem United miles on all Vistara flights.
One thing that made this partnership so interesting is that Air India is already in the Star Alliance and a United Airlines partner, though frankly it's nice to see an Indian alternative to the national carrier, given their lackluster service.
What is Vistara?
Vistara is a Delhi-based airline that's a joint venture between Tata Sons and Singapore Airlines. Given the Singapore Airlines connection one would hope they'd be superior, though I've heard mixed reports.
The airline has been around since 2015, and currently operates a fleet of a few dozen planes, including A320s, A320neos, and 737-800s.
The airline has big expansion plans, though, with A320neos, A321neos, and even 787-9s on order.
As of now the airline operates primarily domestically, though they do have a few international destinations as well, including Bangkok, Colombo, Dubai, and Singapore. With their upcoming 787-9s (due to be delivered starting this year), we can expect them to also launch true long haul flights.
Redeem United MileagePlus miles on Vistara
It's now possible to redeem United MileagePlus miles for travel on Vistara throughout their network. Flights are bookable directly through united.com, and award availability is readily available.
Most domestic flights seem to have at least two business class award seats and four economy class award seats. These itineraries start at just 8,000 miles in economy or 35,000 miles in business class.

Award availability is more inconsistent on international flights.
United lets you mix and match partner airlines on awards, though, so you could book a connection on Vistara in conjunction with a long haul Star Alliance award. Personally I'd much rather connect to Vistara than Air India.
Heck, you can even book Air India and Vistara on one award.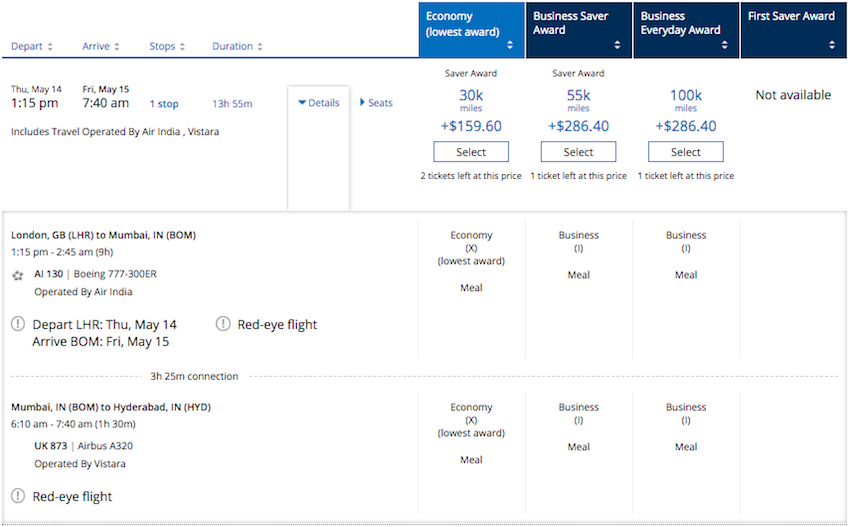 How to earn United MileagePlus miles
If you're looking to earn United miles, MileagePlus is a Chase Ultimate Rewards transfer partner, so you can convert Ultimate Rewards points into United miles at a 1:1 ratio.
See this post for the best credit cards for earning United miles.
Earn United miles with these cards:
Earn United MileagePlus miles on Vistara
Not only can you redeem United miles on all Vistara flights, but you can also earn United award miles on revenue Vistara flights. Here are the mileage earning rates, which range from 0% to 125%, depending on the fare class:

This could be a good option for crediting miles if you just take a one-off Vistara flight.
Bottom line
United is even more taking the lead among US airlines when it comes to India. Not only do they have the most flights to India among US airlines, but they partner with both Air India and Vistara.
Being able to earn and redeem United miles for travel on Vistara is awesome, and that will be an even cooler opportunity once they get their 787-9s.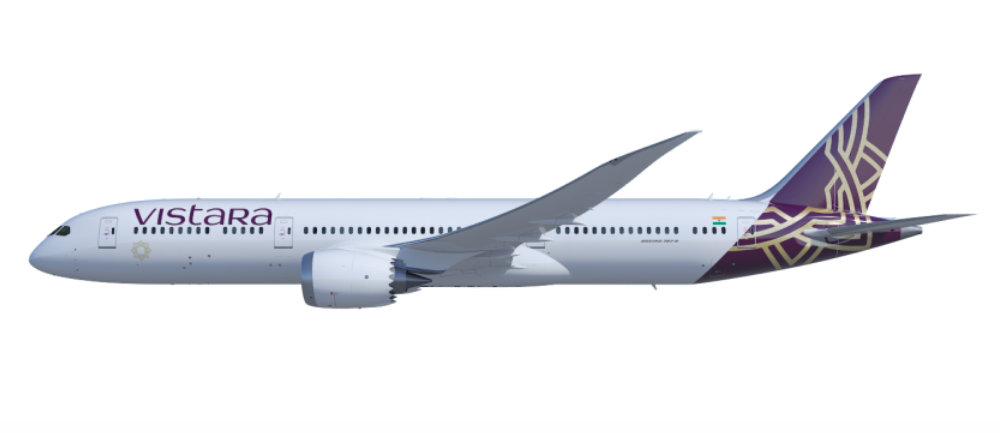 Have you flown Vistara? If so, what was your experience like?