It's not often that something changes to cause views on flights to get better, though that's exactly what's happening in Tokyo right now.
Haneda Airport getting dozens of new flights
Tokyo Haneda Airport is undergoing a significant expansion this spring, ahead of the 2020 Olympics. The airport has issued about 50 new international slots.
Among those slots, US airlines have been granted an additional dozen Tokyo Haneda slots, with airlines from other countries getting many new slots as well. This isn't all additional capacity for Japan, as in many cases we're seeing airlines largely shift flights from Narita to Haneda (for example, as of this spring Delta will no longer fly to Narita).
Japan regaining control of airspace around Haneda
What's largely making Haneda Airport expansion possible is that Japan will get to control more airspace around Tokyo, which has otherwise largely been managed by the US since the postwar period. While Japan isn't technically getting the airspace back, they are at least allowed to control it.
Up until now, flights into & out of Haneda Airport have only been able to operate in very limited corridors, primarily over Tokyo Bay, with significant detours and altitude restrictions.
Even with those restrictions, views can sometimes be awesome. For example, when I flew Lufthansa from Tokyo Haneda to Munich recently, I had some awesome views on departure.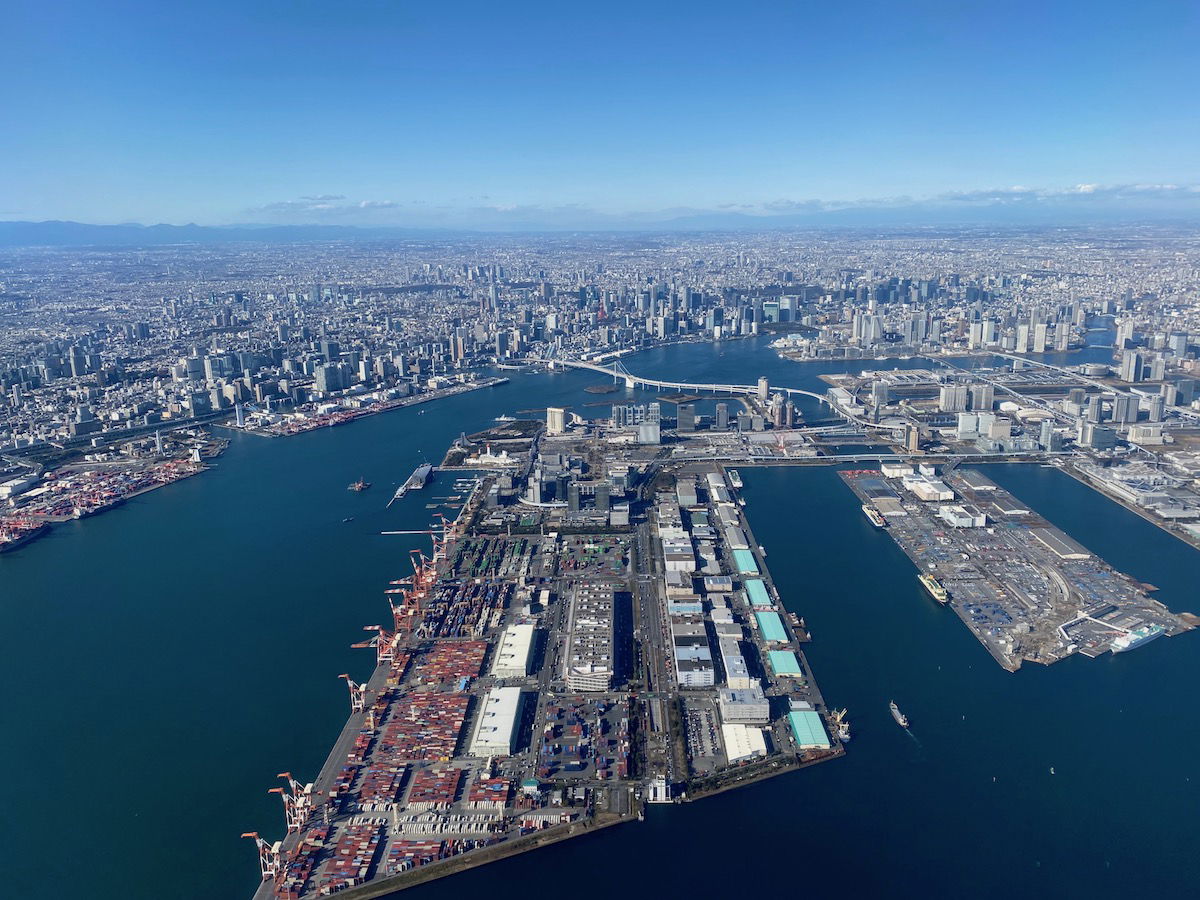 Tokyo Haneda departure view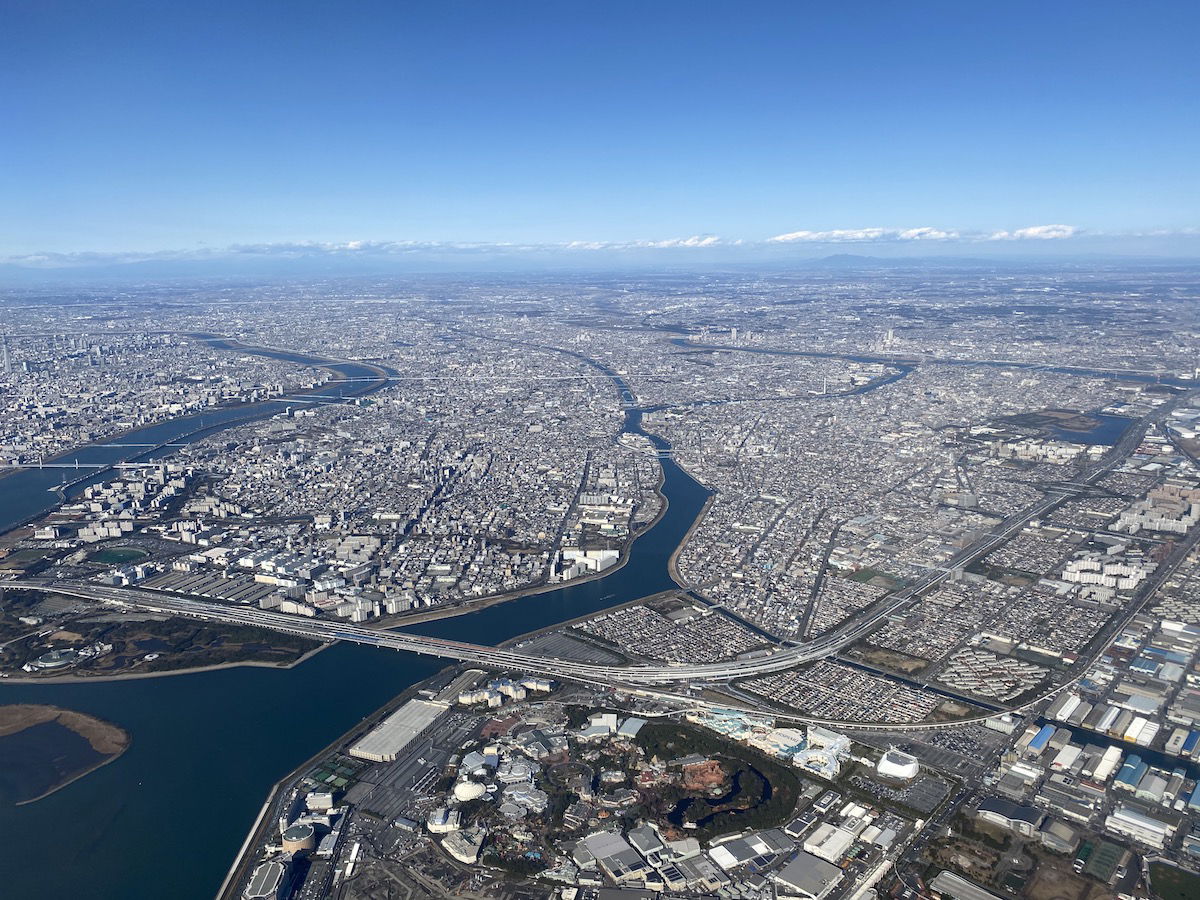 Tokyo Haneda departure view
Flights will soon be operating over Tokyo
Yesterday afternoon, Japan's Ministry of Land, Infrastructure, Transport, and Tourism, operated the first flight to Haneda Airport using one of the new routes, which had a Japan Airlines 777 passing right over Central Tokyo, around Shinjuku and Shibuya.
国土交通省は2日午後、東京都心を通過する羽田空港の新たな飛行ルートの「実機飛行確認」を始めました。写真は東京・新宿上空を飛行する航空機(撮影・藤尾明華)https://t.co/2dnSMssC8d #羽田新ルート #新ルート #羽田空港 pic.twitter.com/h9bIVGHOeA

— 共同通信写真部 (@kyodo_photo) February 2, 2020
This is being done to familiarize air traffic controllers with the new approach pattern, and to alleviate concerns over noise associated with the new procedure.
The new procedure is expected to be fully active starting in late March, when the new routes are all added.
Bottom line
Tokyo has a mesmerizing skyline, and I was already in awe during my recent daytime departure out of Haneda. I can only imagine how much better views will be when these new flights paths are opened up right over Tokyo.
If you're flying to Haneda Airport starting in late March, it may pay to pick a window seat…