LATAM is discontinuing one of my favorite intra-Europe fifth freedom flights, and is replacing it with another service.
LATAM adds nonstop Santiago to Frankfurt flights
As of June 30, 2020, LATAM will be launching 3x weekly nonstop flights between Santiago and Frankfurt. The flight, which will be the first ever scheduled nonstop flight between Chile and Germany, will be operated with the following schedule:
LA708 Santiago to Frankfurt departing 9:20PM arriving 5:40PM (+1 day)
LA709 Frankfurt to Santiago departing 7:25PM arriving 4:40AM (+1 day)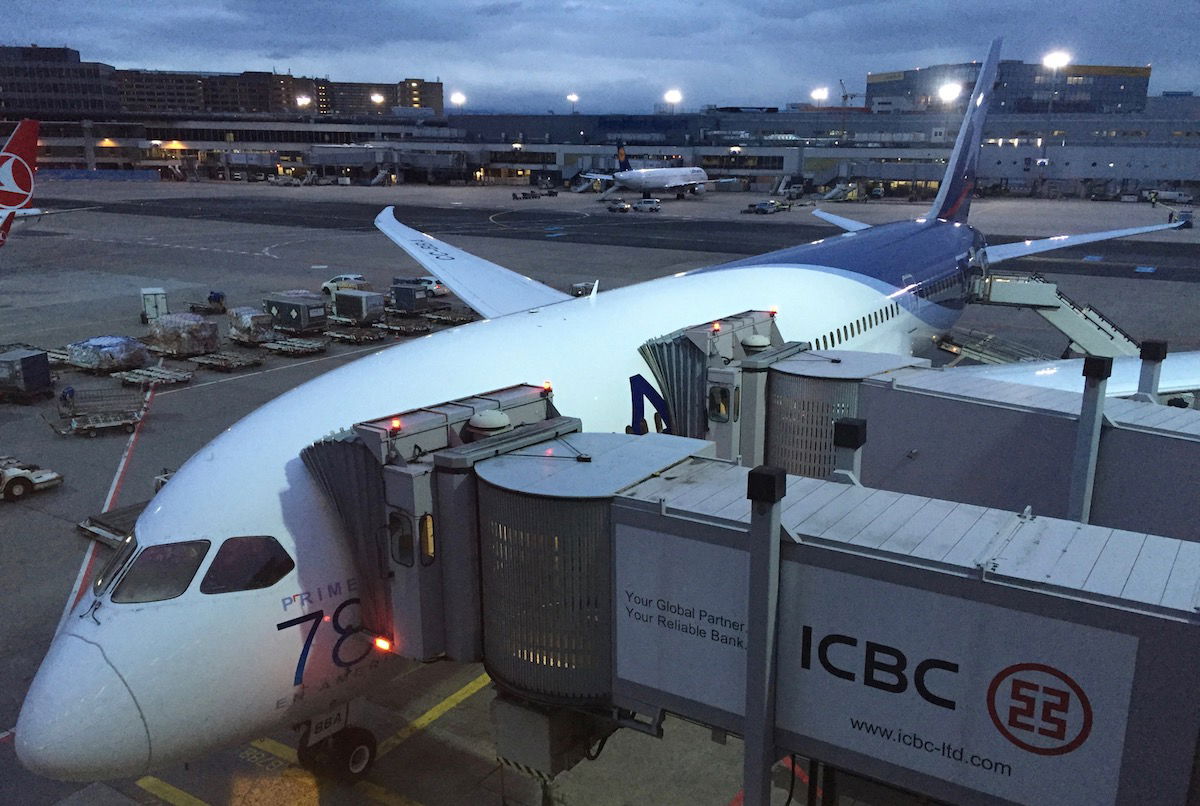 LATAM 787-8 in Frankfurt
The flight will operate eastbound on Tuesdays, Thursdays, and Saturdays, and westbound on Wednesdays Fridays, and Sundays.
LATAM intends to use a Boeing 787-8 for the route, which covers a distance of 7,533 miles in each direction, and is blocked at 14hr20min eastbound and 15hr15min westbound.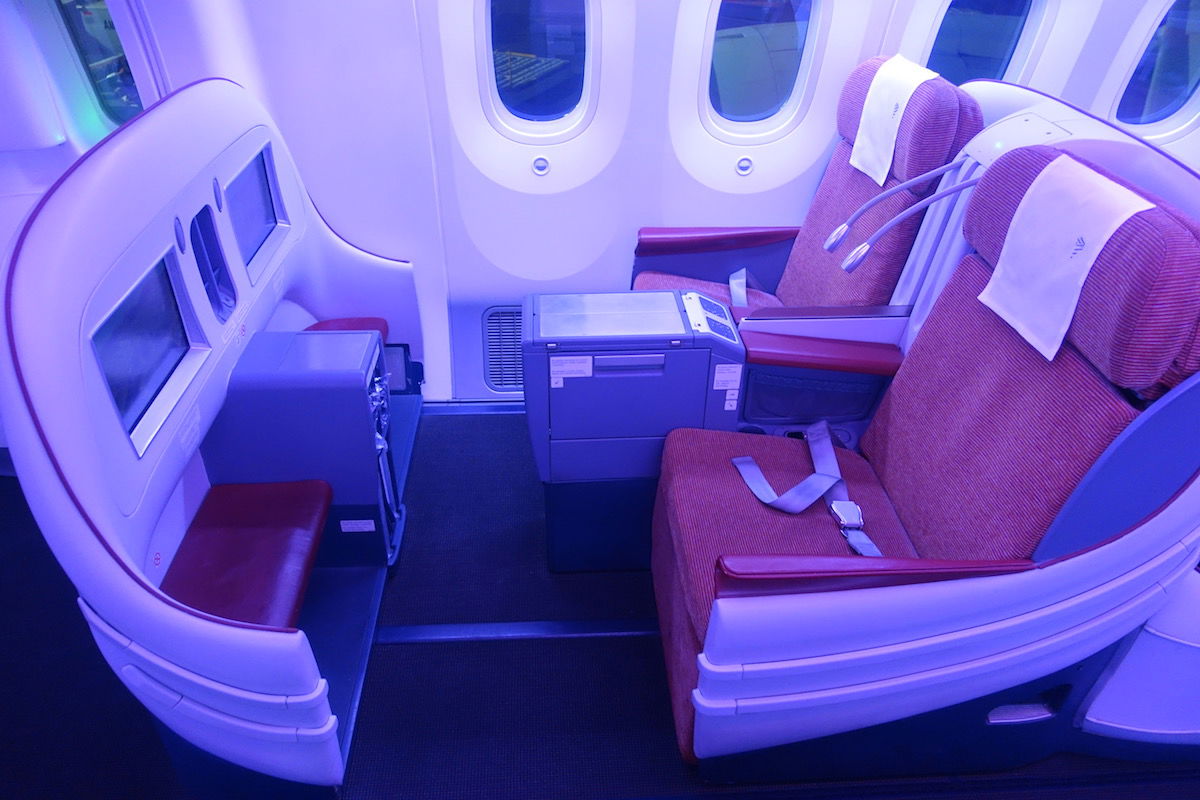 LATAM 787-8 business class
This will be LATAM's new longest route once it launches, as it's significantly longer than their current longest flight from Santiago to Sydney, which covers a distance of 7,060 miles.
LATAM cuts Madrid to Frankfurt fifth freedom flight
Currently LATAM operates a 6x weekly flight between Madrid and Frankfurt using a Boeing 787-9, with the following schedule:
LA704 Madrid to Frankfurt departing 3:00PM arriving 5:40PM
LA705 Frankfurt to Madrid departing 7:25PM arriving 10:00PM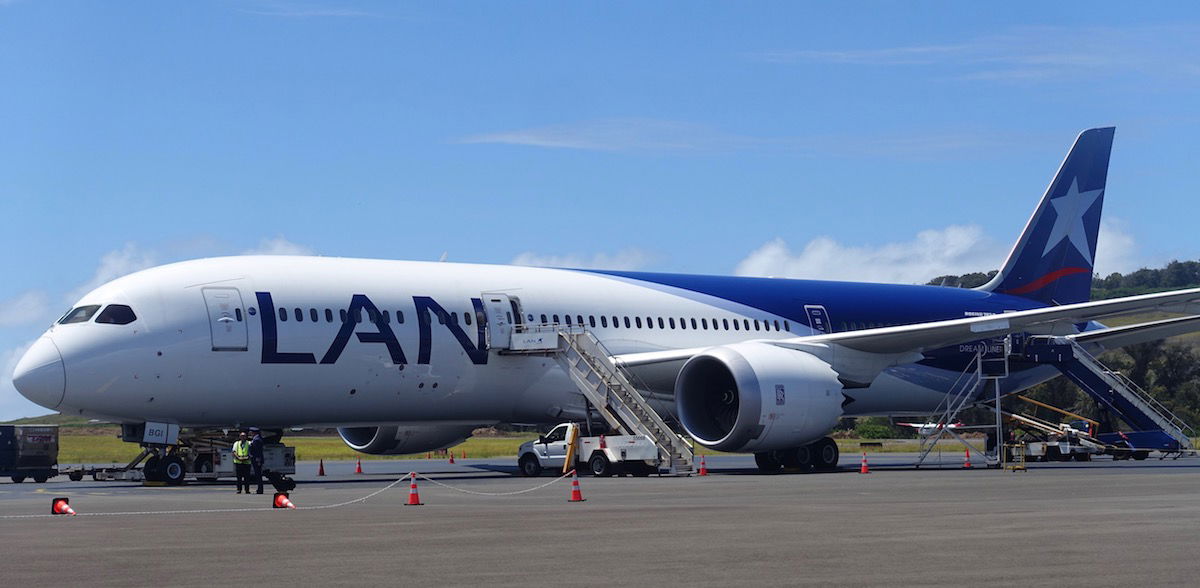 LATAM 787-9
This is a tag flight to their Santiago to Madrid flight.
Suffice to say that this has been a delightful way to fly between Madrid and Frankfurt, given that all the other flights on the route are operated by regionally configured planes. I've had the pleasure of taking this flight, and even reviewed it.
Not surprisingly, LATAM will be cutting their Madrid to Frankfurt flight as of June 30, 2020, to coincide with the nonstop flight from Santiago to Frankfurt launching.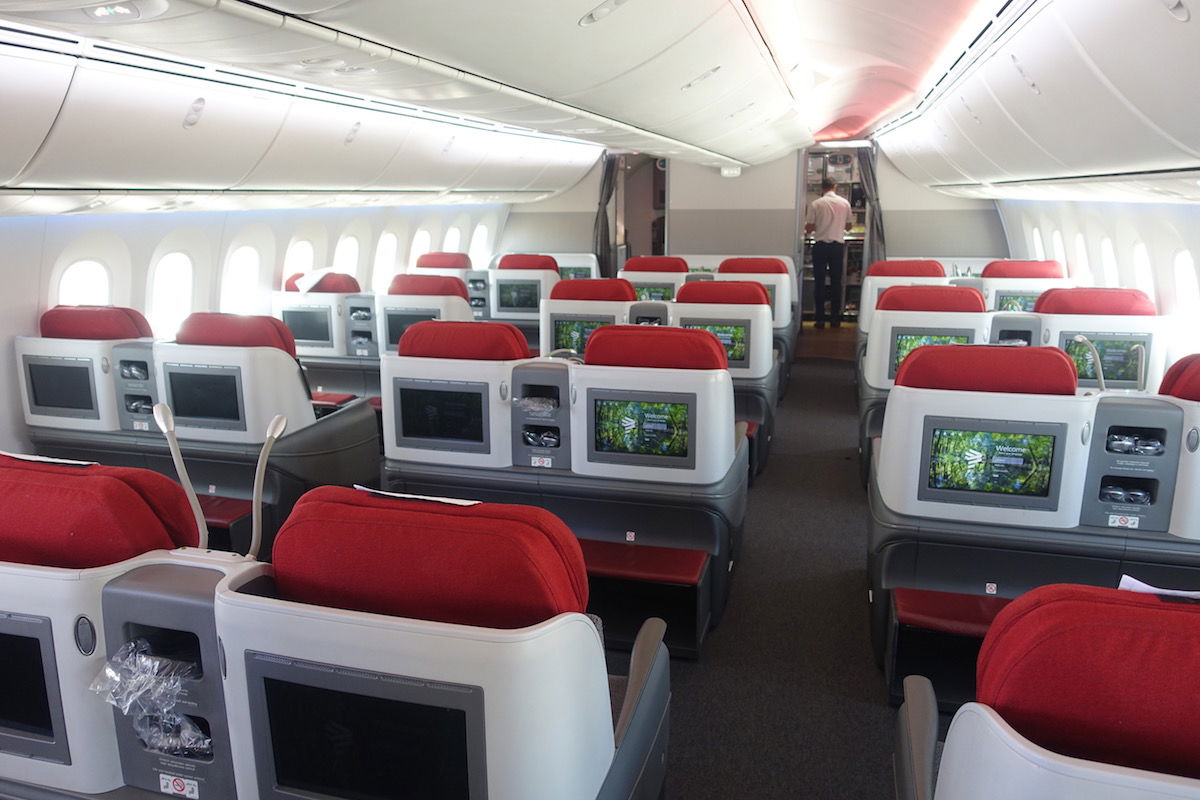 LATAM 787-9 business class
Bottom line
It's nice to see LATAM launching a new ultra long haul flight, especially between two countries that didn't previously have a nonstop link.
I'm sure the numbers support it, but I wouldn't have guessed that there was sufficient demand for Santiago to Frankfurt as a nonstop flight. Or at least I wouldn't have assumed a flight like this was a priority. Then again, LATAM and Lufthansa do have a codeshare agreement, so there is some connectivity beyond Frankfurt.
However, I will miss the Madrid to Frankfurt flight, which was one of the most comfortable ways to fly within Europe.
Are you excited to see LATAM launch a Santiago to Frankfurt flight, or sad to see them cut the Madrid to Frankfurt flight?