Suffice to say that Cathay Pacific has had a rough several months. In early 2019 Cathay Pacific was once again profitable after a couple of years of losses, and things were looking good.
Unfortunately in the second half of last year things changed, as huge protests in Hong Kong had huge impacts on the airline, initially politically, and eventually in terms of demand. Now there's the coronavirus, which has even further impacted demand for travel to and through Hong Kong.
Cathay Pacific had already been taking drastic measures prior to the coronavirus, but now they're taking things a step further.
Cathay Pacific slashes 30% of route network
We've seen a lot of airlines cancel flights to & from both mainland China and Hong Kong, and Cathay Pacific is joining that club, as noted by Danny Lee at SCMP.
It was revealed yesterday that over the next couple of months, Cathay Pacific will be cutting over 90% of their flights to mainland China, and about 30% of their overall route network. Some sources suggest that passenger numbers at the airline have fallen by up to 50% in recent days, which doesn't come as much of a surprise.
The airline will also be closing half of their lounges at Hong Kong Airport to cut costs.
As Cathay Pacific's CEO August Tang said in a memo to employees:
"We have already been taking measures to preserve our cash. Today, however, we will be announcing further significant short-term reductions to our capacity, due to the drop in customer demand into and around the region and more widely across the markets to where we fly."
For now, these changes seem to mostly cover flights in February and March, though I imagine the cancelations have the potential to be extended. For example, looking at routes to North America, @airlineroute notes that:
Cathay Pacific is canceling one daily Hong Kong to Los Angeles flight
Cathay Pacific is suspending the Hong Kong to Newark route
Cathay Pacific is suspending three weekly Hong Kong to Toronto flights
The cuts are in some cases even more drastic in other regions.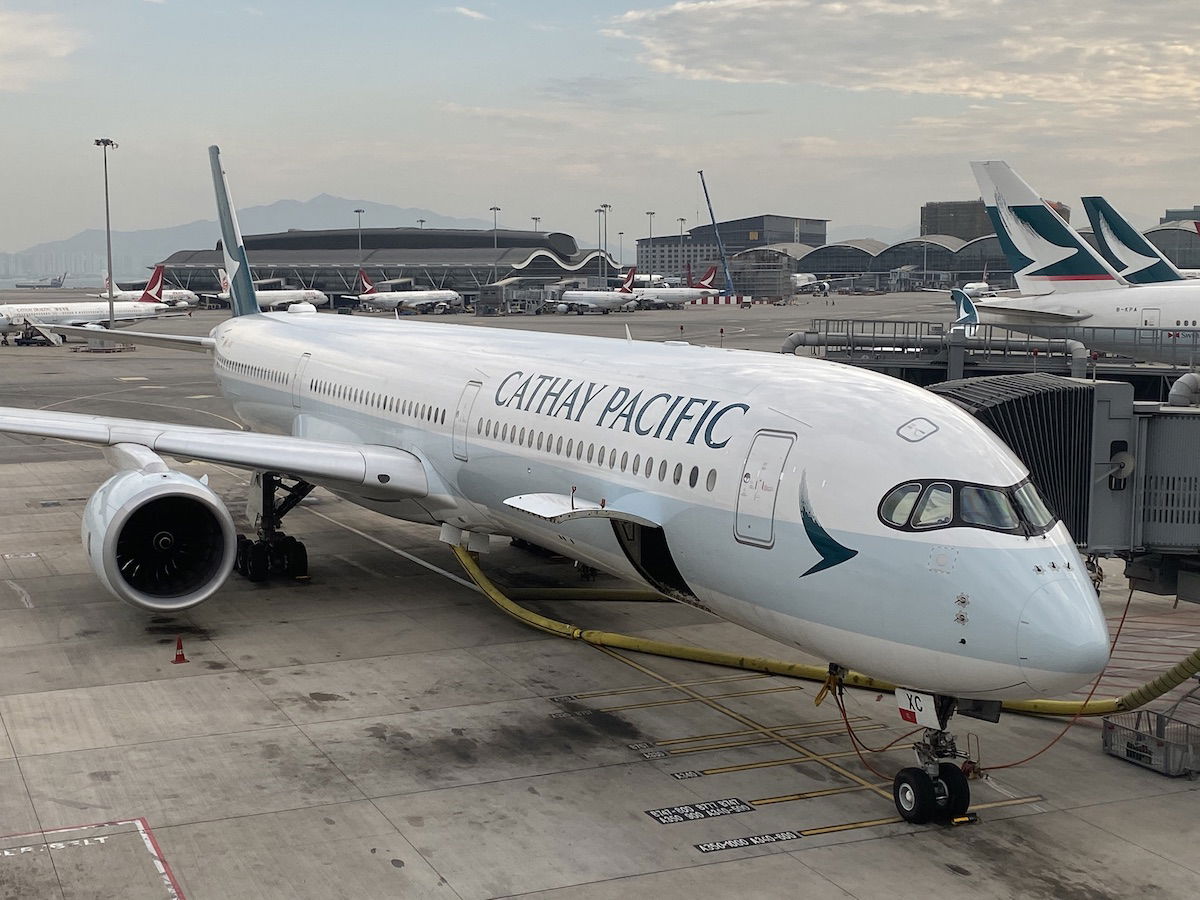 Cathay Pacific is cutting about 30% of their route network
Cathay Pacific asks employees to take unpaid leave
Since Cathay Pacific is suspending so many of their routes, they have more employees than they need at the moment. Cathay Pacific is asking all 27,000 of their employees (from managers to frontline employees) to take three weeks of unpaid leave between March 1 and June 30, 2020.
The last time Cathay Pacific implemented an unpaid leave scheme was in 2009, in response to the global financial crisis at the time. Cathay Pacific's CEO says that the situation now is just as grave as then.
Here's a video message from Cathay Pacific's CEO to employees:
Bottom line
While mainland China is no doubt in the worst situation at the moment, Hong Kong is dealing with the coronavirus outbreak right after they've had huge issues with protests, so suffice to say the airline is in a challenging position.
Greatly cutting capacity over the coming months is a no brainer, and unfortunately, unpaid employee leave to go along with it makes sense.
It's anyone's guess how this coronavirus situation will unfold, so presumably, odds are good that these cancelations may be extended.