Hello from Tampa! I just wrapped up my review trip through Asia, and look forward to finishing up the trip report in the coming week, in particular of my Starlux Airlines flights. I'll be taking a break from review trips for a couple of weeks (there have been a lot of them in the past few months), so look forward to catching up on sleep.
On the points & travel front, this week the Wuhan coronavirus had huge impacts on the travel industry, Delta Amex cards were refreshed and got new welcome bonuses, LATAM announced that they would leave oneworld early, Delta revealed their new first class seat, and more.
With that out of the way, here's a recap of this week on the blog:
Featured Stories

I'd be surprised if all US airlines don't suspend China flights across the board within 24 hours…
Thursday afternoon the Allied Pilots Association (APA) filed a lawsuit against American Airlines, and told their pilots to stop flying to China immediately.
The APA is suing American seeking the immediate halt of all American Airlines flights between the US and China. In the letter, APA President Captain Eric Ferguson also calls on American pilots who are scheduled to fly to China to refuse to do so:
---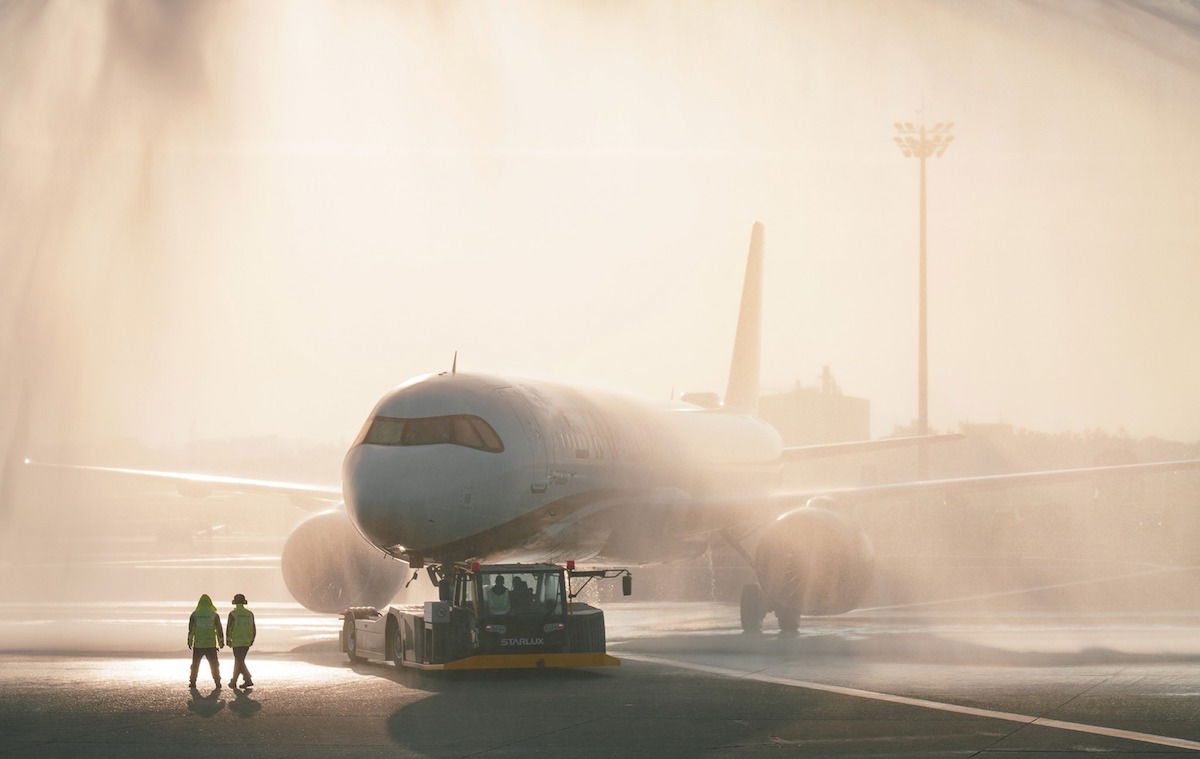 I'm a sucker for flying new airlines. Whether it's flying to Hong Kong with only two dozen other people on an Air Belgium flight (RIP Air Belgium's huge Asia aspirations), or being served the finest Ghanaian cuisine on Global Ghana Airlines by low altitude flight attendants, I just love new airlines (okay, sadly that last flight never happened).
What gives with the reference to a "zombie apocalypse" in the title? Well, I've traveled millions of miles, and I've spent a lot of time in Asia, so people wearing face masks is totally normal to me.
However, I've never seen anything quite like what I'm seeing right now, and I'm not even in mainland China. On my flight to Asia, and upon landing in Asia, virtually every single person was wearing a face mask, from the crew to passengers.
---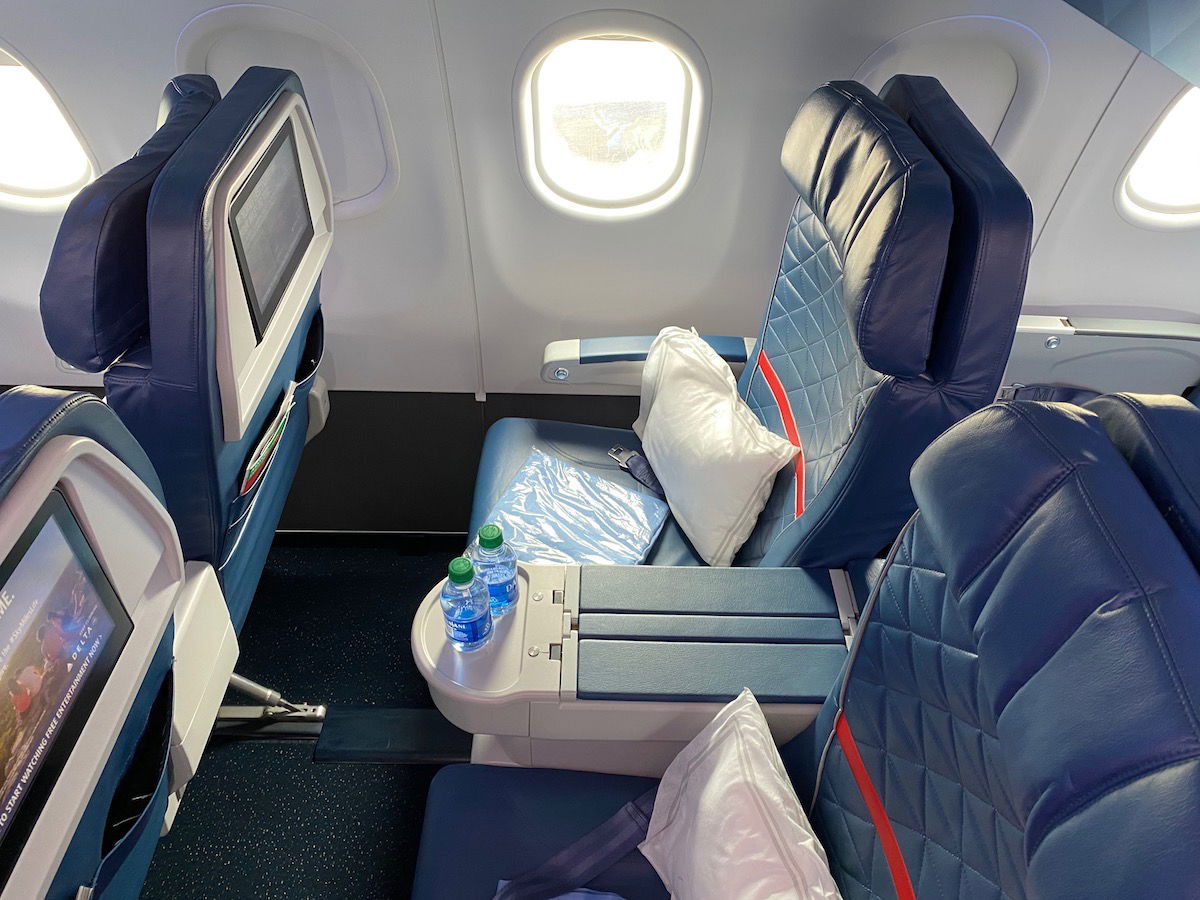 American Express issues all co-branded Delta credit cards, and today some major changes have been made to their card portfolio (this was first announced back in September 2019).
Not only have changes been made to the card benefits (which you can read about at the link above), but Amex is also offering limited time increased bonuses on their suite of co-branded credit cards, valid for applications through April 1, 2020.
Let's take a look at the very basic details of the welcome offers, sorted by annual fees, starting with personal cards:
---

TIPS: Earning Miles & Promos
Why You Shouldn't Upgrade To The IHG Premier Card
Great Qatar Airways Qsuites Fares From LAX
Buy American Miles For 1.78 Cents Each
IHG Rewards Premier Credit Card Review (2020)
Alaska Increases Cost To Purchase Miles
Buy World of Hyatt Points For 25% Off
Great Qatar Airways Qsuites Fares From Montreal To Cape Town
Southwest Airlines Performance Business Card Review
New Perks With SoFi World Debit Mastercard
Great New Amex Offer For Marriott Stays
Delta Amex Cards Offering Huge New Bonuses
TRICKS: Redeeming Miles
How To Redeem Marriott Anniversary Free Night Awards
Has IHG Ended Popular PointBreaks Promotion?
Wyndham Changing Award Prices At 800 Hotels
How To Redeem IHG Card Free Night Certificate
Are Hyatt's Improved Dining & Spa Awards Worth It?
New Flying Blue Promo Awards For February 2020
TRAVEL With Ben (Lucky)
The Real Reason I'm Excited About The 777X
10 Pictures From My Starlux Airlines Flight
Yum(ish): American Airlines' New Hard Seltzer
REVIEWS & Trip Reports
Introduction: Starluxing Through A Zombie Apocalypse
Review: Delta Air Lines A320 First Class
Review: The Club Boston Airport (Terminal E)
Review: Virgin Atlantic Clubhouse Boston Airport
Review: Virgin Atlantic 787 Upper Class Business Class
Review: Virgin Atlantic Arrivals Lounge London Heathrow
Review: National Express From Heathrow To Gatwick
Review: Yotel London Gatiwck Airport
NEWS & Updates
British Airways 787-10 Details: Cabins, Routes, And More
Woman Misses Flight, Claims She Has Bomb In Checked Bag
Oman Air Eyes Direct Flights To USA By 2022
American Airlines To Introduce New Seats In 2023
Emirates Launching Singapore To Penang Flight
Delta Introducing Innovative New First Class Seat
Delta SkyClub Guesting Cost Increasing To $39
Qatar Airways Premium Lounge Opens In Singapore
VantageSolo: Future Of Narrow Body Business Class?
Star Alliance Reduces Third Party Lounge Access
Wow: British Airways Suspends All Mainland China Flights
Hyatt To Open 200 Hotels In The Americas By 2022
London Is Getting A Park Hyatt… Eventually!
Alaska Airlines To Place Big Aircraft Order In 2020
South African Airways Will Fly A350 To Frankfurt
Emirates Considering Athens To Chicago Route
Hi Fly Is Flying An A380 To Wuhan
When Will All American A321s Have In-Seat Power?
SWISS Drops Controversial Chocolate Supplier
Hyatt's App Now Shows Room Upgrades
Japan Airlines Brings First Class To Sydney (With Awards!)
American Airlines Pilots File Lawsuit, Refuse To Fly To China
American Airlines & Mechanics Reach Agreement
Wow: Delta Cancels All Flights To China Until May
American Airlines Cancels Mainland China Flights Until Late March
LATAM Leaving Oneworld On May 1, 2020, Earlier Than Expected
US Adds New Coronavirus China Travel Ban
---
I hope everyone has a great rest of the weekend!