Oman Air is one of my favorite "boutique" airlines, as they have a fantastic onboard product, with great business class seats and Omani hospitality. Well, the airline is once again claiming that they plan to launch flights to the USA soon… but will they actually follow through on it this time?
Oman Air's Past Promises Of US Service
In early 2016 I wrote about how Oman Air executives claimed that the airline would offer daily flights to New York by 2018. In 2018 the airline even filed for permission with the DOT to operate such a route, and it was granted in early 2019, but the airline never followed through with the service.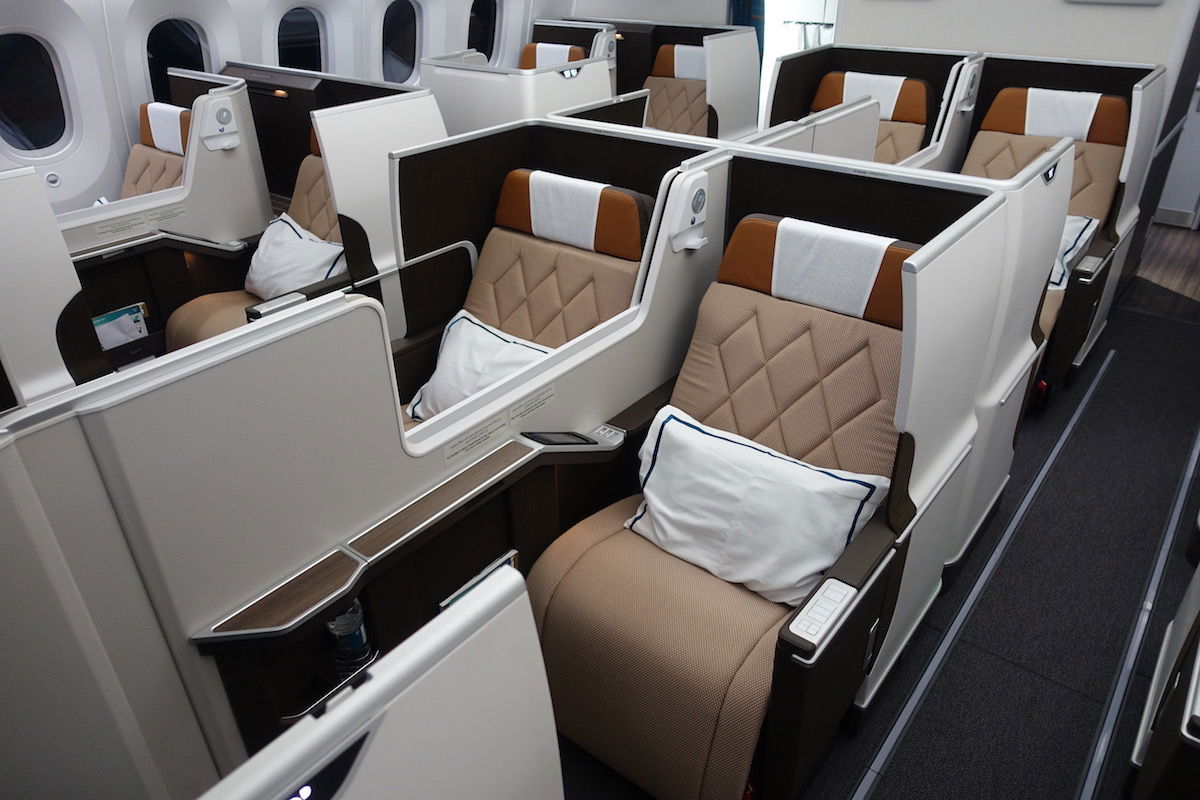 Oman Air's excellent 787 business class
Oman Air is one of a countless number of national airlines that has eyed New York service, even if the chances for profitability are slim.
Kenya Airways is the perfect example of this — they took so much pride in launching Nairobi to New York flights a couple of years back, and the route was called a "game changer."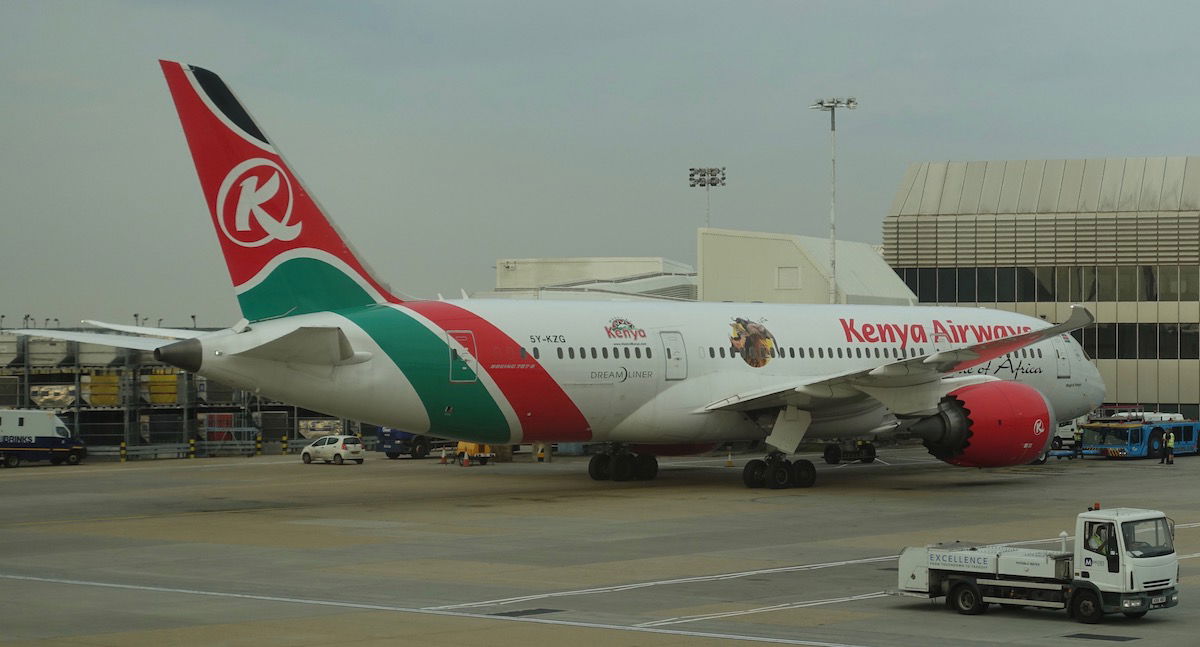 Kenya Airways flies to New York, but doesn't make money doing so
Yet just months after launching service, the company's CEO said "there is nothing lucrative about flying to New York."
Oman Air never followed through with their 2016 promise, though in fairness the company also had management changes, and airlines with frequent management changes almost never seem to follow through on things like this.
Oman Air Wants To Fly To USA By 2022
As reported by Business Insider, Oman Air Aviation Group CEO Mustafa Al Hinai has indicated that Oman Air plans to offer regularly scheduled service between Oman and at least one destination in the United States by 2022 at the latest. As Al Hinai explains it:
"Flying to the US will happen in through a codeshare in the meantime, but in late 2021, 2022, we'll be focusing into the US market. Because it's a very big market.

But we need to really understand the market first, it's very complex, each and every city. I think we need to invest into this market by understanding the nature of travelers, the type of travelers, what they like, what they dislike."
Currently Oman Air has a codeshare agreement with Air Italy, meaning that Oman Air passengers can fly Oman Air from Muscat to Milan, and then Air Italy from Milan to Miami or New York.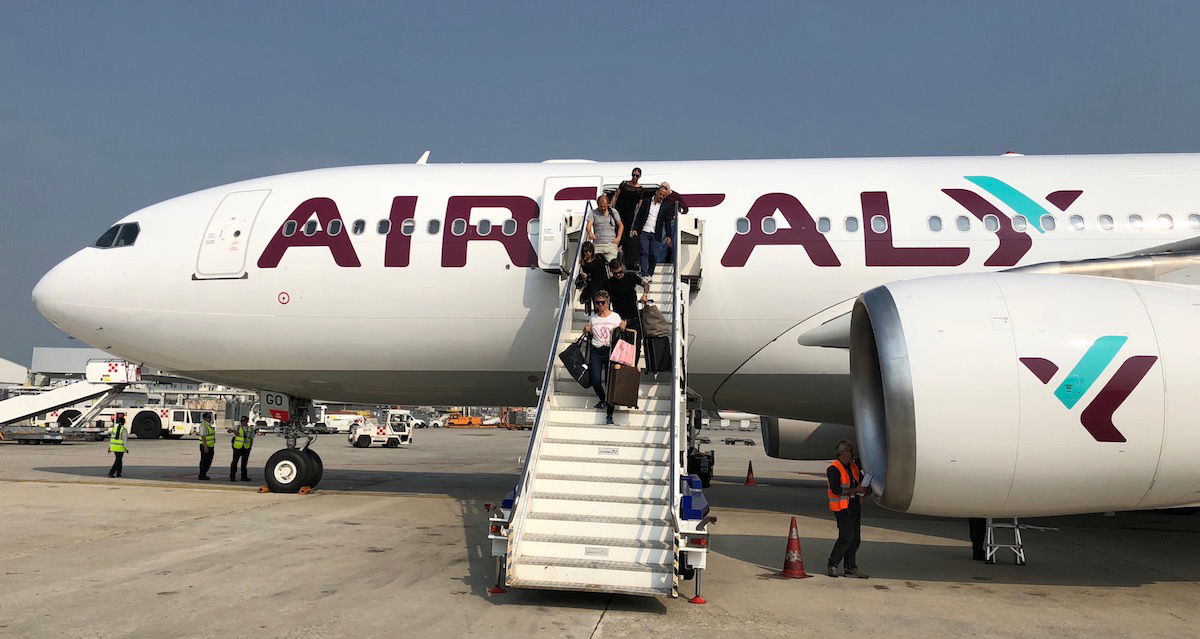 Oman Air has a codeshare agreement with Air Italy for US flights
However, a one-stop routing with an airline change doesn't give Oman Air any advantage over dozens of other airlines.
While the airline would partly operate the flight with the intent of making Oman a hub for other destinations in the Middle East, Asia, and the Indian subcontinent, the biggest goal is to attract visitors to actually come to Oman. As the CEO describes:
"We are very much working on the destination model, focusing more on inbound travelers to Oman. We are connecting passengers, and we are bringing more quality passengers to stay in Oman for leisure or business.
A direct flight to New York would cover a distance of about 7,050 miles, so it would be by far their longest route. Currently Oman Air's furthest route is to Manila, which covers a distance of 4,120 miles.
Bottom Line
As someone who loves flying with Oman Air, I hope the airline follows through on this route. While Oman Air doesn't belong to any of the global alliances, it is possible to earn and redeem Etihad Guest miles for travel on Oman Air.
While the route almost certainly wouldn't make money, it could still make sense for the national airline. If it attracts additional tourists to Oman who are spending a lot to visit, then that could potentially justify a money-losing route.
Do you think Oman Air will follow through with US flights this time around?