I'd be surprised if all US airlines don't suspend China flights across the board within 24 hours…
Union suing American over China flying
Yesterday afternoon the Allied Pilots Association (APA) filed a lawsuit against American Airlines, and told their pilots to stop flying to China immediately.
The APA is suing American seeking the immediate halt of all American Airlines flights between the US and China. In the letter, APA President Captain Eric Ferguson also calls on American pilots who are scheduled to fly to China to refuse to do so:
Consistent with our lawsuit, I am directing all APA pilots to cease flight operations between the United States and China. Until further notice, if you are scheduled, assigned, or reassigned a pairing into China, decline the assignment by calling your Chief Pilot or IOC Duty Pilot. Inform them you are declining in accordance with the CDC and WHO declarations.
Here's what the union is presenting as the facts of the situation:
The coronavirus is a highly contagious disease that is nowhere near being fully understood, let alone contained.
On Jan. 28, the Centers for Disease Control and Prevention (CDC) expanded its travel advisory to avoid all nonessential travel to China.
The U.S. government has evacuated more than 200 personnel assigned to Wuhan, China, back to the United States for screening.
British Airways, Air Canada, Lufthansa, and other carriers have already suspended flights into China.
Today, the first documented case of coronavirus transmission in the United States occurred in Chicago.
The World Health Organization (WHO) has declared the epidemic an "international public health emergency."
American Airlines has already announced that they will reduce flying to mainland China:
American will be temporarily suspending their flights from Los Angeles to Beijing and Shanghai as of February 9, 2020
American will be continuing to operate their flights from Dallas to Beijing and Shanghai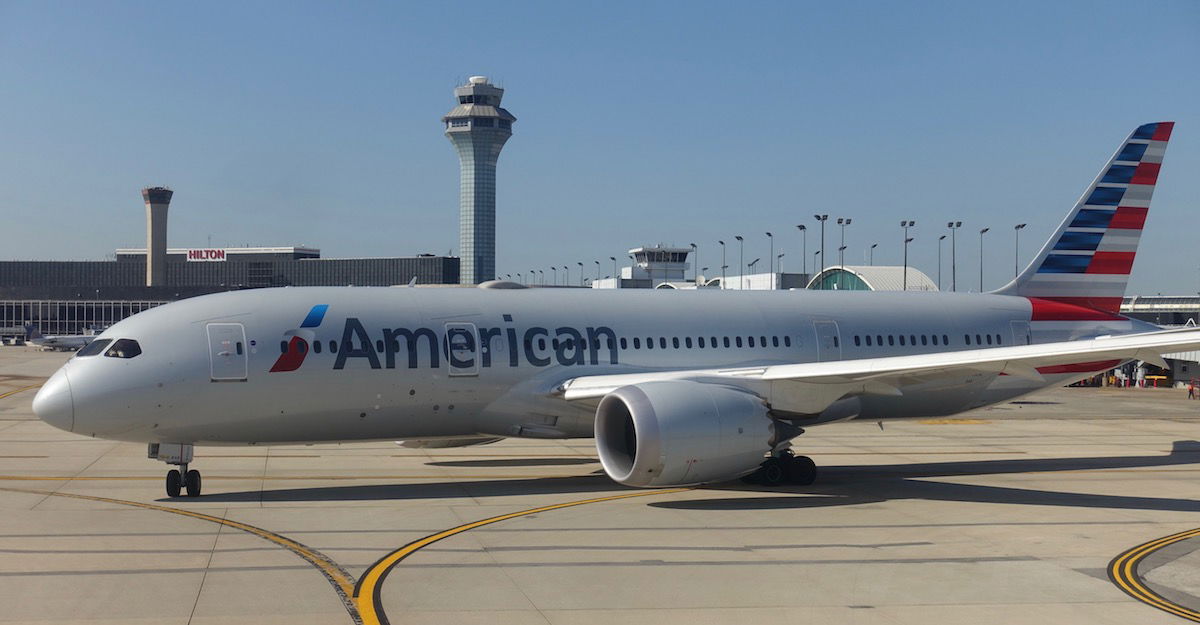 American Airlines 787-8
American already canceling flights
Last night's Los Angeles to Hong Kong flight has been delayed by over 11 hours, allegedly because the pilots refused to operate the trip.

Today doesn't look much better. All three American Airlines flights to mainland China have been canceled today.



On top of that, American's Dallas to Hong Kong flight has already been delayed by several hours.

Different takes from different airlines
It's interesting to see the different approaches that airlines have taken to this situation. British Airways was the first major global carrier to suspend all flights to mainland China. They claimed they were doing this for the safety of their crews.
Interestingly, going off the same information from authorities, American, Delta, and United, all reduced service to China, but didn't cut it completely. When cutting the service, all three airlines cited reduced demand as the reason, rather than safety concerns.
Bottom line
I think it's inevitable that American will now simply suspend all flights to China, given that pilots are refusing to fly. It's not like they're making any money on these flights anyway, so it seems like the wise decision either way.
I suspect Delta and United pilots will make similar demands shortly, and we'll see the same outcome.