Even though my trip reports may not make it look that way, I'm generally not a big drinker. Yes, when I fly internationally I enjoy a glass or three of champagne, and if I go out to a restaurant on a weekend (or after an especially bad day of comments on the blog) 😉 I might have a single drink.
If I do drink at restaurants, I'm pretty consistent with my orders:
If I have wine, I prefer a glass of New Zealand sauvignon blanc (Cloudy Bay is great, but to be honest I rarely come across an NZ sauv blanc that I don't like)
My cocktail of choice is a very dirty vodka martini
On that note, I don't drink on domestic American Airlines flights. I refuse to drink their wine, as their white wine choice is usually some sort of cougar juice (aka buttery chardonnay). I guess I could have a vodka soda or something, but I don't.
Fortunately American Airlines has added a new alcoholic drink to their lineup, which I'm quite a fan of.
Starting February 1, 2020, American Airlines is stocking Truly Hard Seltzer on all flights. They've been stocking it on some flights since January 1, 2020, though up until this morning none of my flights had it.
My 9AM flight today finally had it, so I ordered one (don't judge… I got up at 1AM due to jetlag, so it's basically happy hour at this point). It's complimentary in premium cabins, and is available for purchase in economy.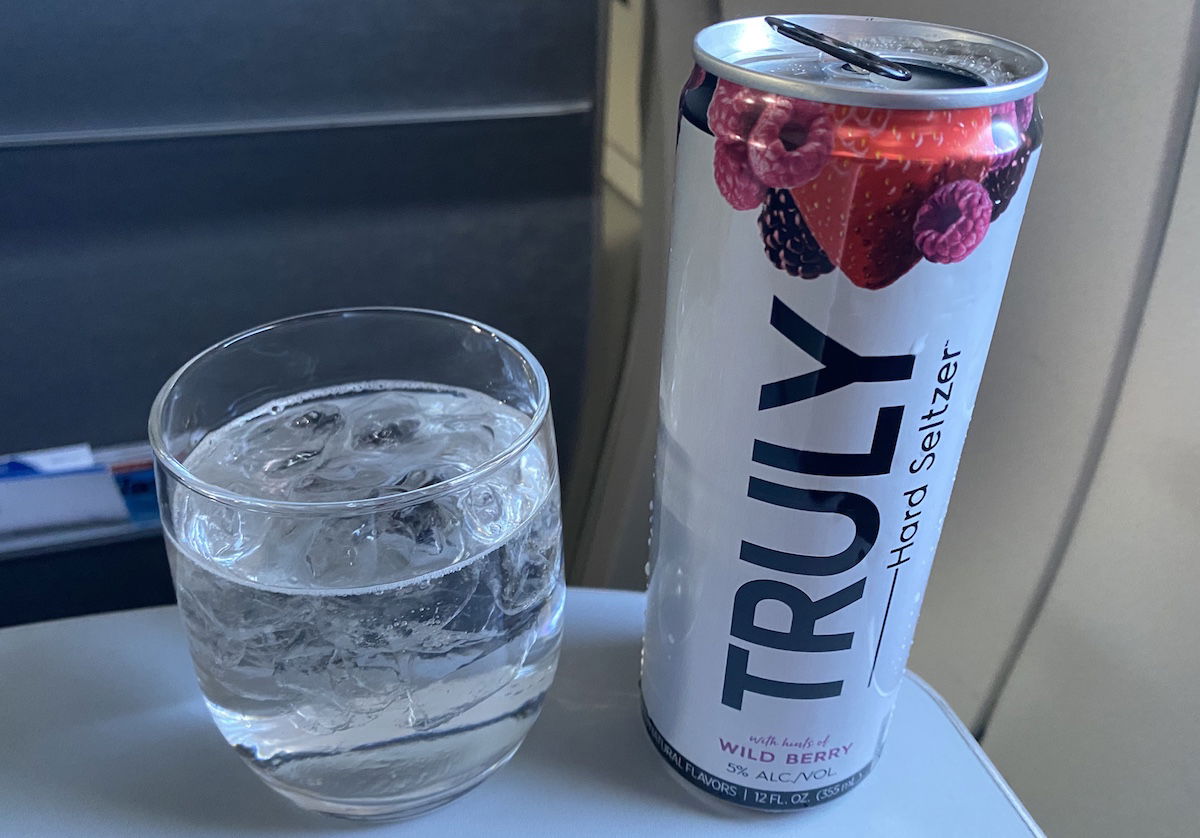 For those of you who have no clue what hard seltzer is (hi, non-millennials!), it's basically flavored sparkling water with alcohol.
At the moment American Airlines seems to be serving the wild berry flavor (hopefully they rotate flavors over time), and a 12 ounce can has just 100 calories.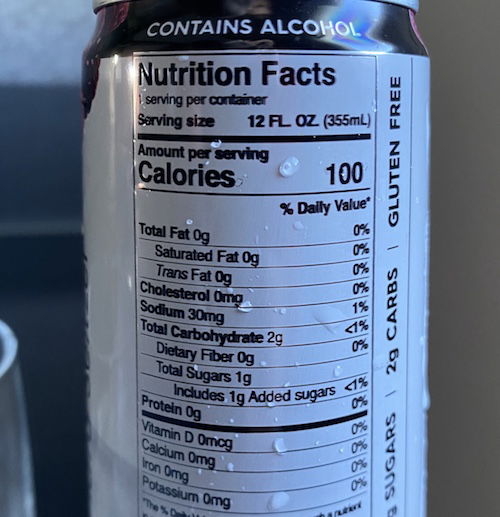 Truly would have us believe that this is basically the healthiest drink imaginable:
Truly Hard Seltzer is pure and clean. It contains no gluten, liquor or spirits. The alcohol (ABV 5%) comes from fermenting all natural cane sugar. Each of our styles has hints of fruit for a delicious flavor and clean finish.
In fairness, I totally recognize it probably has a bunch of fake flavors and other stuff. But I don't really care. It has alcohol, it tastes half decent, and it only has 100 calories. That's more than I can say about most other alcoholic drinks.
Besides, if I drink enough of it I can close my eyes and pretend that I'm on Delta!
Well done, American! Now just get me a cold brew and avocado toast so you can really corner the millennial market. On second thought, don't get me avocado toast…